This post may contain affiliate links. Please read my disclosure policy.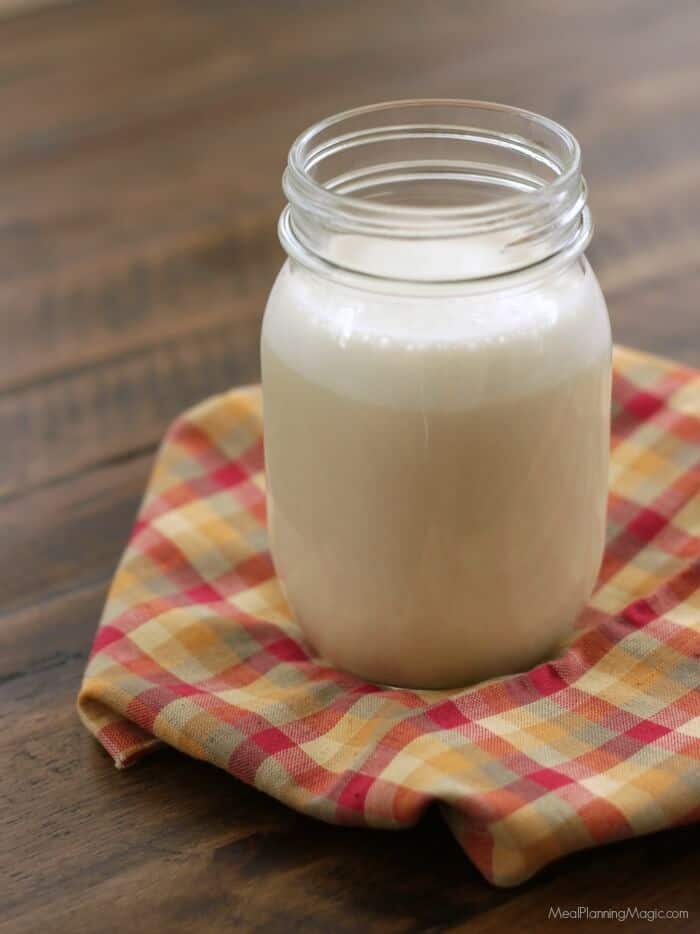 I just made a batch of this coffee creamer today and since it's been awhile since I originally posted this recipe (more than 3 1/2 years ago!) I wanted to bring it back to some of you that may have never seen it! I updated the photos a bit too and reformatted the recipe so that it's easy to print out if you like! Otherwise, the post is the same. And let me tell you, it's as delicious as ever! I hope you'll give it a try!
Remember last week when I introduced the Real Food Fridays series? It's a new week, so that means a new recipe! Up this week: Homemade Vanilla Cinnamon Coffee Creamer. Yum!
I didn't start drinking coffee until about five years ago. I was at a scrapbooking retreat with some friends and they were all getting coffee so they could scrap long into the night. I tried it and boy, that caffeine sure did keep me going! (I don't normally drink many things that have much caffeine in them). They love to remind me how much I was talking and go-go-going on that retreat—until 2 a.m.! But I digress. Being that that drink came from Starbucks and had sweet creaminess added to it, that's how I was used to drinking my coffee. I still don't drink coffee that often but do occasionally enjoy it here and there. I used to buy the flavored coffee creamers from the refrigerated section of the store so I could recreate those drinks at home for a whole lot less. I guess I was clueless to the fact that those didn't really have any dairy in there and upon further examination, discovered there were some pretty strange sounding ingredients.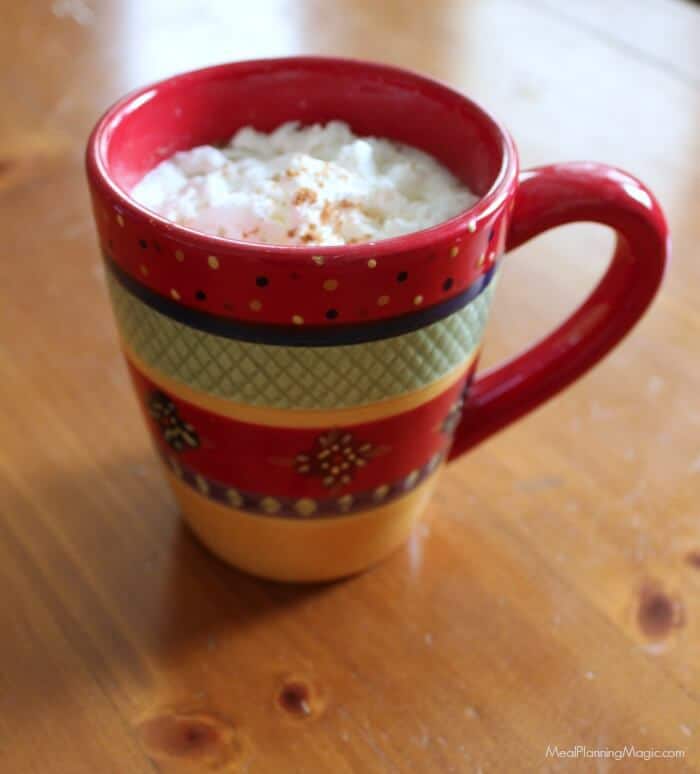 So sometime last year I decided I needed to start making creamers from scratch. It's taken some experimenting but a couple of weeks ago I made one that was super delicious so I just had to share! And this creamer costs about $.25 per serving (I use two tablespoons per cup of coffee). Considering the coffee drink I usually order out is about $4 each, this is WAY, way cheaper! I even topped it with whipped topping and a sprinkle of cinnamon. Delicious and just like the coffee house version!
This recipe is SO simple to mix up. But since I don't drink coffee all that often, I needed a way to keep the creamer longer. So I poured some of it into a silicone ice cube tray (aren't the hearts cute?). Once you have the cubes, flip them out onto a baking sheet and transfer them to a labeld ziptop bag. TIP: You have to work REALLY quickly as these cubes begin to melt super fast. I'm talking CRAZY FAST! In my cube tray, it holds about two tablespoons each and I use two cubes in my coffee.
I just love the way this tastes and am so happy to have found an alternative to the non-dairy flavored creamers. Now I can enjoy my coffee just a little bit more!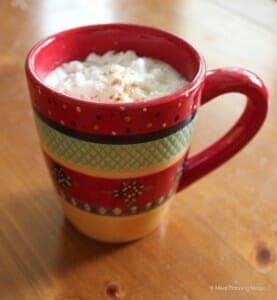 Homemade Vanilla Cinnamon Coffee Creamer
My Homemade Vanilla Cinnamon Coffee Creamer is so delicious, simple, make ahead (and freezable) and will save you money when you make it yourself!
Print
Pin
Rate
Ingredients
14

ounces

sweetened condensed milk

I used the fat-free variety

1 1/2

cups

milk

you can also use soy or rice milk if you need to avoid excessive lactose

1

tablespoon

vanilla extract

1/2

teaspoon

ground cinnamon
Instructions
Mix the two ingredients together very well, either by whisking or by shaking in a tightly-lidded container. This mixture will keep in the refrigerator for up to two weeks.

Or you can pour it into an ice cube tray and when frozen, pop out the cubes and store in a zip top bag. When ready to use, just grab a cube or too and add to your coffee. Stir and enjoy!
Nutrition
Serving:
2
ounces
|
Calories:
192
kcal
|
Carbohydrates:
29
g
|
Protein:
5
g
|
Fat:
5
g
|
Saturated Fat:
3
g
|
Cholesterol:
21
mg
|
Sodium:
82
mg
|
Potassium:
244
mg
|
Sugar:
29
g
|
Vitamin A:
205
IU
|
Vitamin C:
1.3
mg
|
Calcium:
193
mg
|
Iron:
0.1
mg