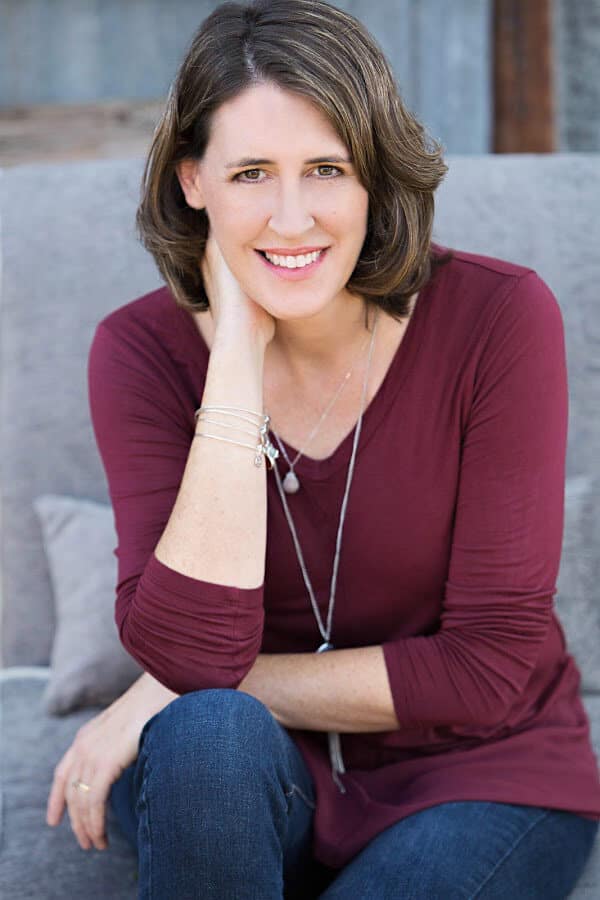 Welcome to Meal Planning Magic! I'm so happy you're here!
Meal Planning Magic is a blog where you'll find some of the best and most up-to-date resources for learning about meal planning and how it can help you and your family. Whether your motivation is to save money on your grocery bill, eat foods that are healthier or save time in the kitchen, you've come to the right place. The concepts here are not original. There are lots of people out there that have written books or developed programs that can help you in the kitchen. But, like so many things, I do not believe that there is a "one size fits all" solution to meal planning. You need to find what works for you so it can truly work for you! With my own desire to learn more about meal planning, I have collected a lot of information and discovered many wonderful resources. My effort is your gain when you take some time looking around here! So how's that for saving even more time? Explore. Learn. Have fun!
Save Time.
For me, a primary reason I meal plan is to save time. Time is a precious commodity these days so we need to learn to make the most of it! Whether it's time saved in the grocery store, organizing your kitchen for maximum efficiency, prepping a meal or preparing it for your family, I'll share tips and ideas that I use in my own home to help you too.
Save Money.
Meal planning can also save you money. Whether it's shopping the sales, buying in bulk, using coupons or just buying what you need instead of letting those extras creep into your grocery cart, a few minutes each week meal planning can help you save on your grocery budget so that you'll have more money in your wallets to help with your household budget (or maybe even on a splurge or two for your family!) I also share ideas on how to save money when on vacation or out to eat and all kinds of other occasions.
Eat Well.
Eating well. It has different meanings to everyone. At Meal Planning Magic, you won't find recipes that adhere to a certain diet, although many of them do fall into different categories. Remember my philosophy that there's no "one size fits all"? The thing about meal planning though is if you do have certain dietary restrictions or goals in mind, taking the time to think before you buy can help you reach those goals. Whether it's to avoid certain types of foods or ingredients, avoid processed foods, eat more organic foods or buy more local foods, meal planning and this blog can help you do all of those and more!
How Meal Planning Magic Began
Putting REAL food on the table is something I enjoy and am glad to share with family and friends. Since realizing a family history of high cholesterol many years ago, I became more interested in what I was eating—I had to for my health! But I think it was when I had children that my interest really took off. I wanted to make sure that I was providing healthy food options for my family but as many new moms discover, I found it especially challenging as my schedule had changed so much. There were times that I did rely on more convenience foods than I would have liked.
About a year after my oldest child was born I realized I needed to take a more organized approach to meal planning and shopping. With my desire to learn more and change my ways I found there was a world of options out there. But as with anything our needs changed as the kids grow older, our lives become busier and our tastes change too. It was a challenge to figure out the right fit for us but I was up for it! In that process, my friends and family were taking note and asking for help so they could be a little more organized too.
I taught a few workshops and started this blog as a way to share my journey with others. It's still an ever changing process and I love connecting with my readers here—and now all over social media like Facebook, Twitter, Pinterest and Instagram or subscribing to my blog via email! It has been an adventure full of fun and new opportunities—some of which are still unfolding!
More about me.
As I've mentioned, I'm a mom, foodie and self-taught meal planner who lives in the suburbs of Houston, TX. I have lots of roles in addition to being an online content creator here at Meal Planning Magic. I'm very involved in my local community at my kids' school through the PTO, booster clubs or whatever! My kids are now in high school but I've been involved in all kind of groups since they were little–I LOVE being a part of my community and have made some great friends as a result. Since 2012, I've also been involved with my school district's School Health Advisory Council (SHAC) most recently serving as the executive committee chairperson for the last two years and have become even more involved with like-minded groups in the Greater Houston area. The school health connection is something I'm passionate about! In 2017, after 17 years of my own practice, I became a 200-hour Certified Yoga Teacher and now sub at my local YMCA.
I also balance my part-time job as a freelance writer, recipe developer and speaker. I'm always looking for new ways that I can share what I know about meal planning to help other families make the most of their time together and of course, trying new recipes so that I can share my successes with others!
Find out where I've been and where I've contributed to by clicking here to get to my Press Page. If you'd like to work with me, you can find more information about that here.
Our roles change day-to-day or sometimes even hour-to-hour…knowing what hat you'll be wearing helps control the chaos just a little bit more. And knowing what's on the menu will help you have the energy to enjoy it a little more along the way. Won't you join me here on Meal Planning Magic on the juggling hat journey?
Connect With Me!
Have a question or want to share recipe ideas with others? Then join my private Facebook group, Meal Planning Magic Community Table here.
Don't forget to follow me on Facebook, Twitter, Pinterest , or Instagram or sign up for my email list here to keep up with what's happening here on the blog and with me! Each offers a little something different– I hope to see you around!