This post may contain affiliate links. Please read my disclosure policy.
I'm excited to partner with Produce for Kids once again this year for their Mission For Nutrition to celebrate National Nutrition Month and give back to Feeding America!

The Mission For Nutrition lasts the entire month of March and there are lots of ways you can participate. The mission includes sharing delicious, family friendly (and many are make ahead!) recipes, but we also want families to also learn how meal prep can reduce stress too!
For tips on how to get started meal planning, check out my post here or listen to the Healthy Family Project podcast where I'm the guest and talk about Meal Planning for Beginners. Click here to listen (or download on your favorite podcast app).
I'm sharing some healthy dips for snacking and entertaining below but first I want to share a few ideas to get you started when you visit The Mission For Nutrition website. Check out their website where you can:
Access meal planning tips through their articles and Healthy Family Project podcasts.
Grab a FREE eBook filled with healthy breakfast, lunch and dinner recipes plus meal planning tips.
Enter weekly sweepstakes at Mission For Nutrition website. There will be weekly prize giveaways including prizes like a Vitamix blend, Kitchen Aid food processor, meal prep storage containers and more!
Participate in the Twitter party on March 12th at 4:00 pm EST. No registration is required–just follow the hashtag #MissionForNutrition to join in. Produce for Kids and produce partners will be sharing recipe ideas, giving away prizes and more!
Be sure to follow me and Produce For Kids on social media for more updates! (I'll be sharing the most on Instagram–you can find me HERE !
Looking for Meal Planning Inspiration? Look No Further!
The Easy Healthy Family Meals ebook includes lots of tips, tricks and healthy recipes! It's FREE so you can download or print it out for a week's worth of nutrition and delicious recipes plus tips to up your meal planning game!

Also, be sure to check out many of the Meal Planning Tips I've got here on my blog.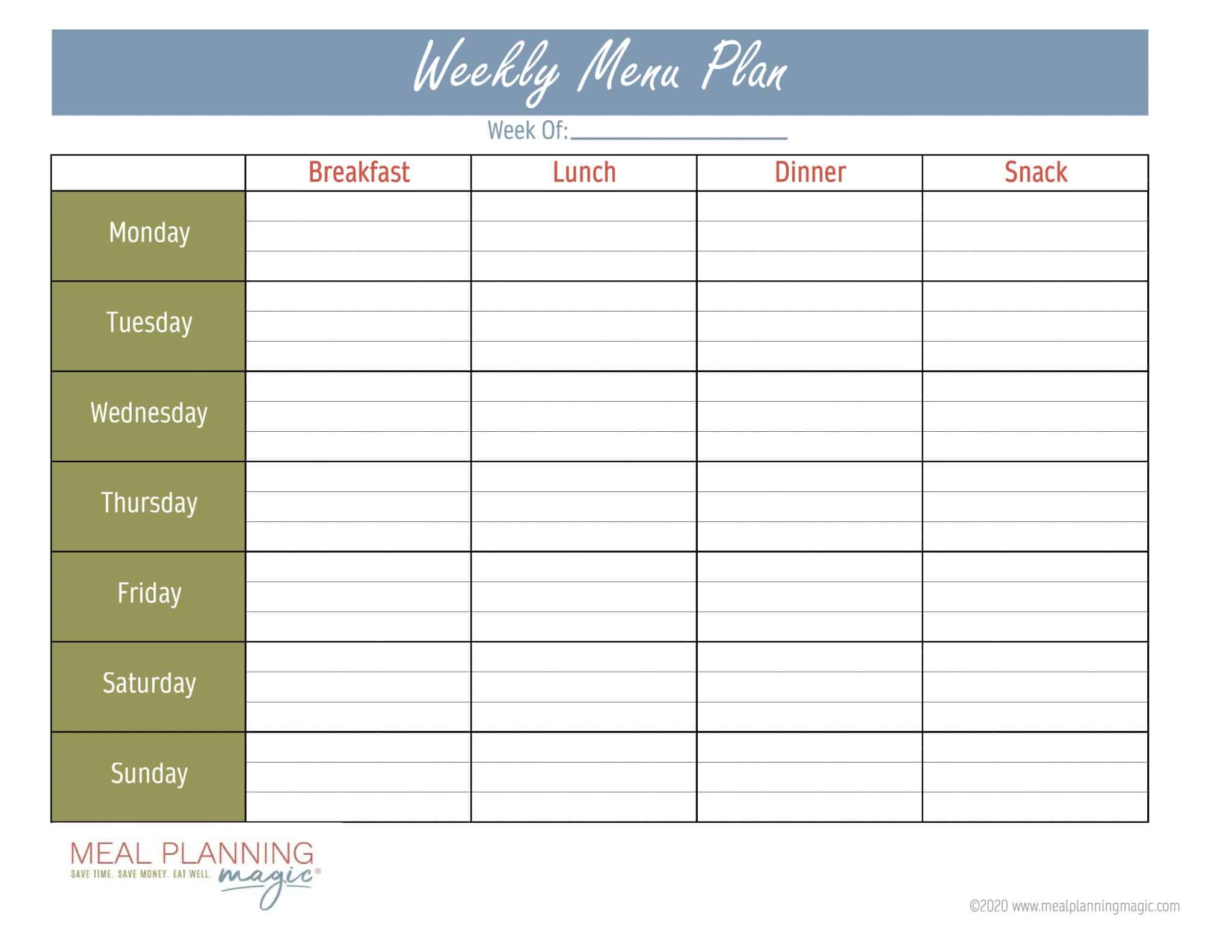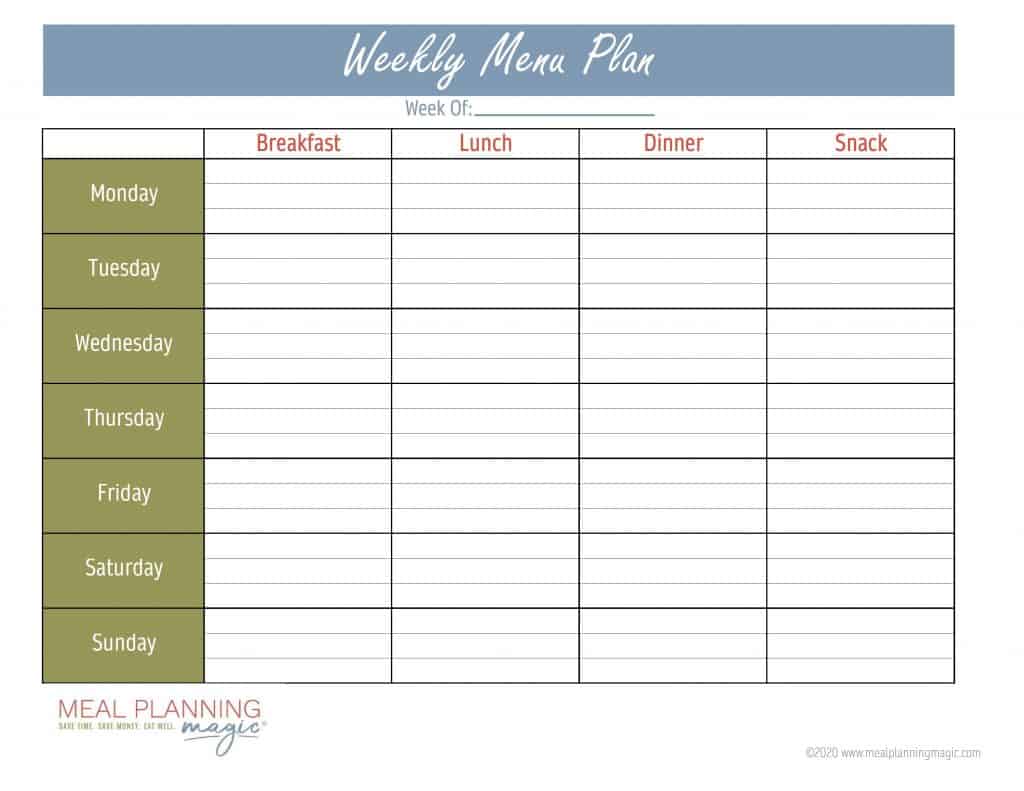 And, when you sign up for my weekly email newsletter, you'll be able to download a FREE Weekly Meal Plan Printable. Just click here to sign up and download!
Healthy Dips for Snacking and Entertaining
And in the spirit of sharing The Mission For Nutrition, I've rounded up some of my favorite recipes for easy snacking and entertaining featuring ingredients from many of the campaign's produce partners. The bonus? They're all make ahead!
Homemade French Onion Dip with Greek Yogurt
This Homemade French Onion Dip is made with fresh Vidalia onions,
Greek yogurt and spices which makes it a healthier version the classic dip you
love. It's make ahead too!






Check out this recipe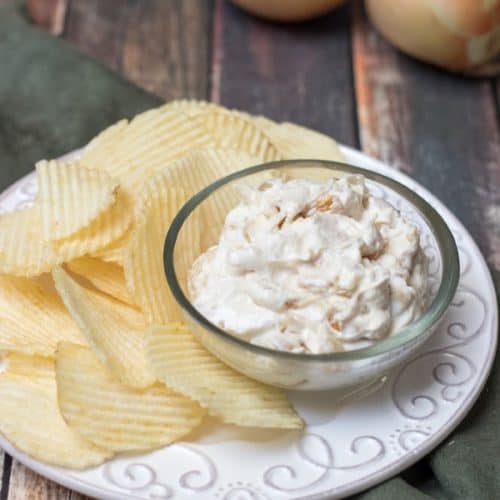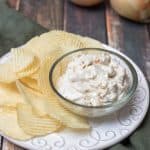 Simple Shrimp Avocado Salsa
This Simple Shrimp Avocado Salsa is loaded with flavor and fresh ingredients. It's perfect as a dip or as a topping for tacos. It is make ahead too!


Check out this recipe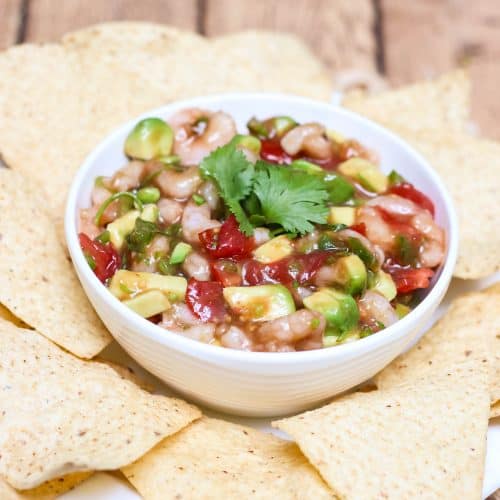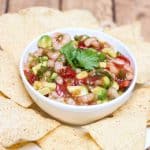 Creamy Roasted Red Bell Pepper Dip
Creamy Roasted Red Bell Pepper Dip is a delicious way to enjoy fresh vegetables blended into a festive dip with a slightly spicy kick. Perfect anytime!
Check out this recipe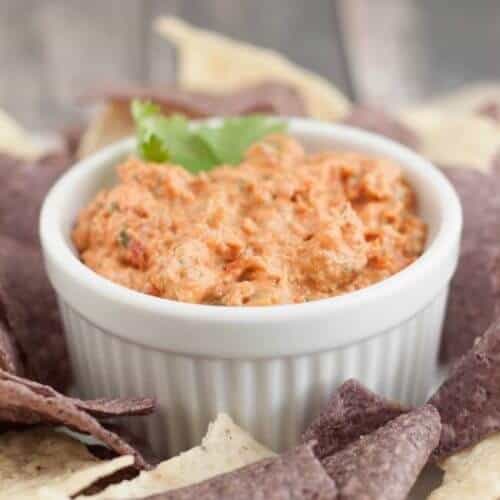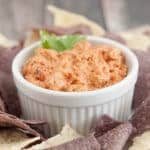 Pepperoni Pizza Quesadilla
My Pepperoni Pizza Quesadilla recipe is a tasty twist on pizza but done in minutes! Pepperoni, cheese and other toppings make this a family friendly snack or lunch idea!
Check out this recipe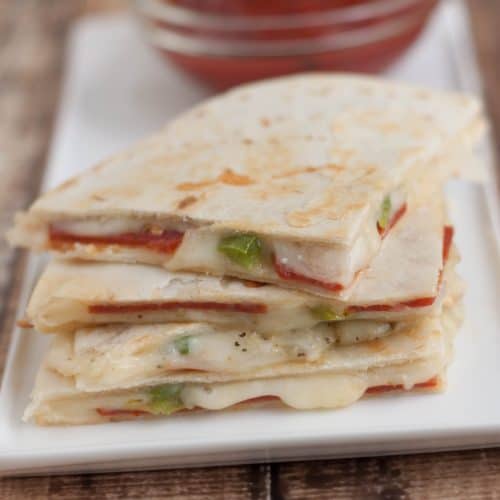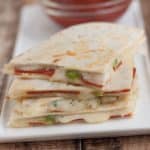 Roasted Cinnamon Honey Garbanzo Beans
Simple Cinnamon Honey Roasted Garbanzo Beans[/timer] are a delicious and nutritious snack idea perfect anytime.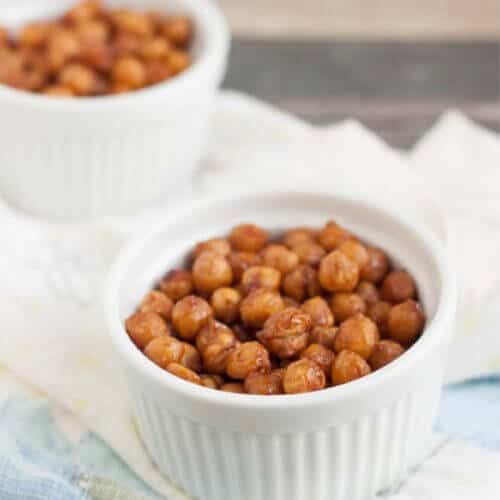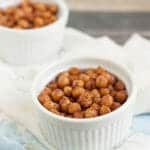 Be sure to check out these sponsors for The Mission for Nutrition and follow them on social media!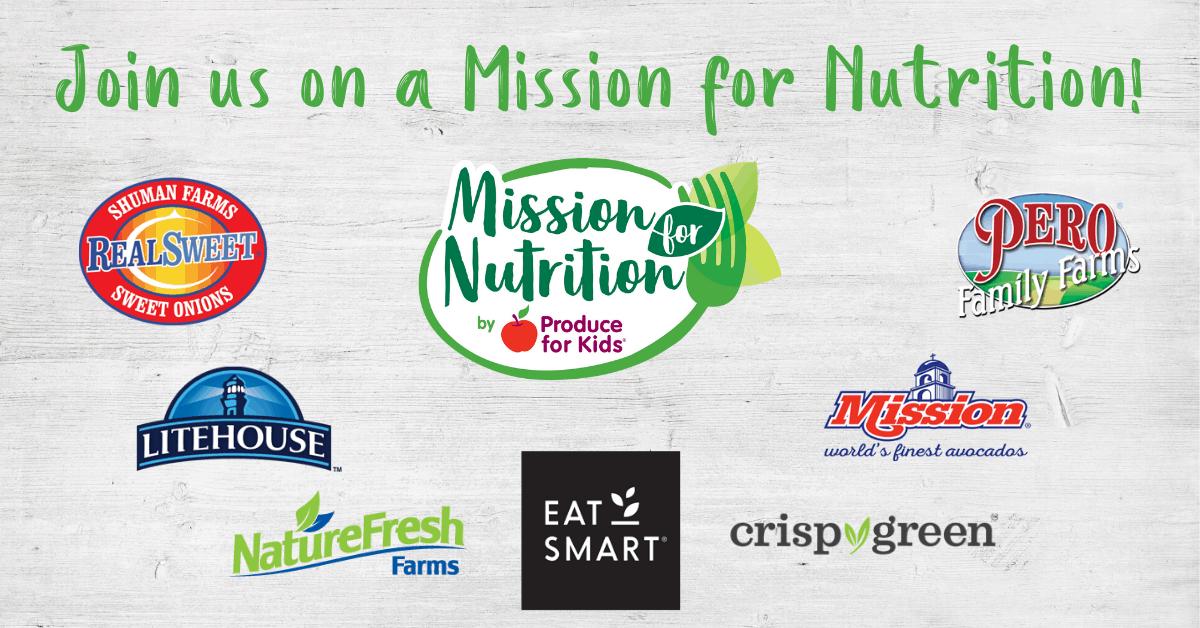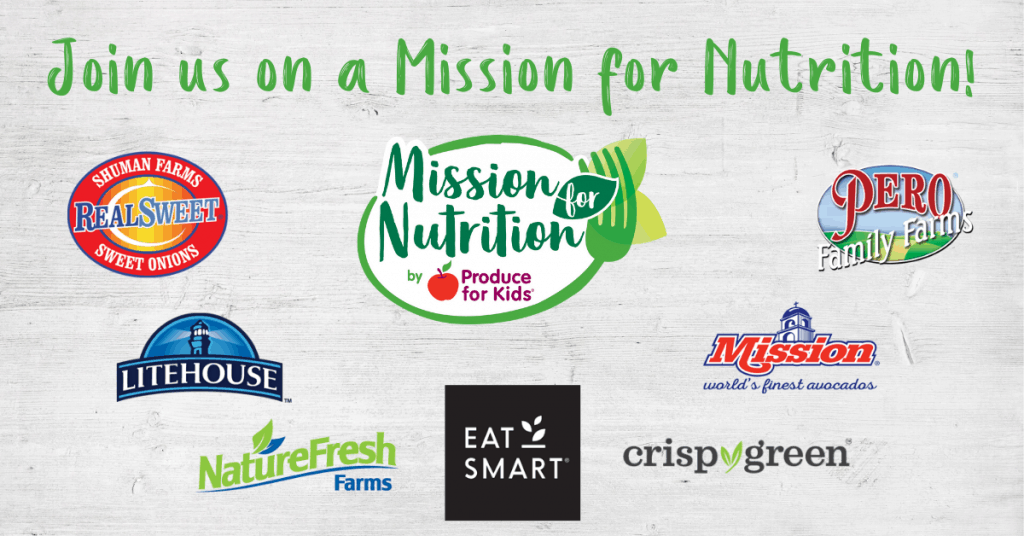 I hope you'll take advantage of all these great resources to kick off your own Mission for Nutrition and help your family stay on track for healthy eating!
Don't forget to follow me on Facebook, Twitter, Pinterest , or Instagram or sign up for my email list here so you never miss a new post! Each offers a little something different and are a great way to stay in the loop on new menu plans, recipe ideas, organizing tips and more!
Be sure to check out my Amazon Shop to discover the many items I use in my own kitchen. Meal Planning Magic is a participant in the Amazon Services LLC Associates Program, an affiliate advertising program designed to provide a means for sites to earn advertising fees by advertising and linking to Amazon.com. Ordering products mentioned here are at no extra cost to you. Thank you for your support.