This post may contain affiliate links. Please read my disclosure policy.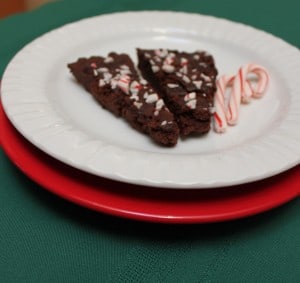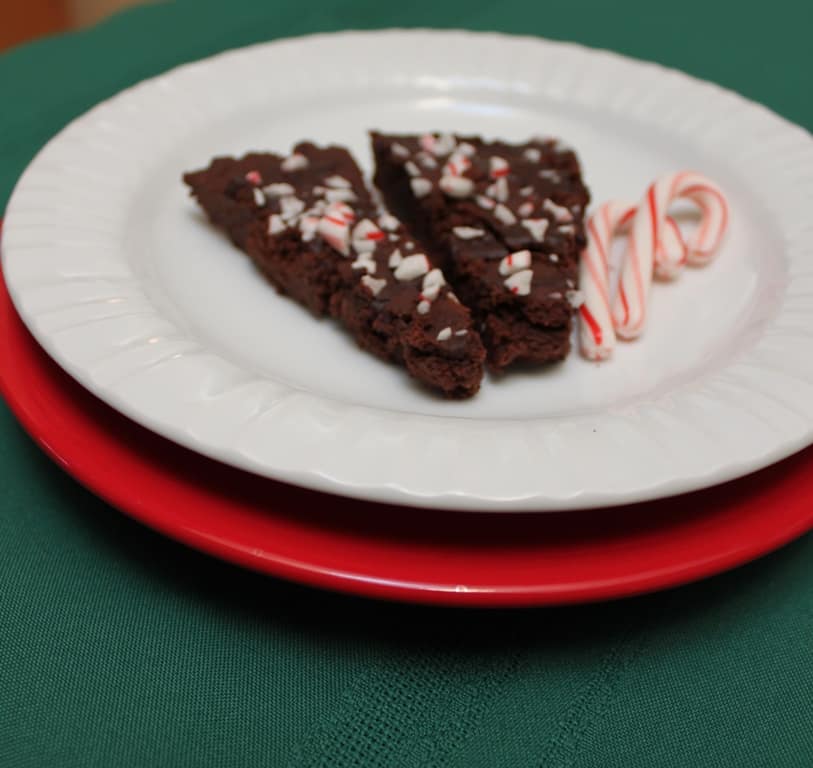 Hard to believe that it's the 8th week in the 12 Weeks of Christmas Cookies Blog Hop! If I don't get my act in gear with non-blog stuff I'll really be feeling the crunch of the holidays. Hoping the rest of the week proves to be a bit more productive for me!
Now on to this week's cookie selection: Chocolate Peppermint Shortbread. Each year I love to sit with the kids and all my holiday cookbooks as we browse through the ones that look yummiest to us. Of course we won't be able to make all of them but it helps me narrow down our selection. This year my son took one of the books and put sticky notes on the recipes that looked good to him. Nearly half the book had sticky notes!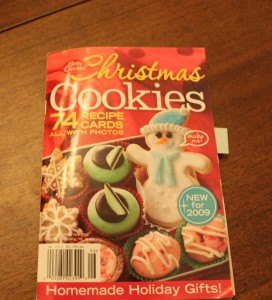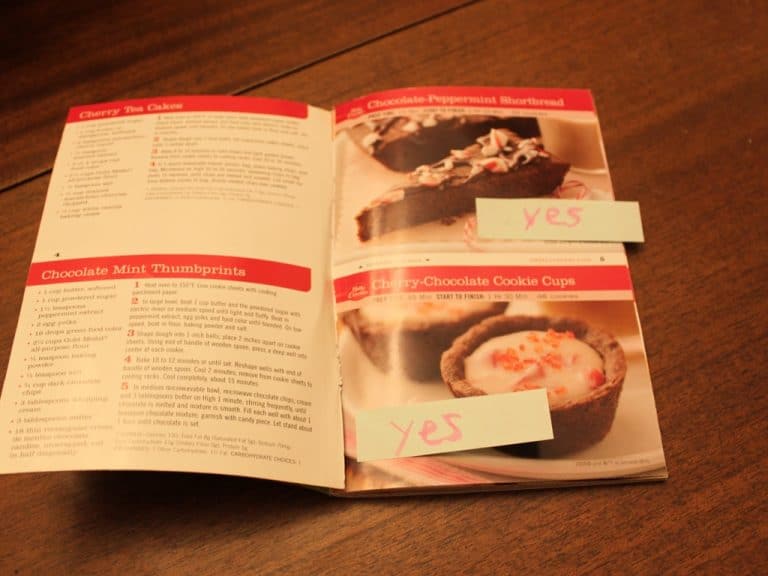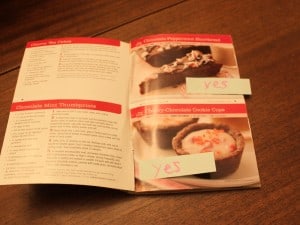 I love traditional shortbread so was anxious to try out the chocolate version. My son did most of the measuring and mixing and I finished up the process as it was getting late. These were SO easy! And the chocolate taste is subtle as there is not much sugar in these either. I think these will look so pretty on a holiday cookie tray. So off to the freezer they go (after a bit of sampling of course!
I hope you enjoy them too!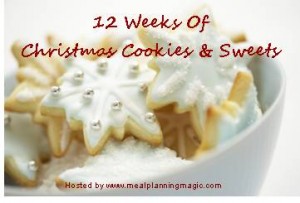 This recipe is originally from Betty Crocker
CHOCOLATE PEPPERMINT SHORTBREAD
Shortbread
1 cup butter or margarine, softened
½ cup granulated sugar
4 oz bittersweet baking chocolate, melted, cooled
½ teaspoon peppermint extract
2 ¼ cups Gold Medal® all-purpose flour
⅓ cup unsweetened baking cocoa

Glaze and Topping
½ cup powdered sugar
2 tablespoons unsweetened baking cocoa
1 to 2 tablespoons milk
2 tablespoons chopped miniature peppermint candy canes

Directions:
1 Heat oven to 325°F. Spray 2 (9-inch) glass pie plates with cooking spray.
2 In large bowl, beat butter, granulated sugar, chocolate and peppermint extract with electric mixer on medium speed until light and fluffy. On low speed, beat in flour and ⅓ cup cocoa. Divide dough in half. With lightly floured hands, press dough evenly in pie plates.
3 Bake 22 to 24 minutes or until edges just begin to pull away from sides of pie plates. Cool in pie plates 5 minutes. Carefully cut each round into 16 wedges. Cool completely in pie plates on cooling rack, about 30 minutes.
4 In small bowl, mix powdered sugar, 2 tablespoons cocoa and enough of the milk until glaze is smooth and thin enough to drizzle. Drizzle glaze over wedges; sprinkle with candies.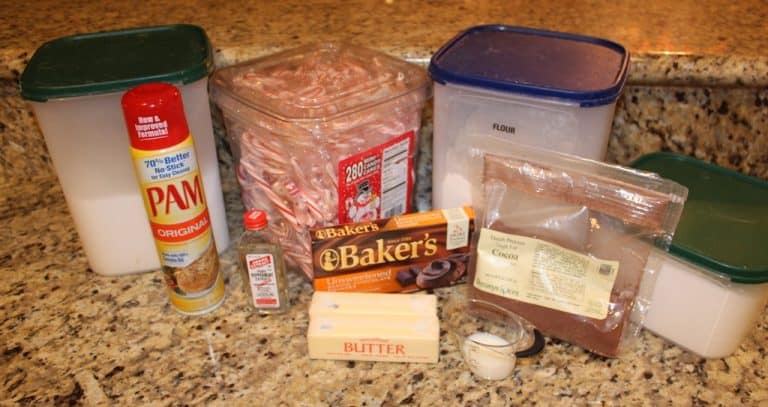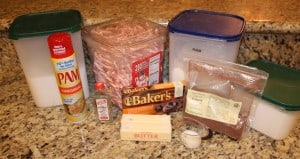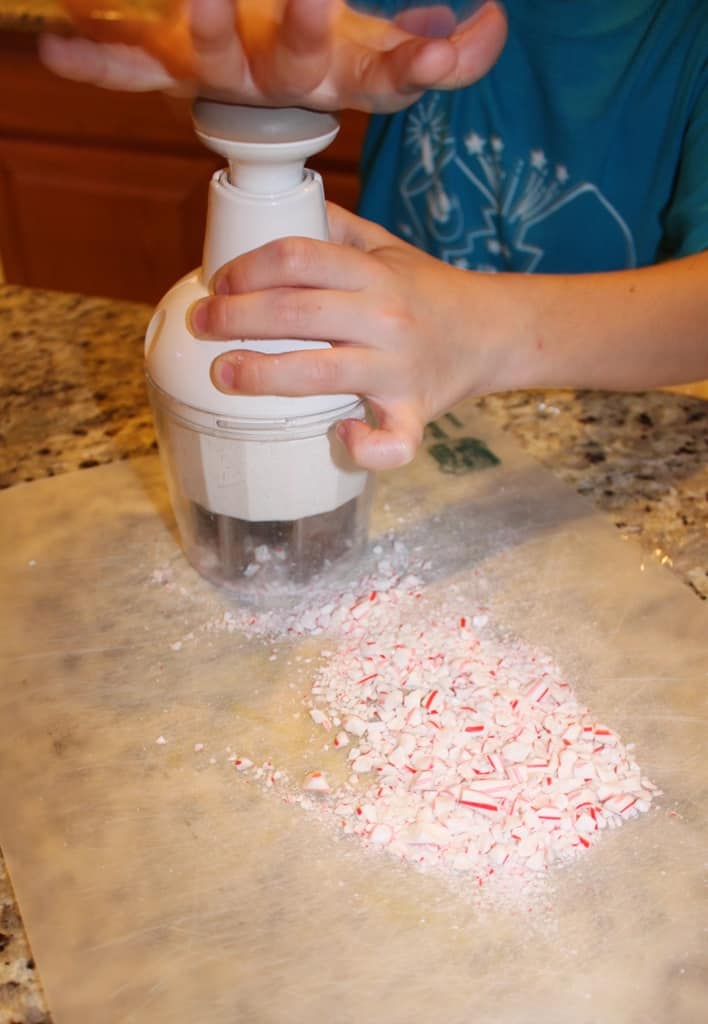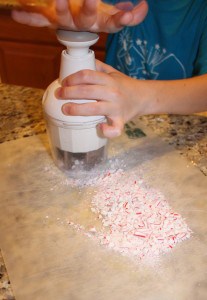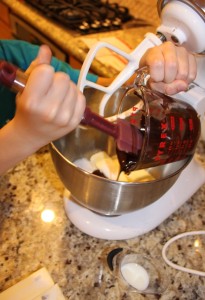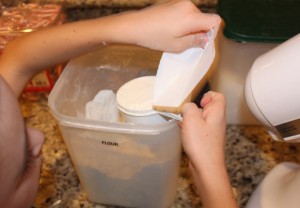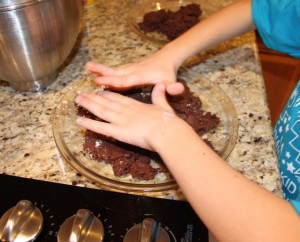 Are you a blogger that would like to join our blog hop? Then join us every Thursday (or any Thursday you can make it!) from now until December 15th. And if you're not a blogger or just not up for blogging about it, then join us anyway and fill your freezer. Each week we'll be bringing you lots of new inspiring recipes. Put on your baking cap and collect all those recipes from your recipe box, magazine cuttings, cookbooks or online. Now is the time to make those cookies you've always wanted to. And feel free to make a bar or even a candy—any sort of sweet treat will do!
TO JOIN/LINK UP (REQUIRED!): Add your link using the linky tool below. Link-ups require approval so if you don't see your link appear right away, that is why. When adding a link it MUST be a post dated 2011 and your post must mention the 12 Weeks of Christmas Cookies blog hop. No links from previous years to any old random Christmas cookie recipe just to get extra traffic to your blog, sorry! If you want to join the blog hop for future weeks and add the thumbnails to your blog for future weeks, please email me and I will send you the code and .jpg image to use. Thanks so much!
Be sure to visit all the other bloggers shown below to see what they've baked up today!