This post may contain affiliate links. Please read my disclosure policy.
Bursting with flavor from lemon zest and drizzled with lemon simple syrup, this lemon bread recipe is also lower in fat so lemon lovers can indulge with less guilt!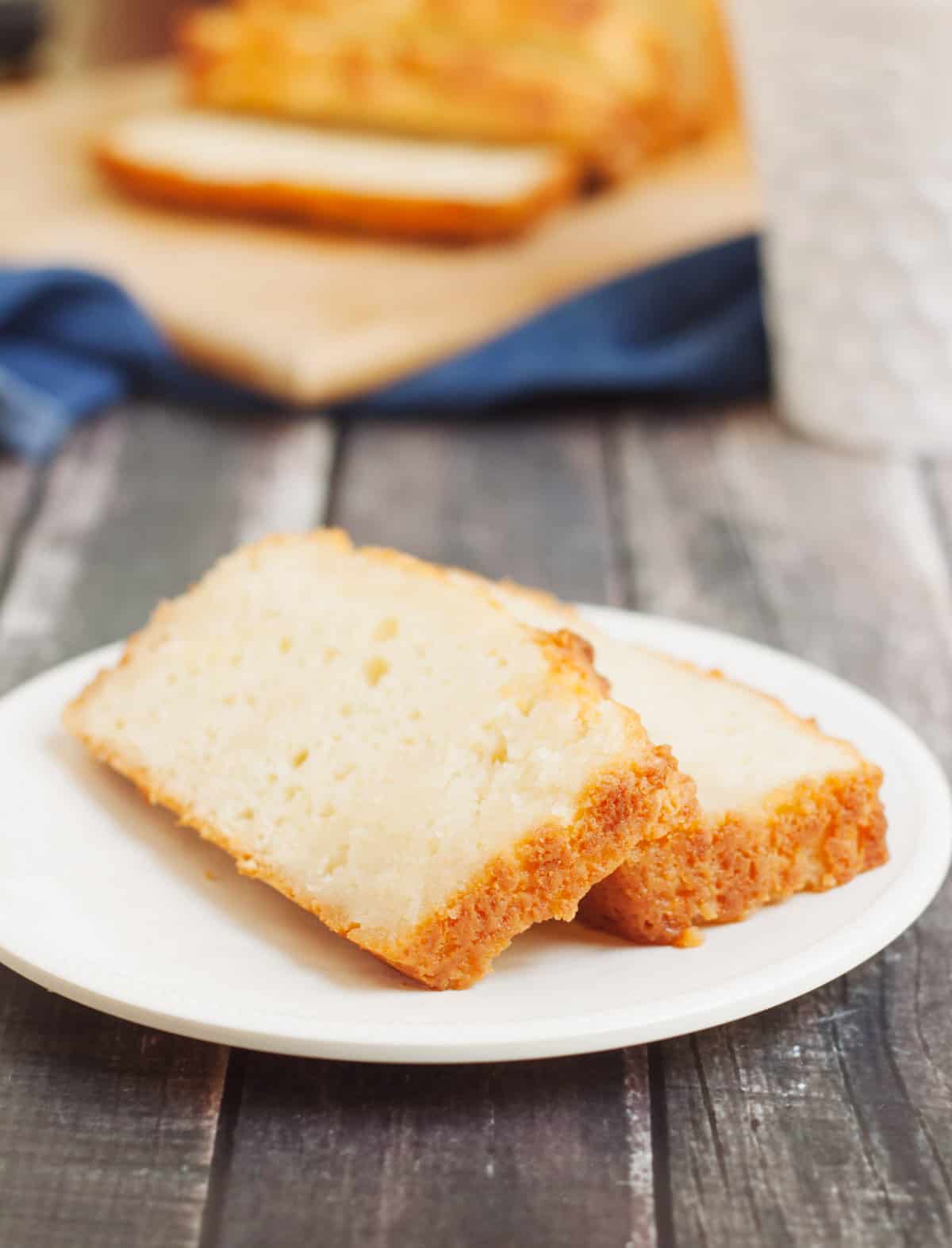 For as long as I can remember, I've been a fan of lemon! There may be lots of lemon bread recipes out there but this one has been a favorite of ours for over 20 years!
At the bank where I worked, there were a lot of employees that liked to cook and bake so we regularly had potlucks. I started making and bringing this lemon bread and it was an instant hit—I've been making it ever since!
Originally inspired by a recipe I found in Cooking Light magazine, I have tweaked it over the years to reduce the amount of sugar and include more all-natural ingredients.
What I love about it is that it uses plain Greek yogurt to add to it's moist texture making it a healthier option. If you love lemon pound cake, I know you'll love this recipe that is lower in fat in calories too!
The secret to it's extra lemony flavor is the lemon simple syrup that is drizzled over the warm bread after it's been baked.

We love this bread as a snack or even dessert but it's also a delicious quick bread perfect with a cup of coffee or tea. I have made it and brought it to many teacher potlucks, family or friend get togethers and many other occasions and everyone loves it!
Lemon Pound Cake, Lemon Bread or Lemon Loaf Recipe?
When I was updating this recipe and trying to decide what to call it, I found there to be lots of terms that seemed to refer to the same thing! But to me, they're a little bit different. I call it Lemon Bread because a cake is usually sweeter and served as a dessert which is not really how we enjoy this bread as it's also lower in calories than a traditional cake.
But lemon loaf vs. lemon bread? That got me! It may be a regional thing as I don't typically hear the term loaf but maybe that's just me! I'm curious to know what you call it so if you have a preference or know it as one or the others, please comment below so we can all learn more!
What Ingredients Are Needed To Make This Recipe?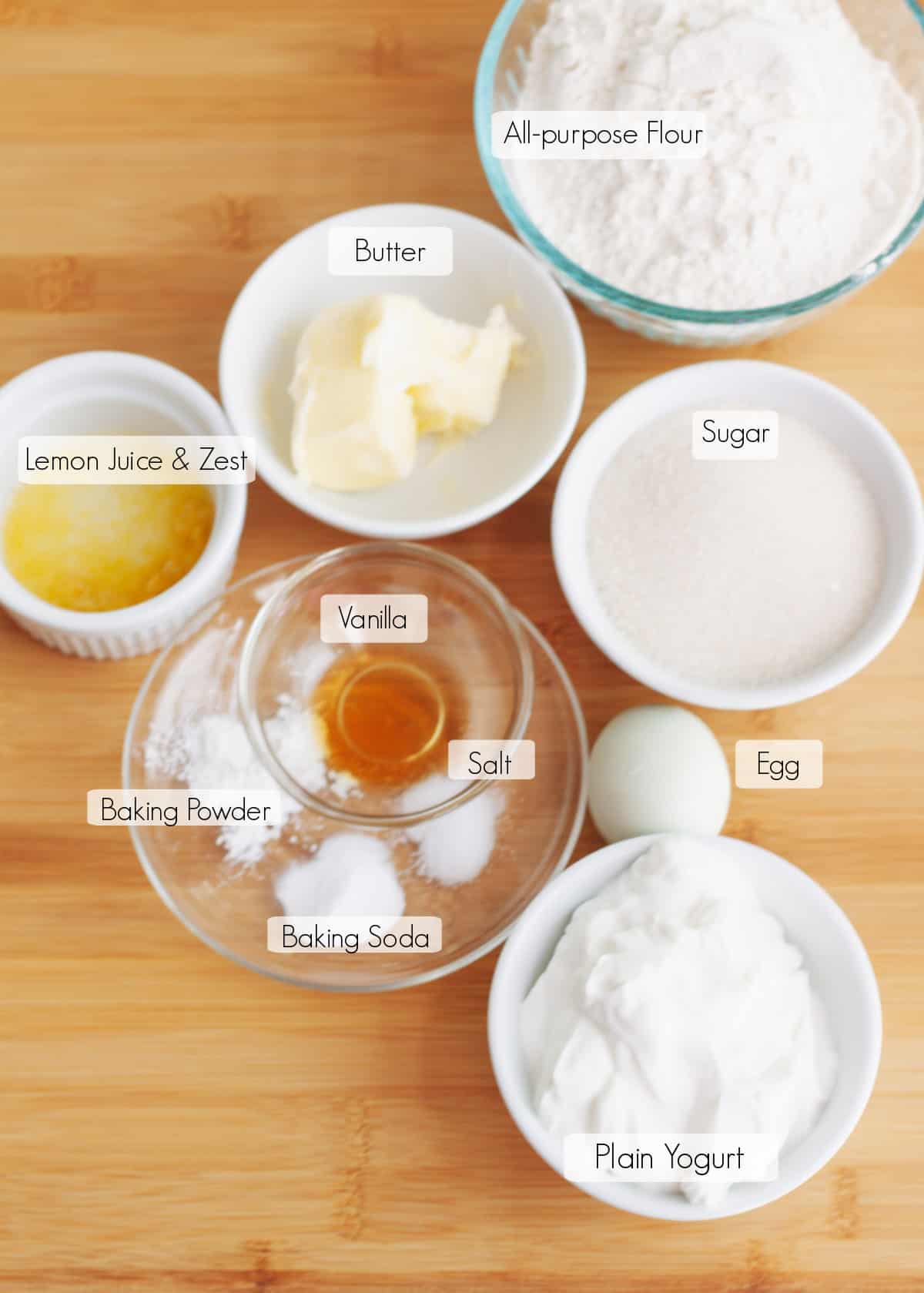 The ingredients to make this lemon loaf are easy to find. We have a Meyer lemon tree so I always have lemon juice on hand (I keep some in the freezer, read about that here in my 3 Ways to Freeze Lemons post) but you can use fresh lemon juice from lemons you buy at the grocery store or even the bottled lemon juice (not to be confused with lemonade that already has added sugar).
To zest the lemons, I love my microplane zester (affiliate link). It makes it easy to just get the colored part of the lemon peel and leaves out the more bitter, white part.
This lemon bread recipe also calls for plain Greek yogurt. We prefer the Kirkland brand from Costco because it is creamy and has a mild flavor but any plain yogurt will do.
Easy Steps To Make This Recipe
Start by combining the butter, sugar, vanilla, eggs and lemon zest (1).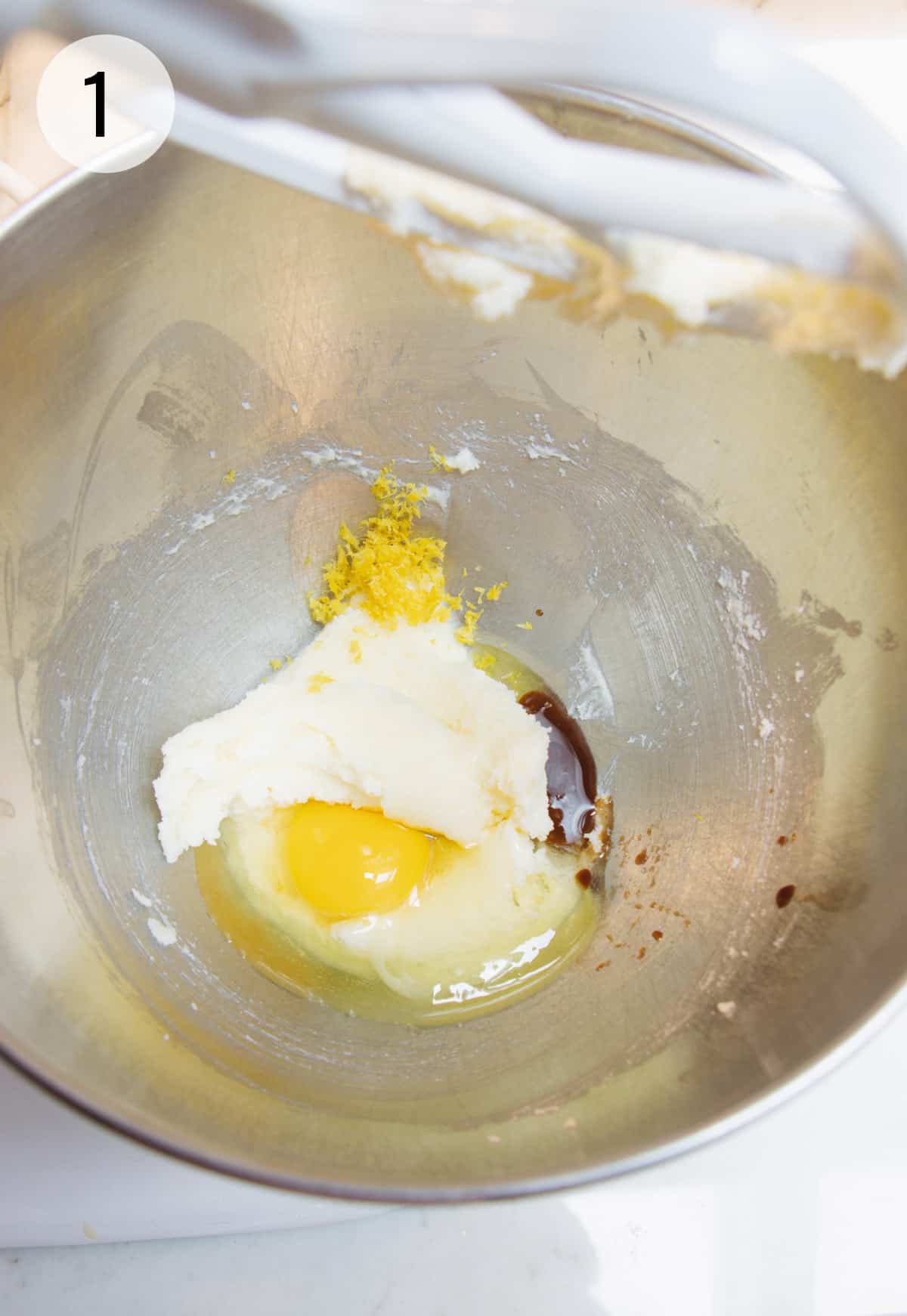 Next, you'll want to alternate the dry ingredients with the yogurt and lemon juice mixture (2). This helps ensure that they both get mixed in thoroughly but not too much so that the bread is light and fluffy. With quick breads like this, you want to combine the ingredients just until mixed as overmixing can lead to a tougher bread.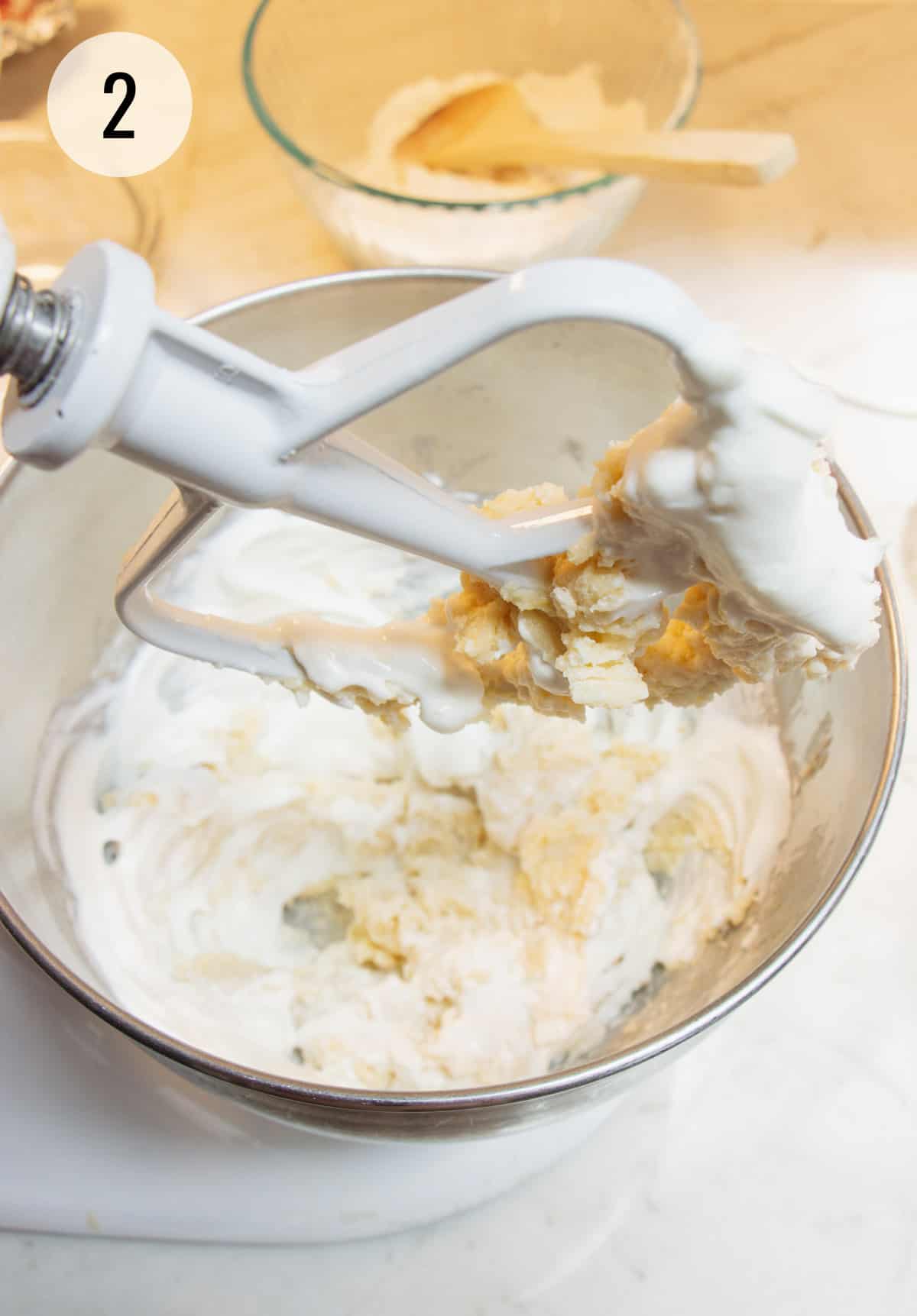 Next, spread the batter into a prepared loaf pan (3). It may seem like the batter is too thick to spread but spread it to the edges as much as possible and if you can't get it all the way into the corners, that's ok as it will settle out during baking.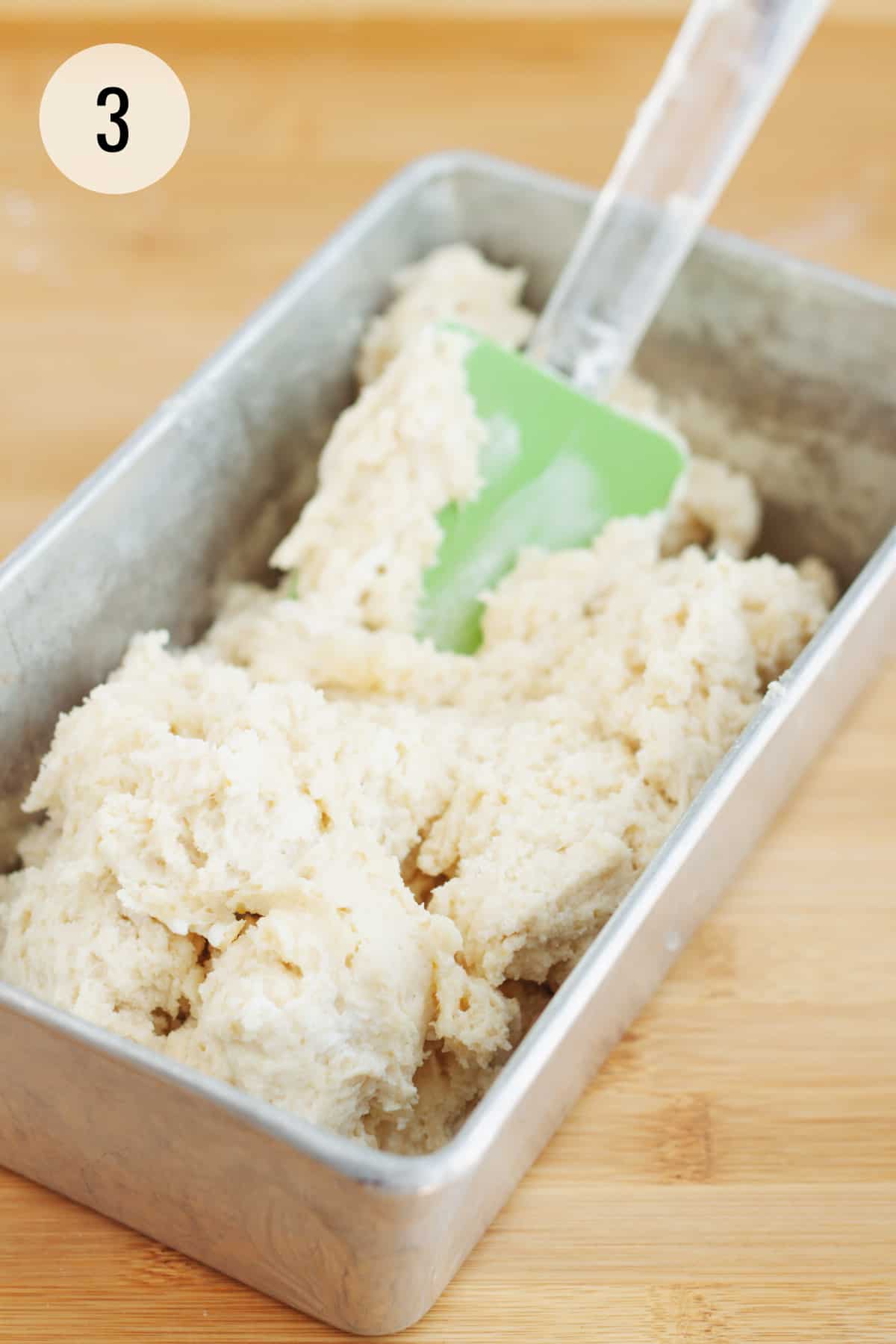 Towards the end of the baking time, prepare the simple syrup in a small sauce pan (4) Then, when the bread is hot out of the oven, use a fork to poke holes in the bread (5). I like to use a long fork that is sometimes used for barbecue but you can also use a knife to create deeper holes in the bread.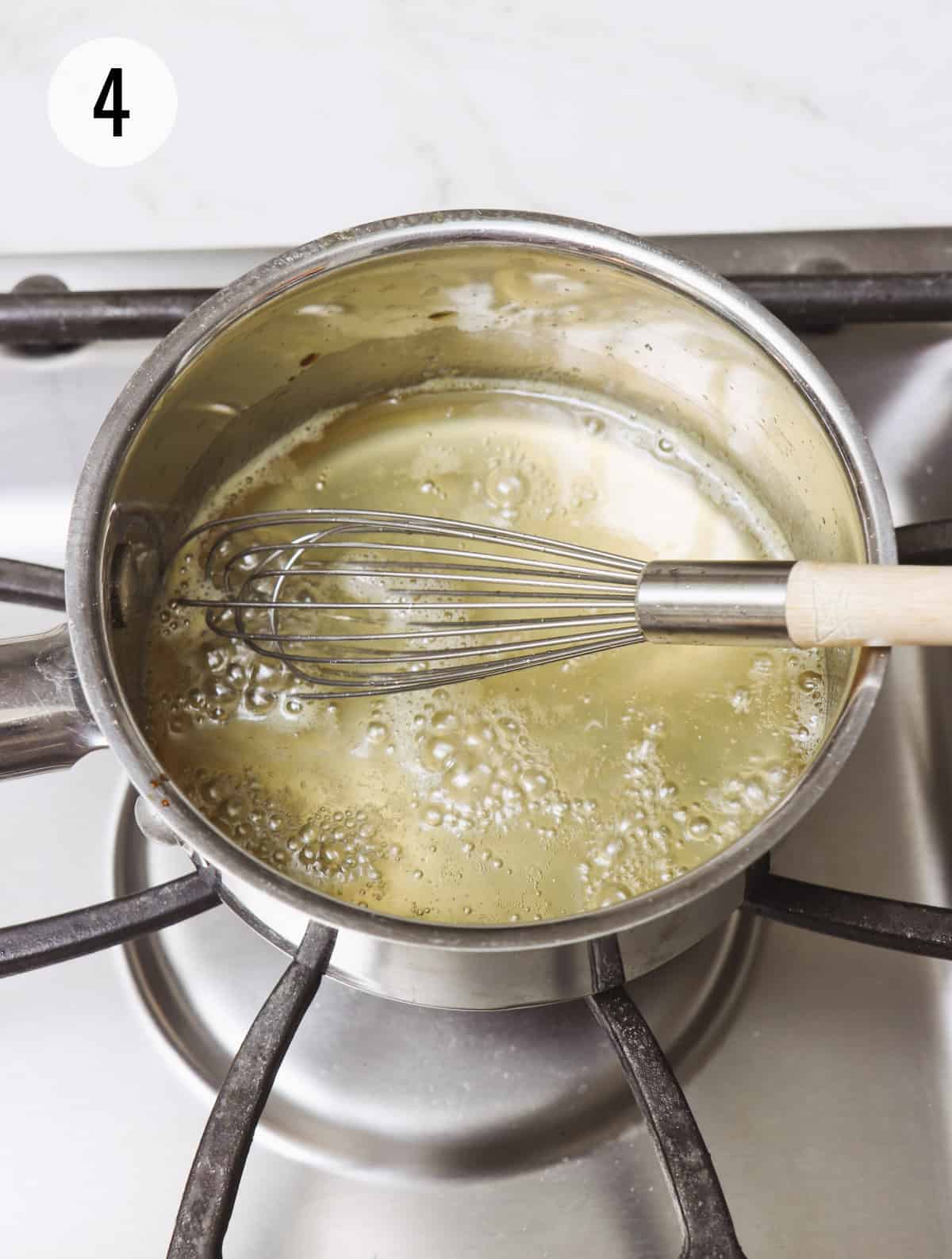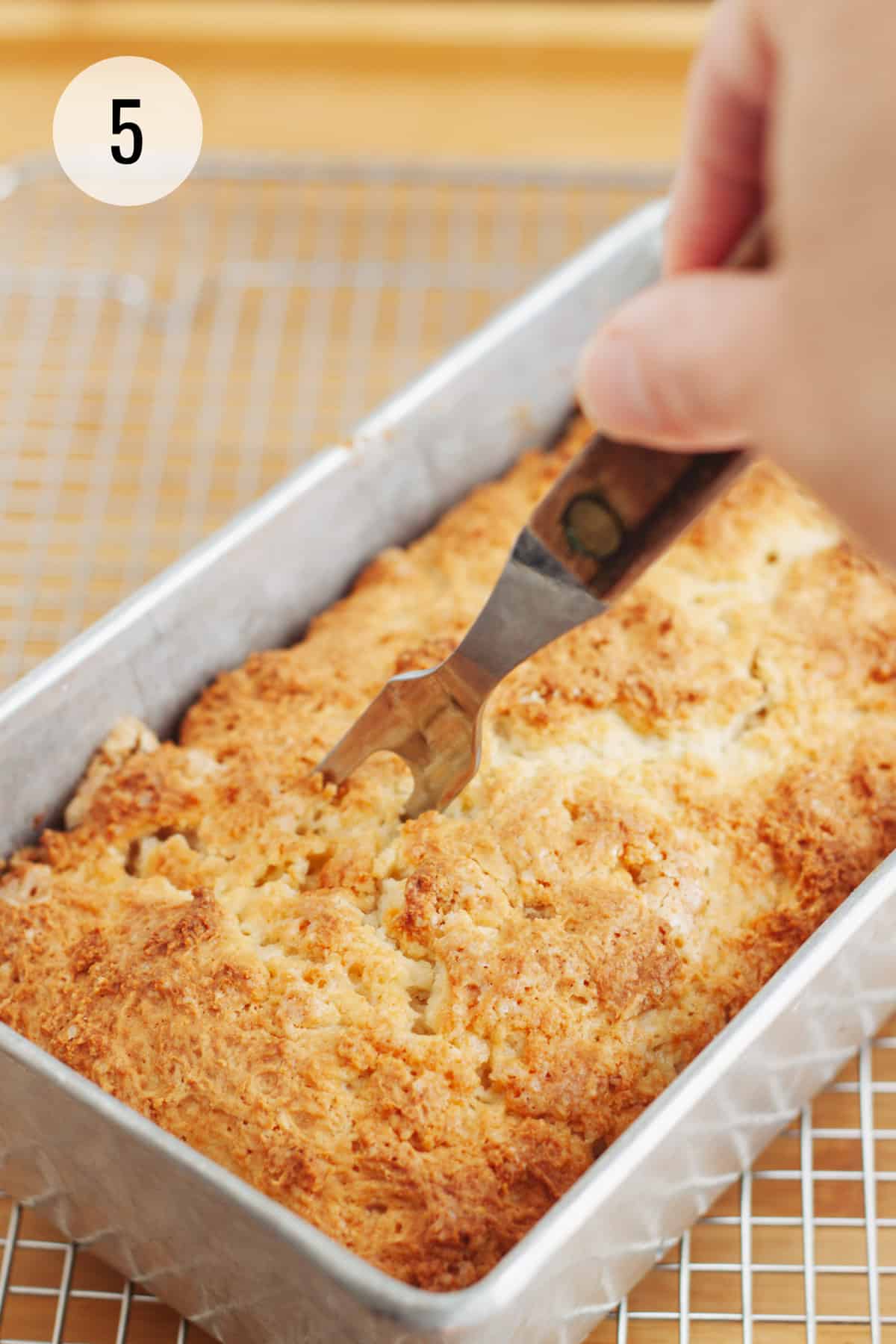 Then pour the lemon syrup evenly all over the bread in the pan (6). It may seem like there is too much syrup for the bread but it will soak in as the lemon bread cools. Allow the bread to cool on a cooling rack then flip over to cut and serve.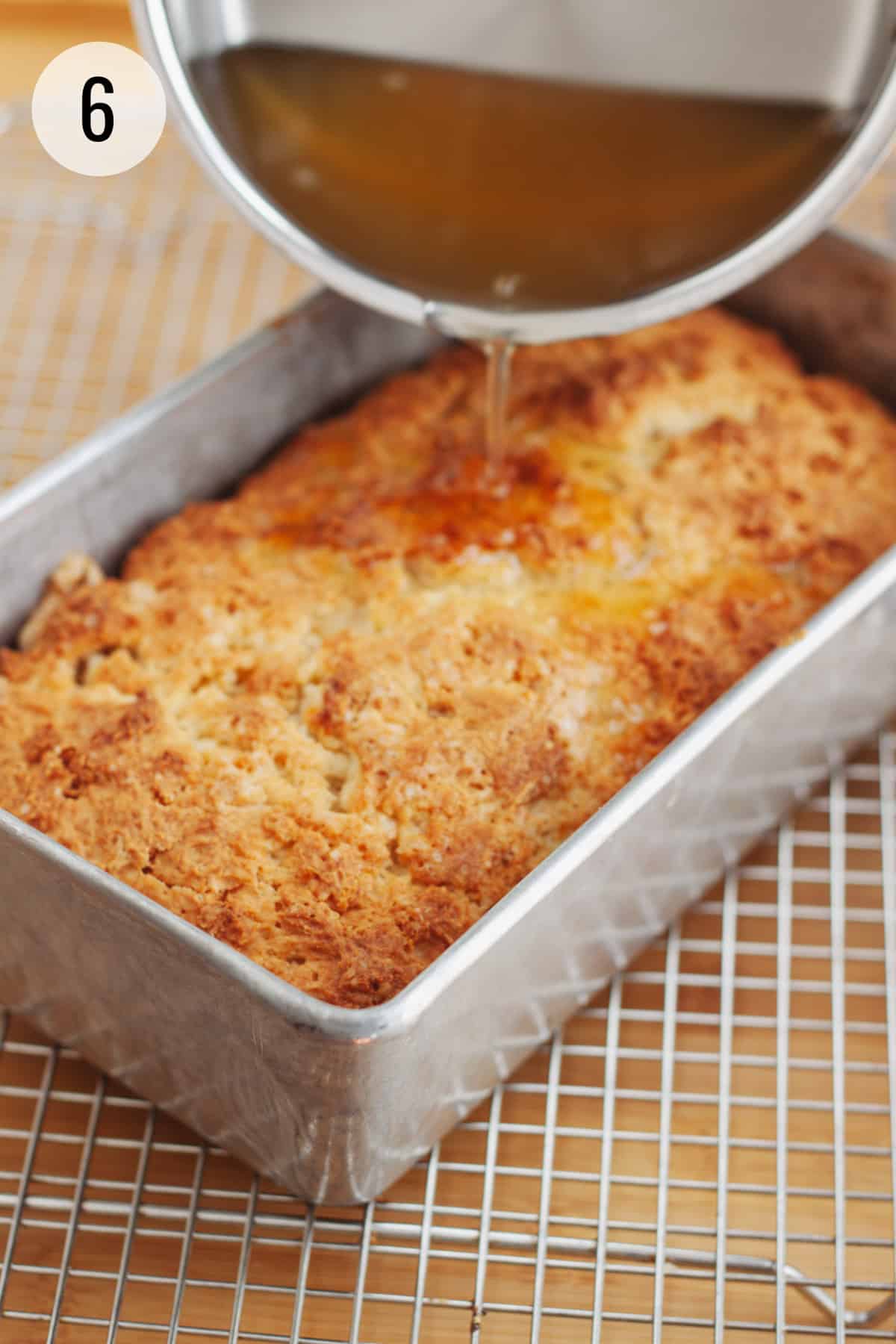 Make Ahead Preparation Tips
You know I'm always looking for ways to save time in the kitchen! One way to do that with this recipe is to combine the dry ingredients ahead of time and store in a labeled (affiliate link) airtight container in the pantry. You can also combine the yogurt and lemon juice up to a day in advance and store in the refrigerator until you are ready to make this recipe.
Is this Lemon Quick Bread freezer friendly?
Yes! This recipe, like many quickbreads, freezes perfectly! Store it in a freezer friendly ziptop bag or wrap in foil. Be sure to label it (affiliate link) before you place it in the freezer where you can keep it for up to three months.
I will often slice it first so that I can pull out just a few slices at a time for us to enjoy.
Other Bread and Muffin Ideas
If you enjoy quickbreads and muffins like this lemon bread recipe, be sure to check out some of my other favorites here!
Healthy Chocolate Chocolate Chip Banana Bread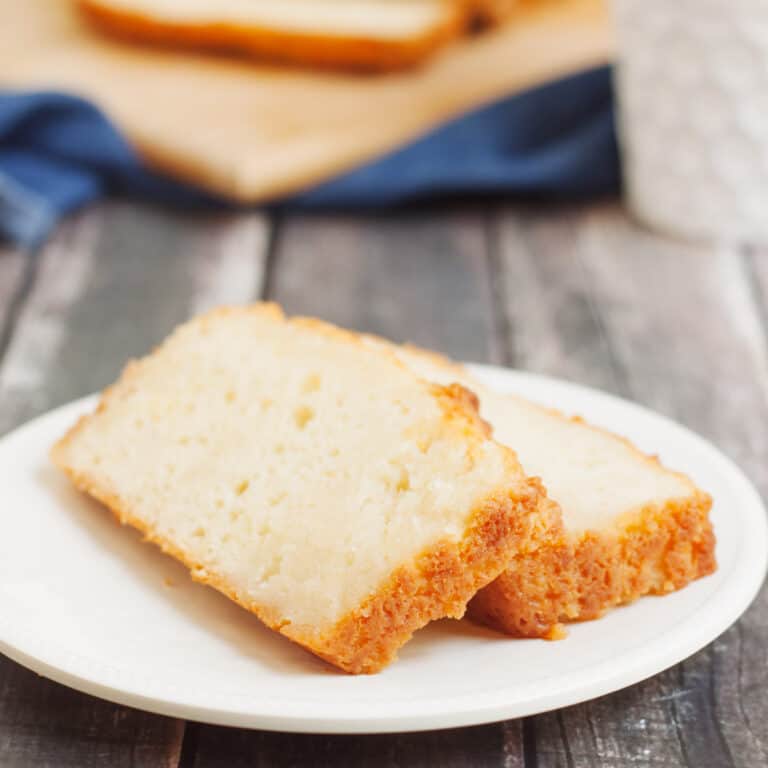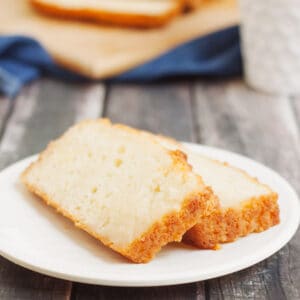 Healthy Lemon Bread Recipe
Bursting with flavor from lemon zest and drizzled with lemon simple syrup, this lemon bread recipe is also lower in fat so lemon lovers can indulge with less guilt!
Rate this Recipe
Print Recipe
Pin Recipe
Ingredients
Ingredients for Lemon Bread
6

tablespoons

unsalted butter

softened

½

cup

granulated sugar

1

large

egg

1

teaspoon

lemon zest

grated

½

teaspoon

vanilla extract

2 ¼

cups

all-purpose flour

¾

teaspoon

baking powder

½

teaspoon

baking soda

¼

teaspoon

salt

1

cup

plain Greek yogurt

1

tablespoon

fresh lemon juice
Ingredients For Lemon Simple Syrup
½

cup

sugar

½

cup

fresh lemon juice
Instructions
Preheat oven to 350 º. Spray 8 x 4 x 3-inch loaf pan with baking spray. Set aside.

Cream butter; gradually add sugar, beating at medium speed of an electric mixer until light and fluffy (about 5 minutes). Add egg and next two ingredients; beat until well blended.

Combine flour and next three ingredients. With mixer on low, add half of flour mixture to creamed mixture alternately with yogurt, beginning and ending with flour mixture.

Pour batter into an 8x4x3 inch loaf pan coated with baking spray.

Bake at 350º for 55 minutes or until a wooden pick inserted in center comes out clean.

Remove from oven; place bread, still in pan, on a wire rack.
Instructions for Lemon Simple Syrup
Meanwhile, in a small saucepan, combine ½ cup sugar and lemon juice; bring to a boil and cook one minute. Remove from heat.

Pierce top of bread several times with a meat fork (I like to use the kind with the really long tongs so I can poke the bread nearly all the way down to the bottom).

Pour sugar mixture over bread; cool in pan 10 minutes.

Remove bread from pan; cool completely on a wire rack. Slice into 16 pieces.
Notes
Store in air-tight container at room temperature up to three days or in freezer for up to three months.
Nutrition
Serving:
1
slice
|
Calories:
115
kcal
|
Carbohydrates:
17
g
|
Protein:
2
g
|
Fat:
5
g
|
Saturated Fat:
3
g
|
Cholesterol:
24
mg
|
Sodium:
81
mg
|
Potassium:
53
mg
|
Fiber:
1
g
|
Sugar:
13
g
|
Vitamin A:
148
IU
|
Vitamin C:
3
mg
|
Calcium:
25
mg
|
Iron:
1
mg
This post was originally published in June 2015 but updated in August 2020 with new photos, video, and content.
Be sure to check out my Amazon Shop to discover the many items I use in my own kitchen. Meal Planning Magic is a participant in the Amazon Services LLC Associates Program, an affiliate advertising program designed to provide a means for sites to earn advertising fees by advertising and linking to Amazon.com. Ordering products mentioned here are at no extra cost to you. Thank you for your support.