This post may contain affiliate links. Please read my disclosure policy.
Fudgy ginger shortbread are delicious chocolate shortbread cookies with a hint of ginger flavor, perfect for any holiday cookie platter!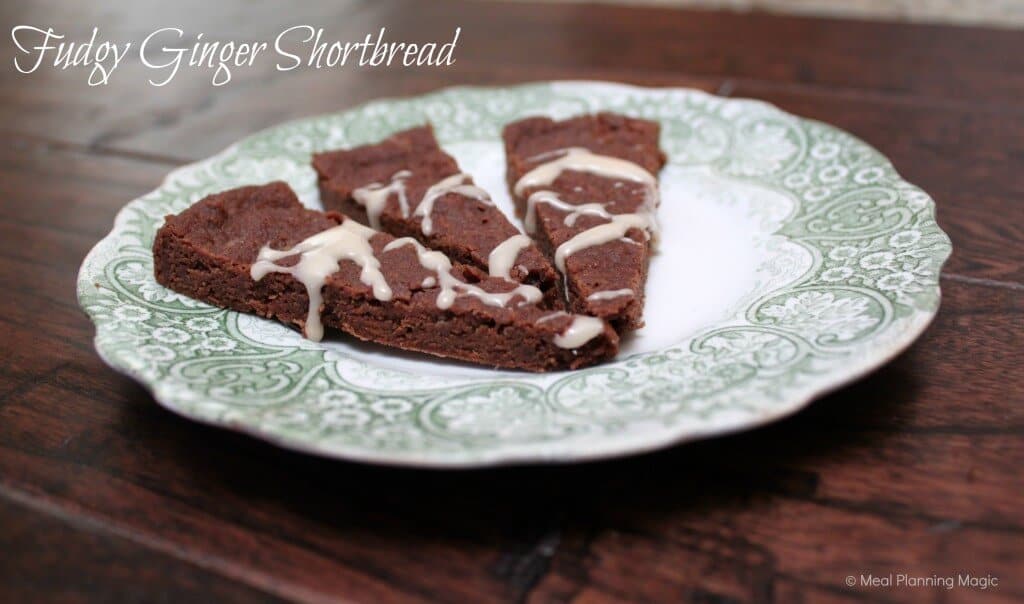 This week I was short on time, in just about every direction! So I knew I wanted a recipe for the 12 Weeks of Christmas Treats that I could whip up in a jiffy! Making the most of my wait time at the orthodontist's office while waiting for my daughter, I thumbed through the many holiday magazine/books that I have. I came upon this yummy sounding recipe for Fudgy Gingerbread Shortbread, from Land O' Lakes. I do love a good shortbread (like this chocolate peppermint shortbread I made last year). The ingredients are simple enough and the time to make and bake is easy, too. I had a winner!
I ended up substituting powdered ginger for the crystallized, because that's what I had on hand. Actually, I *thought* I had crystallized ginger, but I think I must have used it up, because it had gone missing from my spice rack.
These delicate chocolate ginger shortbread cookies do not disappoint. Using just a few ingredients, all of which I already had on hand, they come together quickly.
Plus they have a terrific chocolate flavor with just a hint of ginger. I think they would be great paired with a cup of tea or coffee. I hope you enjoy them too!
Fudgy Ginger Shortbread
Author:
Ingredients
1 ½ cups all-purpose flour
⅓ cup unsweetened cocoa
1 teaspoon ground ginger
⅛ teaspoon salt
1 cup butter, softened
⅔ cup sugar
1 teaspoon vanilla
Glaze
1 cup powdered sugar
1 teaspoon vanilla
1 to 2 tablespoons water
Instructions
Heat oven to 325°F. Line 2 (9-inch) round pie or cake pans with aluminum foil, extending foil over edges. Set aside.
Combine flour, cocoa, ginger and salt in medium bowl until well mixed; set aside.
Combine butter, sugar and vanilla in large bowl. Beat at medium speed, scraping bowl often, until well mixed. Reduce speed to low. Beat, gradually adding flour mixture and scraping bowl often, until soft dough forms.
Divide dough in half. Press each half into bottom only of prepared pans. Prick all over with fork.
Bake for 22 to 25 minutes or until firm and set. (Center will be slightly soft.) Cool 10 minutes. Lift shortbread out of pans using foil; cut each shortbread into 16 wedges. Cool completely.
Combine powdered sugar and vanilla in small bowl. Stir in enough water for desired drizzling consistency. Drizzle glaze over shortbread wedges.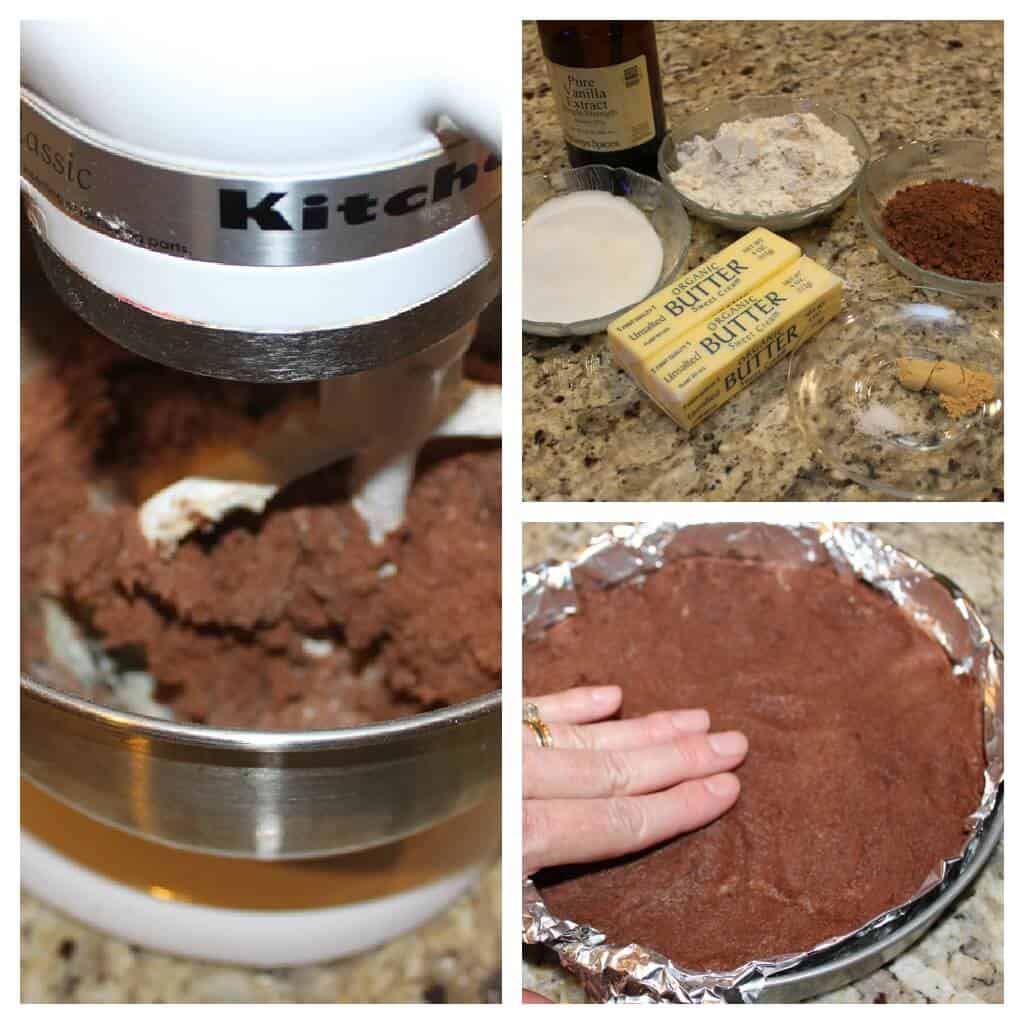 Be sure to check out all the other bloggers who are participating this week in the 12 Weeks of Christmas Treats blog hop… you'll have no excuse of "I don't know what to make!" And if you're a blogger and want to join in on the fun, check out this post for the form to fill out to start baking along with us!