This post may contain affiliate links. Please read my disclosure policy.
Enjoy fresh lemonade year-round with my Homemade Lemonade Concentrate! Only four, all-natural ingredients and 15 minutes is all it takes. You'll never use the powdered mix or store-bought type again!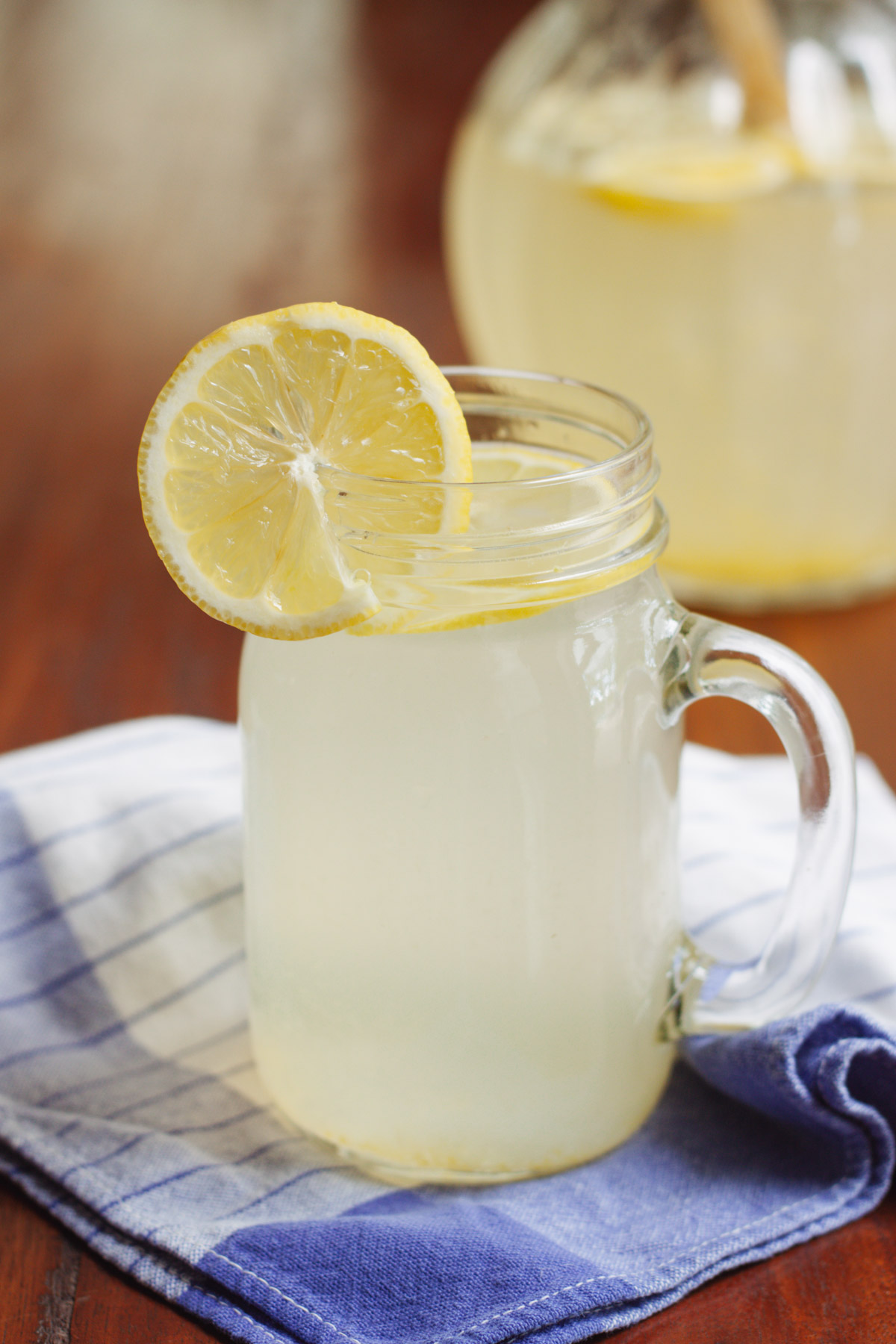 Why We Love This Recipe
When we moved to our current house several years ago, I was so excited that the previous owners had planted a Meyer lemon tree! Thankfully our tree produces a ton of lemons. I wanted to try all the lemon recipes and I thought, how great would it be to come up with a homemade lemonade recipe that we could enjoy year round?
With only four ingredients—water, lemon juice, lemon zest, and sugar—this homemade version of lemonade concentrate is so super easy too make too. I also like that we can control the amount of sugar in it as well.
Lemons usually ripen in November/December in our area so I also like to juice, zest and freeze the lemons to use in recipes throughout the year. You can find out more about how I do that with my 3 Ways to Preserve Lemons for the Freezer. After juicing all those lemons by hand for a couple of years, I ended up purchasing an electric juicer (affiliate link) last year and it is soooo much easier!
What Ingredients Are Needed To Make It?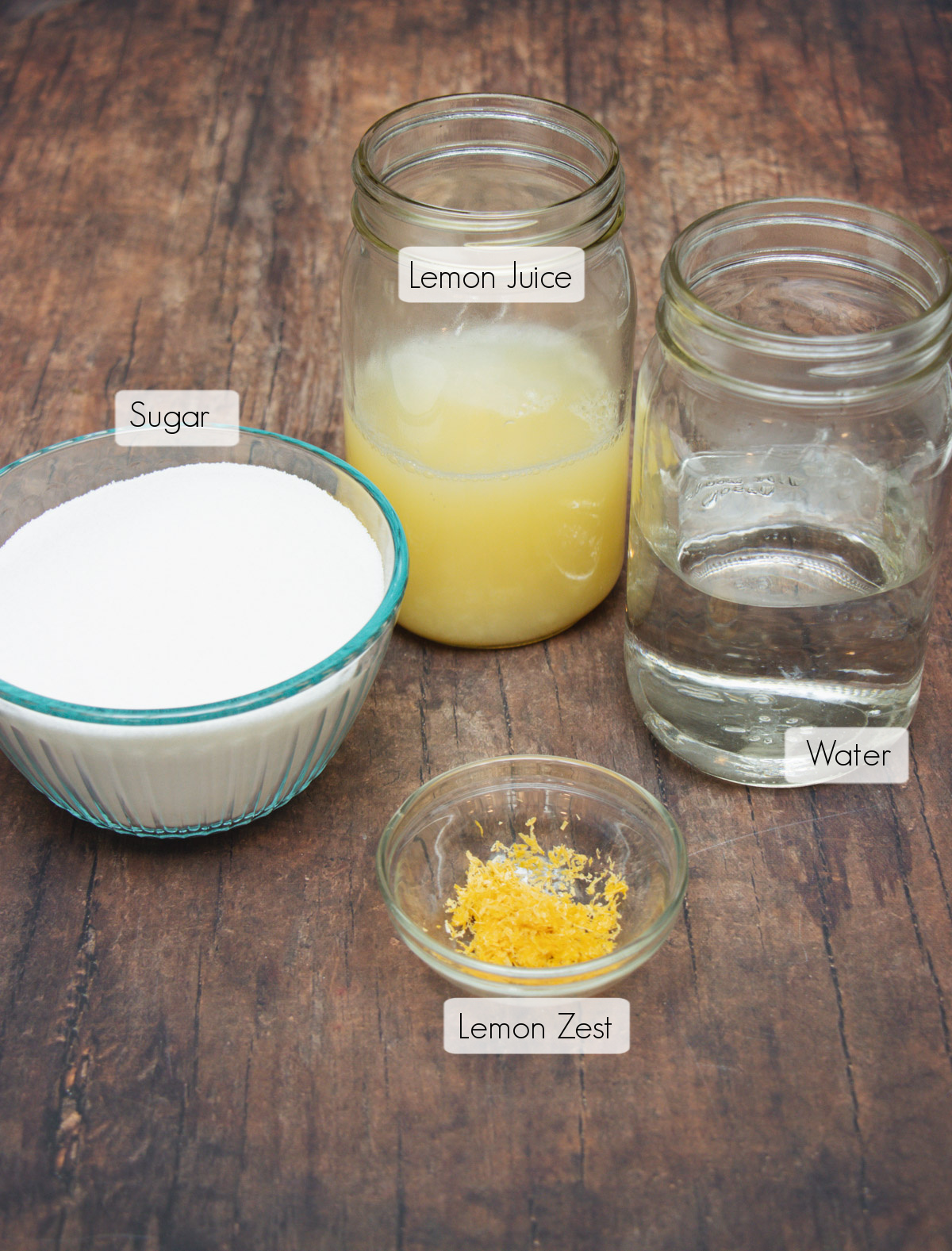 As I've mentioned, there are only four ingredients needed to make this lemonade concentrate recipe. Since our tree is a Meyer lemon tree, we use that type of lemon but any lemon variety will work.
The recipe calls for three cups of sugar. I find that sometimes even that is too sweet so feel free to adjust the sugar in your batch.
How to Make This Recipe
To zest the lemon peel, you will need a zester (affiliate link). You can also use a small paring knife to carefully scrape off the colored portion of the peel (not into the white part as that is often bitter). Then you can take that peeled peel and chop it up more if you need to.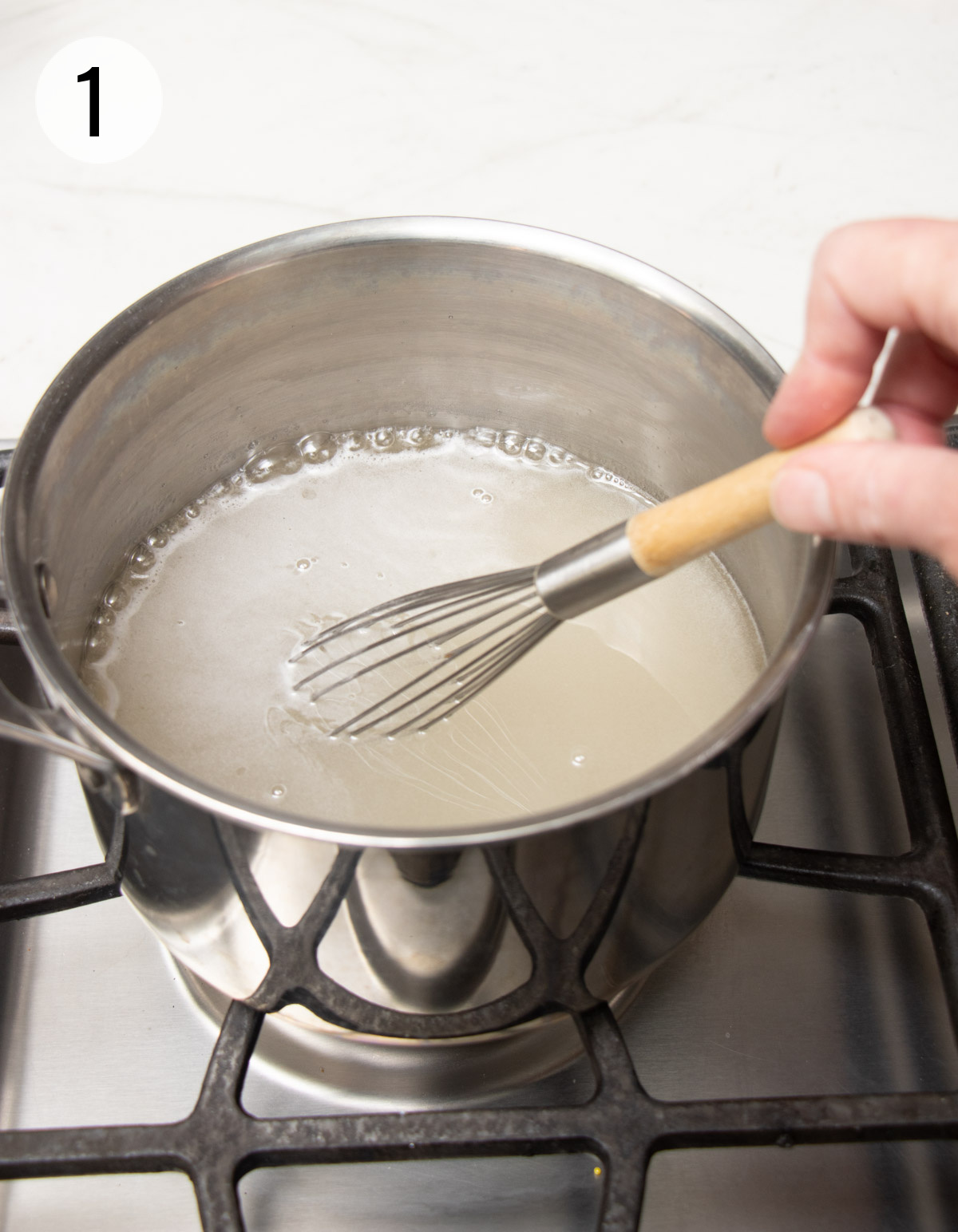 Start with a medium or large sauce pan and add the water and sugar (1). You'll want to make sure and whisk it the whole time as you bring it to a boil. Whisking will prevent it from burning. This is one of my favorite whisks (affiliate link) that I use ALL the time! This method of heating the sugar water is called making a simple syrup.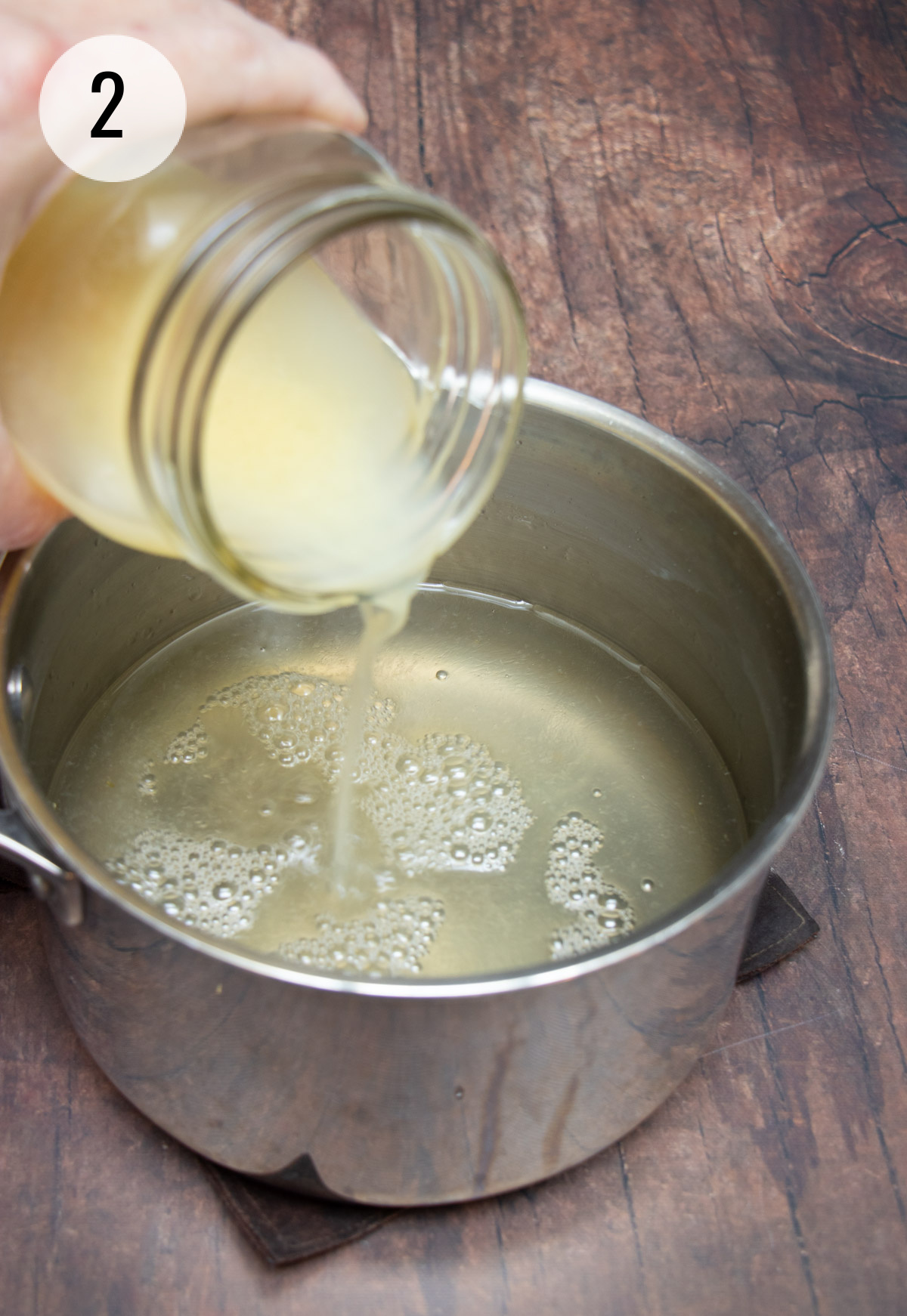 Once you've made your simple syrup, let it cool slightly before adding the lemon juice (2) and then the lemon zest (3) and then let it come to room temperature before storing in the refrigerator.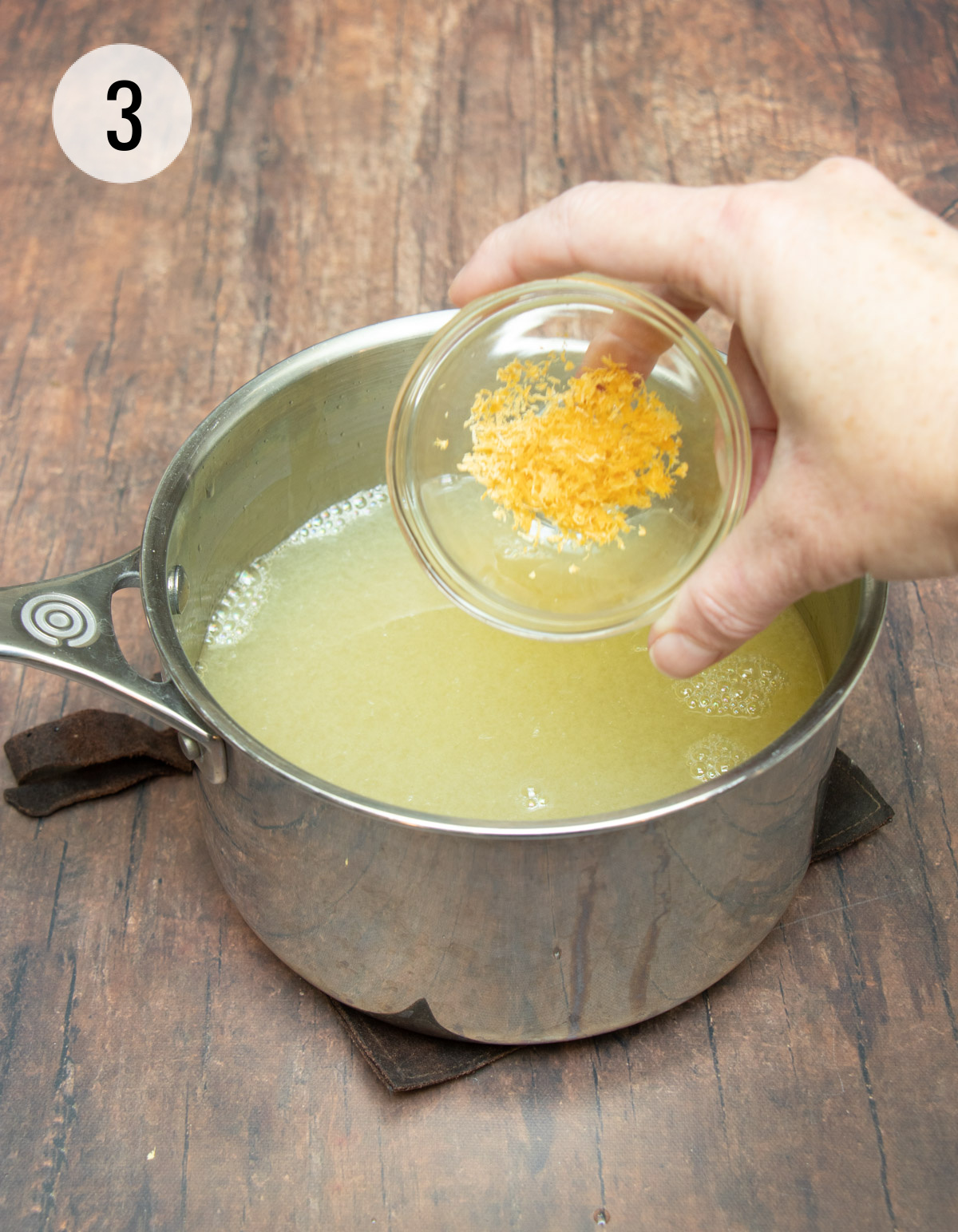 The lemonade concentrate can be stored in the refrigerator for up to a week or frozen for up to 6 months (although, I've had it for up to a year in the freezer and it still tastes great!)
I will often double or triple this lemonade concentrate recipe so that we can freeze it and have a nice stash of it on hand to make homemade lemonade all year round.
Make Ahead Preparation Tips
As this recipe is naturally make ahead, I won't say a whole lot more about how that works (because I already did in the above section). But that's the beauty of this recipe: you can make some for now AND for later and enjoy fresh homemade lemonade any time you're in the mood!
Is this lemonade concentrate freezer friendly?
For sure! If you haven't gathered by now, wanting to have frozen lemonade concentrate on hand all year round was what inspired me to come up with this recipe.
I like to freeze the concentrate in silicone muffin cups (affiliate link), SouperCubes (affiliate link), or reusable silicone bags (affiliate link) depending on your freezer space and needs. SouperCubes come in ¼-1/2 cup size, ½-1 cup size and 2-cup size so it makes it easy to freeze some smaller blocks for individual glasses of lemonade or larger blocks for making up a pitcher. You can also store it in any freezer safe container.
Once frozen, the muffin cup or larger portions can be popped out and stored in a labeled gallon size freezer bag. Don't forget to date and label your containers! (affiliate link for my favorite reusable labels!)
Did you know you can also freeze lemon zest (or any kind of citrus zest)? Yes, it's easy! Simply zest your lemon then transfer it to a freezer safe container or bag. I like to use the bags as it makes it easier to break off or scoop out just what I need for recipes.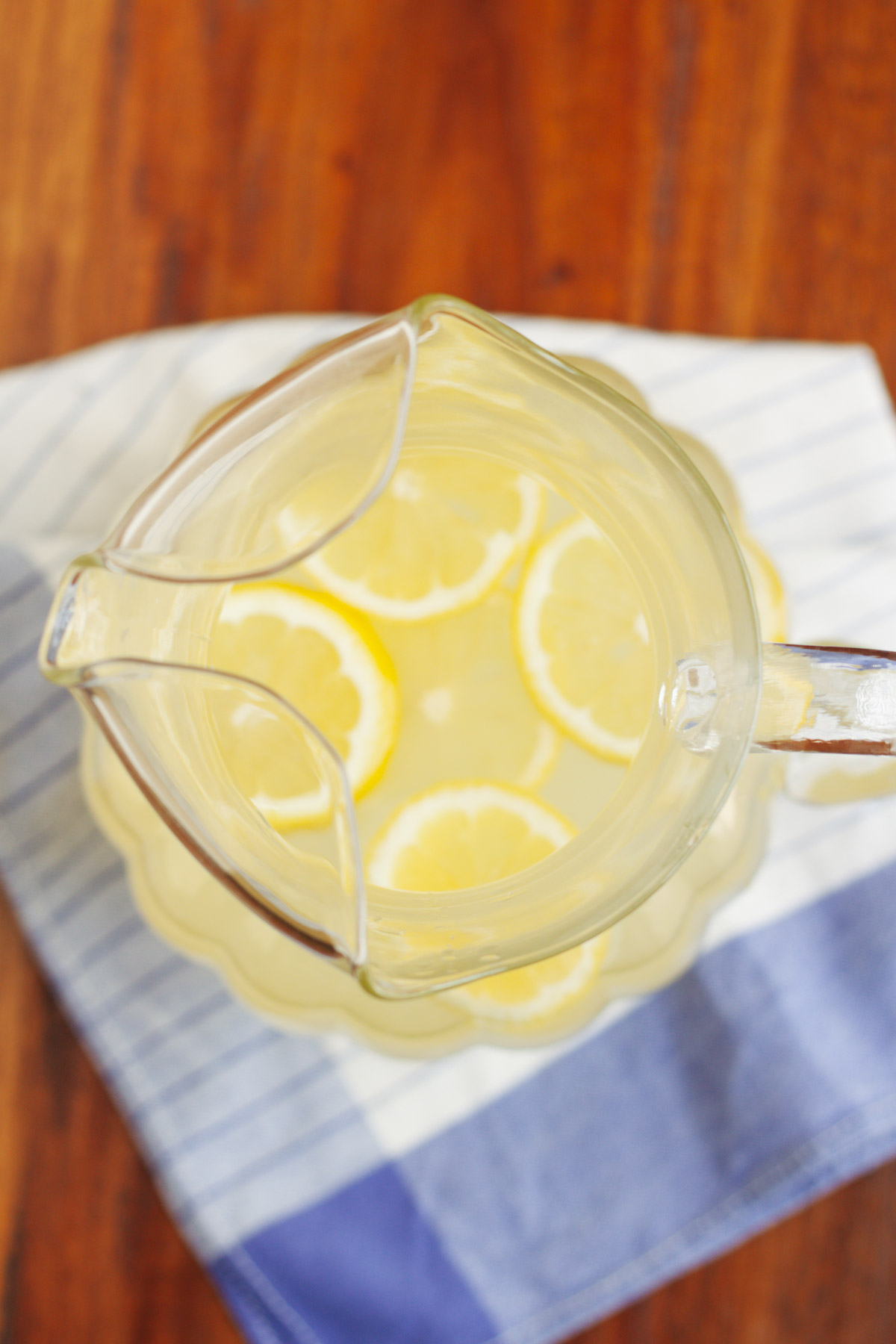 Looking for other lemon flavored recipes? Be sure to check out these recipes too!
Refreshing Watermelon Lemonade Slushie
Meyer Lemon Blueberry Muffins
Sticky Lemon Quick Bread
Soft Lemon Cookies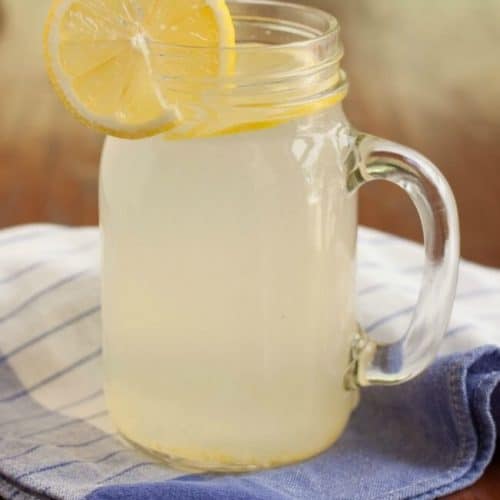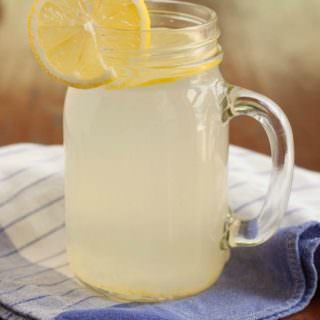 Homemade Lemonade Concentrate
Enjoy fresh lemonade year-round with my Homemade Lemonade Concentrate! Only four, all-natural ingredients and 15 minutes is all it takes. You'll never use the powdered mix or store-bought type again!
Rate this Recipe
Print Recipe
Pin Recipe
Ingredients
2

cups

water

3

cups

granulated sugar

2

cups

lemon juice

2

teaspoons

lemon zest
Instructions
In a large saucepan, add the water and sugar and whisk together to blend. Bring to a boil and cook until all the sugar is dissolve. Stir regularly so it does not burn.

Remove pan from heat and let it cool slightly.

Add lemon juice and lemon zest to the sugar syrup and stir to blend. Allow it to cool to room temperature.

Meanwhile, prepare a muffin tin. I like to use silicone cups placed on a baking sheet so that they are easy to pop out when frozen. If you don't have silicone muffin cups, you can use a regular tin. You will need to run it under warm water to pop them out more easily.

Pour Homemade Lemonade Concentrate in prepared muffin cups. Place pan on flat shelf in freezer. Freeze until solid (at least 2 hours). When frozen, pop out concentrate and store in a labeled ziptop bag.
To Prepare Homemade Lemonade Using Lemonade Concentrate
By the glass: add ¼ cup concentrate to 8-10 ounces of cold plain water

By the pitcher: add 1 cup concentrate to 32 ounces (4 cups) of cold plain water
Nutrition
Serving:
1
cup
|
Calories:
405
kcal
|
Carbohydrates:
106
g
|
Protein:
1
g
|
Fat:
1
g
|
Saturated Fat:
1
g
|
Sodium:
6
mg
|
Potassium:
84
mg
|
Fiber:
1
g
|
Sugar:
102
g
|
Vitamin C:
32
mg
|
Calcium:
7
mg
|
Iron:
1
mg
This post was originally published in July 2017 and updated in July 2020 with new photos and content.