This post is sponsored by The Quaker Oats Company, but all opinions are my own.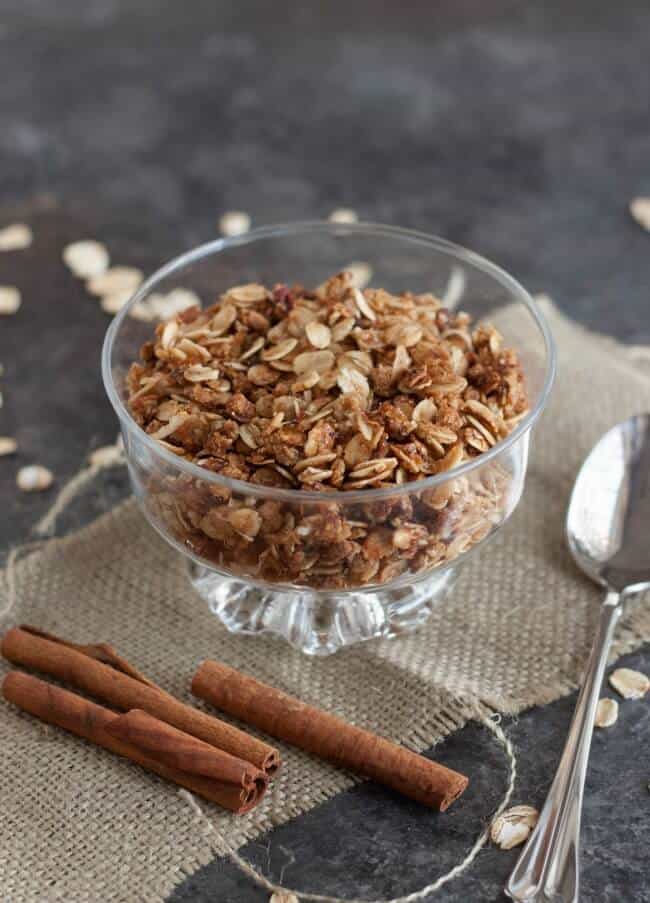 I've tried a lot of different store bought and homemade granola recipes and this Slow Cooker Homemade Honey Cinnamon Granola made with Quaker® Old Fashioned Oats is still my family's favorite. It has just the right amount of sweetness and cinnamon. I try to have some of this homemade granola on hand at all times. My son LOVES it and would eat it every day if he could.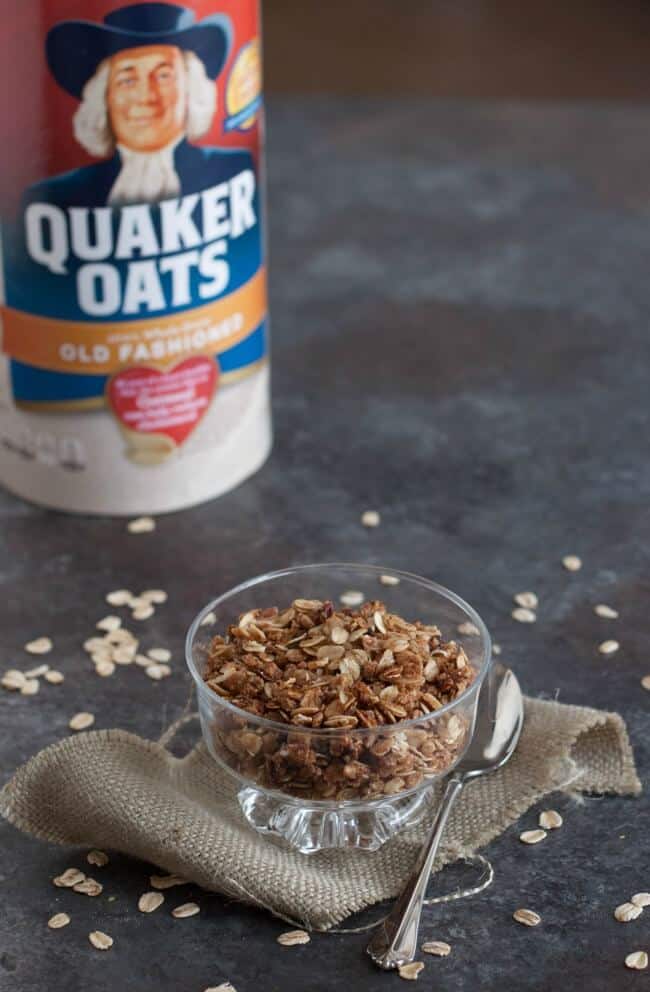 I first got the recipe for Slow Cooker Homemade Honey Cinnamon Granola from one of my son's friends' mom after she served it for them as a snack one time when he was at their house. It's delicious and oh so easy! Over the years I have tweaked the recipe to reduce the amount of sugar significantly. I have also modified the recipe so that it can be made in the slow cooker. I'm not sure why I haven't tried it before – I've mainly kept to soups and stews in the slow cooker but this granola will be done before you know if with very little hands on effort.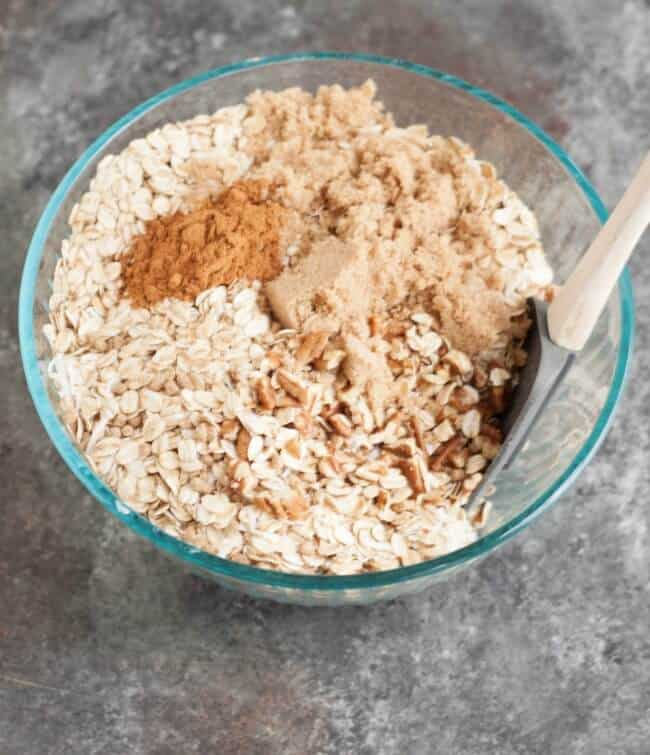 I like that this recipe is made with so many nutritious ingredients like Quaker Old Fashioned Oats, wheat germ, flax seed, and almonds. By making my own granola I know just what's in each batch and feel good serving it to my family because of that.
Did you also know 2017 marked the 140th anniversary of The Quaker Oats Company? An American brand that is the loved and trusted leader in oats, it delivers nutrition with the highest quality and most delicious oats to more people in a variety of ways – more than any other brand.
And here's an extra bonus! Also, make sure to enter the I Heart Quaker Oats giveaway for a chance to win a $500 Prize Package, including a KitchenAid Mixer!!! No purchase necessary. Ends 2/28/18. See Terms & Conditions below in Rafflecopter for details.
a Rafflecopter giveaway

My slow cooker homemade honey cinnamon granola makes a large batch. I store it in an airtight container and we enjoy it as a snack, in a bowl with milk and dried fruit, or layered in a parfait glass with yogurt and cut up fresh fruit. Or when the holidays come around, it makes a great homemade food gift too!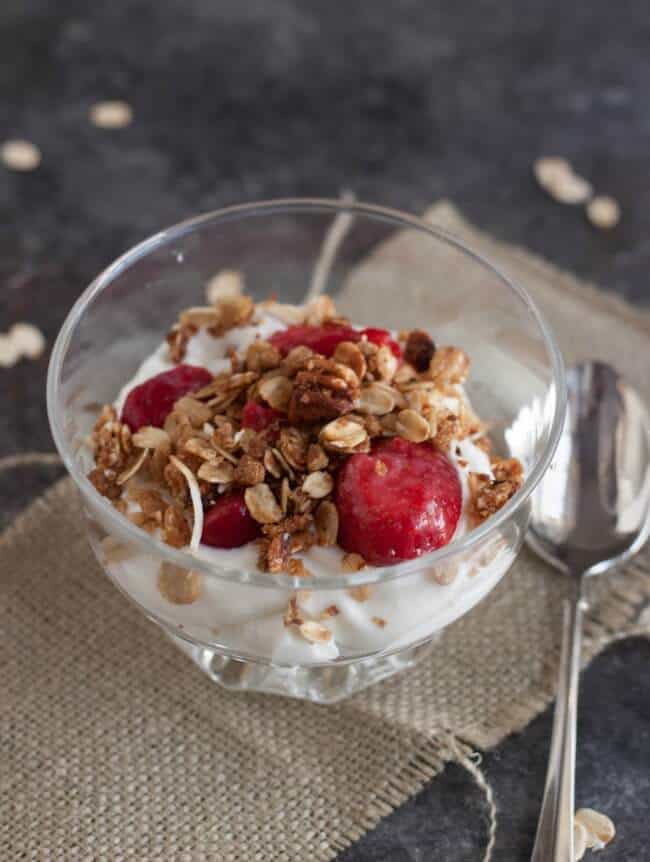 I hope you'll give my Slow Cooker Homemade Honey Cinnamon Granola a try – enjoy!
[simple-recipe]