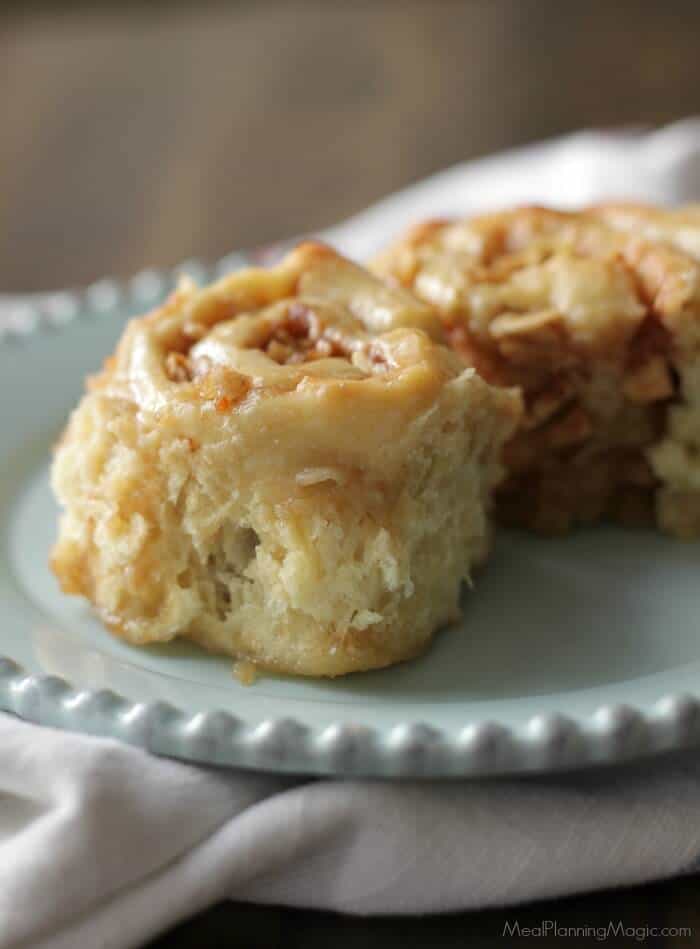 When fellow food blogger, Kathy Strahs, contacted me last summer asking me to be a recipe tester for the latest book she was working on, I gladly replied yes! As you may remember, I tested, reviewed and thoroughly enjoy her other book, The Ultimate Panini, so I knew just about anything she threw my way would be a winner. Boy, was I right. The recipes I tested were real hits in my family and allowed me to stretch my culinary muscle–even on a weeknight!
Perfect for smaller families (because most dishes make 4-6 servings) The 8 x 8 Cookbook is great if you don't normally like a lot of leftovers but has so much variety you'll feel like a gourmet cook in your own kitchen. Now, don't let the word "gourmet" scare you away because the recipes are made with easy to find ingredients. But it's the delicious combination of those ingredients that Kathy features in her recipes that make them the real winners.
There are several sections in the book that offer a little something for everyone. From Weeknight Wonders to Sunday Suppers, On the Side and Breezy Brunch, you'll have your whole menu covered in this book. Did I forget to mention the Sweet Treats section? Oh, yes, there's a desserts section too! I can't wait to try the Cinnamon Tres Leches cake first! Sprinkled throughout the book are sections with helpful tips like the best recipes from the book that you can make ahead for the freezer or tips within the recipe for making preparation easier. But what I really love are the little stories about each recipe and how they came about. Just a few sentences is all it takes for you to feel the mood of the meal.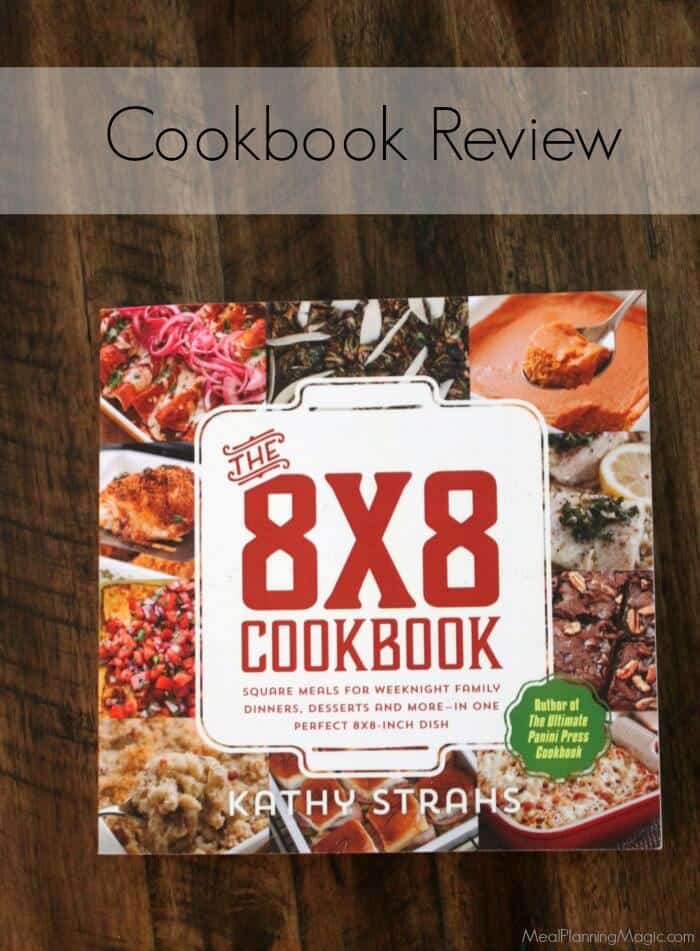 The recipes I tested the Pan Roasted Pork Chops with Apples and Couscous and Sausage and Spinach Stuffed Shells and then the Overnight Apple Cinnamon Rolls. They were ALL hits. I'm not going to lie, I wasn't sure how the couscous would go over with my family but they loved it and we were fighting over the little bit that was leftover at the end. The Sausage and Spinach Stuffed Shells were so easy and also a hit with my family. But the real winner of the recipes I tested were the Overnight Apple Cinnamon Rolls. Now, they do take a little bit of time on the front end with the preparation and mainly waiting for the dough to rise, but the payoff for delicious apple cinnamon rolls the next morning is totally worth it! I'm sharing that recipe with you here and I hope you'll give it a try! Next up on my list of recipes to try from the book include the Carrot Custard and Italian Herb Baked Meatballs. I hope you'll check the book out too!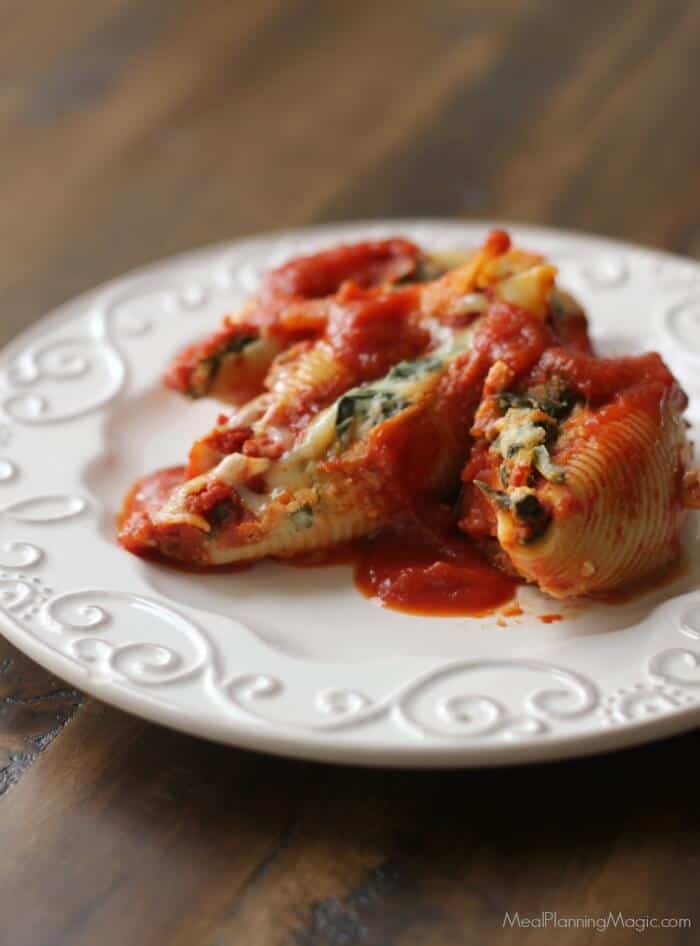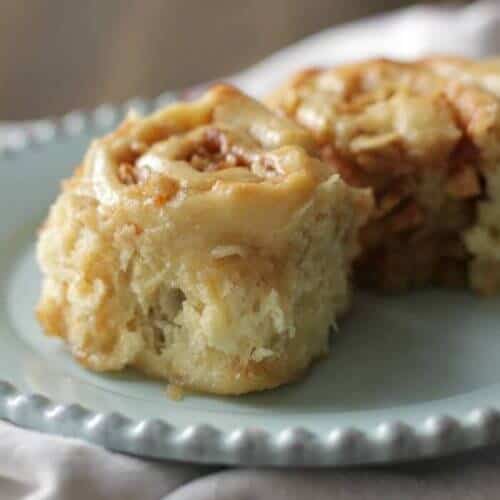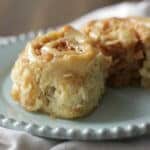 Overnight Apple Cinnamon Rolls
Total Time:
8
hours
45
minutes
Delicious and simple Overnight Apple Cinnamon Rolls are a featured recipe from The 8 x 8 Cookbook. Perfect for company or anytime!
Print Recipe
Ingredients
For Dough
2

cups

all-purpose flour

divided

1.125

teaspoon

instant rapid rise yeast

1/2

teaspoon

salt

1/2

cup

whole milk

2

tablespoons

apple cider

2

tablespoons

unsalted butter

2

tablespoons

sugar

1

large

egg

beaten
Filling
2

tablespoons

unsalted butter

melted

3

tablespoons

brown sugar

firmly packed

2

tablespoons

sugar

1

teaspoon

ground cinnamon

3/4

cup

apple

finely chopped, about 1 medium

1/4

cup

walnuts

finely chopped
Glaze
1/4

cup

apple cider

1/4

teaspoons

ground cinnamon

1

pinch

salt

1

tablespoon

unsalted butter

1/4

cup

confectioners sugar
Instructions
Line an 8x8­inch glass or ceramic baking dish or metal baking pan with parchment (see the tutorial on page 000).

In a small bowl, whisk together 1 cup of the flour, yeast, and salt. Set aside.

In a large microwave-­safe bowl, heat the milk, cider, and butter on high for 60 to 90 seconds, until the butter is melted. Allow the mixture to cool to 120°​F.* Mix in the sugar and egg. Mix in the flour mixture, then add enough of the remaining flour so it's easy to handle (e.g., not too sticky). Depending on the humidity in the room, you may or may not need all of the remaining flour.

Transfer the dough to a lightly floured surface and knead it for about 5 minutes. A good way to tell if you're done kneading is to poke your finger into the dough—if the indentation pops right back out it's ready. Let the dough rest for 10 minutes.

On a lightly floured surface, roll out the dough into a 9x9­inch square. Brush the butter for the filling all over the surface of the dough. In a small bowl, combine the sugars and cinnamon; sprinkle them over the butter. Scatter the apples and walnuts on top. Carefully and tightly roll up the dough. Slice the dough into 9 equal pieces (about 1­inch wide each), and arrange them, cut side down, in the prepared dish or pan. Leave space between each roll—they will rise and expand. Cover the dish or pan with plastic wrap and set in the refrigerator overnight, or for at least 8 hours.

Uncover the dish or pan and set it out at room temperature an hour before you're ready to bake

the rolls.

Heat the oven to 350°​F for glass or ceramic dishes or 375°​F for metal pans.

Bake until the rolls are lightly browned and a thermometer inserted in the center reads 190°​F, about 25 minutes. If the rolls begin browning too fast, you can cover them lightly with foil.

To make the glaze, bring the cider, cinnamon, and salt to a boil in a small saucepan over medium heat. Lower the heat and simmer until the cider is reduced to 2 tablespoons, 4 to 5 minutes. Remove the saucepan from the heat and stir in the butter and confectioners sugar. Drizzle the glaze over the rolls right before serving.

*Yes, you need to use a thermometer for this—if the liquids are too hot they may kill the yeast.
Nutrition
Serving:
1
roll
|
Calories:
256
kcal
|
Carbohydrates:
37
g
|
Protein:
4
g
|
Fat:
9
g
|
Saturated Fat:
4
g
|
Cholesterol:
41
mg
|
Sodium:
151
mg
|
Potassium:
99
mg
|
Fiber:
1
g
|
Sugar:
15
g
|
Vitamin A:
255
IU
|
Vitamin C:
0.5
mg
|
Calcium:
32
mg
|
Iron:
1.5
mg
Overnight Apple Cinnamon Rolls Recipe from The 8×8 Cookbook: Square Meals for Weeknight Family Dinners, Desserts and More—In One Perfect 8×8 Inch Dish, by Kathy Strahs. Reprinted with permission.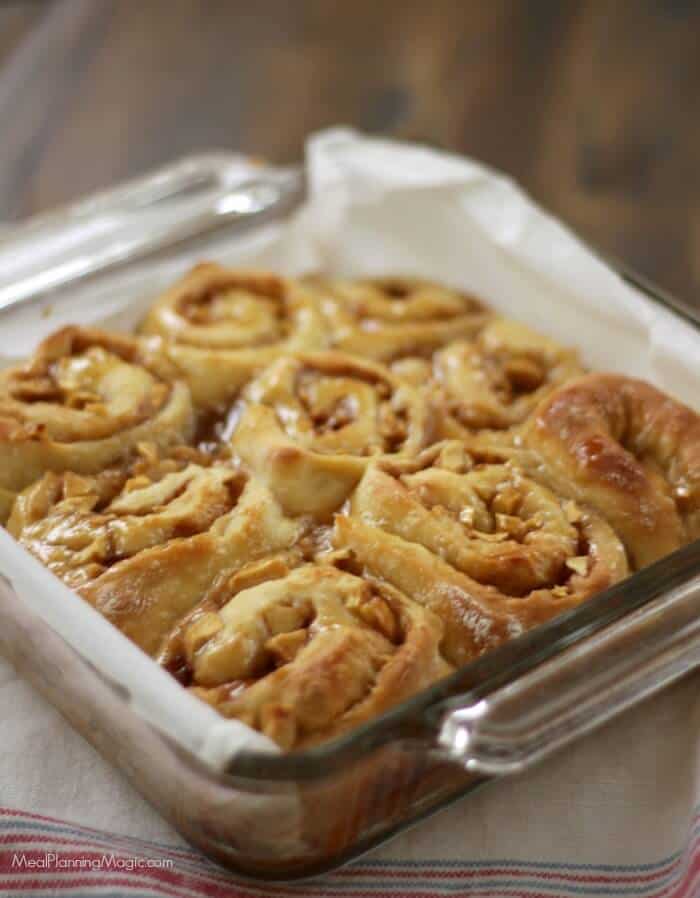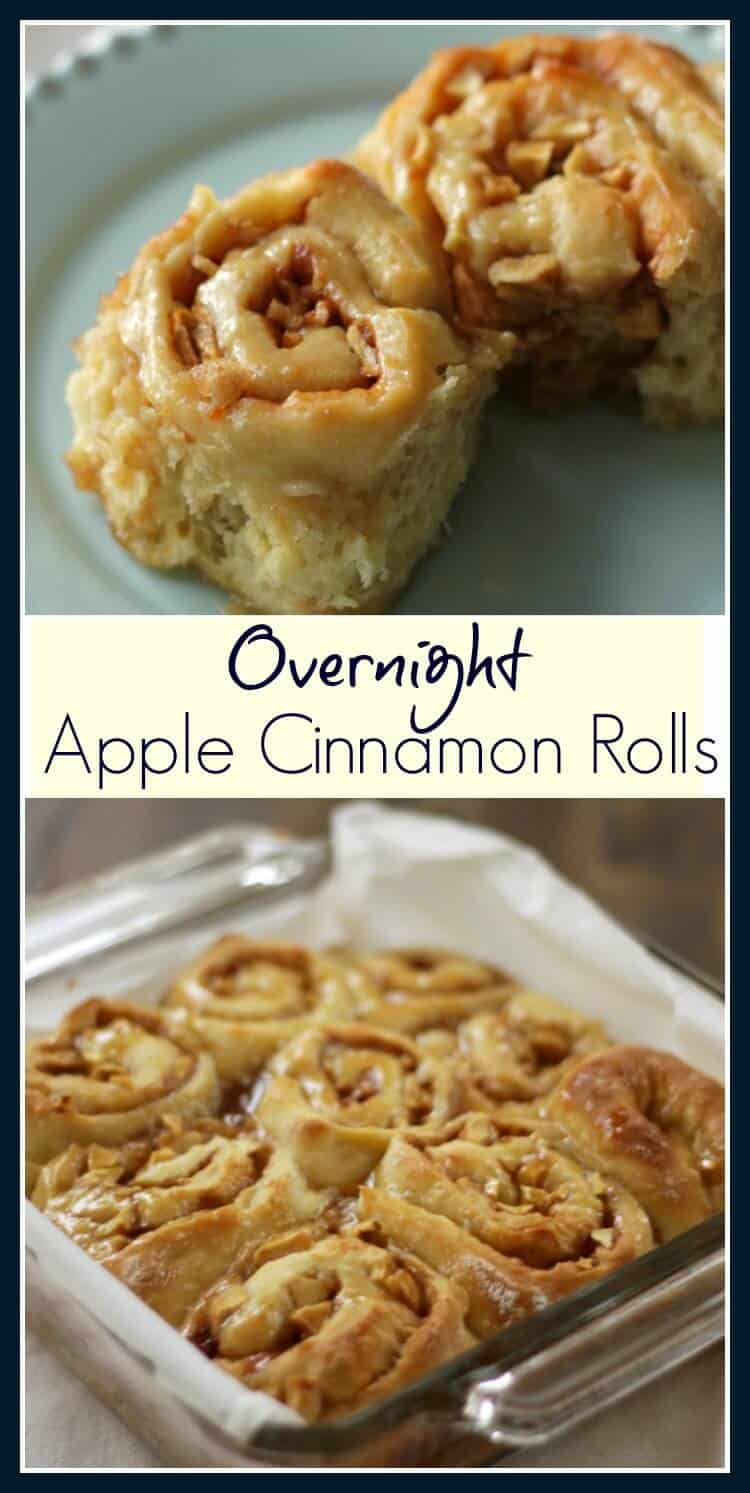 Disclaimer: I received a copy of the book as a thank you for my recipe testing but no further compensation. I am an Amazon Associate and this post contains affiliate links which means that if you choose to purchase the book mentioned through the link provided, I will receive a small percentage of the sale as a thank you for the referral but at no extra charge to you! All opinions are my own. Thank you for your support!