This post may contain affiliate links. Please read my disclosure policy.
I've gathered up my Top 10 Recipe Posts of 2020 for you! With a variety of recipe types, there's surely something for everyone for any occasion.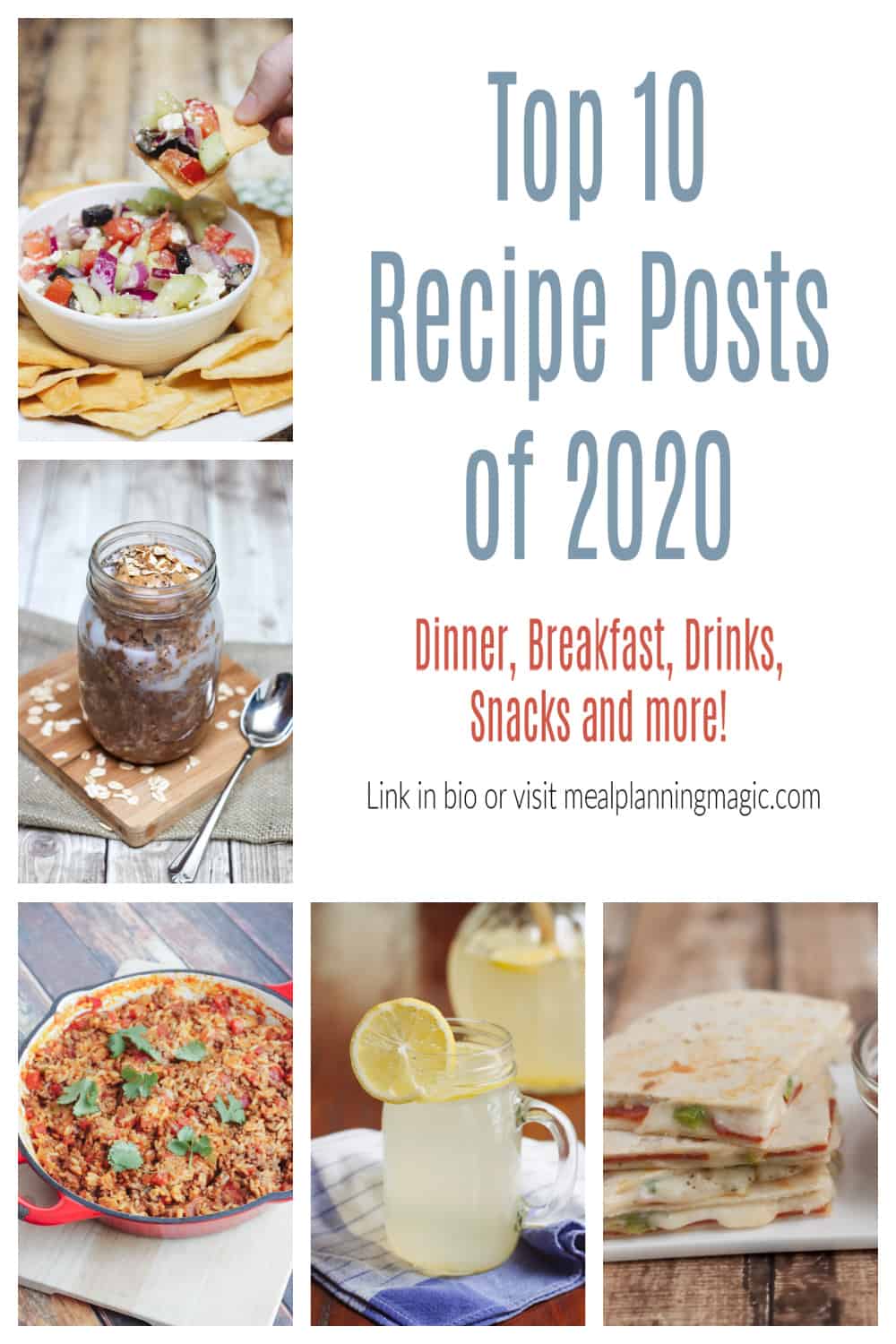 2020 sure has been a year to remember in so many ways! This year on my blog, I have been updating lots of older posts for you to rediscover. I've been updating photos, adding more helpful content and videos for most of them and I have a whole lot more to come in 2021. I've spent this year learning more about photography and other things to help make my content more helpful.
At the end of the year, it's always fun for me to look back and see what has been the most popular with my readers so I've compiled this list of my Top 10 Recipe Posts of 2020. You may remember some of these but you may have forgotten a few so here they are to enjoy again—either way!
I use a variety of analytics reports to develop my list including what is most popular on social media too. I hope you enjoy this Top 10 Recipe Posts round up! I'd love to know which ones were your favorite so be sure to leave a comment below to add one (or more) to the list.
Be sure to check out my Amazon Shop to discover the many items I use in my own kitchen. Meal Planning Magic is a participant in the Amazon Services LLC Associates Program, an affiliate advertising program designed to provide a means for sites to earn advertising fees by advertising and linking to Amazon.com. Ordering products mentioned here are at no extra cost to you. Thank you for your support.