This post may contain affiliate links. Please read my disclosure policy.
Whether on your own or with a group, these 10 Vacation Meal Planning Tips will help save time and money plus take away extra stress!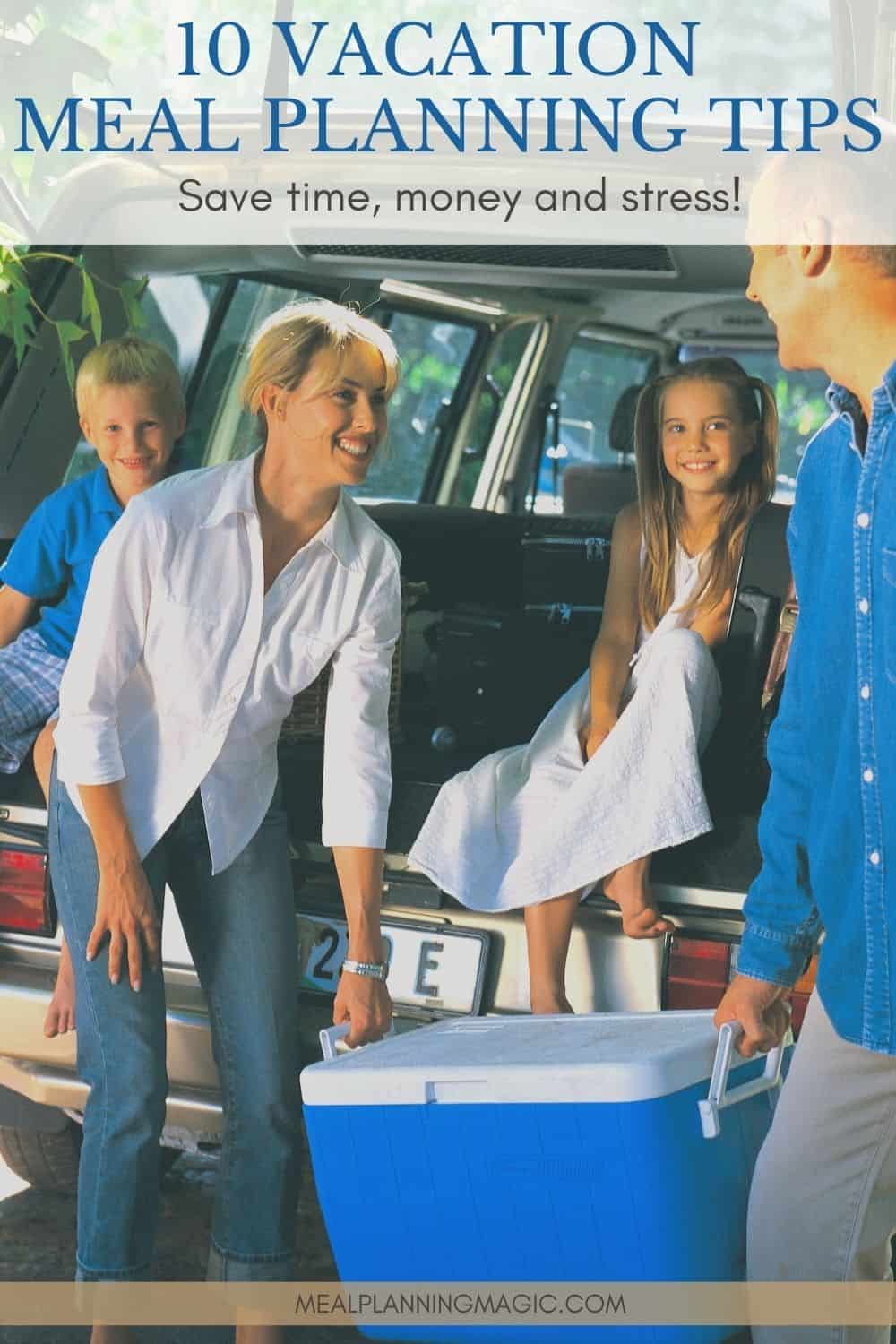 My idea of a vacation means a vacation where someone else is doing the cooking! But since money doesn't grow on trees (at least for us it doesn't!) and going out to eat is not always an option, having a meal plan ready not only saves money but will save you time and extra stress trying to answer the "what is there to eat?" question.
Whether you're vacationing with friends or family or just on your own with your immediate family, vacation meal planning doesn't need to be complicated. Just a few tips will help everything go a bit more smoothly and hopefully help you save some money to spend on the fun things that help make memories. Here, I'm sharing some of my favorite tips I've learned over the years both traveling and meal planning.
Meal Planning Ideas for Single Families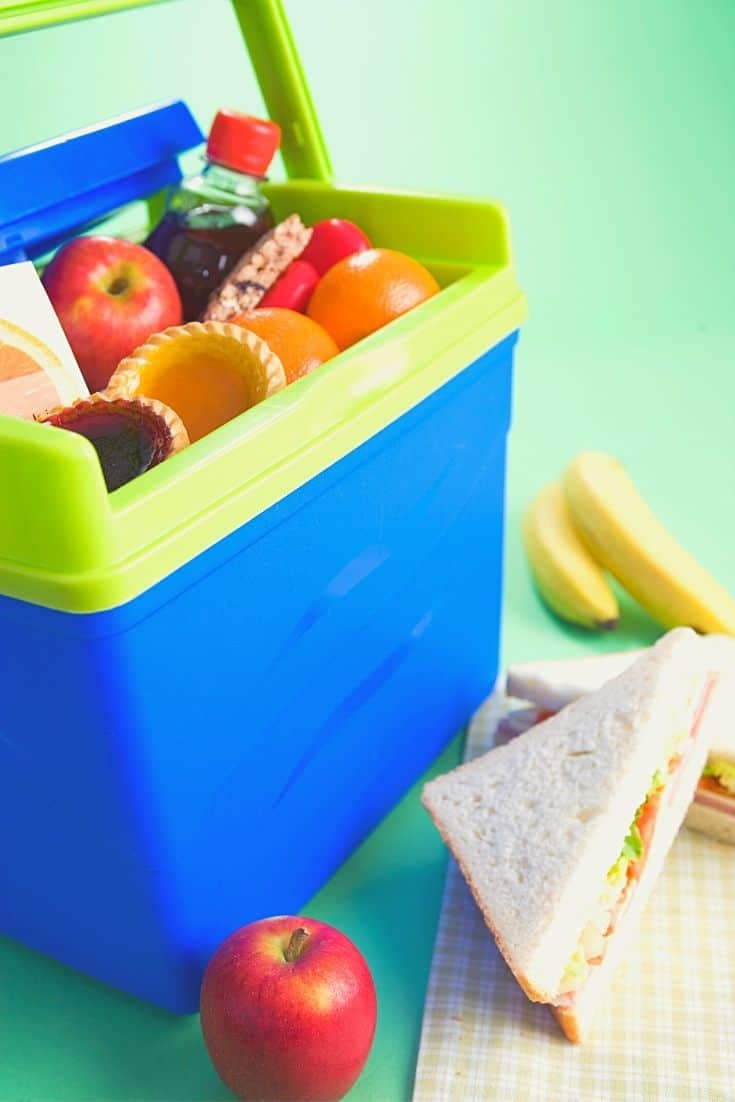 Consider packing a cooler with snacks and drinks from home. If you're traveling by car, this will not only help you eat healthier but help you save money too! Don't forget to bring plenty of water.
If you're traveling by plane or other public transportation, pack small snacks that will help you get through the long security lines and to the gate. Sure, there are lots of food vendors selling things but they can be overpriced and may not always have the healthiest choices. We always bring an EMPTY water bottle with us too in our travel backpacks to fill up once we've passed security. It's amazing how thirsty we can get just waiting to board the airplane or once we're on it.
Some of our favorite travel friendly snacks include my Chocolate Cherry Trail Mix and No Bake Peanut Butter Oatmeal Balls.
Think about bringing frozen meals to heat up and serve after a long day of sightseeing or other activity. If your lodging a vacation home, condo or even hotel, many have at minimum a microwave and others have ovens and other appliances. My Homemade Crockpot Spaghetti Sauce or Easy Turkey Meatball Recipe with Ginger Peach Sauce.
Try to find out ahead of time what kitchen equipment is provided and what you might want to bring. If you can't live without your morning coffee with toast, you'll want to make sure there's a coffee maker and toaster—or bring your own! If you're not staying in a rental home or condo, remember, many hotels now have in-room coffee makers with complimentary coffee and tea and many offer free breakfast too!
Search for local restaurants in the city of your destination and plan for healthy choices. Do you like a particular restaurant in your own hometown? Hop online to see if they have a location in your vacation town. Or do a little online research ahead of time, either by searching the Chamber of Commerce websites or visiting a travel bulletin board to ask for advice.
Or best of all, ask friends or family that have visited your destination town and ask for advice. When you do a little planning up front you can find restaurants that are better for you than fast food and that offer local flavor—it will just add to your vacation experience!
Planning For Groups
Have a group meeting up front to determine general food preferences (even if your "meeting" is done via email). There's no need to go crazy trying to accommodate everyone, but if the majority of the group doesn't like something (say beans), then there's no need basing a whole meal around that.
Assign one meal per family or assign a whole day of cooking. When we get together with my husband's family for several days over the holidays, we find it's easier for one family to take one whole day of cooking…that means breakfast, lunch and dinner plus clean up. It worked out well because we knew we were "on duty" that day and there were no mixed signals about who was responsible for what.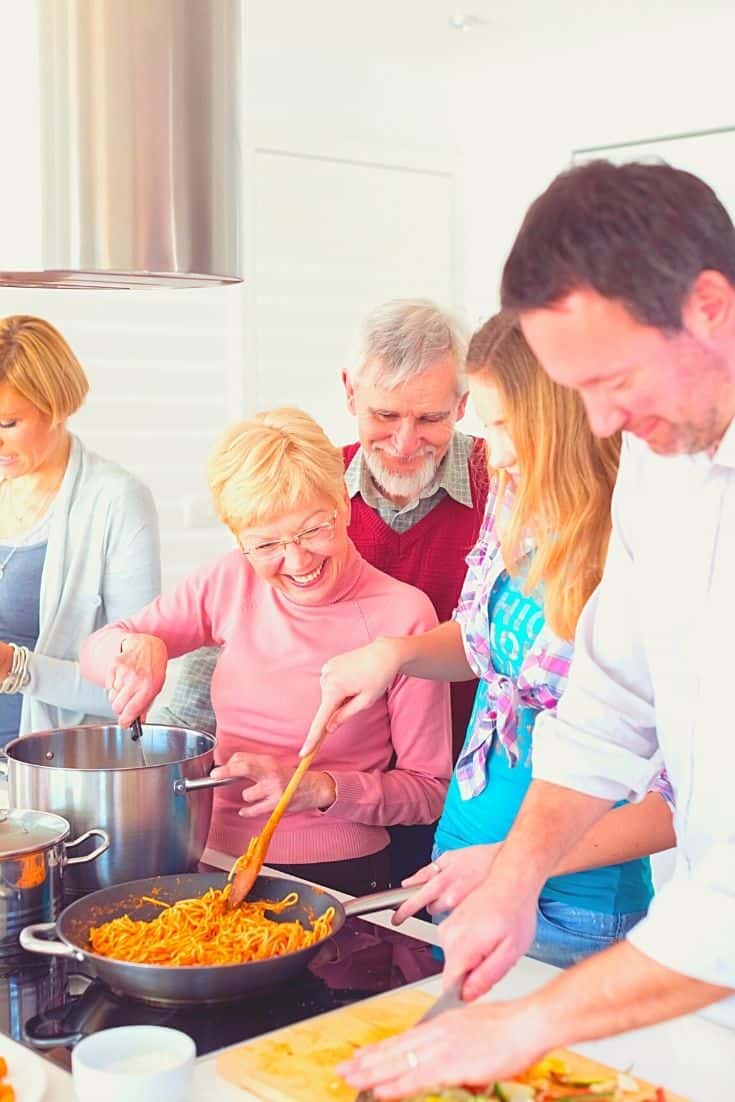 Decide together if you'll have a "out-to-eat" day where everyone gets a break. We usually like to plan these for the days that we're gone all day and no one will feel like cooking or cleaning at the end of a full day of fun!
Make a plan for clean up. Be clear from the start that whoever cooks does the cleaning. Or give that job to someone else. But just make sure everyone is on the same page so that there are no bad feelings when dishes aren't done.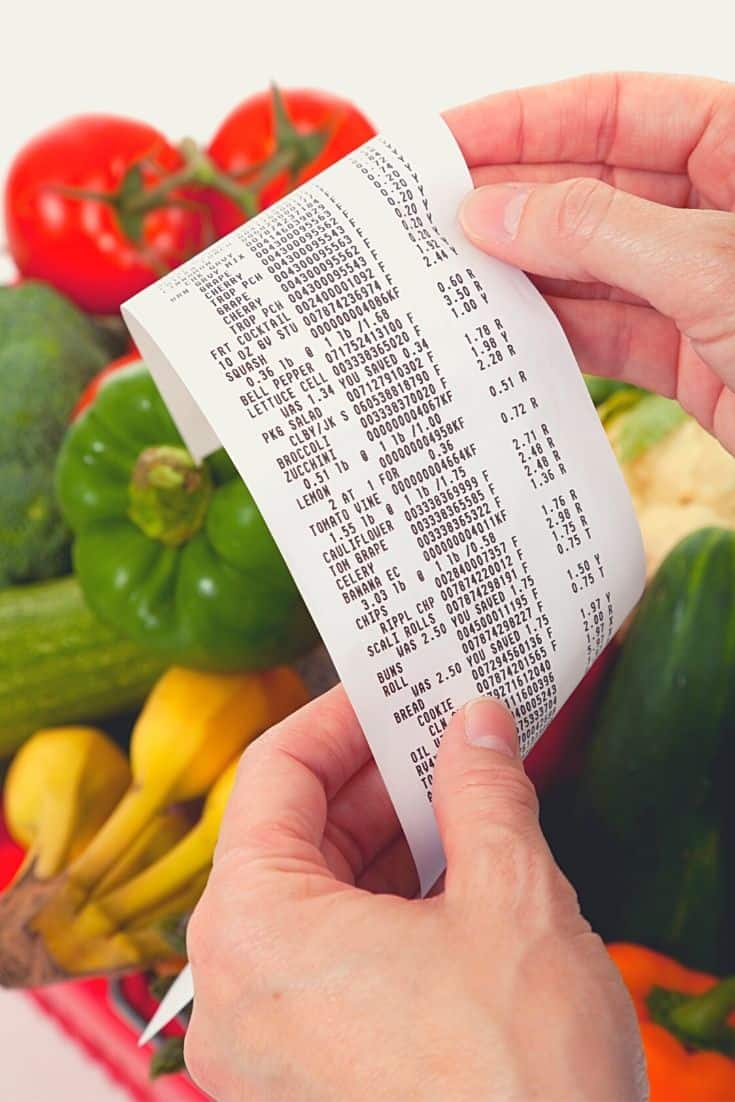 Decide up front if you will share all food expenses or if each family will purchase or bring their own food. It usually makes sense to share some food like condiments, but if you're really craving your favorite ice cream, consider purchasing that on your own. Or make one family in charge of snacks, the other in charge of fruit, etc. for community sharing.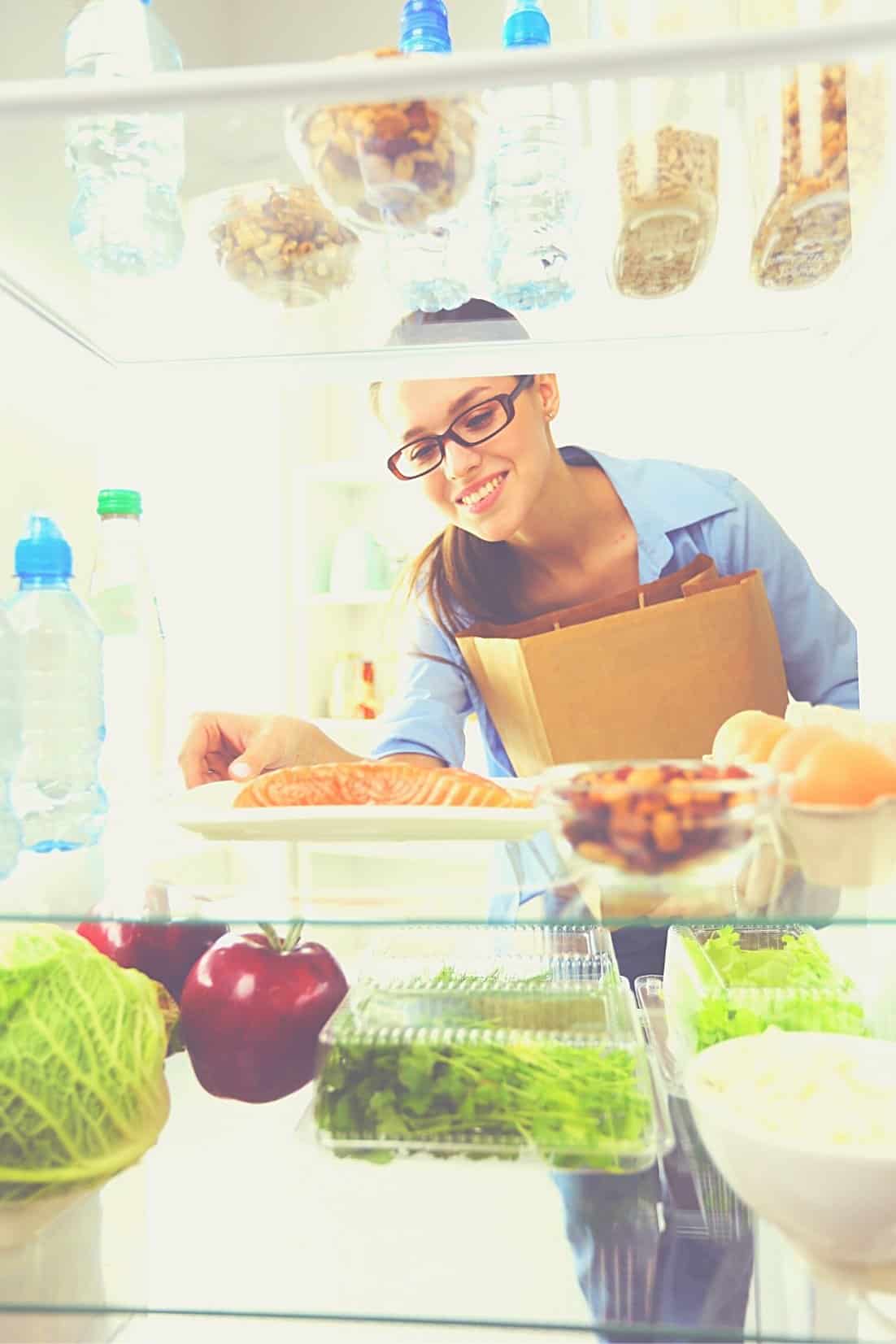 Give each family a different shelf in the refrigerator or freezer (if that's easy to do). Label them if you want with a sticky note. Of course, you may want to keep in mind the relationship you have with the other families and decide if this is a good idea or not.
Get a copy of the store layout for the grocery store you shop at when you arrive. If you vacation at the same place every year, like my family does, make a master list of "first shopping trip necessities" and keep it in a place where you can find it each year (maybe type it up on the computer and print it out before you leave each year). This can save you a lot of time, and you'll be on your way to fun a whole lot faster!
I hope these vacation meal planning ideas help you get your vacation started off in the right direction. If you have any other tips or ideas to share, please leave them in the comments. I'd love to hear them!
This post was originally shared in June 2015 but has been updated in May 2021 with new photos and content.