This post may contain affiliate links. Please read my disclosure policy.
Minty surprise cookies are chewy, soft butter cookies with chocolate mints hidden inside.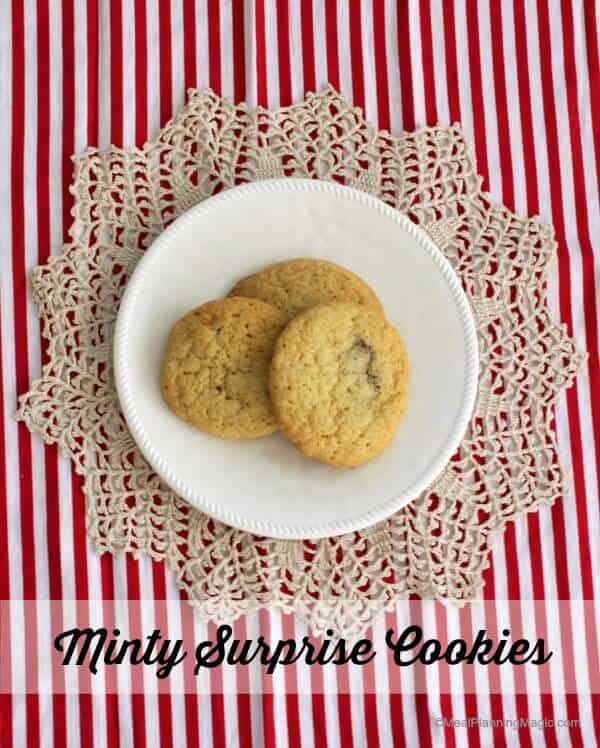 Weekend before last we were at my parents' house and took a look in my mom's recipe file. I was looking for some old favorites but also for some new inspiration! I came across these Minty Surprise Cookies and they looked so yummy I wanted to try them out!
The original recipe calls for mints that are no longer made, so I used Andes mints and a bit of trial and error to find the right amount of mint to use. I first tried it with a whole mint, then two half mints together. But the one half mint is just right and gives a yummy taste of mint without making the cookie spread too much with too much melty chocolate.
Be sure your dough is COLD because otherwise, the cookies will spread too much in the oven.
These cookies may look relatively plain, but they deliver on flavor which is why they are called Minty Surprise Cookies!
They will make a great addition to your holiday table spread. I hope you give them a try!
Minty Surprise Cookies
Ingredients
1 cup butter, softened
1 cup sugar
½ C brown sugar
3 cup all-purpose flour
1 teaspoon baking soda
½ teaspoon salt
2 eggs
2 T water
1 teaspoon vanilla
24 Andes mints
Instructions
Preheat oven to 375 degrees F
Cream butter and sugars until smooth.
Add eggs, one at a time then water and vanilla.
Add flour, baking soda and salt. Mix until just blended.
Refrigerate dough at least 2 hours
Meanwhile, cut mints in half
Enclose each mint half in about 1 T chilled dough.
Place on greased baking sheet 2 inches apart.
Bake at 375 for 10-12 minutes.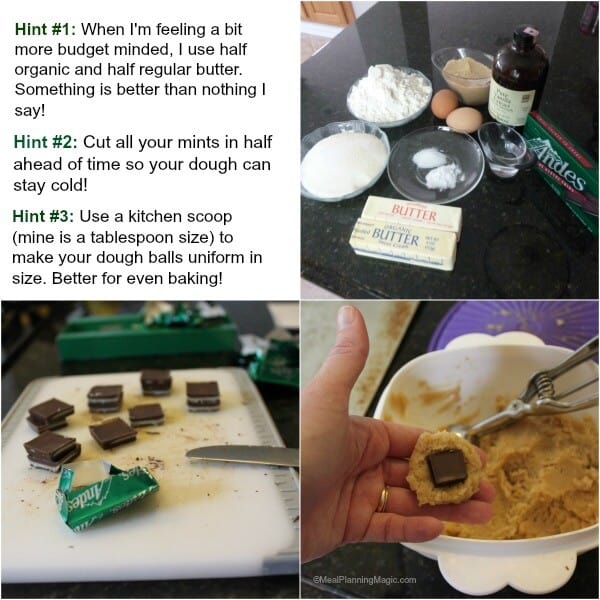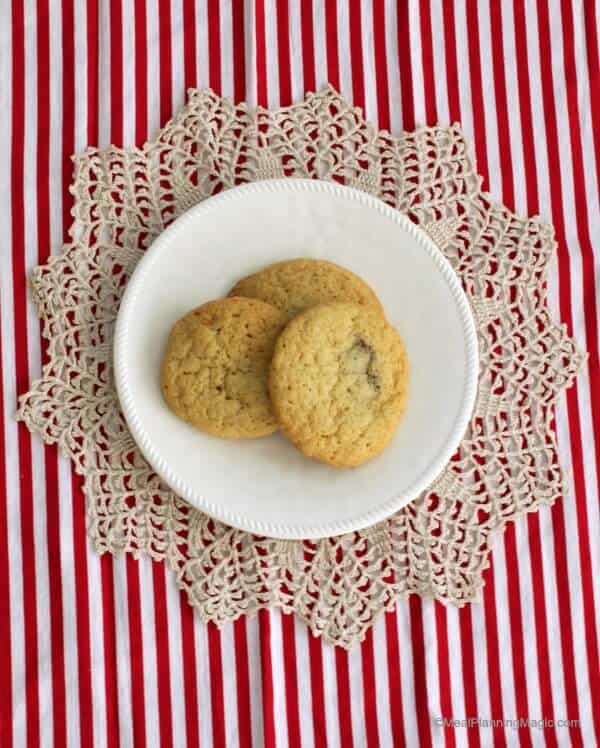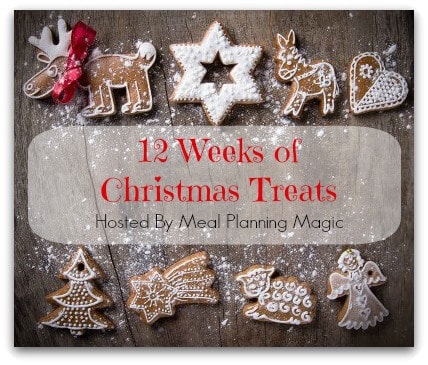 For more minty inspiration, check out my post from a couple of weeks ago with a great roundup of peppermint treats by clicking here. Also, check out my Peppermint Palooza board on Pinterest for even more inspiration. I just love peppermint! (can you tell?)
You can find out all about the 12 Weeks of Christmas Treats by clicking here for more information and details about joining in.