This post may contain affiliate links. Please read my disclosure policy.
This pumpkin mousse dessert has layers of fluffy pumpkin mousse and crisp gingersnap cookies. An easy no bake dessert recipe for desserts miniature in size, but huge in fall flavor!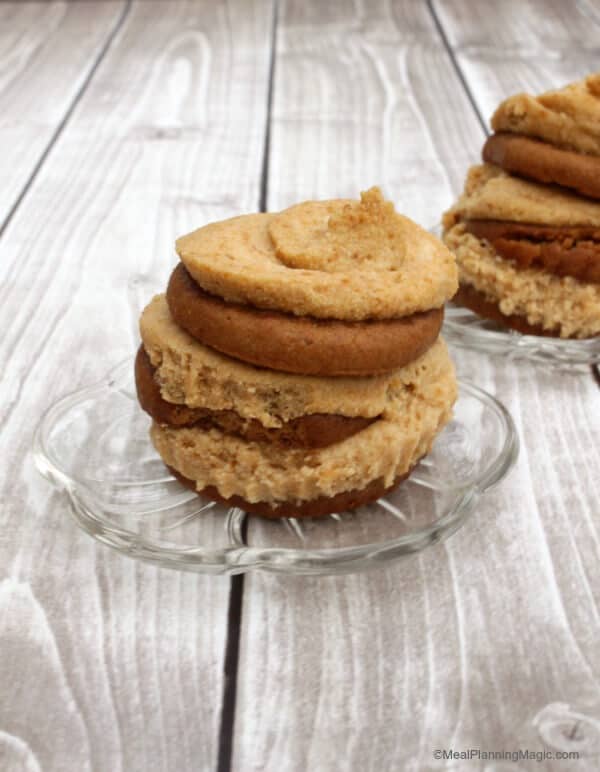 If you've followed me awhile, it's no secret that I love pumpkin! I've even got a whole Pinterest board dedicated to it (check out my Pumpkin-palooza board on Pinterest for some inspiration).
So this week's recipe for the 12 Weeks of Christmas Treats features pumpkin flavors. Inspired by a similar recipe that I found in a regional magazine that originally featured summer berries.
I adapted the recipe to include pumpkin and came up with this Mini Layered Gingery Pumpkin Mousse dessert.
The best part about this pumpkin mousse dessert is that it looks fancy, but it's really quite easy to prepare. I served it recently at a family gathering and it was a hit! Another bonus is that you can (and should) make it ahead which is always a huge plus in my book.
I hope you'll give it a try!
Mini Layered Gingery Pumpkin Mousse Dessert
1 cup canned pumpkin
¼ cup packed brown sugar
½ tsp cinnamon
2 cups heavy whipping cream
1 package (4.9 oz) gingersnap cookies

In small saucepan, blend pumpkin, sugar and cinnamon together and heat until warmed through and sugar is melted and incorporated into mixture. Remove from heat and cool slightly.

In large bowl, use a mixer to whip the cream into soft peaks, about 3-4 minutes.

Fold pumpkin mixture into whipped cream until fully blended.

I like to use silicone muffin cups but if you don't have those, place a layer of plastic wrap over muffin pan, using enough wrap so that you can push it down into each cup.

Place one cookie in bottom of each cup. Top with about one tablespoon of pumpkin mixture. Repeat. You will have three layers of cookies and 3 layers of pumpkin mousse mixture, ending with pumpkin mixture.

Cover with another layer of plastic wrap and place pan in refrigerator and refrigerate overnight.

Remove top layer of plastic wrap and carefully flip out mini desserts onto serving platter. Remove bottom layer of wrap or silicone cups. Serve immediately.

Just a few ingredients is all it takes to make this festive ginger pumpkin mousse dessert.

Use a large cup to hold up your piping bag or just spoon the mixture in with a table spoon. So easy, yet so fancy looking!