This post may contain affiliate links. Please read my disclosure policy.
Save time and money and make the most of your leftovers with these 7 Meal Planning Tips to Use Up Leftovers.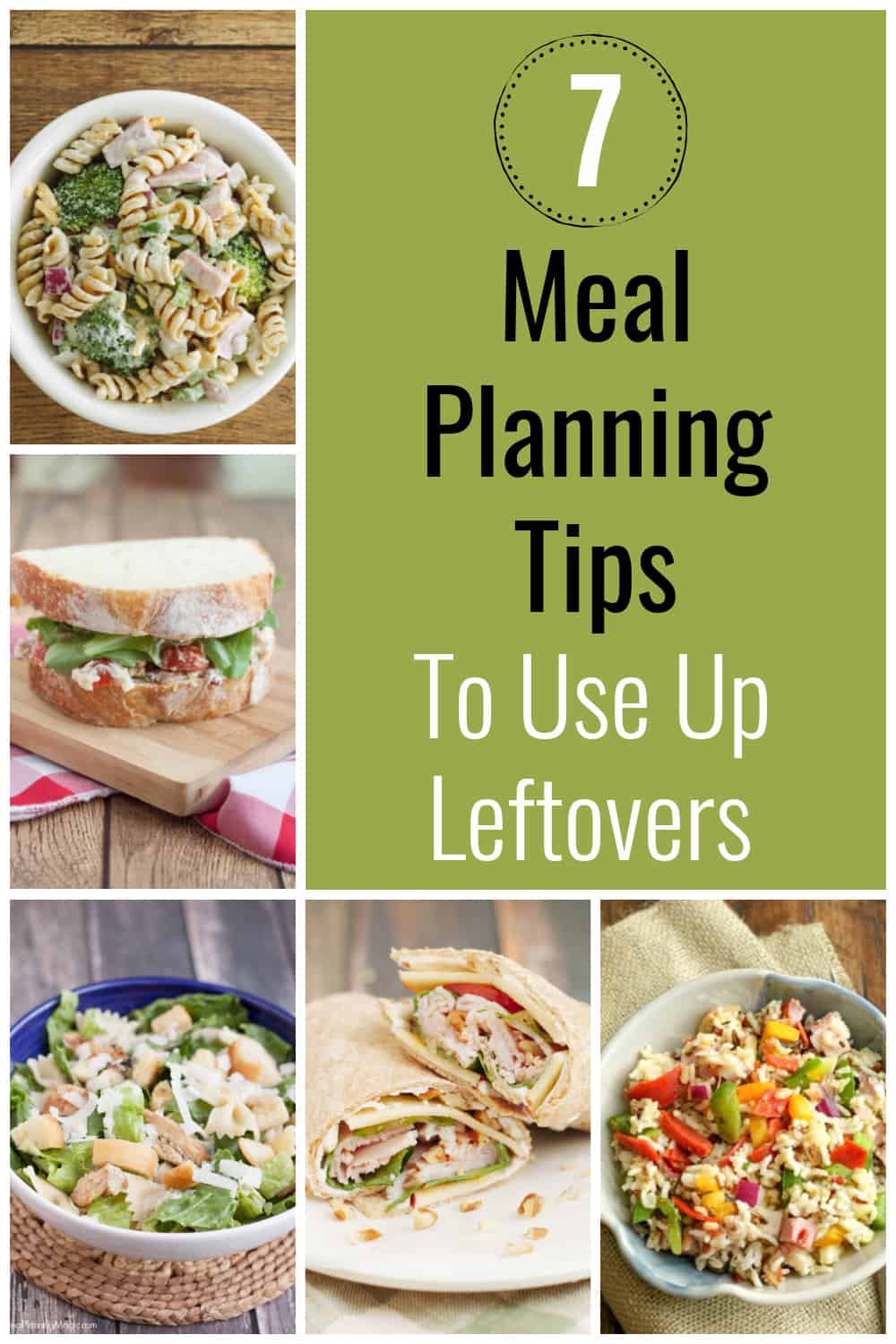 I've partnered with Healthy Family Project on this post but all opinions are my own.
If you're like me, you likely have leftovers in your fridge. Whether that's leftovers from last night's dinner or maybe leftover ingredients like half an onion, half a bunch of celery or part of a rotisserie chicken. Or maybe it's some plain yogurt that you used part of for a recipe last week. Having a plan in mind can help you use up those leftovers.
Now don't get me wrong, I do love a good leftover night when it comes to reheating leftover dinner, but by using up those little morsels in other ways, I not only save money by using up leftovers before they spoil, but I also save time by not having to make an extra trip to the grocery store.
With a little creativity and some meal planning, you can make the most of your leftovers and reinvent them into all new meals! Here are a meal planning tips to get you started and use up leftovers:
Start by gathering together or making a list (or both) what is in the fridge or pantry (like bread or tortillas). Then, take two or three ingredients that relate to each other and see how you can use them together. I'm sharing a few ideas here to help you get started!
How To Reinvent Leftovers Into Something New!
Leftover rotisserie chicken = soups, salad, sandwiches! I love the versatility of a rotisserie chicken. When it's warm from the store, we'll slice it and serve it with tasty sides like Parmesan Brown and Wild Rice Pilaf and Roasted Brussels Sprouts. I will often shred up the leftover chicken to use in recipes like Caesar Chicken Pasta Salad or BLT Chicken Salad Sandwiches. The leftover carcass can be used to make Homemade Chicken Noodle Soup. It's really a great value for all that it can provide!
2. Leftover fruits & veggies = simple sandwiches: It's easy to include vegetables in sandwiches. Just chop or slice them up to layer in with other delicious ingredients. Some of our favorites include BLT Egg Salad Sandwich,
3. Leftover veggies = "Mixed Bag Salad": Take 2+ veggies, mix in some leftover meat, and leafy greens (lettuce, kale, spinach, etc.) and add your favorite salad dressing. Better still: Make a "salad bar" for the family and let them get creative! We also like to use nuts and seeds as toppings for our salads for a healthy crunch. Want to make it a little more formal? Be sure to check out this recipe using greens, onions, apples and pecans.
4. "Mixed Bag Salad" Wraps or Bowl: Take #3 and put it in a leftover tortilla, wrap or between two slices of bread. We also like these Apple Honey Pecan Turkey Wraps, Chicken Caesar Salad Wraps or Vegetarian Burrito Bowl (see blow for details on how to download this FREE recipe from Healthy Family Project).
5. Leftover veggies + eggs = Breakfast Easy Button: Toss leftover veg into soft scrambled eggs, or omelet. Or layer them in between two thin slices of bread to make an easy breakfast sandwich like the Quick & Easy Egg Bacon Avocado Breakfast Sandwich or Meal Prep Breakfast Scramble (this is another recipe you can get in the Health Family Project ebook).
6. Leftovers = Filling Salads: Use leftover pasta, meat, veggies to make a delicious salad that is it's own meal. We especially like Broccoli Ham & Cheese Pasta Salad, Pepperoni Pizza Pasta Salad or Italian Vegetable Wild Rice Salad as they're packed with healthy vegetables and other good-for-you ingredients. Feel free to mix and match the ingredients to make them your own!
7. Leftover Grilled Cheese: I usually have a tomato, apple, pears, bell pepper, or other produce that is in danger of going bad in the refrigerator. If you're like me, simply slice them up thinly and add to your grilled cheese. The possibilities are endless on this… and delicious. Here are a few ideas to get you started: Tomato Avocado Grilled Cheese Sandwich, Simple Caprese Panini or Simple Sautéed Vegetable Panini, or Healthy Family Project's Chicken and Apple Grilled Cheese (keep reading for more info!)
I hope this helps you view your leftovers in a different light. You might surprise yourself with the options you come up with. Now, go retrieve those tidbits from the dark corners of the fridge, and get creative in the kitchen!
Get More Meal Prep Tips & Recipes from the Healthy Family Project.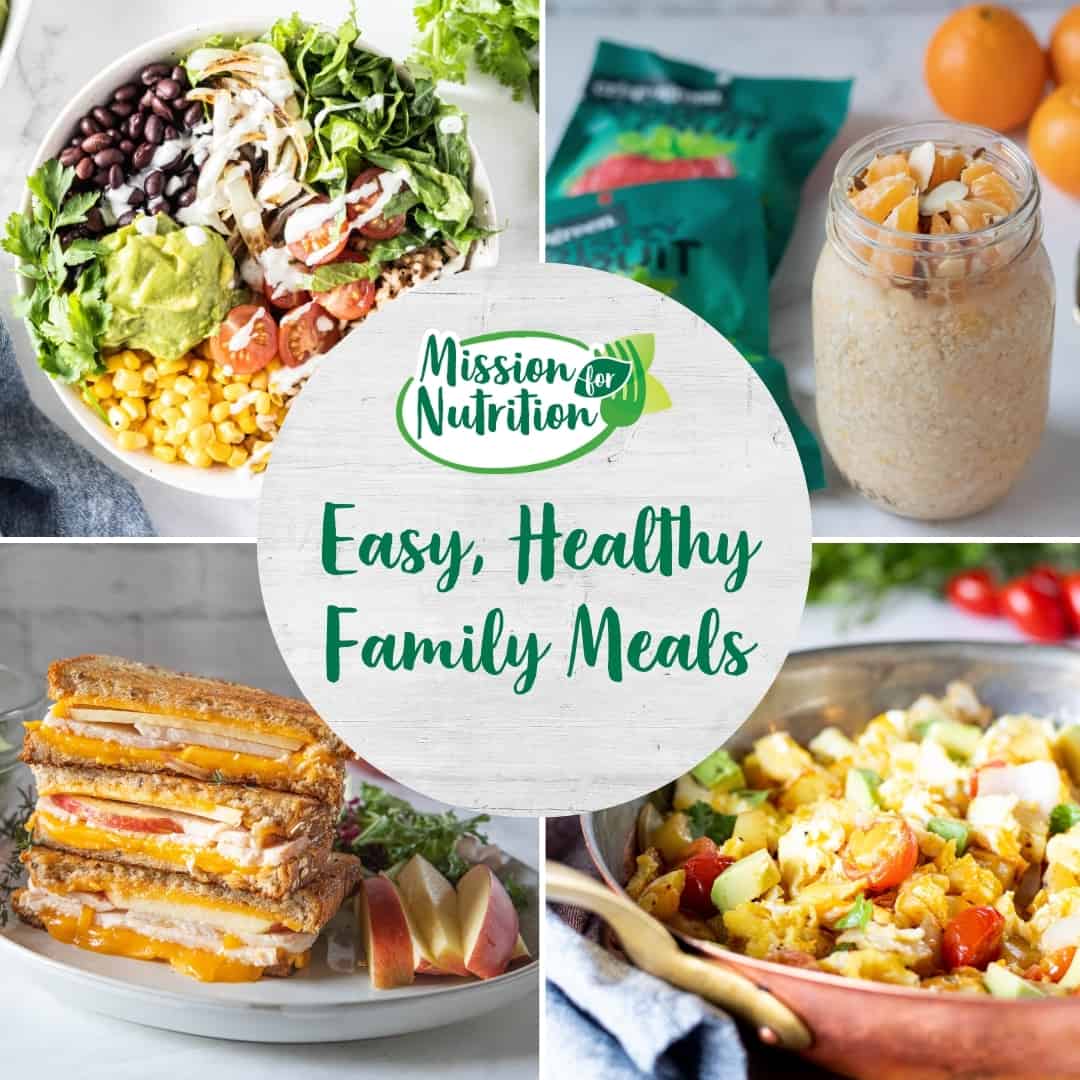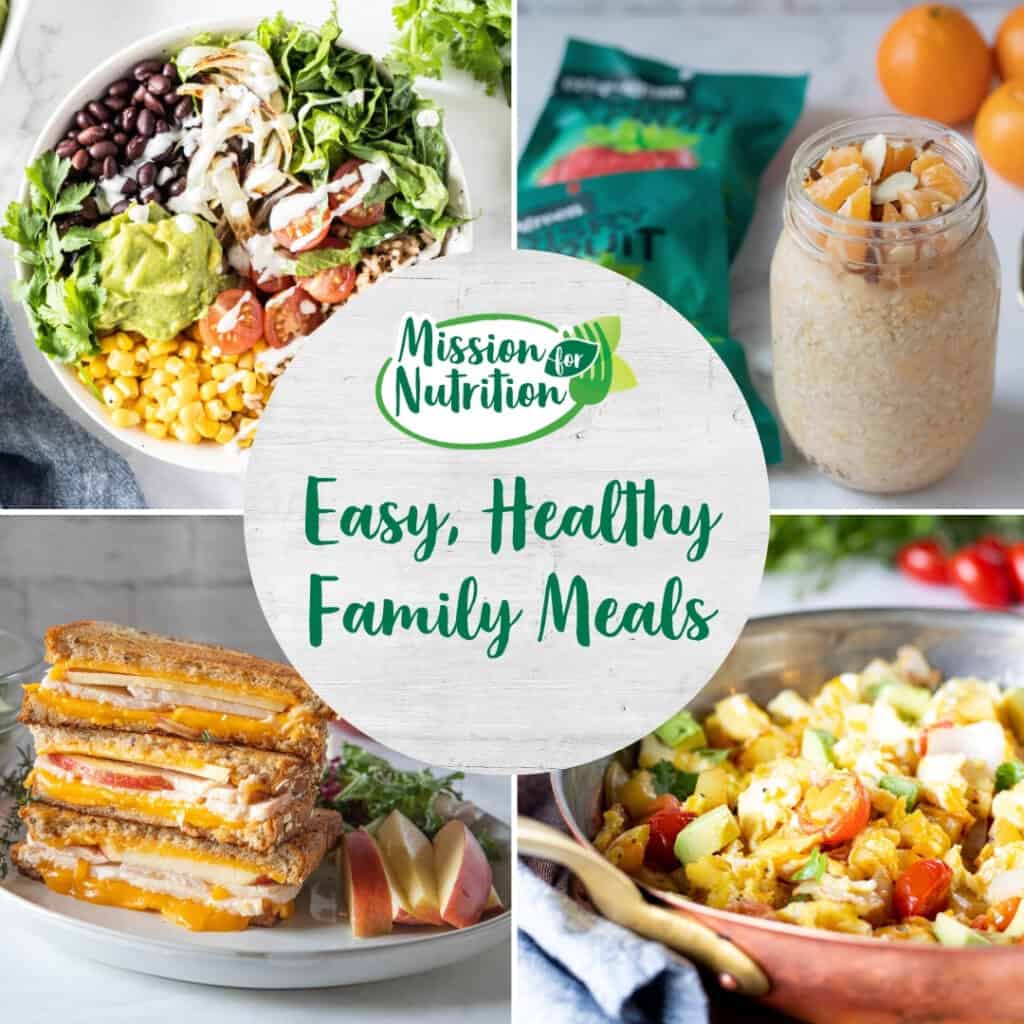 Healthy Family Project is a cause driven organization and I've had the pleasure of working with them 2011 (find some of the posts I've written for them here). Through their produce partners, they've donated more than $7 million for charities that benefit children and families and most recently, work closely with Feeding America.
March is National Nutrition Month and the Healthy Family Project has many resources they are sharing for their Mission For Nutrition.
By visiting their website, you can download their free mini-meal planning magazine that includes tips for making the most of your meal planning and also 5 easy meal prep recipes to get you started.
Be sure to follow them on social media such as Instagram, Facebook and Twitter and use the hashtag #missionfornutrition to keep up with all they are sharing this month (and beyond!) Or join me, the Healthy Family Project team and others just like you in the Healthy Family Project private Facebook Group where we ask questions and share all kinds of healthy family ideas!
Many thanks for these produce partners that help contribute to the cause!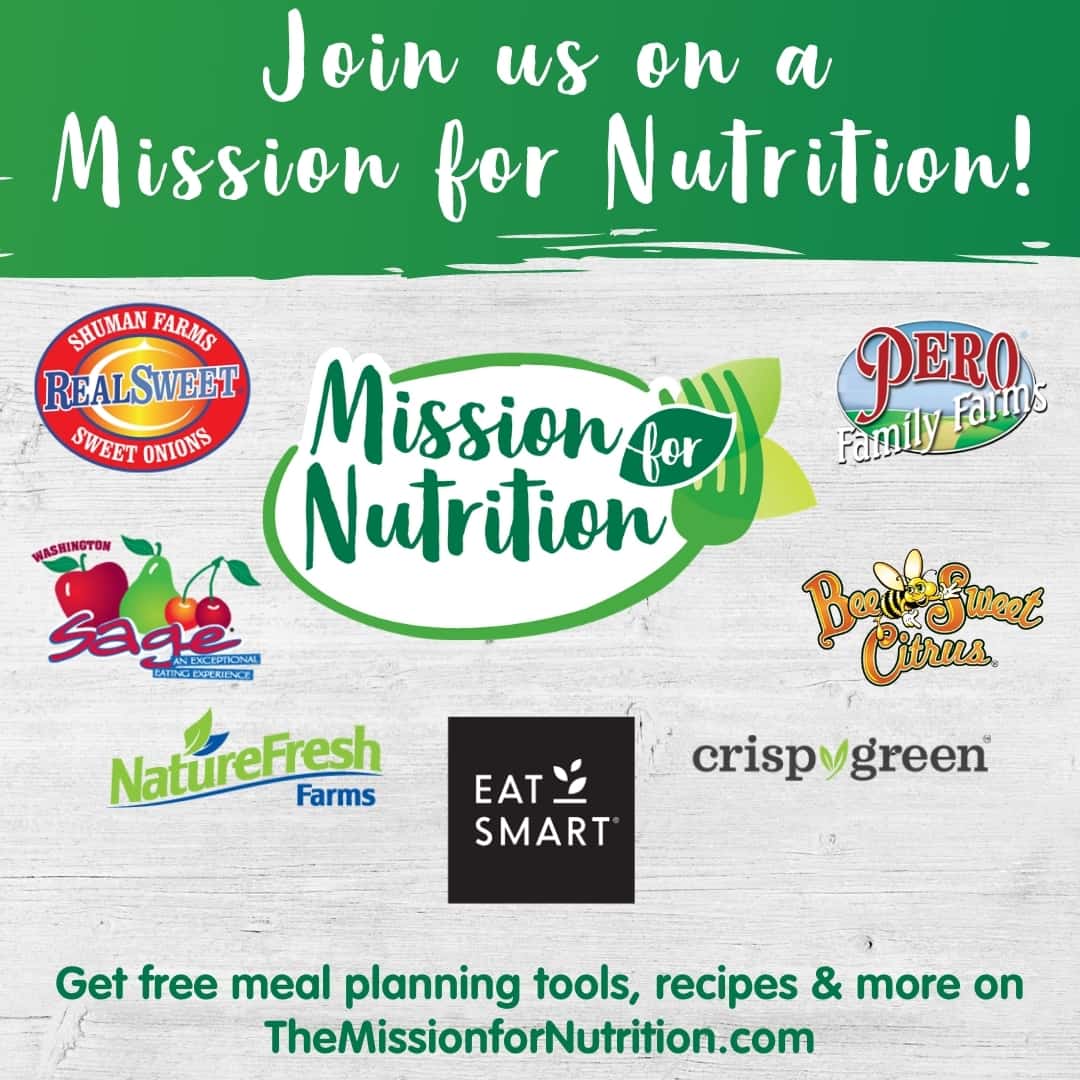 Be sure to check out my Amazon Shop to discover the many items I use in my own kitchen. Meal Planning Magic is a participant in the Amazon Services LLC Associates Program, an affiliate advertising program designed to provide a means for sites to earn advertising fees by advertising and linking to Amazon.com. Ordering products mentioned here are at no extra cost to you. Thank you for your support.