This post may contain affiliate links. Please read my disclosure policy.
I met Amy with Super Healthy Kids virtually over a year ago and she has been a true source of inspiration for feeding our families well and with creativity too! I am happy to have her guest post today. Later this week will be the second installment of the Eating the Alphabet series so she fittingly wrote this post featuring a grain that starts with a C or D: couscous! Couscous is a low calorie pasta like grain that is a good source of protein and several anti-oxidants. Amy also has some neat tools for kids to encourage healthy eating, including these plates based on the MyPlate model (and she had hers well before they did!) Welcome Amy!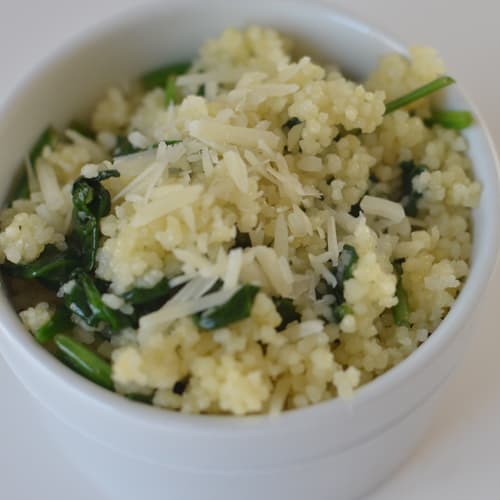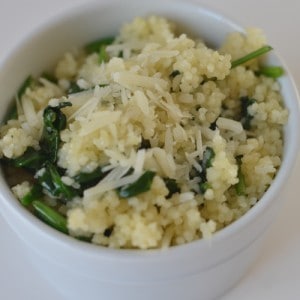 While some people have never heard of couscous, and others think couscous may be a sound a bird makes, couscous is actually a delicious food that can be a great part of your family's diet! We didn't start including couscous in our diet until about 5 years ago, when a friend brought over a couscous salad that I couldn't get enough of! Ever since, we've always had some couscous in the cupboard, ready for a quick and easy meal. What is it, why would we want to eat it and what should we do with it?
Couscous is simply a type of wheat made into light and fluffy, pasta like food. The delicious thing about couscous, is that its mild flavor allows the flavors of the things you are cooking with it, shine! It's versatile enough to add to salads, casseroles, soups, or entrée's. Couscous only takes 5 minutes to prepare! Faster than rice or pasta. Many people like to cook it on the stovetop, and make it into a light pasta salad by simply adding tomatoes, green onions, zucchini, or other Mediterranean type veggies.
Couscous is also a healthy choice for families! Couscous contains:
6 grams of protein per cup
Selenium! A nutrient that reduces heart disease and protect arteries.
And potassium! We need potassium in our diet for maintaining fluid balance, and it's a nutrient that is hard to get enough of! 1 cup of Couscous contains 39% of the total potassium needs for one day.
While we enjoy a good couscous salad as much as the next guy, we really enjoy couscous with cheese and spinach! This is our absolute favorite way to eat it! I've never had any of my kids turn down this dish.
CHEESY SPINACH COUSCOUS
Prep time: 15 mins
Total time: 15 mins
Serves: 4

INGREDIENTSCouscous
1 1/4 cups broth
1 cup couscous
1 teaspoon butter (optional)
1/2 teaspoon salt (optional)

Topping
1 teaspoon olive oil
2 cups spinach, chopped
1 tablespoon lemon juice
1/2 cup Parmesan cheese, grated

Instructions
Bring water to a boil.
Add couscous, butter and salt.
Remove from heat and let stand 5 minutes.
In a shallow pan, heat oil.

Add spinach, lemon juice and parmesan cheese.
Cook until spinach wilts slightly and changes color (about 1 minute).
Remove from heat.
Mix spinach mixture with couscous.
Add freshly ground black pepper to taste.

Calories: 231 Fat: 5g Carbohydrates: 34gr Fiber: 2.5g Protein: 10g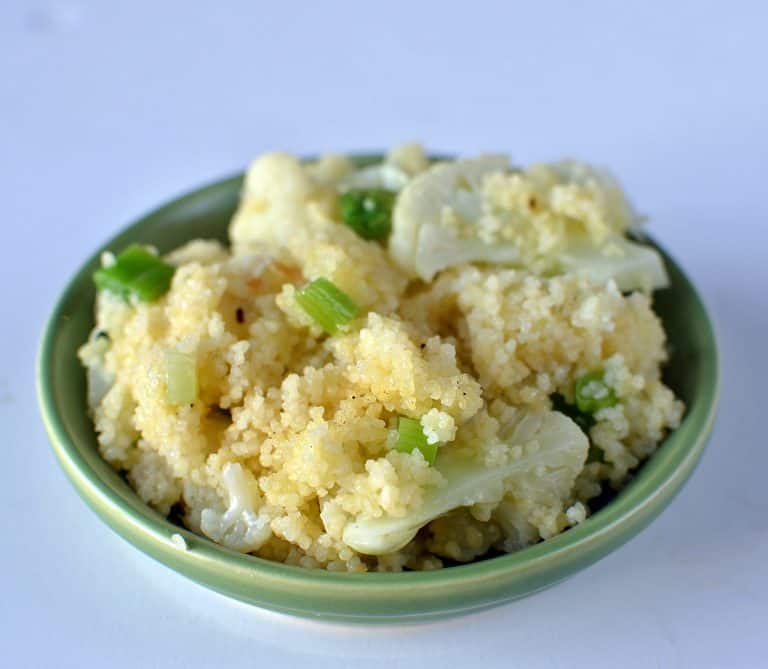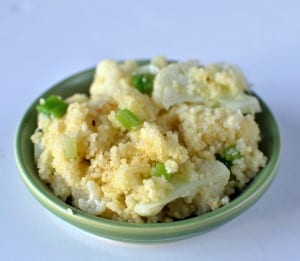 We also enjoy couscous mixed with cauliflower!