This post may contain affiliate links. Please read my disclosure policy.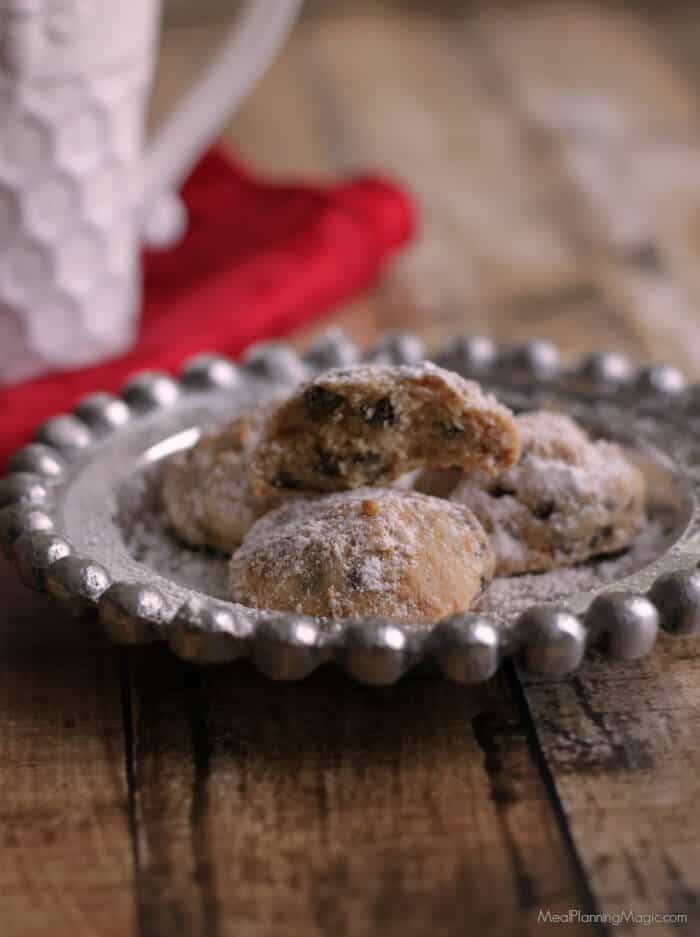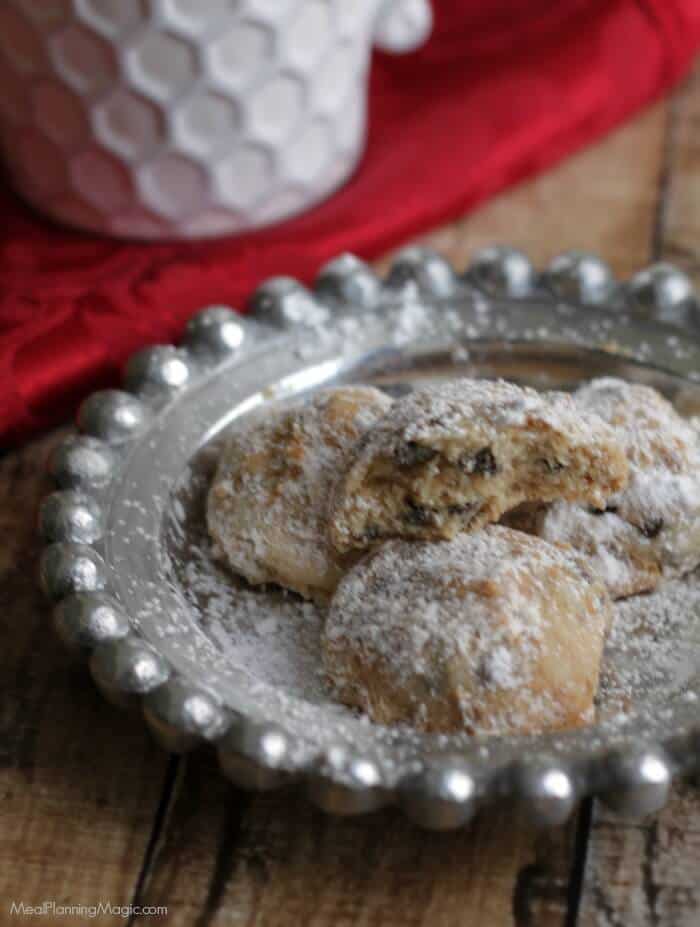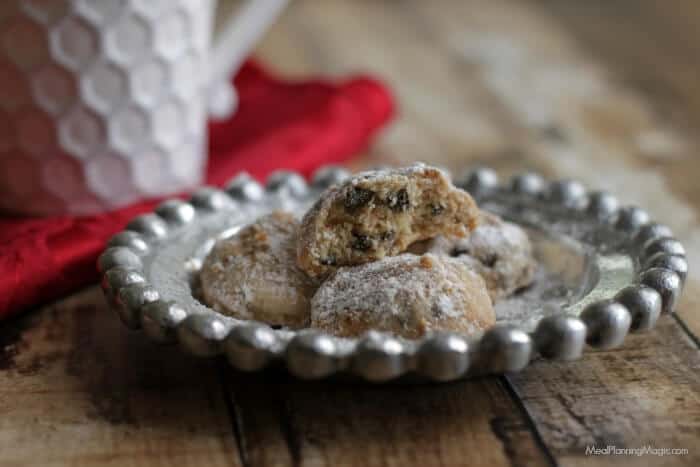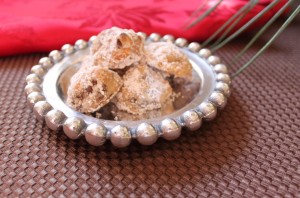 The 12 Weeks of Christmas Cookies is rolling right along and before you know it, we'll be all done and enjoying sharing our cookies with family and friends. There's still time to begin your baking if you haven't already and I hope you've been inspired to try some new recipes.
This week's selection is another one that my son picked from the cookbook he looked through. I thought the combination of cinnamon and chocolate in these Cinnamon Chocolate Chip Butterballs Cookies sounded interesting so I couldn't wait to try them out. He helped me make them all the way up until the rolling in the powdered sugar when a better offer came along—a chance to play with a friend!
One word of warning…these have a whole cup of butter in them so they are certainly not low-cal! But they are worth the indulgence in my opinion. My family had mixed reviews but I did love the cinnamon chocolate combination and will be adding these to the permanent holiday cookie baking list. I hope you enjoy them too!
Cinnamon-Chocolate Chip Butterballs
Author:
Ingredients
This recipe is from Betty Crocker Kitchens
1 3/4 cups all-purpose flour
1/2 cup powdered sugar
1 1/2 teaspoons ground cinnamon
1/2 teaspoon salt
1 cup cold butter
1 cup miniature semisweet chocolate chips
1 teaspoon vanilla
1/2 cup powdered sugar
1 teaspoon ground cinnamon
Instructions
Heat oven to 400°F. In large bowl, mix flour, 1/2 cup powdered sugar, 1 1/2 teaspoons cinnamon and the salt. Cut in butter, using pastry blender or fork, until mixture looks like coarse crumbs. Stir in chocolate chips and vanilla (mixture will be crumbly).
Using hands, shape dough into 1-inch balls. On ungreased cookie sheets, place balls 1 inch apart.
Bake 6 to 8 minutes or until set but not brown. Immediately remove from cookie sheets to cooling racks. Cool slightly, about 20 minutes.
In small bowl, stir together 1/2 cup powdered sugar and 1 teaspoon cinnamon. Roll cookies in sugar mixture, shaking off excess back into bowl. Cool completely, about 30 minutes.
Notes
When the recipe says the dough will be crumbly, they are not kidding. We found it better to work as a tag team—one person scooped the dough in the mini-scoop and the other person did the rolling of the dough balls. We had to kind of squeeze the dough to get it to combine enough to roll it.[br][br]They balls did kind of flatten out during baking so don't expect them to stay totally round. Still tasty though!
Are you a blogger that would like to join our blog hop? Then join us every Thursday (or any Thursday you can make it!) from now until December 15th. And if you're not a blogger or just not up for blogging about it, then join us anyway and fill your freezer.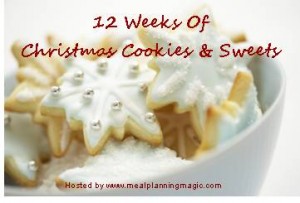 Each week we'll be bringing you lots of new inspiring recipes. Put on your baking cap and collect all those recipes from your recipe box, magazine cuttings, cookbooks or online. Now is the time to make those cookies you've always wanted to. And feel free to make a bar or even a candy—any sort of sweet treat will do!
TO JOIN/LINK UP: Add your link using the linky tool below. Link-ups require approval so if you don't see your link appear right away, that is why. When adding a link it MUST be a post dated 2011 and your post must mention the 12 Weeks of Christmas Cookies blog hop. No links from previous years to any old random Christmas cookie recipe just to get extra traffic to your blog, sorry! If you want to join the blog hop for future weeks and add the thumbnails to your blog for future weeks, please email me and I will send you the code and .jpg image to use. Thanks so much!
Be sure to visit all the other bloggers shown below to see what they've baked up today!