This post may contain affiliate links. Please read my disclosure policy.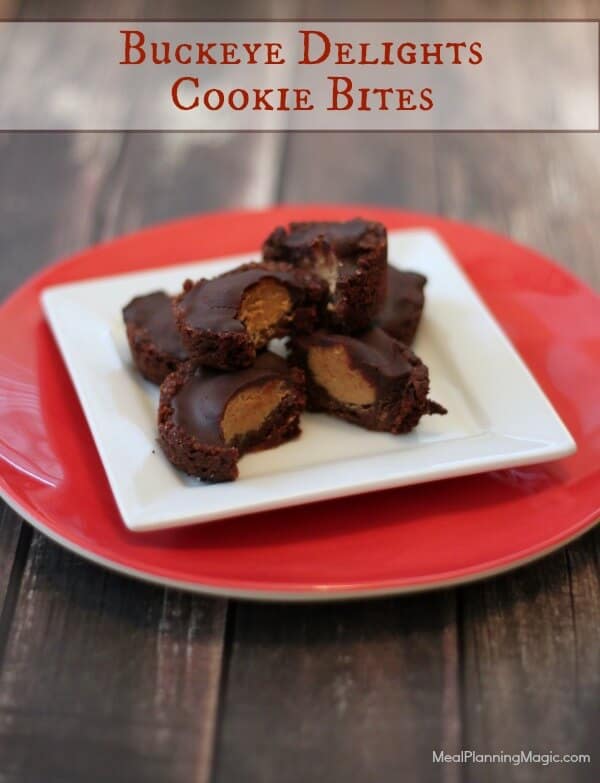 *NOTE* This post was updated on January 10, 2015 with new photos and an updated recipe that is in a printable format. Still delicious as ever!
Here we are in the 9th week of the 12 Weeks of Christmas Cookies and also Thanksgiving week! I'm posting one day early as I figure most people will be busy on Thanksgiving spending time with family and friends. And that means that Christmas is a little over one month away! We'll be wrapping up this series the week before Christmas so you'll have plenty of time to either make up some extras or sit back and relax if you've been baking along with us.
Now on to this week's cookie selection: Buckeye Delights Cookie Bites. Again, this was a selection by my son. I first tried the related candy, Buckeye Balls several years ago. Whew! Are those sweet with all that confectioners sugar in them! I thought these might be a little less sweet since they have more chocolate than peanut butter and I was right! They are more chocolatey with only a hint of the peanut butter taste. But wow, the chocolate topping sure is sweet an these are quite rich! And while not difficult to prepare, they do take some time because of some waiting time (see my notes below). My daughter ended up helping to make these about half way through until the end when she ended up going over to a friend's house so I had to do the filling and toppings myself. All in all, I'm glad I tried them!
I hope you enjoy them too!
Buckeye Delights Cookie Bites
Author:
Prep time:
Cook time:
Total time:
*NOTE* This post was updated on January 10, 2015 with new photos and an updated recipe that is in a printable format. Still delicious as ever!
Ingredients
[b]Chocolate Cookie Base[/b]
¾ cup butter, softened
1 ¼ cups white sugar
1 egg
1 ½ cups all-purpose flour
¾ cup unsweetened cocoa powder
1 ¼ teaspoons baking powder
⅛ teaspoon salt
[b]Peanut Butter Filling[/b]
½ cup powdered sugar
½ cup peanut butter
2 tablespoons butter or margarine, softened
1 teaspoon vanilla
¼ teaspoon salt
[b]Topping[/b]
½ cup low-fat milk
½ c plus 2 tbsp. semisweet chocolate chips
1 Tbsp peanut butter
Instructions
Heat oven to 350°F.
Spray 36 mini muffin cups with non-stick cooking spray; set aside.
In large bowl, cream butter and sugar together. Add egg and mix until blended. Add dry ingredients, flour through salt and stir just until dough forms. Press about 1 tablespoon dough into each muffin cup.
Bake 8 to 10 minutes or until puffy and set. When warm, push down dough if necessary to form a cup. Cool for 5 minutes in pan then remove to wire rack to cool completely.
In small bowl, mix filling ingredients until well blended. Press about 1 teaspoon mixture on top of each cooled cookie.
In 1-quart saucepan, heat whipping cream just to boiling over low heat, stirring occasionally; remove from heat. Stir in 1 cup of the chocolate chips. Refrigerate about 30 minutes or until cooled. Spread about 2 teaspoons chocolate mixture over each cookie cup.
Place remaining 2 tablespoons chocolate chips and 1 tablespoon peanut butter in resealable food-storage plastic bag; seal bag. Microwave on High 30 to 60 seconds or until softened; knead to mix. Cut off small tip from one corner of bag. Squeeze bag to drizzle chocolate mixture over each cookie cup. Refrigerate about 30 minutes or until set. Store covered in refrigerator.
Makes 30-36 cookie cups
Store in airtight container in refrigerator for up to a week or freeze for up to three months.
Notes
These cookies freeze well. Thaw to room temperature before serving.[br]Adapted from a recipe by Betty Crocker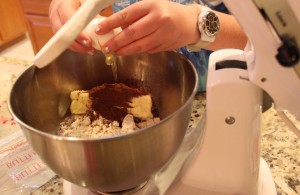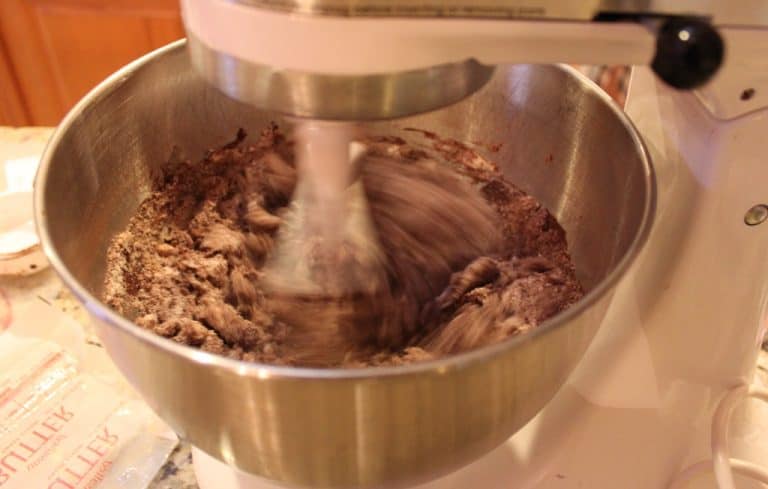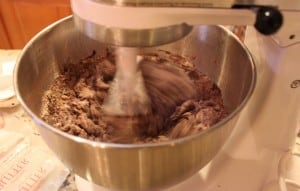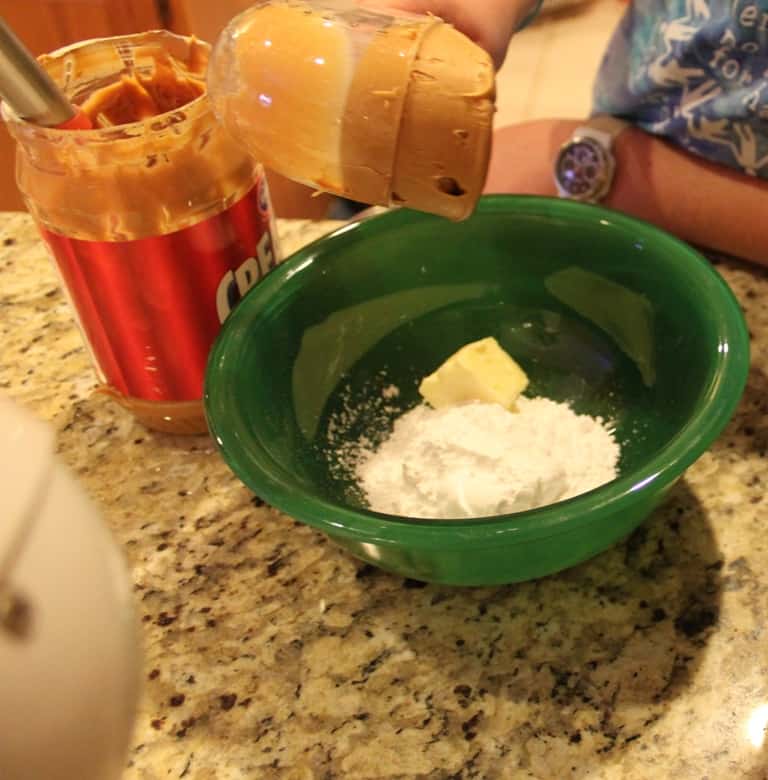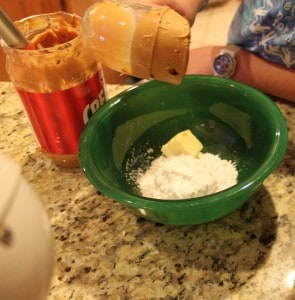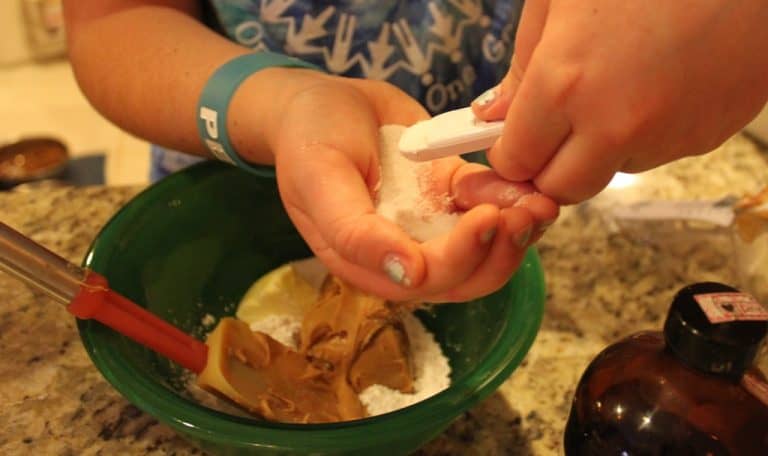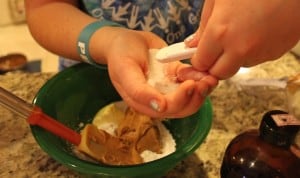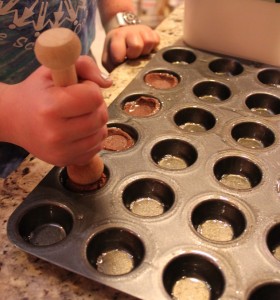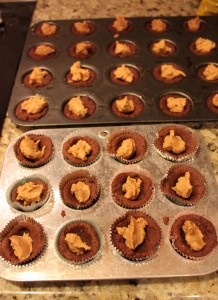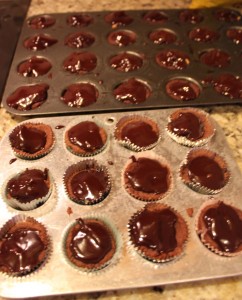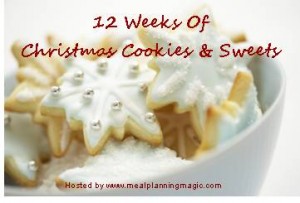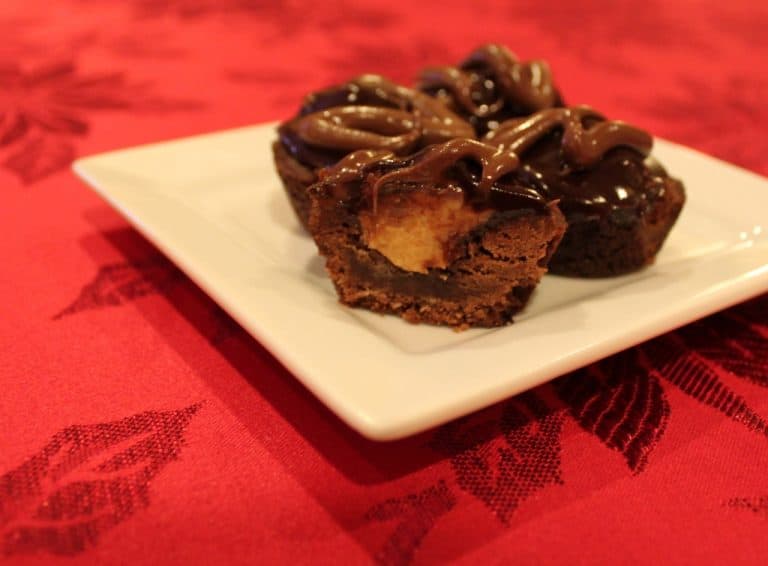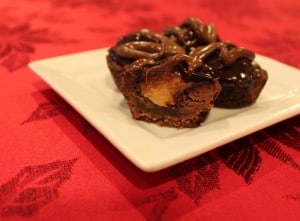 Are you a blogger that would like to join our blog hop? Then join us every Thursday (or any Thursday you can make it!) from now until December 15th. And if you're not a blogger or just not up for blogging about it, then join us anyway and fill your freezer.
Each week we'll be bringing you lots of new inspiring recipes. Put on your baking cap and collect all those recipes from your recipe box, magazine cuttings, cookbooks or online. Now is the time to make those cookies you've always wanted to. And feel free to make a bar or even a candy—any sort of sweet treat will do!
TO JOIN/LINK UP: Add your link using the linky tool below. Link-ups require approval so if you don't see your link appear right away, that is why. When adding a link it MUST be a post dated 2011 and your post must mention the 12 Weeks of Christmas Cookies blog hop. No links from previous years to any old random Christmas cookie recipe just to get extra traffic to your blog, sorry! If you want to join the blog hop for future weeks and add the thumbnails to your blog for future weeks, please email me and I will send you the code and .jpg image to use. Thanks so much!
Be sure to visit all the other bloggers shown below to see what they've baked up today!