This post may contain affiliate links. Please read my disclosure policy.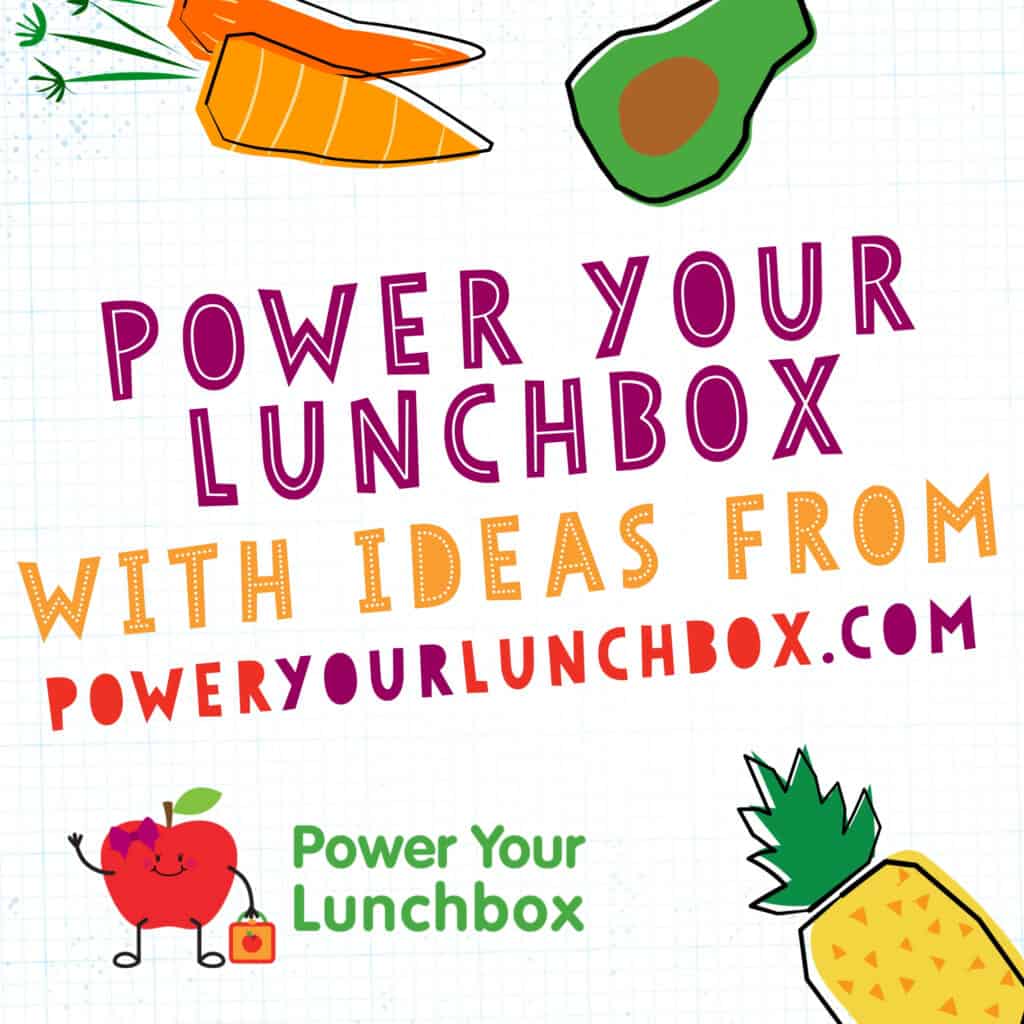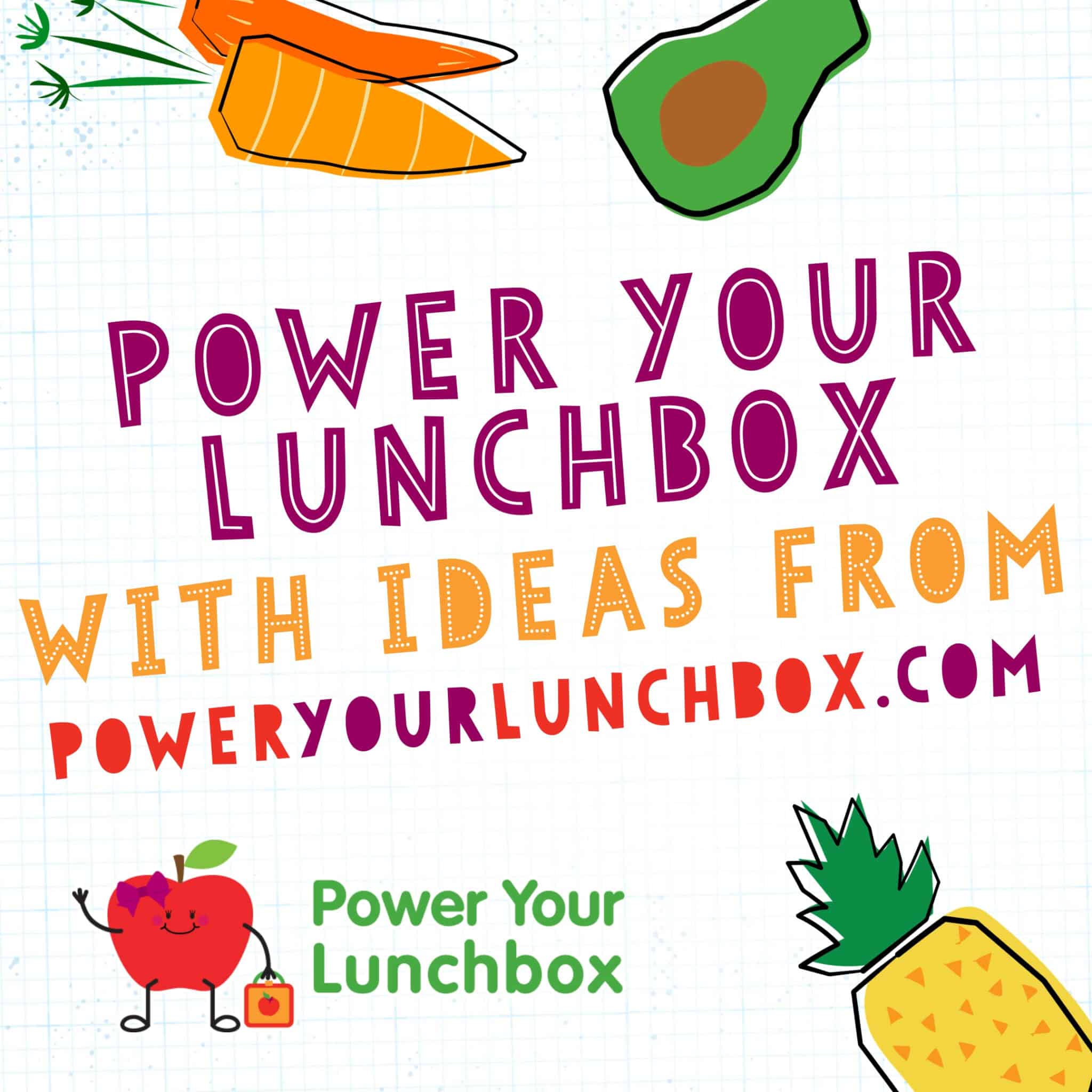 I'm excited to be partnering with Produce For Kids again this year for their annual Power Your Lunchbox campaign. I've been working with Produce for Kids since 2011 and I love their mission to help and support families to eat well and of course, enjoy lots of tasty produce!
This year, back to school will look a little different for everyone. Whether your kids will be learning online or back in the school building, being prepared with a healthy lunch can help ease stress. Plus, no matter the location, building a healthy mind and body helps everyone be ready to learn! Even if your kids will be doing school virtually at home, having a routine with lunchtime and meal prep helps keep everyone on track to be ready should any changes come your way.
How Does Power Your Lunchbox Help?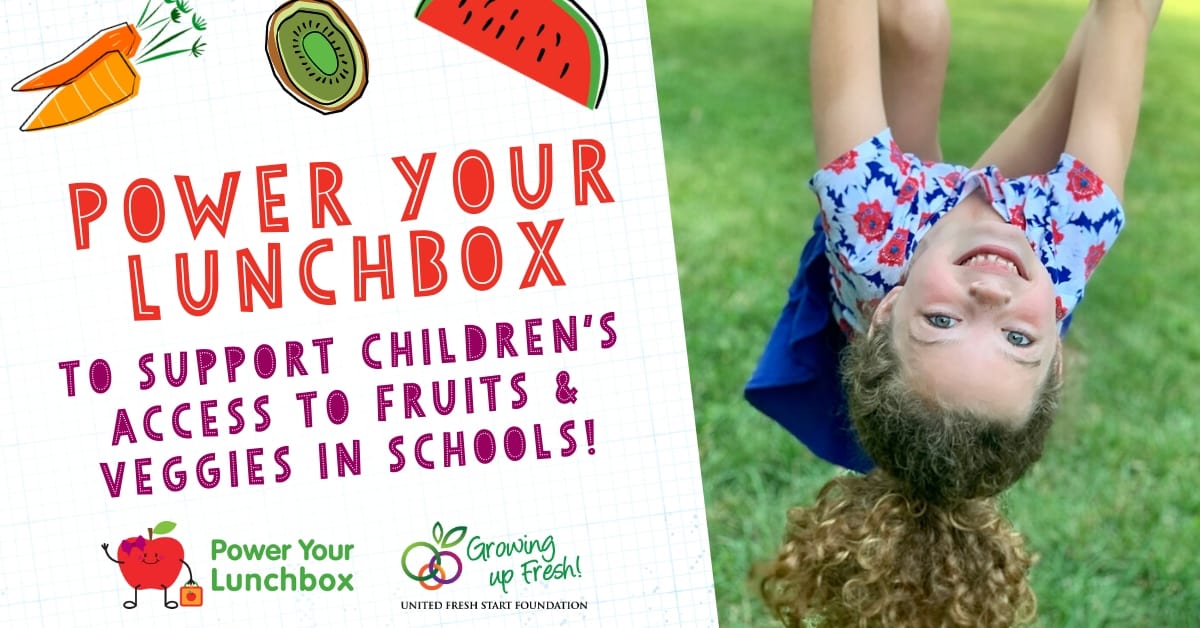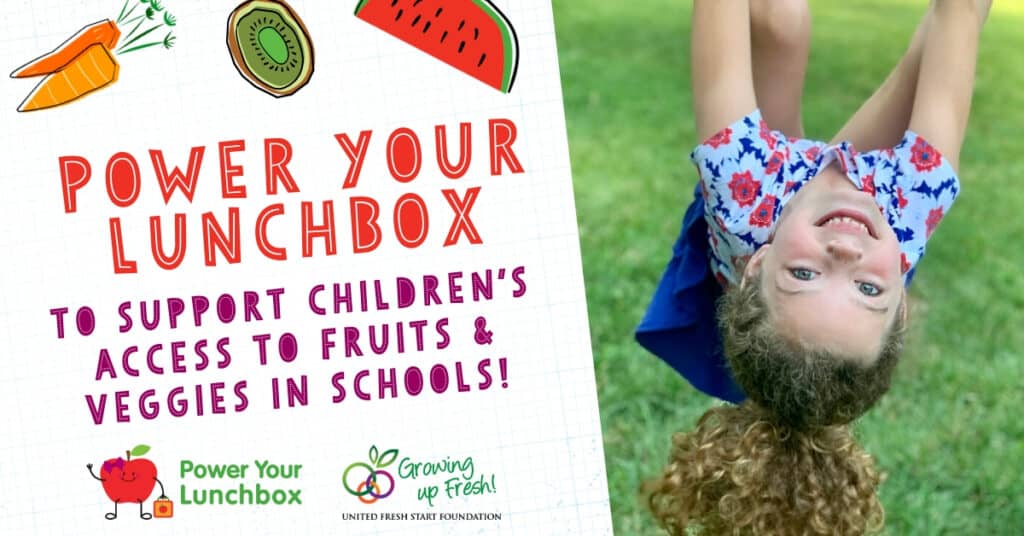 In the Community
Produce for Kids and it's Power Your Lunchbox produce partners have committed to donating $14,000 to the United Fresh Start Foundation. I am so excited to share with you about this great organization. They "work to create an environment in which kids have easy access to high-quality, great-tasting and affordable fresh fruits and vegetables, whenever and wherever they are choosing snacks or a meal, ensuring kids everywhere are Growing Up Fresh." They partner with local organizations to accomplish those goals.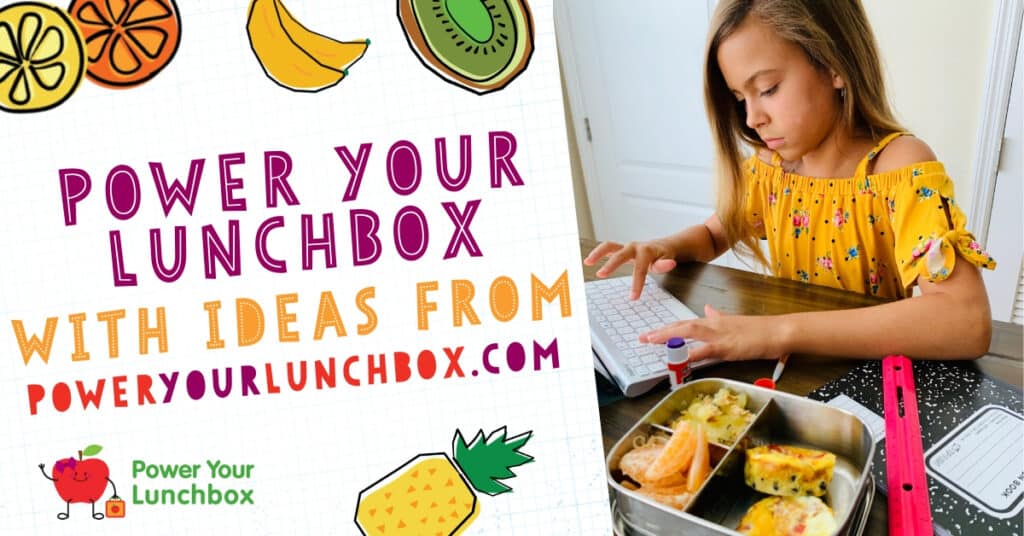 Helping You Too
The Power Your Lunchbox website has TONS of great recipe and lunch packing ideas. Be sure to check them out by clicking here.
Keep reading for more recipe and meal planning ideas I share a little later in this blog post.
Mission For Nutrition Twitter Party & Social Media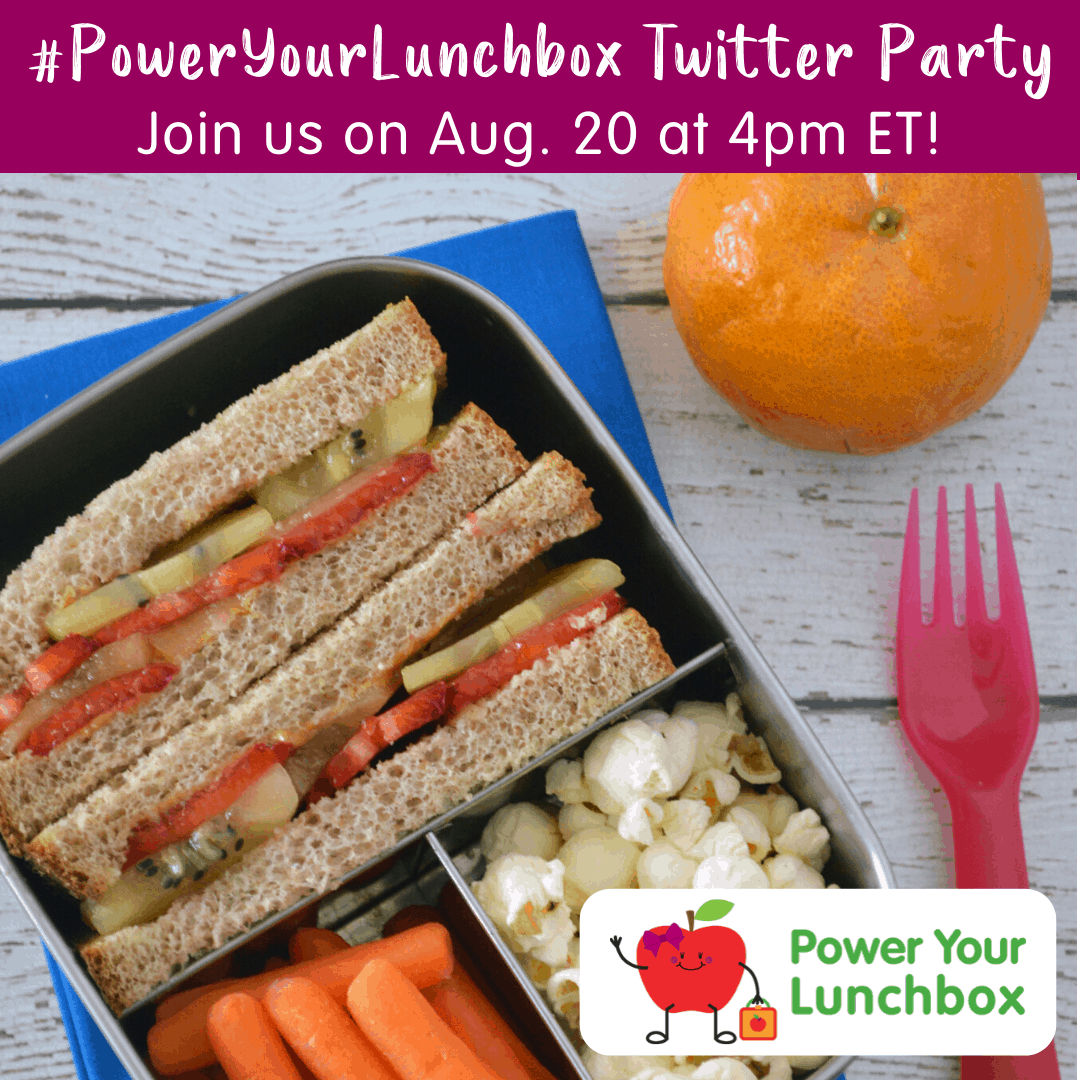 Be sure to join the Power Your Lunchbox partners on August 20, 2020 at 4:00 pm ET for the #PowerYourLunchbox Twitter party! You'll have an opportunity to win prizes and of course, learns lots of great, nutritious meal and snack ideas and tips, too.
Also, when you're on social media this August, be sure to use the #PowerYourLunchbox hashtag to keep up with all the great information and ideas being shared plus opportunities to win prizes there too!
Prep Ahead for Lunchtime Success – Recipe Ideas
One way I like to plan lunches for the week is to prep ingredients ahead of time so that they can be used in lunches throughout the week. We really like meals with chicken as it's economical and so easy to include in a variety of meals.
Plus, it's a versatile ingredient that pairs well with so many different kinds of fruits and vegetables! That makes it as perfect partner for Produce For Kids!
Be sure to check out some of my favorite recipes below to help get you started!
Thanks To These Sponsors
The Power Your Lunchbox Campaign is made possible by these supportive produce partners. I hope you'll check them out for even more delicious and nutritious recipe ideas!
Be sure to follow them on social media too by checking out their websites. Click on each name to take you directly there. They are: