This post may contain affiliate links. Please read my disclosure policy.
Disclaimer: I have been compensated for this post but all opinions are my own.
Move over sandwiches, this Roasted Vegetable and Chicken Soup is nutritious, delicious and a perfect warm food option for your lunchbox! #PowerYourLunchbox
We've made it halfway through the school year and if you're like me, we start to lose steam on lunchbox ideas. We seem to get stuck in a rut and that can be b-o-r-i-n-g! Produce for Kids is coming to the rescue by pledging to eat healthier lunches in 2017 with their renewed #PowerYourLunchbox campaign. You may remember back in September I shared the pledge and some other yummy lunchbox ideas.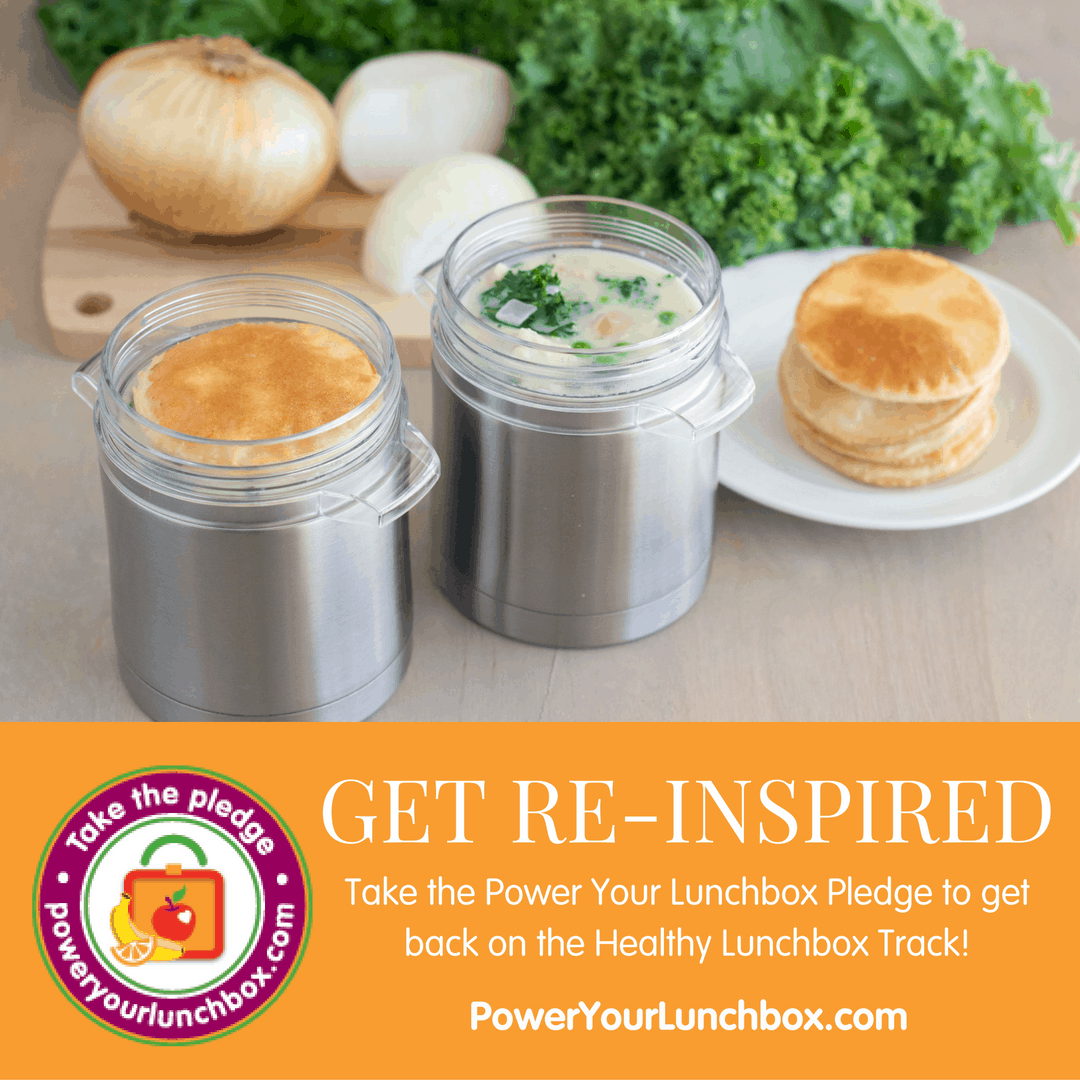 Click here to PIN this Roasted Vegetable and Chicken Soup recipe!
When you take the pledge at the Power Your Lunchbox Pledge website you will find tools and tips to help your family and classrooms (share this with your teachers!) to eat healthier lunches, after-school snacks and weekday dinners. After taking the pledge, families will have access to fresh produce coupons valued at $2.50!
"January is a great time for families to resolve to eat a nutritious lunch through the remainder of the school year," said Trish James, vice president, Produce for Kids. "The holidays can be busy and getting back into a healthy lunchbox-packing groove can be challenging. The Power Your Lunchbox Pledge was designed to re-inspire families return to their routine and start the new year on the right foot."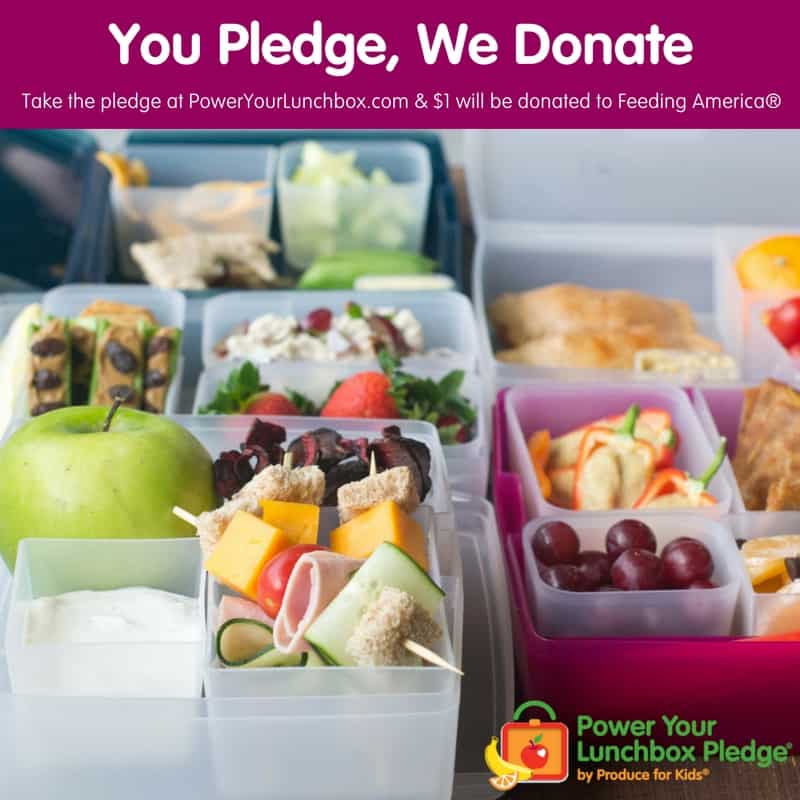 What's even better is that from Jan. 4, 2017– Feb. 15, 2017, for every online pledge, lunchbox-friendly companies supporting Power Your Lunchbox Pledge® will make a collective $1 donation to Feeding America® programs that support families and children. The Power Your Lunchbox Pledge campaign gives families the resources to fuel their kids throughout the day with nutritious, produce-inspired lunches while giving back to families in need. Since 2014, the campaign raised more than $35,000 for kid's health and wellness programs across the country.
Today, I'm sharing one of the delicious #PowerYourLunchbox recipes for Roasted Vegetable Chicken Soup from Produce For Kids. It's filled with nutritious and delicious vegetables and whole grains and is a delicious idea for your winter lunchboxes. My kids like to take their Thermos Funtainer jars filled with soup as an alternative to sandwiches.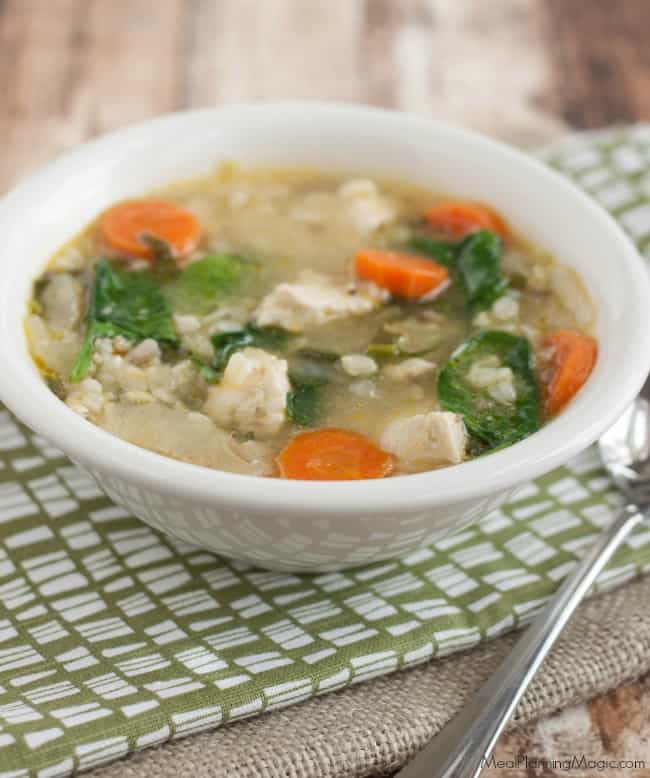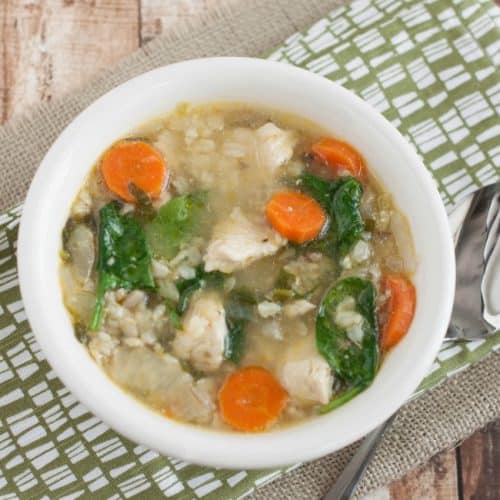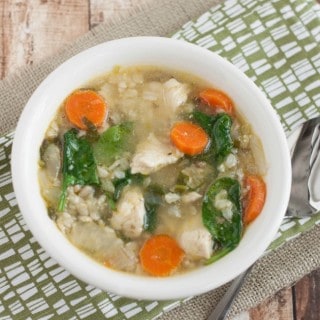 Ingredients
2

cups

carrots

sliced

2

celery stalks

chopped

1

cup

mushrooms

chopped

1

sweet onion

diced

2

tablespoons

olive oil

2

boneless skinless chicken breasts

cut into ½-inch cubes

1

cup

baby spinach

chopped

1

tablespoon

parsley

1 ½

cup

brown rice

cooked according to package

1

quart

reduced-sodium chicken or vegetable broth
Instructions
Preheat oven to 400°F.

Lay carrots, celery, mushrooms and onion single layer on foil-lined baking sheet; season with salt and pepper. Roast in oven 15 minutes, or until golden brown.

Heat oil in large saucepot on medium-high heat; Add chicken and cook 3-5 minutes or until cooked through. Add vegetables, spinach, parsley, rice, broth and 2 cups water; bring to a boil, reduce heat to low and simmer 5-10 minutes, or until heated through.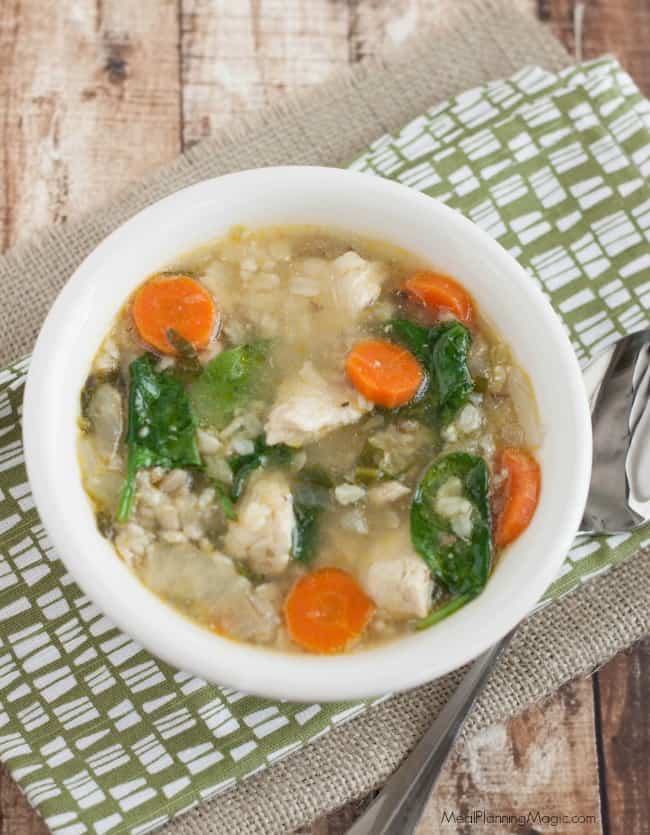 Get Schools Involved
Classrooms across the country can also take advantage of the wonderful resources for teachers in grades K-5 that include fun, free nutrition-focused downloadable lesson plans, certificates for their students and take home materials for families. Every teacher that pledges on behalf of his or her classroom has the chance to win a $500 gift card for classroom supplies. Want to share even more fun eating ideas for students? Be sure to check out The Rainbow Challenge for more free resources to use at school!
Spread the Word
Here are a couple of additional ways families and individuals can get involved in the campaign:
· Show off healthy lunchboxes on social media. Produce for Kids' Instagram and Twitter followers can use the #PowerYourLunchbox hashtag to show off their healthy lunchboxes to have their lunchboxes featured on the Produce for Kids Facebook page. Follow along on the hashtag to see great ideas from fellow parents.
Take the pledge. Pledge to eat healthier this new year at PowerYourLunchbox.com. Companies supporting the program will make a collective $1 donation for every pledge taken to Feeding America programs that support families and children. It's so easy–the Power Your Lunchbox Pledge campaign gives parents the resources to help start a healthier new year while giving back to other children in-need!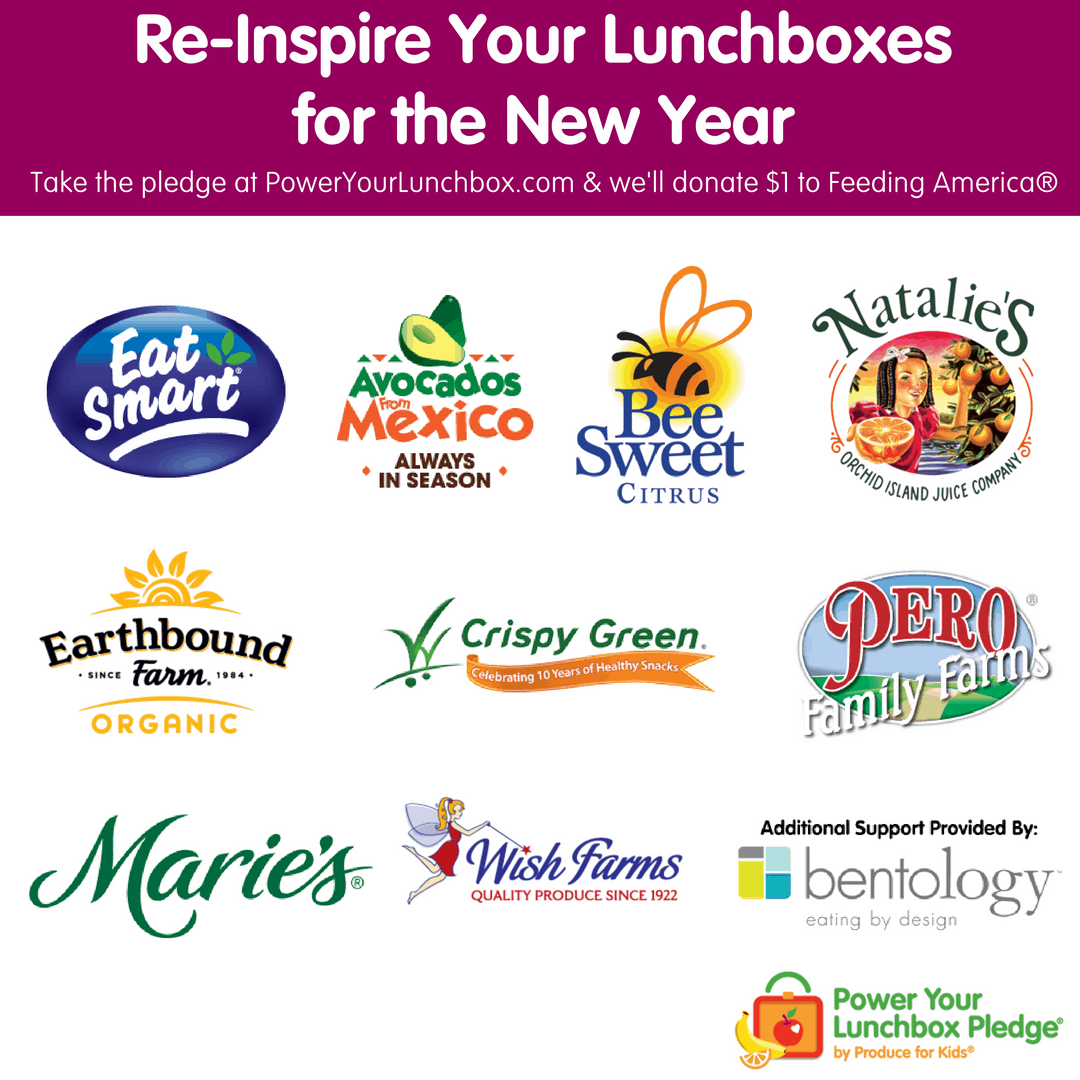 Produce for Kids partners supporting Power Your Lunchbox Pledge 2017 include: Avocados from Mexico – Mexican Hass Avocados, Bee Sweet Citrus, Crispy Fruit Freeze-Dried Fruit Snacks from Crispy Green®, Eat Smart® Fresh Cut Vegetables, Earthbound Farm® Baby Kale, Marie's® Dressings, Natalie's Orchid Island Juice, Pero Family Farms® Mini Sweet Peppers and Snipped Green Beans, and Wish Farms Strawberries with additional support provided by Bentology™.
Disclosure: I have been compensated for this post but all thoughts and opinions are my own. Additionally, this post contains affiliate links which means that if you choose to purchase an item mentioned here using the link provided, I will receive a small portion of the sale, at no extra cost to you, as a thank you for the referral. Thanks for your support!