No Bake Chocolate Cherry Snack Bites are easy no bake cookies, made using just a few simple ingredients, including dried bing cherries, chocolate, and rolled oats!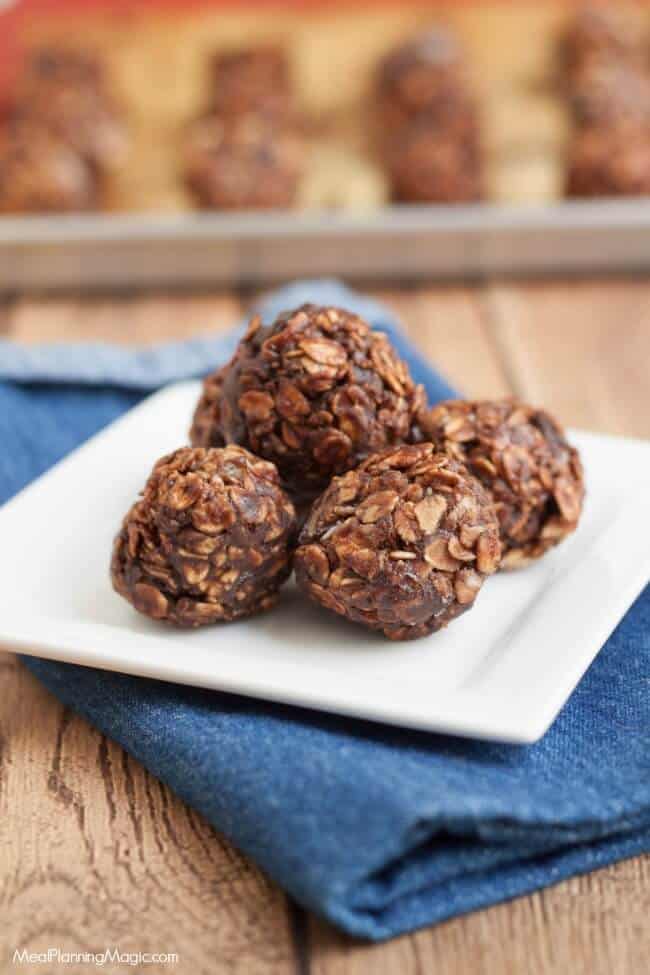 Over five and half years ago I did a review for Naturebox snacks, a snack subscription service. They were just starting out and the idea of receiving wholesome, healthy snacks once a month sounded like a neat idea, especially for someone who doesn't have a large selection of healthy food stores near them. It would even make a great gift!
I thought it was time I shared this No Bake Chocolate Cherry Snack Bites recipe with you all again. They have several recipes on their website using some of the snacks in their boxes and that's when I first tried dried cherries. Now we buy our dried cherries at Costco and they're one of my husband's favorites to snack on alone or mix in with granola.
The combination of cherry and chocolate has always been one of my favorites like these Cherry Chocolate Cutout Sugar Cookies, Chocolate Covered Cherry Delight Cookies, Black Forest Brownies or Cherry Chocolate Kiss Cookies. There are lots to choose from!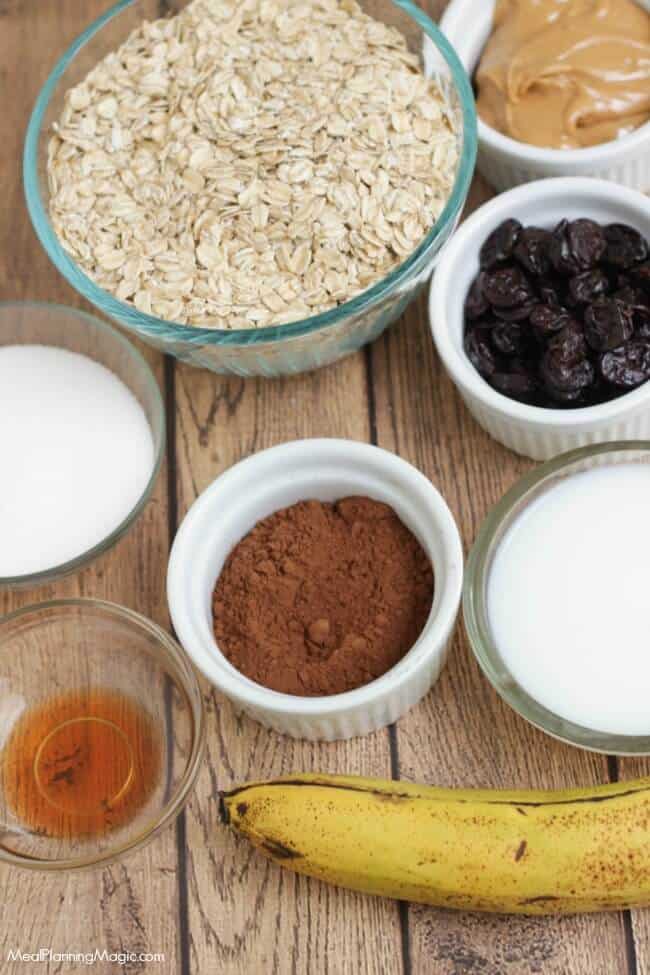 I love that these No Bake Chocolate Cherry Snack Bites are full of all-natural ingredients like whole grain oats, banana, cocoa powder and peanut butter, plus dried cherries of course. Somehow these flavors all just seem to work really well together! I have modified the original recipe slightly to reduce the sugar slightly and a couple of other small changes to make them a bit more healthy.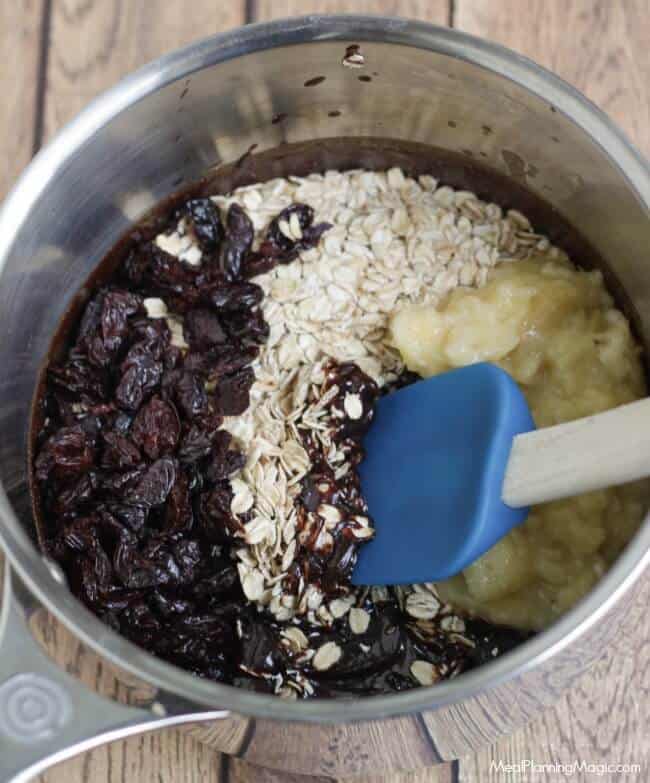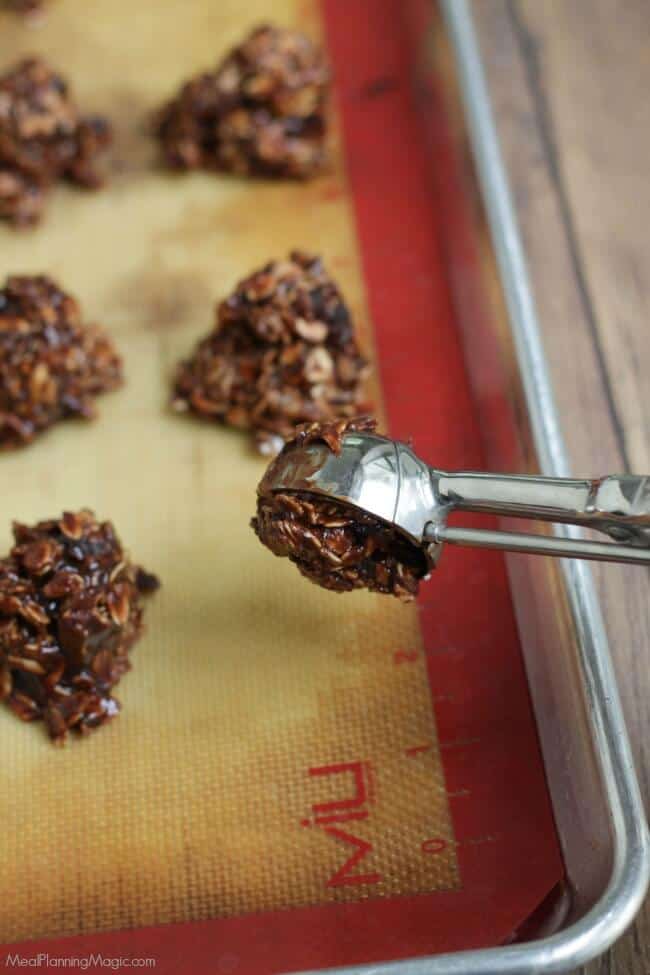 You'll want to store these in the refrigerator so they stay fresh. You can store them up to a week in the refrigerator (if they last that long!) They are so easy to make and freeze well too so you can make a big batch to have on hand any time!
[simple-recipe]
For more snack bites like these No Bake Chocolate Cherry Snack Bites, be sure to check out my Cinnamon Raisin Peanut Butter Energy Bites or Peanut Butter Chocolate Energy Bites!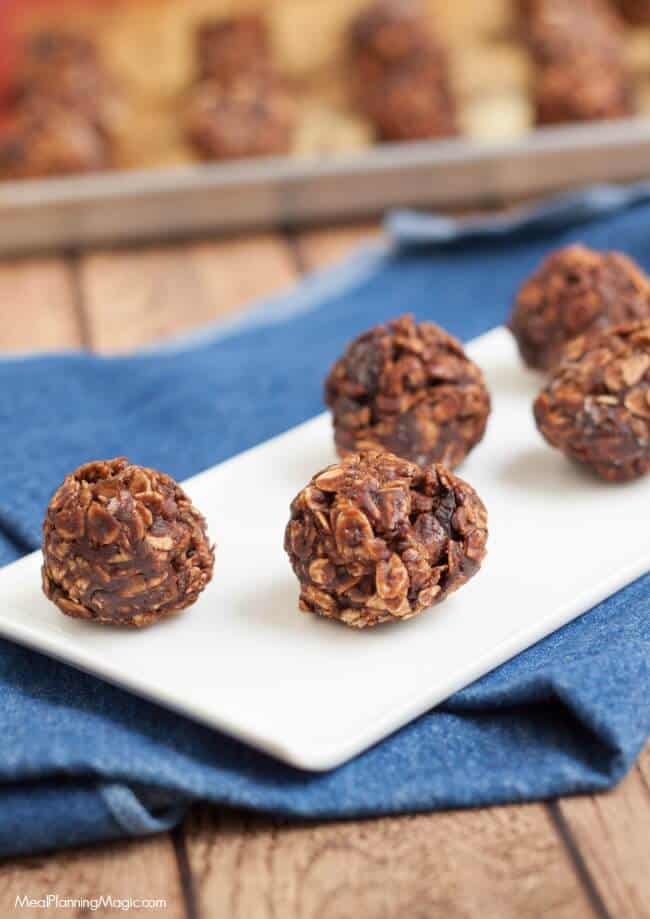 Have a question or want to share recipe ideas with others? Then join my private Facebook group, Meal Planning Magic Community Table here.
And don't forget you can always follow me on Facebook, Twitter, Pinterest , Instagram or Google+. They all offer a little something different and are a great way to stay in the loop on new menu plans, recipe ideas, giveaways, organizing tips and more!