This post may contain affiliate links. Please read my disclosure policy.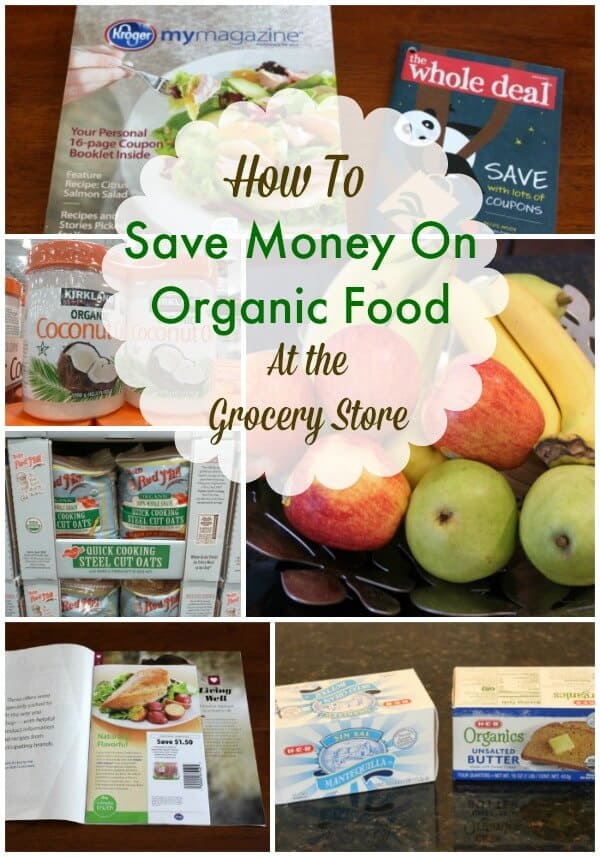 Whenever I'm talking with someone about grocery shopping (other people do that, right?) invariably the conversation leads to the fact that the thought of buying organic foods is just out of reach. It's just too expensive they say. And while I don't buy everything organic for my family, I try to do so where I can. Along the way, I've discovered some things that can help me save money—even at my regular grocery store and wholesale club. There's no need to go to specialty or farmers markets when many grocery stores now offer organic foods. The convenience you're used to is still right there!
Here are a few of my favorite ways how to save money on organic foods at the grocery store (and wholesale clubs):
Shop store brands.
In the last couple of years, there have been an explosion of store brand organic food offerings. In my area, some of those brands include Simple Truth, HEB Organics, Whole Foods 365, ALDI Simply Nature. I have found that prices on these store brands are usually well below the national brands' organic line. Take milk for example: when I buy the HEB Organics Brand I pay almost $1.50 less than the national brand (Horizon)!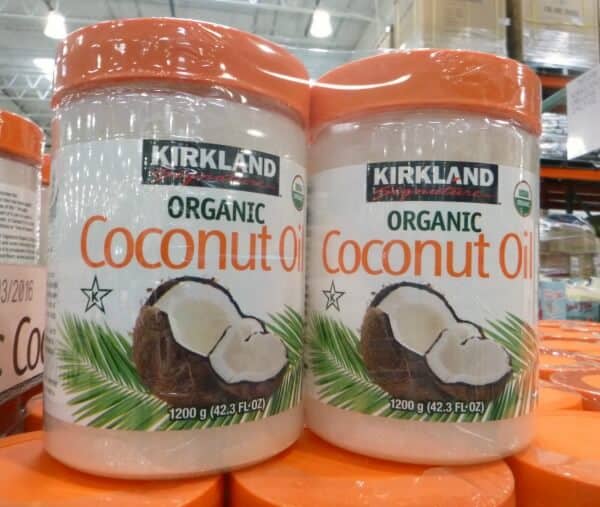 Buy in bulk-two ways.
Wholesale clubs like Sam's Club and Costco are adding more and more organic items to their product line. I am excited that a new Costco opened up about a year and half ago just about five minutes from my house so it makes it easy for me to shop there. Buying in bulk from these stores can help you save a lot on organic foods. I have found organic coconut oil, steel cut oats, granola, ground flax seed and tons of frozen fruits and vegetables. These are just a few of the items I like to buy there. Although Costco tends to have more organic foods than the Sam's Club in my area, I know that each club offers what the market will demand so no matter where you shop, keep asking and they will hopefully start selling the items you want!
I also like to buy items from the bulk bins of stores like Whole Foods or Sprouts. My local Kroger and HEB also have organic bulk bin offerings but Whole Foods and Sprouts tend to have a larger selection. I especially like to buy organic beans and rice. I have done the math and usually the organic bulk price (especially on rice) is about the same or only a few cents more to buy from the bulk bins than the packaged foods aisle.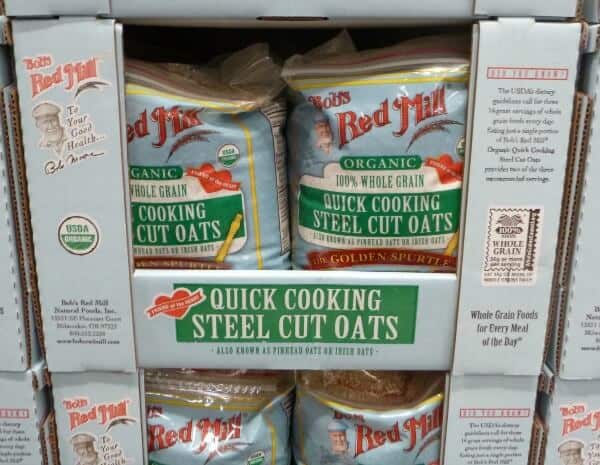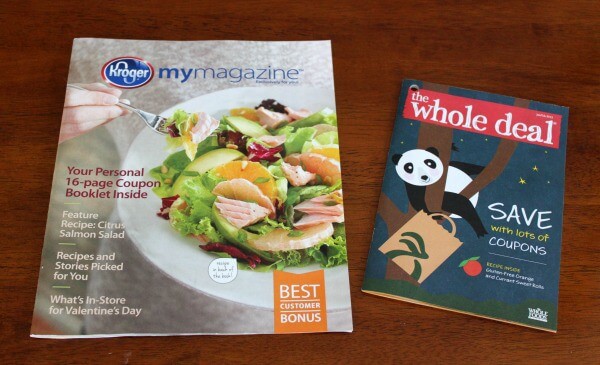 Use coupons!
Many stores now have loyalty card programs or even in-store coupons that help you save money on organic foods. Whole Foods usually has coupon books at the entrance to each store and you can also download coupons from their websites. I am part of the Kroger Rewards program and they mail coupons to me for organic foods. Each month, I receive a new booklet and the majority of the coupons are customized for me. The coupons help me save on organic meat, produce and dairy. Simple Truth and Simple Truth Organic occasionally offers coupons online that you can download to your loyalty card and use in store! Simple Truth is sold in Kroger in my area but in other stores nationwide so check their website to find out where they are sold in your area.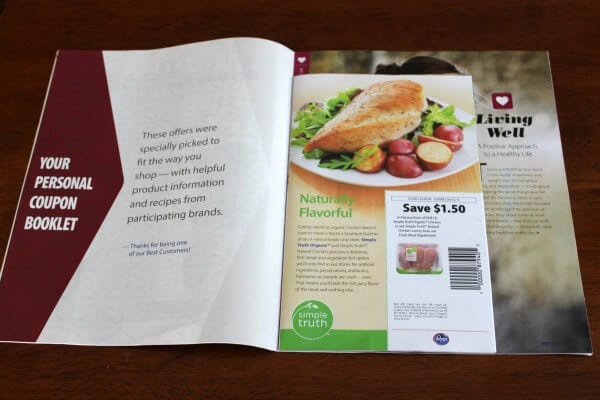 Don't walk past organic aisle and assume you can't afford it.
Lately, I have found that my grocery store offers organic produce at prices lower than the conventionally grown produce that is next to it. Just this week I bought organic gala apples for $1.48/lb when other apples were priced at well over $2.00/lb! I have gotten this deal many times. Two of our local grocery stores (Kroger and HEB) are also stocking more local and organic produce and sometimes those prices are a great deal! I remember last year I got both broccoli and cauliflower for a great deal when it was in season and offered from a local farm. I also like to buy organic hotdogs from Applegate. My local HEB will often have $1.00 off coupons which makes them about the same prices and traditional hotdogs (and sidenote about Applegate: all their ingredients are natural and pronounceable!) ALDI also will often have "special buys" on organic items which means they have them for a limited time because they are a special purchase. I've gotten some great deals there! So keep your eyes open and check those organic sections of your regular grocery stores and you might find some great deals!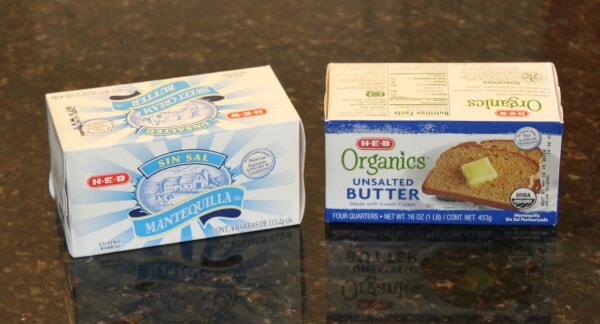 Compromise—buy half and half.
Sometimes the little voice in my mind that wants to save money on groceries disagrees with the little voice that wants to buy organic foods. In those cases, sometimes I will compromise and buy half organic and have conventional groceries. Take butter for example. Usually the organic butter at my local store is 75-cents more expensive than the regular butter. When I figure the average price of each, I'm paying a little more for the regular but a little less for the organic. That compromise helps me feel like I'm able to answer both of the voices in my mind!
Whether you choose to buy organic is up to you. But if you'd like to and always thought you couldn't afford it, hopefully a few of these tips on how to save money at the grocery store and wholesale clubs will help you do so and still save on your grocery budget!
Do you have any other ways that you like to save on organic foods? Share your ideas in the comments below!