This post may contain affiliate links. Please read my disclosure policy.
Buffalo chicken salad with ranch dressing is a delicious twist on a classic chicken salad recipe.
Here in southeast Texas, it's starting to get a little warmer during the days. I love a good salad and they are a great meal option to keep you cool on a warm day. Today, I'm welcoming Jessica from a Family Fun Journal and she's sharing a great new recipe! Remember when I told you my weeks were getting busier? Well, it hasn't slowed down so I'm glad I can count on some blogging friends to help share great new ideas with you to keep the magic in your meal planning. Welcome Jessica!
Hi! I'm Jessica. I'm a writer and busy mom of a four-year-old daughter. I love to have fun with my family. I'm so thrilled to have the opportunity to share my recipe for buffalo chicken salad with ranch on Brenda's amazing site.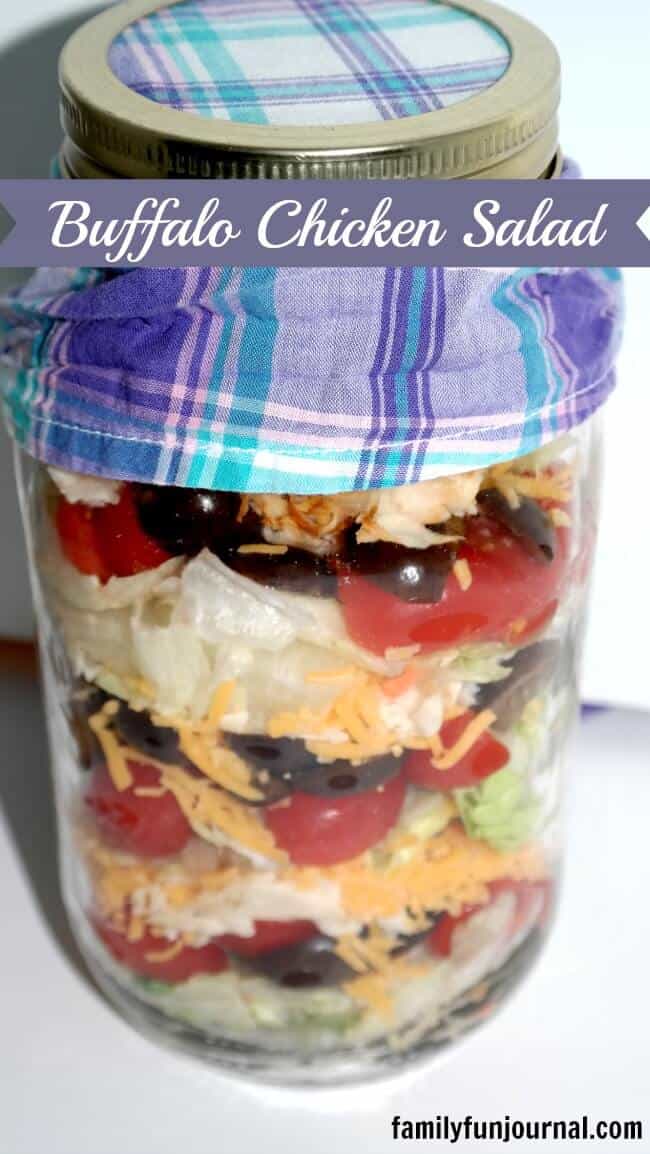 On my site, Family Fun Journal, I focus on family fun ideas. So, in honor of this special occasion, here is an adventurous version of an otherwise ordinary salad with chicken.

I love buffalo chicken. When most people think of buffalo chicken, they think of a fried, heavily breaded dish. I'm here to tell you that you do not need breading to make spicy, amazing buffalo chicken.
I like to mix it up at mealtime and serve my family something unexpected. This buffalo chicken salad recipe is a little on the spicy side. However, the addition of ranch dressing helps mellow the buffalo chicken flavor. By adding delicious, spicy chicken to a salad and topping it with ranch, you will have one dynamite dinner.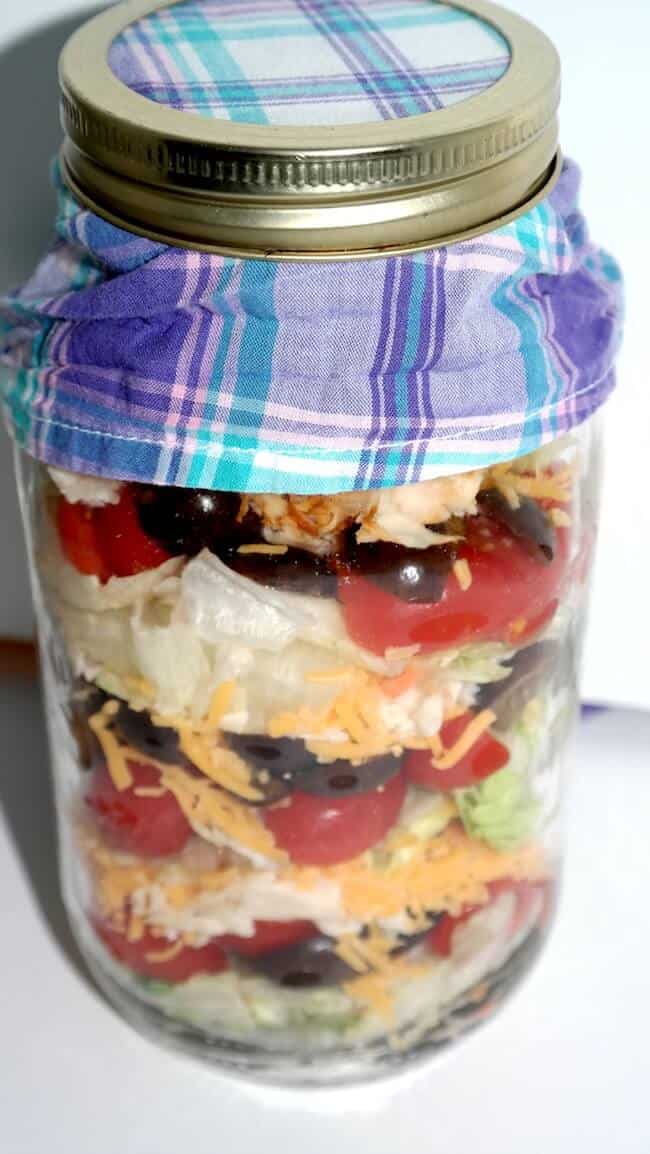 I served the buffalo chicken salad in a mason jar to add a little excitement to mealtime. I also like that you can easily see all of the layers of the salad. (Brenda says: what a great make-ahead option!)

I hope you enjoy this Buffalo chicken salad recipe!
Buffalo Chicken Salad with Ranch
Ingredients
Ingredients:
• 4-5 boneless skinless chicken breasts
• Sweet Baby Ray's Buffalo Wing Sauce and Marinade
• Shredded lettuce
• Shredded cabbage
• Sliced carrots
• Sliced tomatoes
• Black olives
• Shredded cheddar cheese
• Bacon pieces
• Ranch dressing
• Mason jar
Instructions
Preparing the chicken:
• Pour the buffalo wing sauce into a pot.
• Add the chicken to the marinade.
• Cover with a lid and cook over medium-low heat for approximately 20
minutes.
• Once cooked through, remove the chicken and shred it with two forks.
• Place in the refrigerator to cool down.
Preparing the salad:
• In a mason jar, layer the salad with lettuce, cabbage, carrots, black olives,
tomatoes, cheddar cheese, bacon pieces and shredded chicken. Repeat the
layers until you reach the top of the jar.
• Leave about an inch of space at the top.
• Seal the jar and store in the refrigerator until mealtime.
• When ready to eat, add ranch dressing to the top of the mason jar. Seal the jar
and shake it until the dressing is incorporated throughout the salad.
If you want to make a great tasting dressing, you can check out my recipe for ranch. Your kids will love this fun meal. My daughter's favorite part is adding the ranch dressing and shaking it in the jar. If you have small children, I recommend pouring the salad into a bowl after you've added the dressing. I hope you enjoy this fun family meal!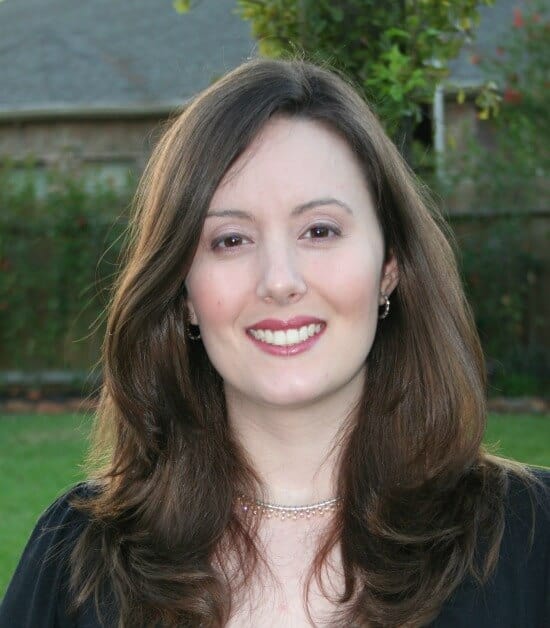 Jessica Wellington is a freelance writer and blogger. You can visit Jessica on her site at Family Fun Journal, where she writes about fun ideas and projects for the home, family and kids. You can also find her on Twitter, Pinterest, Facebook and Google+.