This post may contain affiliate links. Please read my disclosure policy.
Disclaimer: I have been compensated for this post but all opinions are my own.
Be sure to sign up for my email list to get new recipes and ideas in your inbox!
I'm excited to partnering with Produce For Kids again on one of their programs to get families eating healthier. I've been working with Produce for Kids since 2011 and love all the great things they do to help support a healthy eating mission.
This month we're kicking off the Mission for Nutrition! Not only will you have opportunities to get some healthy and great tasting recipe ideas, partners of Mission for Nutrition will be donating 80,000 meals to families in need through Feeding America. They have rounded up more than a dozen posts and podcasts all about meal planning too to help make your journey towards healthy eating for your family a bit easier.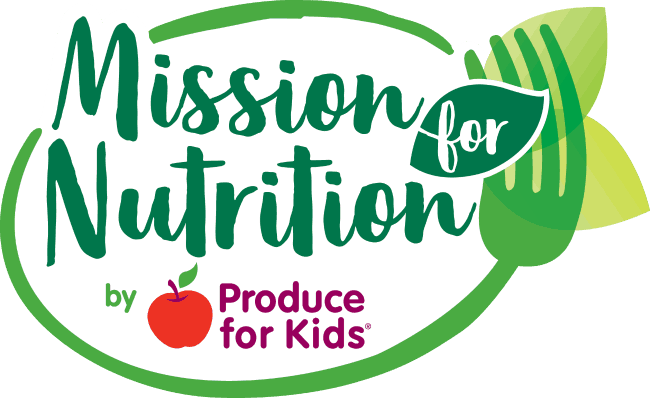 Mission For Nutrition Recipes, Tips and Prizes!
Read on for some ways that you can participate too!
Weekly Sweepstakes
Each week, Produce for Kids will be giving away a new prize on the Mission for Nutrition website. Prizes will include a meal prep prize pack, Instant Pot, air fryer and KitchenAid stand mixer. So cool! Check out the website for details on how to enter.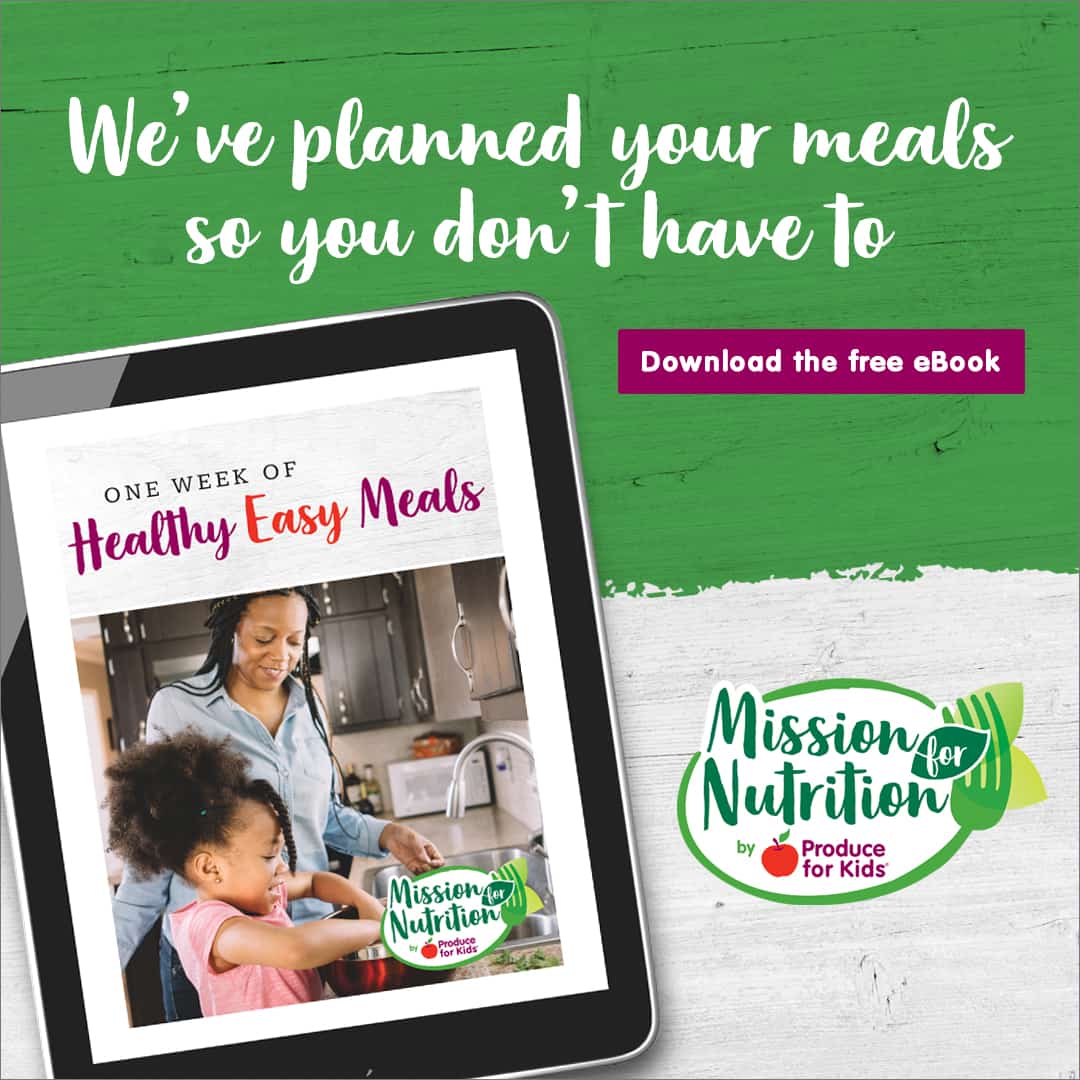 Free Mission Nutrition Ebook
You can find a FREE Mission for Nutrition Ebook on Mission For Nutrition website to download. It contains a weekday meal plan with ideas for breakfast, lunch and dinner!

Mission for Nutrition Twitter Party & Social Media
Be sure to join the Mission for Nutrition partners on March 14, 2019 at 4:00 pm ET for the #MissionforNutrition Twitter party! You'll have an opportunity to win prizes and of course, learns lots of great, nutritious meal and snack ideas and tips, too.
When you're on social media this March, be sure to use the #MissionforNutrition hashtag to keep up with all the great information and ideas being shared!
Sign up to receive an email in your inbox for each new recipe and get a FREE menu plan printable: FREE EMAIL SUBSCRIPTION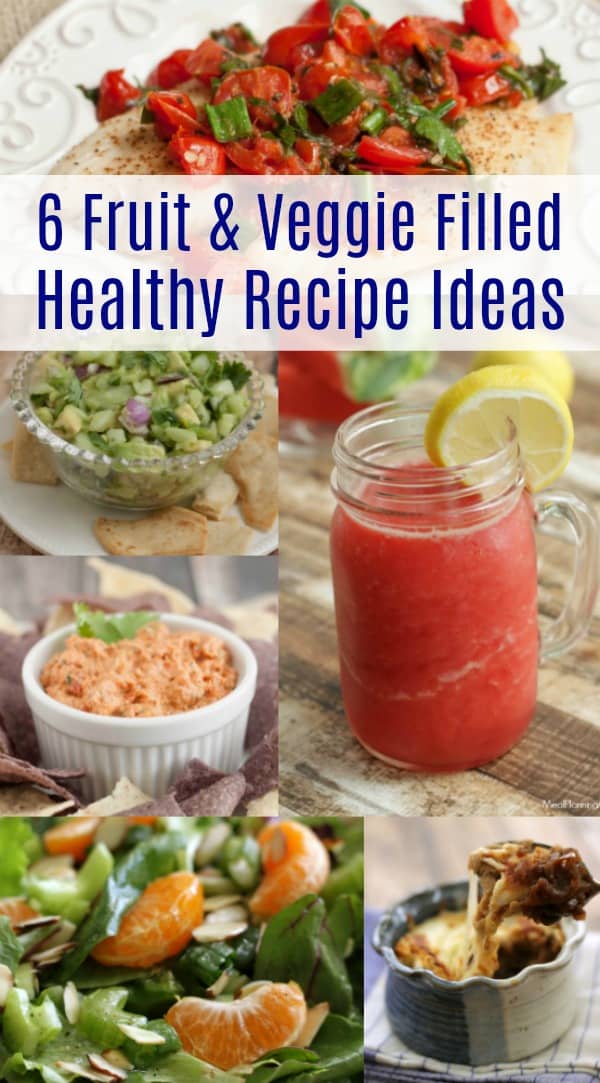 Healthy Snacks and Meal Ideas Recipe Roundup
In addition to the Mission for Nutrition website, I'm sharing some of my favorite, I've rounded up some recipes from my blog that happed to feature produce from the Mission For Nutrition partners. All of these recipes take about 15 minutes to prep—who doesn't love that?
(Note: some of them do require longer cooking time like the slow cooker soup or chilling time for optimal flavor, but I count that as hands off time!)
My Cucumber Avocado Salsa recipe has been around forever and seriously gets gobbled up as soon as it's set you. The bonus? It's filled with so many good-for-you vegetables!
I found this Mandarin Tossed Salad recipe on an old recipe card of my mom's. Make up the dressing ahead of time and preparation is even quicker. It's a perfect side salad for just about anything!
Super Simple Tomato Basil Topped Baked Fish (Nature Fresh)
With only a few ingredients, this Super Simple Tomato Basil Topped Baked Fish is perfect for an easy weeknight meal and it's budget friendly too! We like to serve it with Wild and Brown Rice Pilaf for a delicious, healthy meal.
Creamy Roasted Red Bell Pepper Dip (Pero Family Farms)
Red peppers IN a dip? Yep! This Creamy Roasted Red Bell Pepper Dip is a great alternative to hummus or the other dips normally served with vegetables or chips. I like to pair it with blue chips to give it a festive look!
Slowcooker French Onion Soup (Shuman Produce)
The star in this recipe is, of course, the onions! With only a handful of ingredients, this Slowcooker French Onion Soup is SO incredibly easy too. Pair it with a garden salad and you've got a great light meal.
Watermelon Lemonade Slush is a perfect way to use up leftover watermelon. What? You don't have ever have leftovers? Then save some extra to make up this refreshing drink that literally takes minutes to make!

Be sure to check out Eat Smart and Crispy Green too for some healthy snacking ideas on the go! Many thanks to all the sponsors of the Mission for Nutrition this month!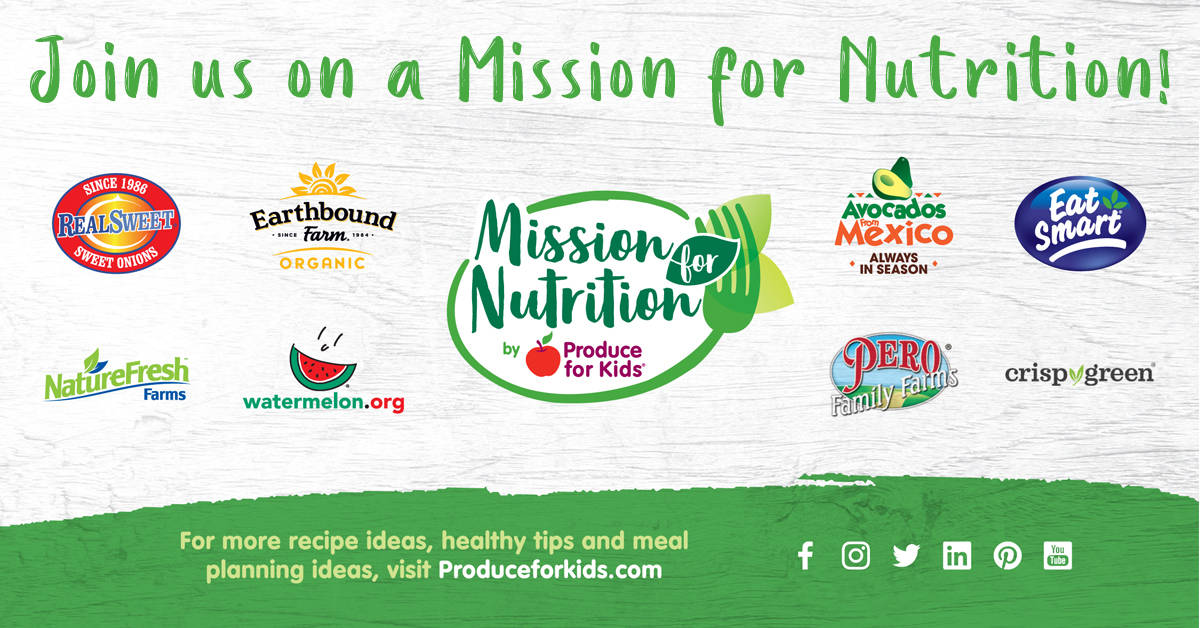 I hope you'll join me in the Mission for Nutrition this month by enjoying some tasty, good-for-you meals. Enjoy!

Have a question or want to share recipe ideas with others? Then join my private Facebook group, Meal Planning Magic Community Table here. If you've already joined, be sure to add your friends that may find it helpful too!
And don't forget you can always follow me on Facebook, Twitter, Pinterest , or Instagram. And don't forget to sign up for my email list here so you never miss a new post! Each of these ways to connect all offer a little something different and are a great way to stay in the loop on new menu plans, recipe ideas, giveaways, organizing tips and more! Want to know what items I'm using in my own kitchen to help streamline my time there? Then check out my Amazon Shop (see disclaimer in footer below this post)
Click on the photo below to browse more of my recipes!