Chocolate Black Cat Cookies are a fun and easy homemade cookies recipe, perfect for celebrating Halloween. Get your kids into the kitchen to bake these chocolate cookies with you!
Click here to PIN this Super Simple Chocolate Black Cat Cookies recipe to Pinterest.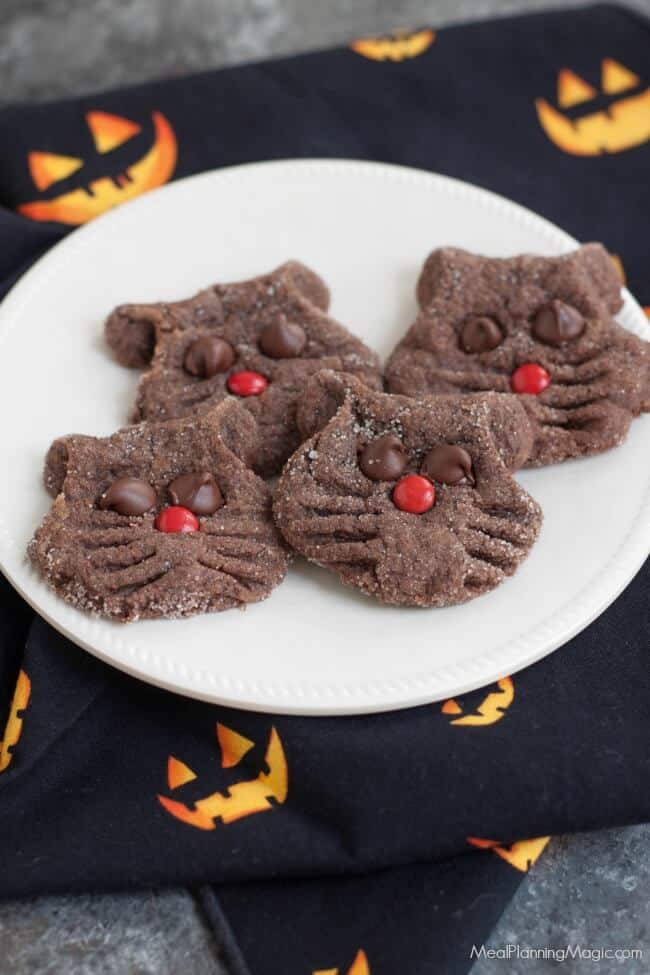 I originally shared this recipe here over 5 years ago and it's just so simple and good I wanted to share it again with those of you that may not have seen it the first time around. I just made these again last week for a teacher appreciation luncheon and they were a hit! A photo of them even made the PTO's Facebook page–ha! (they didn't know who had made them–they were just in a collage of photos from the day).
Baking Chocolate Black Cat Cookies has been a tradition in our house every year since I can remember! I shared the black cat cookies recipe originally back in 2011 but I've updated the photos again.
They are a quick and easy Halloween treat that are fun for kids of all ages to help with, too. The original recipe is from a newspaper clipping my mom cut out many, many years ago and they were something we made when I was younger. And I've been making them ever since! A few years ago, I even won third place in a regional magazine's recipe contest years ago! How fun is that?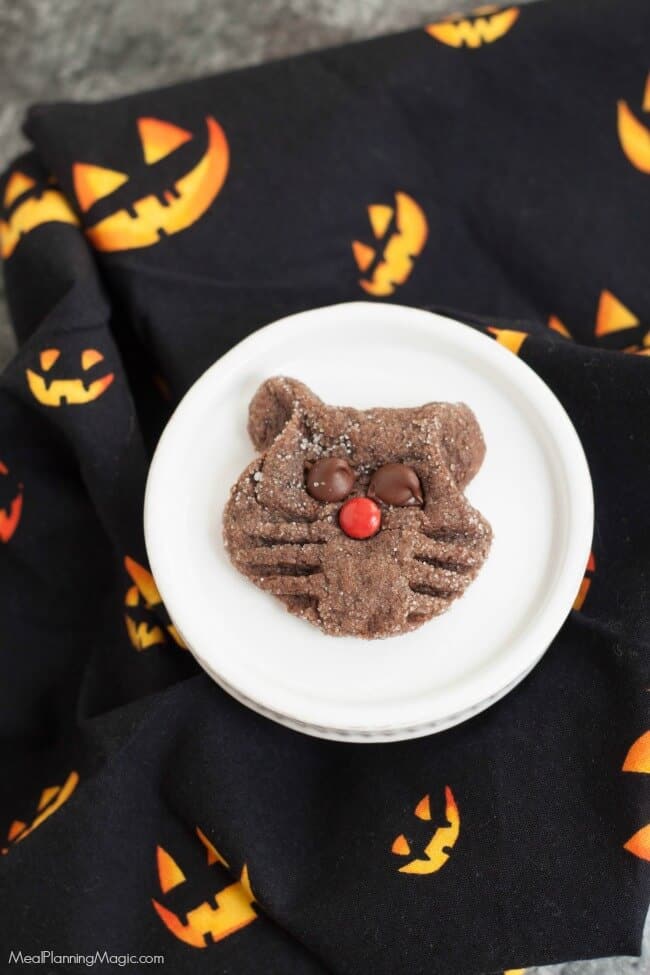 Now I make them with my own children and they are old enough to practically make them themselves–as a matter of fact, this year they did. They are by no means healthy, but a fun little treat for the holidays and they are SOOO easy!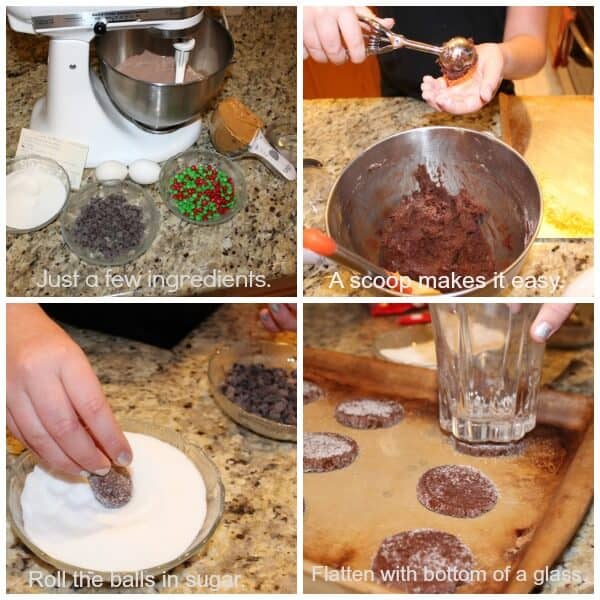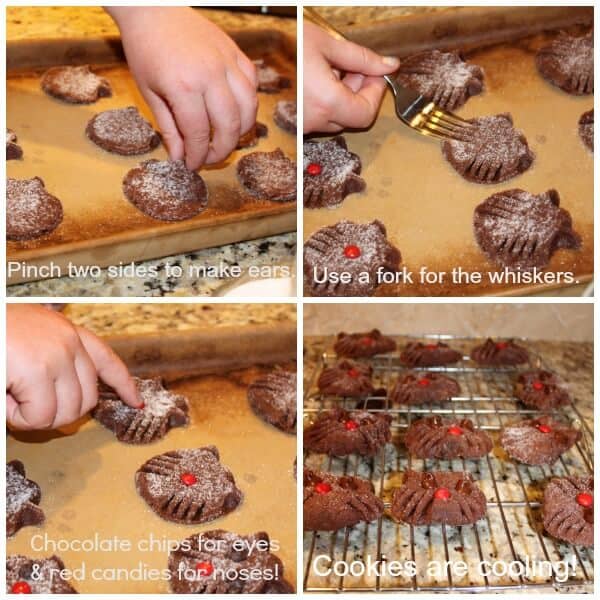 I hope you and your kids love baking these chocolate black cat cookies.
[simple-recipe]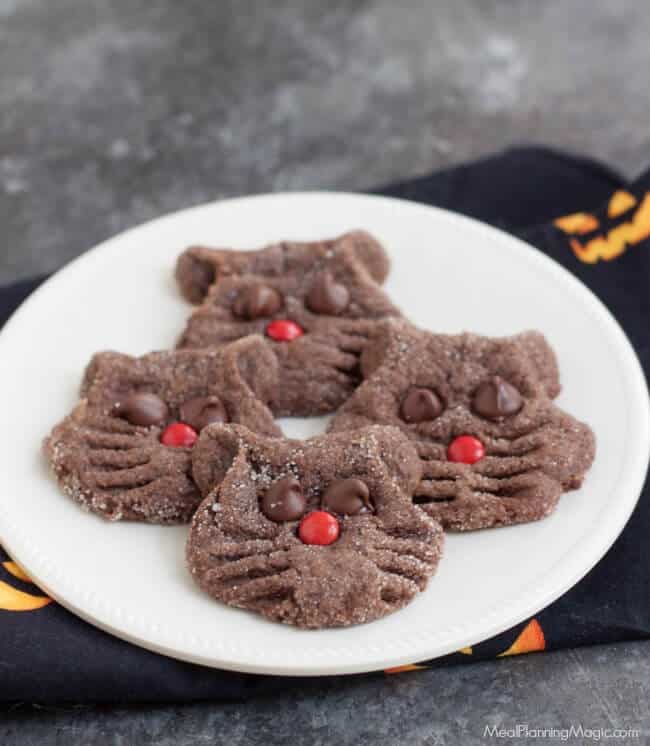 If you're still looking for some Halloween week treats, be sure to check out my Halloween Pinterest board. Happy early Halloween and I hope you take some time to have a little fun in the kitchen with your family!
Don't want to miss an update? Be sure to SIGN UP HERE to receive updates via email or RSS feed (you can choose the reader you prefer!) And don't forget you can always follow me on Facebook, Twitter, Pinterest or Instagram. They all offer a little something different and are a great way to stay in the loop on new menu plans, recipe ideas, giveaways, organizing tips and more!