This post may contain affiliate links. Please read my disclosure policy.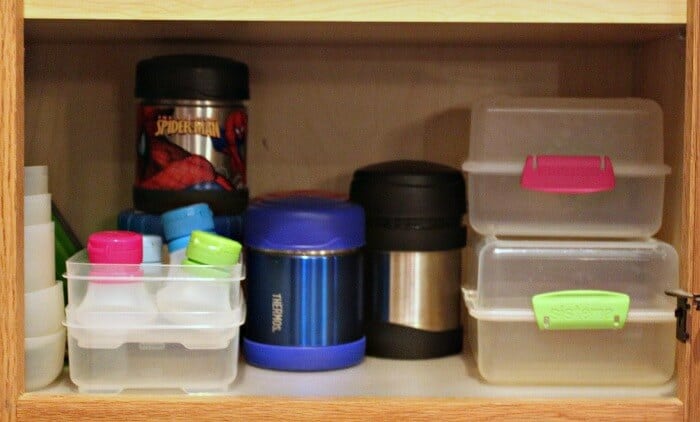 Packing nutritious lunches every day can seem especially daunting when you add in the options of what to pack them IN. For us, choosing reusable lunch containers that are earth friendly just makes sense. Not only will you save money in the long run, you'll also be helping the environment by creating less waste.
But the choices can be overwhelming! We have several types at our house and as our needs change. Our lunch containers change too which helps make bringing lunch to school a bit easier. If you ask my kids, they'll tell you I have a bit of a lunch container obsession, so I've seen and purchased ALL types of containers over the years.
Today I'm sharing five tips of things to look for to help make your search easier. This post originally appeared on as a guest post I wrote for The Lunch Tray blog. If you haven't checked The Lunch Tray be sure to do so! There, Bettina Siegel, writer and nationally recognized school lunch advocate shares information on issues relating to children and food policy.
Qualities to Look For in Choosing Reusable Lunch Containers
Durability. With nearly daily use and washing, durability is key. Look for how easily lids come on and off or how hinges work. Check the seals also. Do they seem like they will be leak proof?
Ease of use. Little hands don't always have the strength or dexterity as adults. Finding a container that is easy to open is a must. Are lids easy to twist or take on and off? Do they snap closed so that leaks are less likely to occur? Do zippers or snaps on lunch bags seem easy to open and close? Are lunch totes large enough to hold the basics but also fit in a backpack? Bring your child to store to have them test things out.
Easy to clean. Most reusable lunch containers are dishwasher safe. And even though I don't have babies any longer, I held on to our bottle brush and small brush. They work great for cleaning out drink bottles (the smaller brush is especially good for straws). For bags, a daily wipe on the inside is good and tossing in the washing machine every couple of weeks can help keep things fresh, too.
Keeps food hot or cold. My kids love to bring leftovers to school for lunch. Our thermal food containers keep food hot or cold for hours—definitely until lunchtime. For hot foods, I put boiling hot water in the empty container to heat it up, then dump out the water before adding the heated leftover food. Use ice water for cold foods. It works great!
Availability. This time of year, many stores have an expanded selection of lunch containers and bottles. I've seen them at our discount stores like Target, sporting goods stores and even office supply stores in their Back-To-School display areas. But during the rest of the year, I often find them in the camping section of many of those stores, at stores like The Container Store, TJ Maxx or Homegoods/Marshall's. Some of our favorites have come from the latter two) and of course, you can always order online. You can find a selection of reusable lunch containers and items that my family uses in my Amazon Shop here.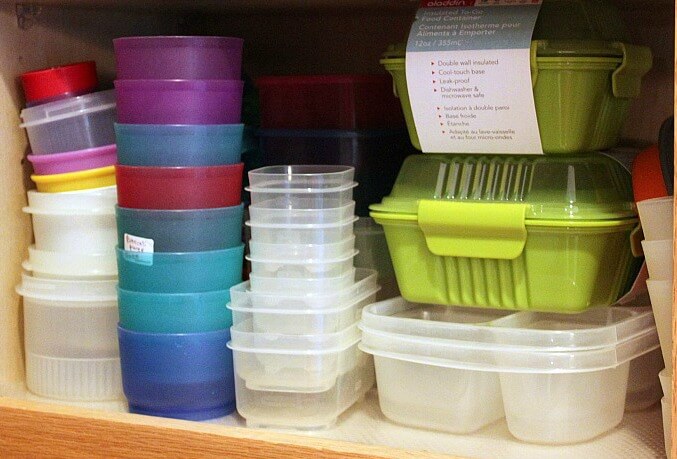 With all the fun colors and designs, your kids can take their lunch to school in style. Now what goes into the containers is up to you but with a few different options, bringing homemade lunches to school or work is just a tad easier when you have the tools for choosing reusable lunch containers!
Fill Up Your Lunchbox!
Looking for some delicious ideas to add to that lunchbox? Here are a few of my kids' favorites to bring to school:
Easy Homemade Tomato Basil Parmesan Soup
Delicious Chicken Caesar Pasta Salad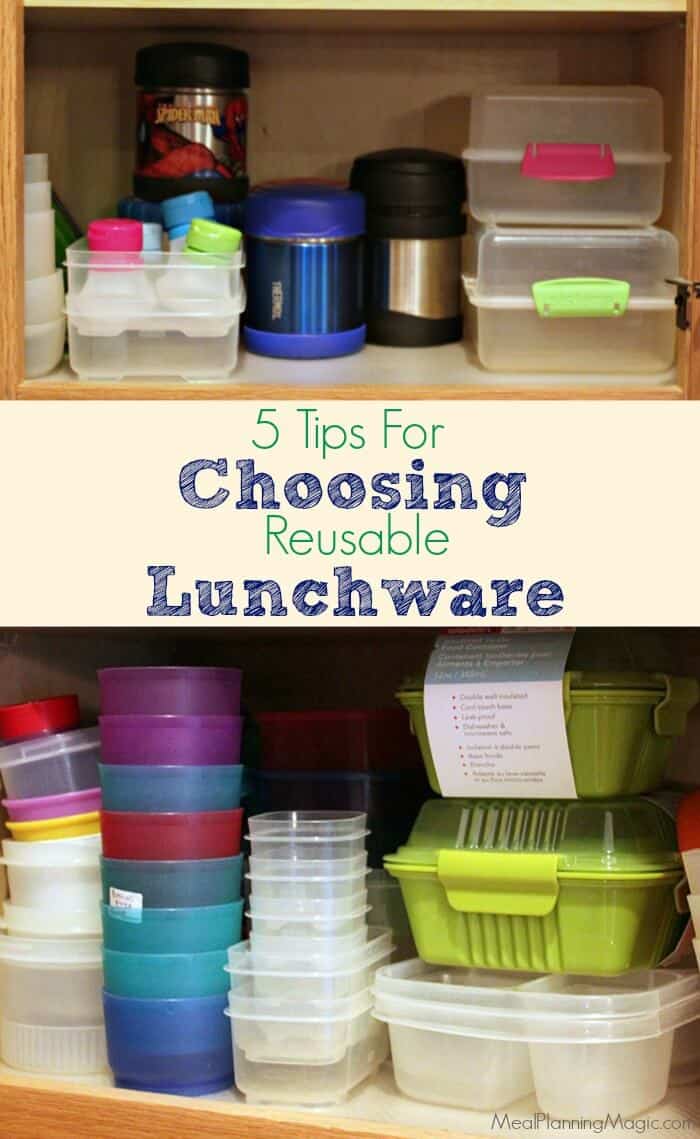 Disclaimer: This post contains affiliate links. That means, if you choose to order something from that site, I will receive a small portion of the sale as a thank you for the referral–at no additional cost to you!