This post may contain affiliate links. Please read my disclosure policy.
Explore new cuisines and easily create recipes from around the world with these tips and tools to help you save time and money, too!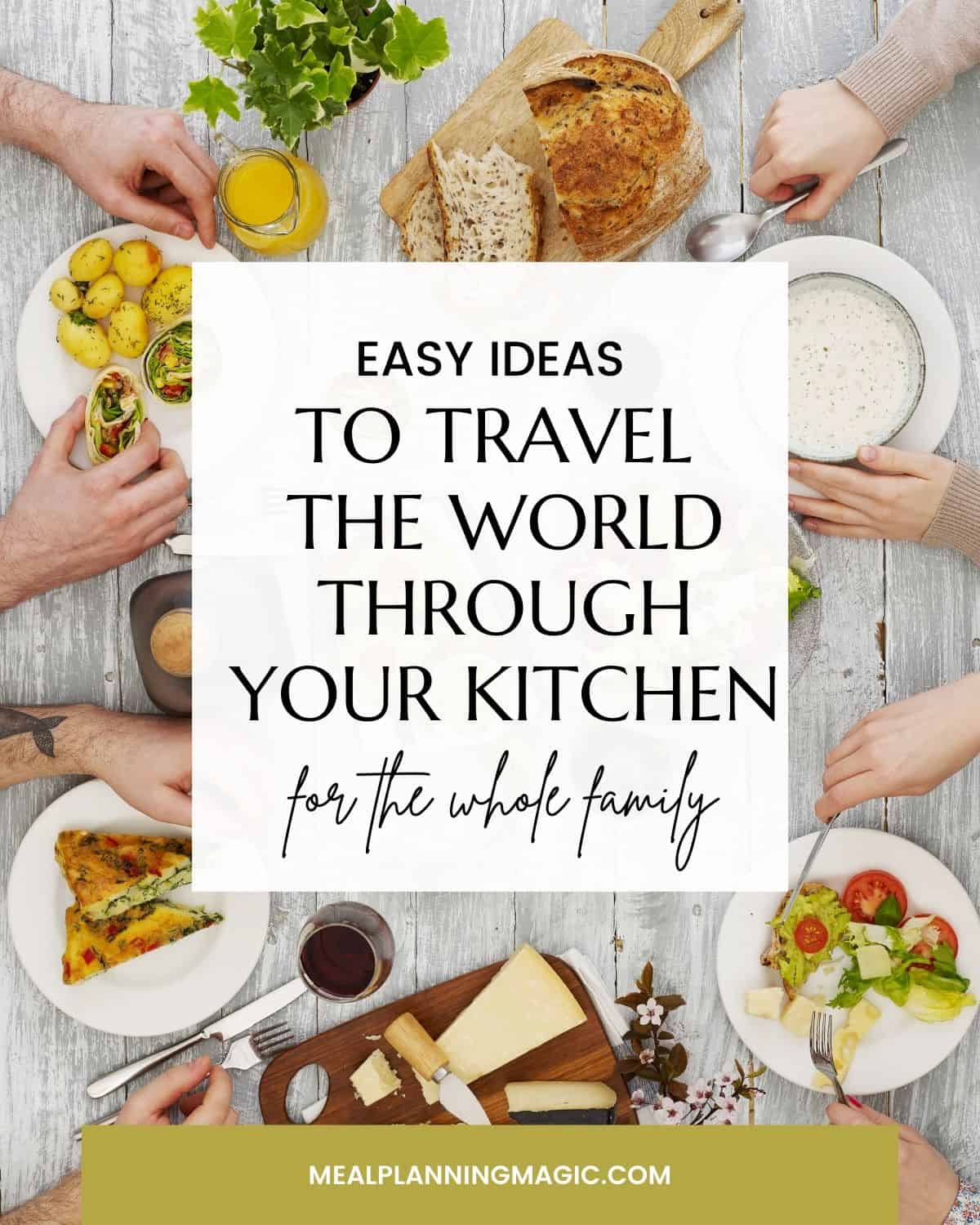 I've partnered with Healthy Family Project on this post but all opinions are my own.
If the last couple of years have taught us anything, one of those things is that we don't necessarily need to leave home to learn ways to experience new things and that includes new flavors, too!
Living in Houston, we are lucky that our city has a very diverse selection of cuisines to choose from. But eating out can get pricy over time, plus, it's fun create something special in our own kitchens, too!
More and more grocery stores seem to have noticed and are stocking a variety of international ingredients to help make traveling the world through your kitchen a bit easier!
5 Reasons to Travel The World Through Your Kitchen
It's cheaper. Than traveling to a destination that is. Save money on travel expenses like gas, flights or lodging and experience new flavors from the convenience of your own home. You might spend a little more on ingredients you might not be used to but overall, it can still be fun and delicious!
It can help you learn new techniques to try. For example, Korean and Vietnamese cuisines often use pickled vegetables in their dishes so learning how to pickle may be something new for you. This Jicama Avocado Crab and Brown Rice salad is an simple way to try something new.
It's an easy way to introduce new flavors and ingredients. For example, Greek foods use a lot of whole grains like farro or quinoa and Italian food often uses herbs and spices like oregano or basil.
Even if you have pickier eaters in your household, there are many staple ingredients that are common across the world such as rice, pasta, potatoes and chicken. With these base ingredients, it can be easier to add new flavors more easily. These Greek Tacos have been a family favorite of ours and can also be easily customized to suit different palates.
Learn more about a different culture. When my kids were little, we loved to choose books to read or find movies to watch that paired with the country's recipe we were trying.
Think beyond just dinner. If the idea of cooking an entire meal using ingredients you may not be familiar with has you running in the other direction, try branching out with a smaller meal idea. Snacks, appetizers or desserts are a great way to introduce new flavors without a huge commitment. These Simple Skillet Chilaquiles are a tasty breakfast idea too!
Travel the World With Recipes & Meal Prep Tips from The Healthy Family Project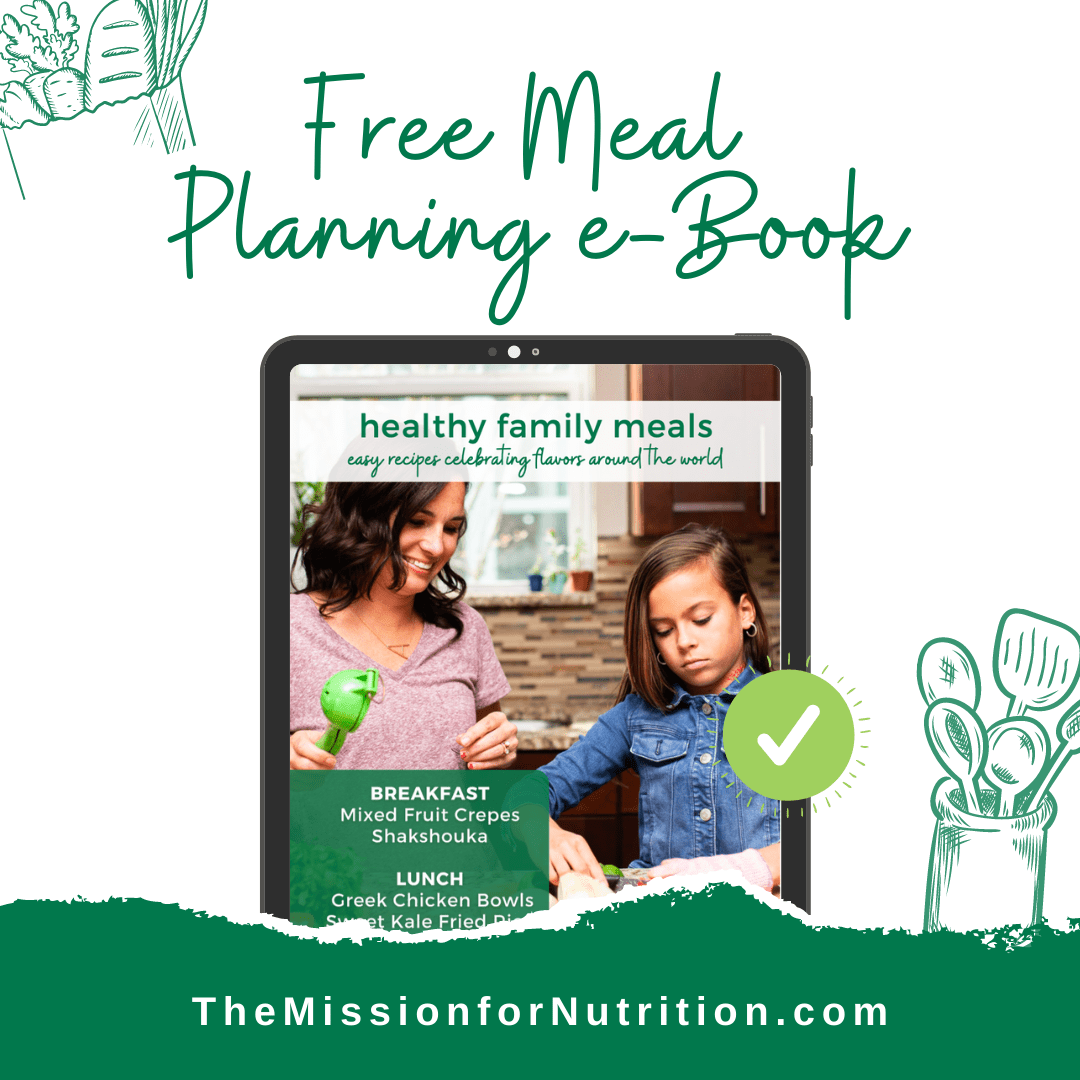 March is National Nutrition Month and the Healthy Family Project has many resources they are sharing for their Mission For Nutrition.
Healthy Family Project is a cause driven organization and I've had the pleasure of working with them 2011 (find some of the posts I've written for them here). Through their Mission For Nutrition campaign, their produce partners are making a total of $12,000 donation back to the Foundation for Fresh Produce to increase accessibility to fruits and vegetables in schools.
By visiting their website, you can download their free mini-meal planning magazine that includes tips for making the most of your meal planning and also 6 easy meal prep recipes to get you started. The recipes are internationally inspired and includes a grocery list to help keep you on budget and reduce food waste. The recipes are all tested and are absolutely delicious!

Be sure to follow them on social media such as Instagram, Facebook and Twitter and use the hashtag #missionfornutrition to keep up with all they are sharing this month (and beyond!) Or join me, the Healthy Family Project team and others just like you in the Healthy Family Project private Facebook Group where we ask questions and share all kinds of healthy family ideas!
Many thanks for these produce partners that help contribute to the cause!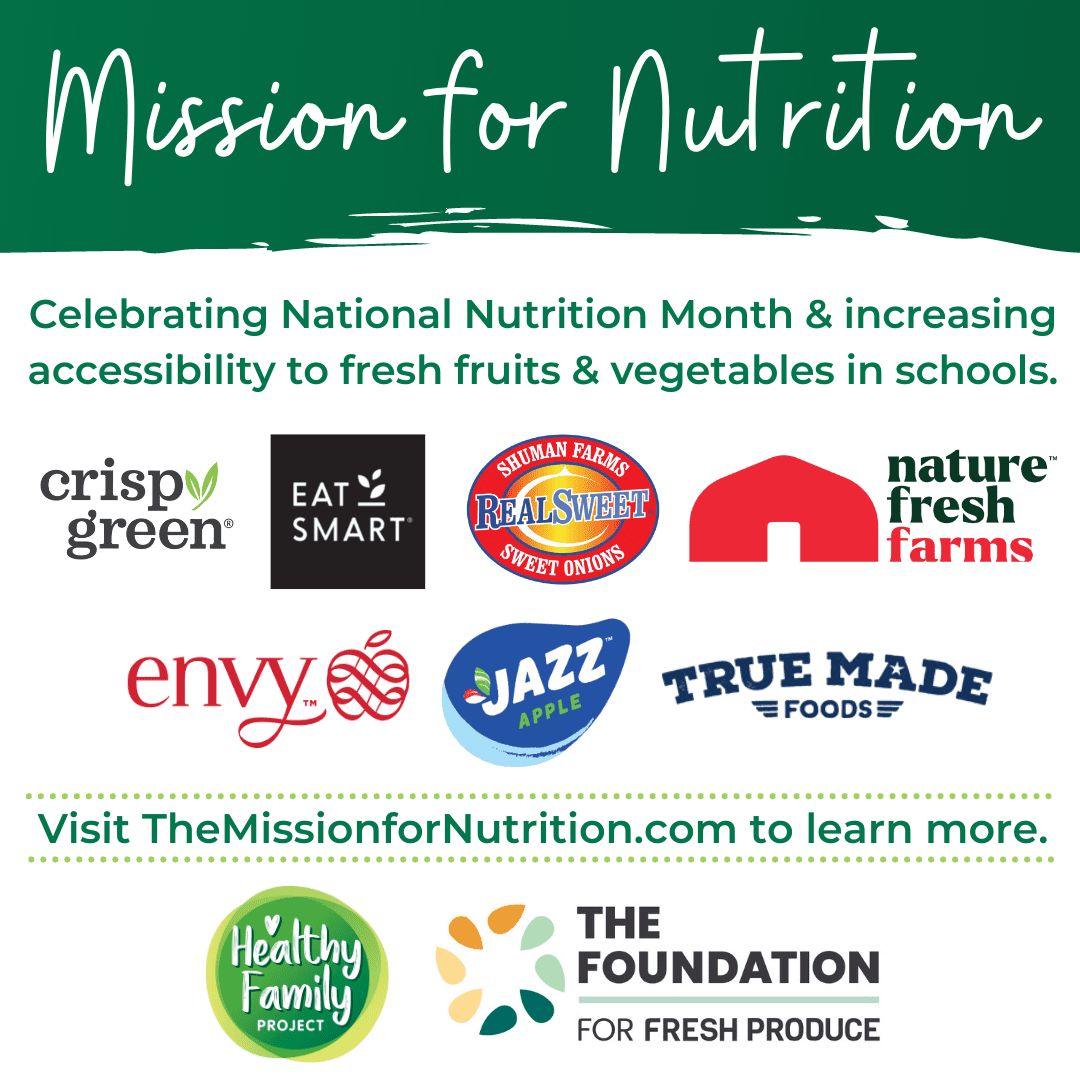 I hope these ideas and resources have encouraged you to try more recipes from around the world yourself!