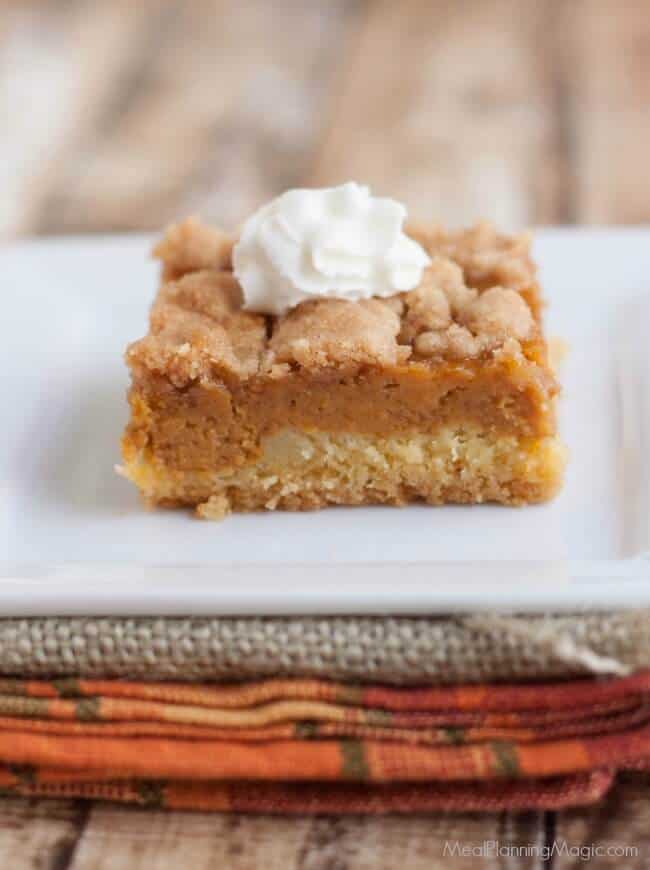 This post appeared on my blog almost five years ago! It's so yummy and still one of my favorites so I updated it with new photos to share again with you all since it is probably new to many of you!
I originally got the recipe many years ago for these Pumpkin Pie Dessert Squares from my mom. I have made it many times over the years for parties, teacher luncheons and other events. Every time I make it, it's a HUGE hit! They are really easy and if I had my way, I'd be making this dessert a lot more often.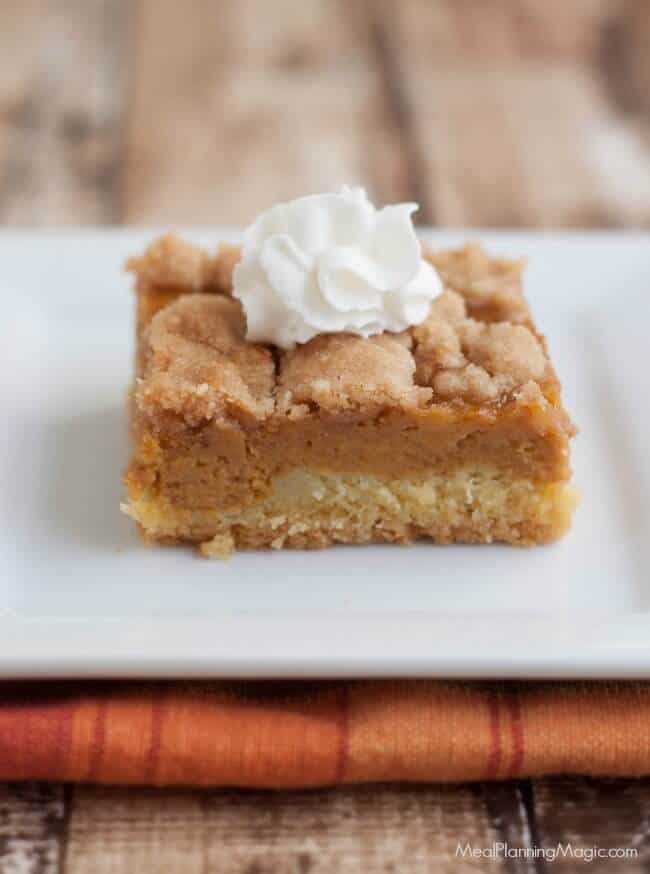 If you love pumpkin like I do, make a plan to bake some of these up to share with your friends and family at Thanksgiving or other holiday. I cut mine into smaller bars and we had them like finger food. But you can cut them into bigger squares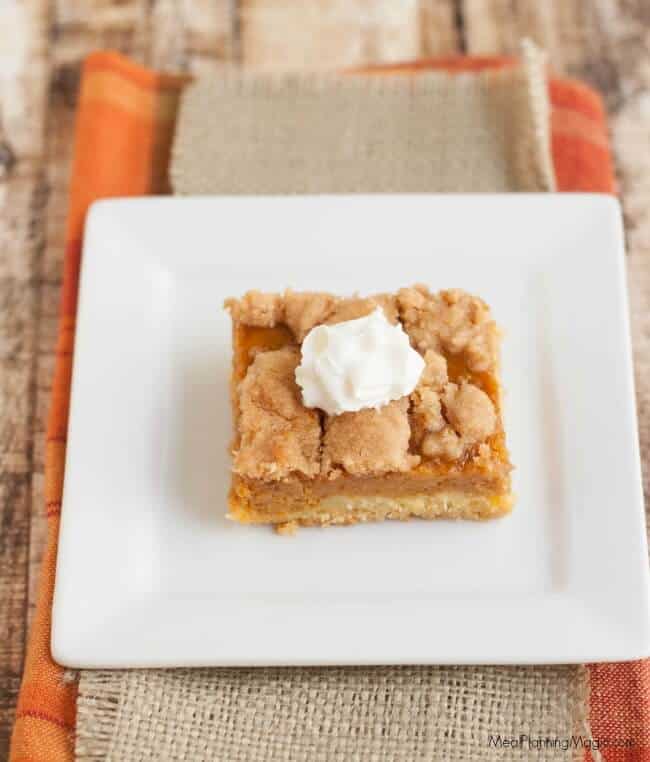 What's your favorite way to enjoy pumpkin? I LOVE all things pumpkin! Check out my Pumpkin-palooza Pinterest board for more recipes using pumpkin if you're a fan like me.
Don't want to miss a new weekly menu plan? Be sure to SIGN UP HERE to receive updates via email or RSS feed (you can choose the reader you prefer!) And don't forget you can always follow me on Facebook, Twitter, Pinterest or Instagram. They all offer a little something different and are a great way to stay in the loop on new menu plans, recipe ideas, giveaways, organizing tips and more!