This post may contain affiliate links. Please read my disclosure policy.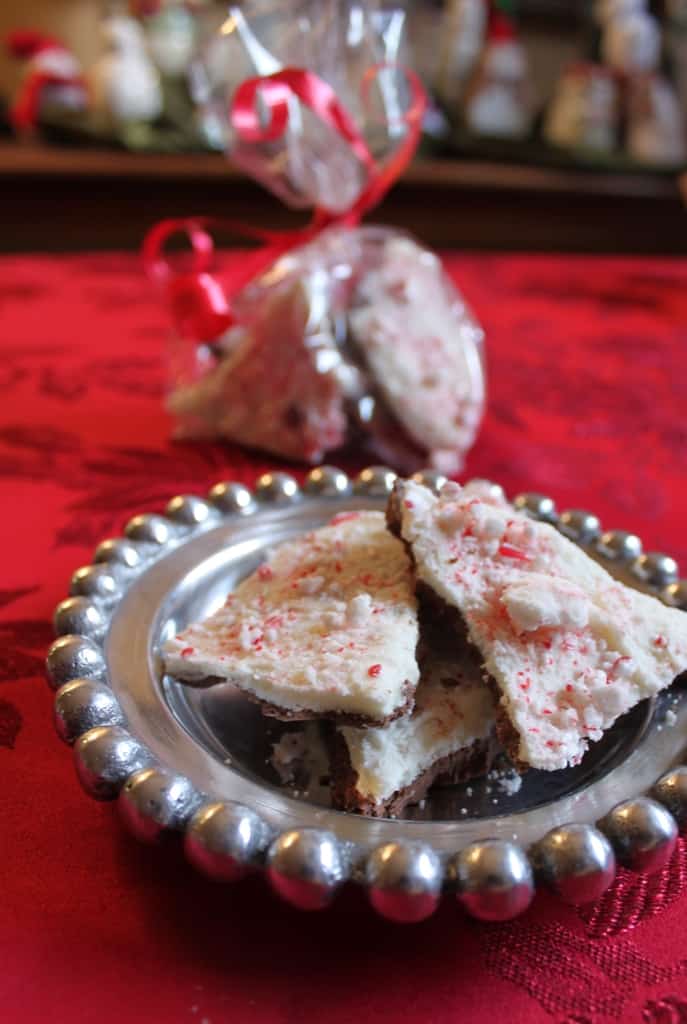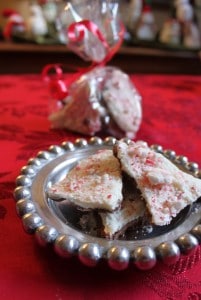 It's hard to believe that here we are at the end of the 12 Weeks of Christmas Cookies. Back when we started in September, December 15th seemed so far away. I have so enjoyed hosting this blog hop these last few months, reading everyone's updates and collecting so many terrific new recipes.
For my last sweet treat, I've saved a simple but delicious candy that everyone loves: Easy Peppermint Bark. The recipe is not rocket science but I'm always surprised at how many people can't believe I made it myself! I love to make this up in big batches and give away to teacher, friends and neighbors. It's great because it is so quick and easy to make for last minute gifts or holiday parties.
Here's how to make it yourself!
Easy Peppermint Bark
Author:
Ingredients
Easy Peppermint Bark
One package of chocolate bark (I use Kroger brand)
One package of white chocolate bark
2 tsp. peppermint extract
About ½ cup crushed peppermint candies or canes
Instructions
Line 11×15 jellyroll style pan or baking sheet with edges with aluminum foil. Melt chocolate bark according to package directions. Add peppermint extract and mix until well blended. Spread melted chocolate mixture evenly into pan reaching to all edges and corners.
Place baking sheet in freezer for 5 minutes. Do not leave in any longer or your second layer will not stick to the chocolate.
In the meantime, melt white chocolate bark according to package directions. Once the 5 minutes is up, take tray out of freezer and spread melted white chocolate over chocolate layer.
Immediately sprinkle crushed peppermint candies over white chocolate and pressing in candies if necessary.
Let bark harden at room temperature, about 30 minutes (or you can put it in the freezer again for a quick freeze). When harden, remove bark and foil from pan and break up bark into chunks. Store in an airtight container for up to two weeks or in freezer for up to three months.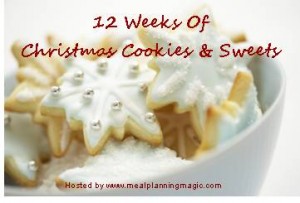 This is our final week of this blog hop and it's now over, but be sure and check back in the New Year for details on the two new Blog Hops that I'll be hosting. The first is an Eating The Alphabet Challenge—all about fruits & veggies and the second is a New To Me Recipe Challenge to help us try out recipes from all those that we've collected in cookbooks, magazines, online or wherever! And as always, happy baking!
Be sure to visit all the other bloggers shown below to see what they've baked up today!