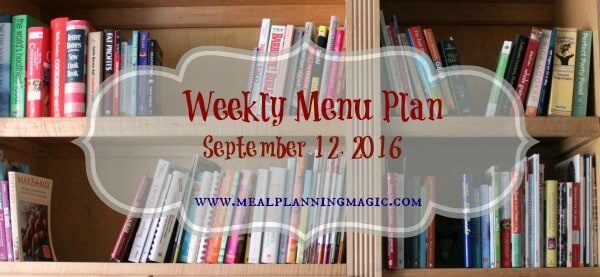 This week my allergies have really had me running slower than usual. One day was not so great but for the most part I'm just operating at like 65%. I'm ready to be well! But life hasn't stopped so that means dinners have to be super easy and convenient. We're also in the season of parent open houses and back-to-school type meetings so my slowcooker is also super handy. Well, I'm not gonna lie, I love my slowcooker just about any time of the year. If you're not using yours to it's full potential, check out this post for
I did make a couple of breakfast recipes and took new photos to share here the blog so be on the lookout for those. I'm always looking for breakfast ideas you know. Our struggle is real over here with so many different preferences (or lack of preference sometimes) in the mornings!
So, here's what's on our dinner menu this week.
Monday: Ground Turkey, Barley and Vegetable Soup
Tuesday: Turkey Florentine Burgers on Pretzel Buns plus a chickpea, orzo and kale salad (both from Dream Dinners)
Wednesday: Chicken Soft Tacos with Key Lime Corn
Thursday: Homemade Chicken Noodle Soup plus garden salad
Friday: Leftovers
Saturday: Bacon Ranch Chicken (trying a new recipe) plus garden salad
Sunday: Paella (I keep trying for this–hasn't worked out these last couple of weekends as I had hoped)
What's on your weekly menu plan this week?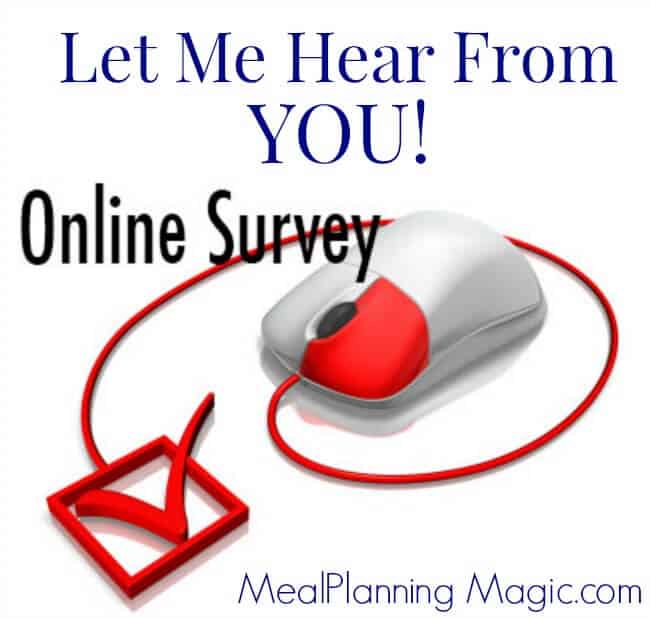 Whatcha Thinking?
Have you taken my Semi-Annual Reader Survey yet? There's still time and your input is invaluable to me! There are only 12 questions and it should only take you a few minutes. Take the survey here!
Don't Miss Out!
Don't miss out on all kinds of updates from Meal Planning Magic! Be sure to SIGN UP HERE to receive updates via email or RSS feed (you can choose which you prefer or choose to receive both!) And don't forget you can always follow me on Facebook, Twitter, Pinterest or Instagram. They all offer a little something different and are a great way to stay in the loop on new menu plans, recipe ideas, giveaways, organizing tips and more!