This post may contain affiliate links. Please read my disclosure policy.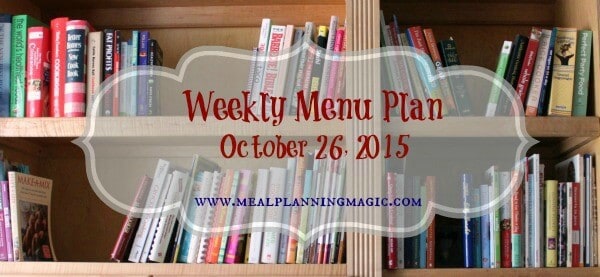 How did we get to the end of October already? Seems like it has just flown by although we have filled it up with lots of fun activities too! This week I'm keeping my Weekly Menu Plan post pretty simple. After sitting down a few weeks ago and planning a few weeks' worth of menu plans, I finally came up empty and had to do some more menu planning for the week! Maybe I'll get a chance in the next week to plot out the next several weeks' worth of meals too. So for now, here goes:
Weekly Menu Plan – For Dinner
Monday: Pork carnitas with chipotle lime corn (from Dream Dinners)
Tuesday: Crockpot Lasagna Soup and garden salad
Wednesday: Special activity–YOYO because we're going in different directions this night (some will get dinner out, some will have leftovers)
Thursday: Slowcooker Beef & Broccoli . I've made a few adjustments to this recipe so will need to take some photos so I can share that with you. The original recipe is really good though so give it a try!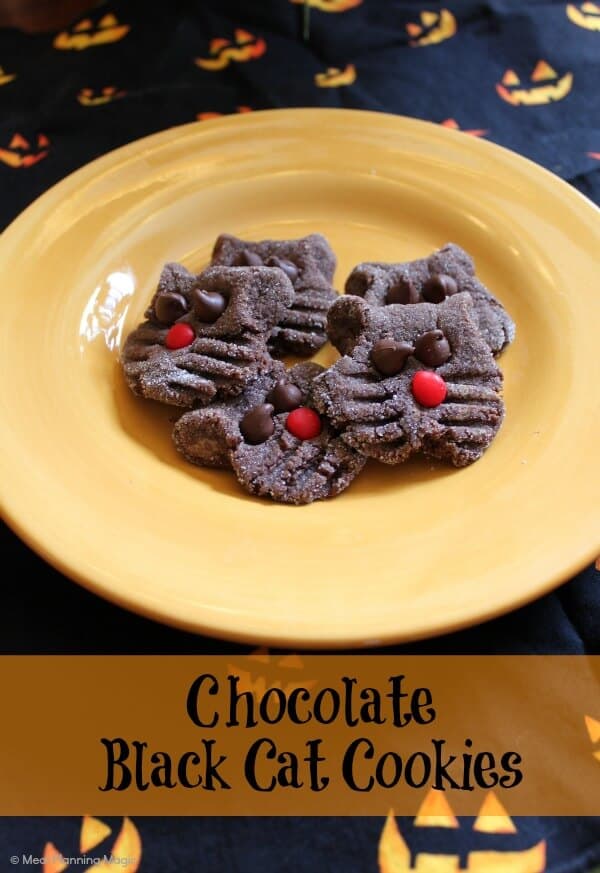 The kids and I did make these fun and Easy Chocolate Black Cat Cookies over the weekend just in time for Halloween. They are super simple so if you're looking for something quick, easy, festive and delicious, these cookies are it! If you're still looking for some Halloween-inspired recipes, I pinned a ton of new recipes to my Halloween Pinterest Board last week so be sure to check it out! It's not all sweets and there are lots of recipes from the simpler to the more complex–something for everyone!
What's on your menu plan this week?