This post may contain affiliate links. Please read my disclosure policy.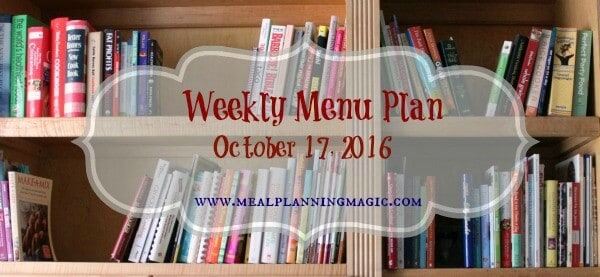 Have I told you lately how much I like my slowcooker? Ok, I'm pretty sure if you've been following me for awhile you know it's no secret! I'm relying on at least one slowcooker meal a week these days as it just makes dinnertime life so simple! It allows us to also spend time eating together connecting as a family a little bit more.
I've also been trying some new smoothies in the morning for breakfast. I'm always looking for quick and easy recipe ideas for my family as they all have different appetites in the morning. I tried a banana and pear one yesterday and I thought it was pretty good but my kids were not a fan. If you have any favorite smoothie combinations, please share in the comments below!
This week is about using up some freezer meals and also making some simple family favorites. I'm still working on getting more photos of what I make so that I can share those recipes with you all too!
Here goes with my Weekly Menu Plan
Monday: Toasted Pecan Chicken (from Dream Dinners) with mashed potatoes and roasted Brussels sprouts (which I now buy at Aldi because they are a good price and just the right size bag for our family!)
Tuesday: Pepperoni Pizza Roll Bread plus garden salad
Wednesday: Chicken with Lemon Herb Sauce (also from Dream Dinners), rice pilaf and roasted broccoli
Thursday: Crockpot Lasagna Soup and garden salad
Friday: Leftovers
Saturday: Out to eat
Sunday: Italian sausage sandwiches with sauteed peppers and onions and meatless Homemade Spaghetti Sauce (comfort food for me!)
What's on your menu plan this week?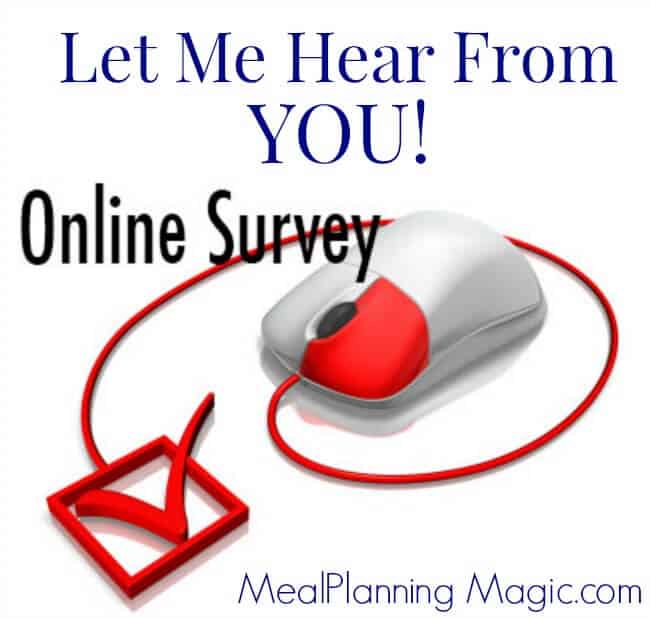 Don't Miss Out!
Don't miss out on all kinds of updates from Meal Planning Magic! Be sure to SIGN UP HERE to receive updates via email or RSS feed (you can choose which you prefer or choose to receive both!) And don't forget you can always follow me on Facebook, Twitter, Pinterest or Instagram. They all offer a little something different and are a great way to stay in the loop on new menu plans, recipe ideas, giveaways, organizing tips and more!