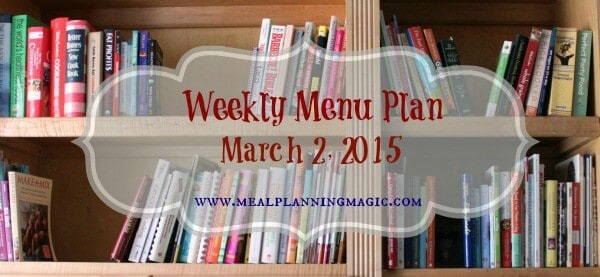 My kids started swim clinic this week in preparation for summer swim team so our weekday evenings have just gotten busier! Clinic days are up to three times a week so I'll be adding lot of slowcooker and super easy meals to the menu plan over the next several weeks to make dinner time a little less hectic (hopefully!). Next week is Spring Break for us so I won't be posting a weekly menu plan as we're going to remain flexible that week. But here is our weekly meal plan for this week:
Monday: Rustic Italian Tortellini Soup (this is one of our FAVORITES and so, so easy to make). I have some spinach to use up and some tortellini in the freezer (subbed for the fresh called for in this recipe)
Tuesday: Fajitas (from freezer) marinated with fajita spice blend topped with fixings that I'm trying to use up like avocado, tomato, cheese, peppers & onions and sour cream/plain yogurt.
Wednesday: Raspberry Chicken (from Dream Dinners) with Rice and roasted green beans
Thursday: Leftovers
Friday: Out to Eat
Saturday/Sunday: Spring Break starts so we're winging it!
Menu Inpsiration
If you're looking for some menu inspiration, be sure to check out my Pinterest boards. I pin lots of new finds from around the web to my boards almost daily so you're sure to find lot of inspiration. St. Patrick's Day is coming up in a couple of weeks (we're not Irish but still like to celebrate with some fun menu items) and Easter and Passover are just about a month away also. I've got my St. Patrick's Day and Easter/Passover boards at the top of my Pinterest account so they're easy to find but be sure to spend some time looking around at all the other boards, too!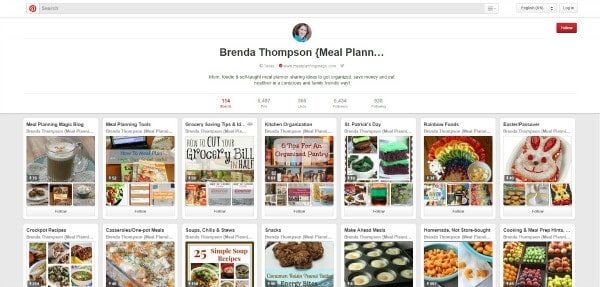 What's on your menu plan this week?
Don't Miss Out!
Don't miss out on all kinds of updates from Meal Planning Magic! Be sure to SIGN UP HERE to receive updates via email or RSS feed (you can choose which you prefer or choose to receive both!) And don't forget you can always follow me on Facebook, Twitter, Pinterest or Instagram. They all offer a little something different and are a great way to stay in the loop on new menu plans, recipe ideas, giveaways, organizing tips and more!