This post may contain affiliate links. Please read my disclosure policy.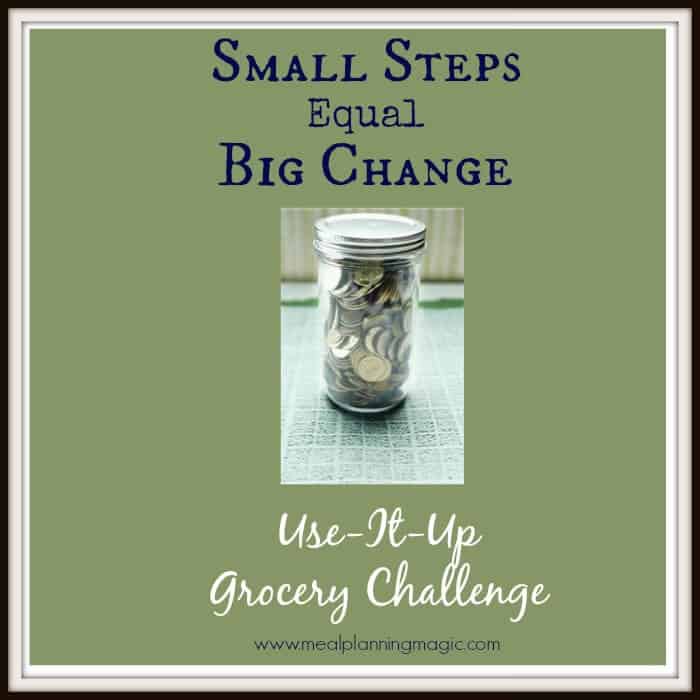 Well, I missed last week's update for the Use It Up Grocery Challenge and this one is going to be pretty short and sweet. Have you been keeping up with the challenge? It's proven to be a bit more difficult than I anticipated when I first started because of some last-minute company and a birthday party in there (which I knew about but didn't really plan for in the challenge). Life got in the way and I didn't get my post up nor any photos taken. Whoops!
The good news is I am continuing to use up what we have on hand but also adding a little more into the mix. You may remember from this week's Weekly Menu Plan and the Cheesy Crabmeat Canapes I shared with you on Sunday, that I had some crabmeat to use up. I'm so glad I was able to use it-it was kind of splurge at Costco (but still cheaper than the grocery store!) so using up 100% of it was a good feeling on the money I spent. All in all, my regular grocery bill still was about $40 for both weeks and that includes buying organic milk, eggs and meat. I was able to score some things on sale so that always helps.
How has your Use-It-Up Grocery Challenge gone? I hope it's inspired you to shop more often from what you have on hand to help you save on your grocery bill and reduce food waste. This will be my last update for awhile until I decide to do another challenge. To find more tips on how to reduce food waste and save money, check out this post. Let me know how you did in the comments below.