This post may contain affiliate links. Please read my disclosure policy.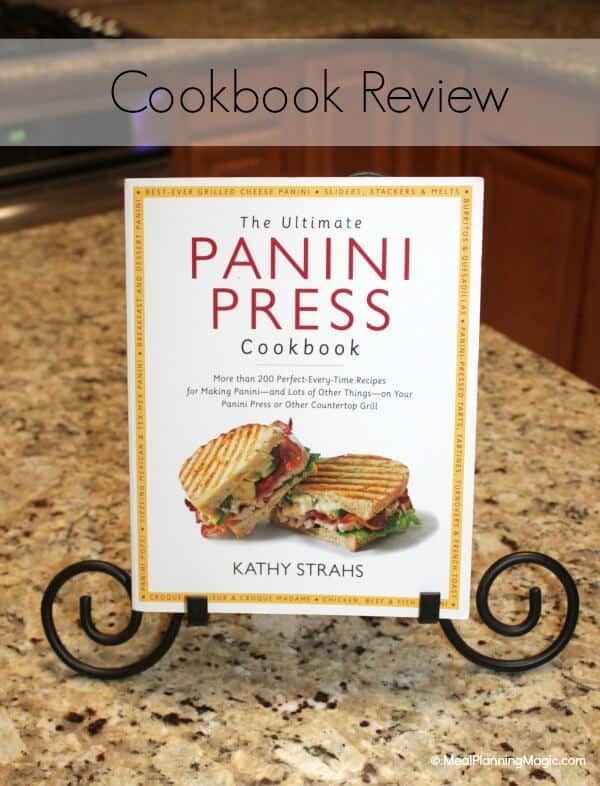 My review of The Ultimate Panini Press Cookbook has been a long time coming. You see, I received a copy of the book from author and blogger, Kathy Strahs, last fall. The thing is, every time I made a recipe from the book it got eaten before I could take a picture of it. So you'll have to take my word for it when I say the recipes in Kathy's first book are terrific!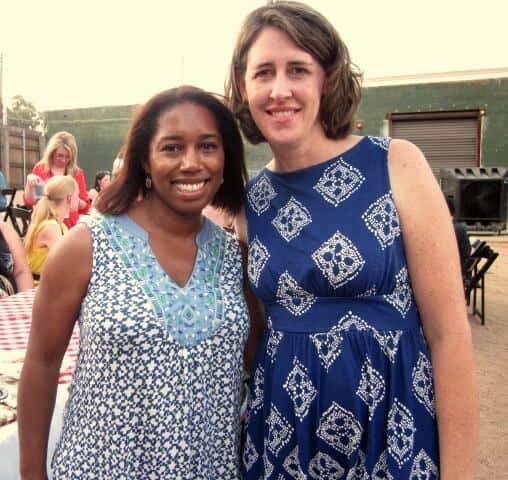 I've been a fan of Kathy's blog, Panini Happy, for a long time now…years in fact. I think hers was one of the first blogs I discovered and she's yet to fail me on inspiration for a good panini sandwich. Kathy and I have gotten to know each other online over the years and she even guest posted for me with a breakfast burrito panini recipe. We got to meet in person last summer at the BlogHer Food conference—so fun! And, I was also a recipe tester for the book. I'm even mentioned in the acknowledgments—cool!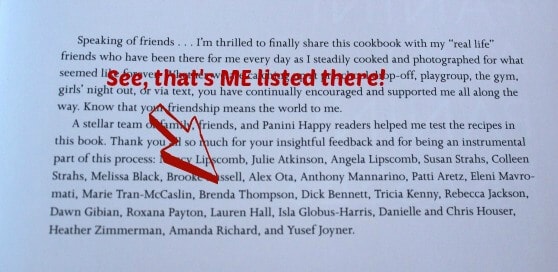 As a matter of fact, it was because I had followed her blog for so long that I finally decided to purchase a panini maker a couple of years ago. Honestly, I wasn't really sure how often it would be used, but I found it at the Williams-Sonoma outlet during an after Christmas sale so I couldn't refuse. And I'm sure glad I took the plunge because we use it all the time! My kids LOVE making panini sandwiches and we've even brought it with us to family gatherings and set up a make-your-own panini bar. Such fun! Paninis seem to make sandwiches just a tad more delicious, too. We especially like paninis on a Sunday evening as our weekend is winding down. They are generally simple to prepare and just enough dinner to satisfy.
But I digress. Now back to the book. Before you start thinking what's the big deal about a panini, think again. By heating the sandwich on both sides, any fillings (especially cheeses and sauces) melt to a delicious perfection that is just not the same with a regular grilled sandwich. Kathy's book helps dispel the notion that a panini maker is a uni-tasker appliance that has only one purpose. The first section talks about different features and functions of Panini makers, helpful kitchen tools to have on hand and how-to information. She also gives tips on choosing ingredients (day-old bread is actually great for paninis!) or whether to choose shredded or sliced cheese (it depends).
With each recipe, Kathy gives a little story about how the sandwich came to be or what her inspiration was for the recipe.
First, we made the Banh Mi sandwiches, which actually has you grill the pork on the panini maker and it was declicious. And so, so easy, too! It got gobbled up before I could take a decent picture!
We also loved the No Fuss, No Flip Chicken Quesadillas (hello, can they get any easier?), the Turkey Monte Cristo Panini and Chicken Parm Panini. I've got my eye on the Grilled Salmon BLT to make next (since you know I have a thing for BLT combos like this BLT Chicken Salad, BLT Soup or BLT Pasta)
And don't think that paninis have to be all meat and cheese. She's got a whole section filled with vegetables, fruits and/or bean paninis and a breakfast section and a dessert section (Nutella S'mores Panini's anyone?) that even shows how to make your own ice cream cones! The extra bonus is that you don't need to heat up your whole oven to get a sweet treat.
Kathy's book is chock full of great recipes that will provide you with tons of simple and delicious food that will not disappoint. You can purchase her book on Amazon by clicking here.
Disclaimer: I received a copy of the book as a thank you for being a recipe tester. I am also an Amazon Associates affiliate so any purchases made through the links on my blog give me a small percentage back as a thank you for the referral. And I thank YOU too.