I'm so glad you are joining me this year to help you prep for the busy holiday season with hopefully less stress through the tools, tips and ideas to help you along the way! You should be receiving a welcome email shortly but there are a few housekeeping things I wanted to let you know about, too.


To start receiving the emails in your inbox you will need to CONFIRM your subscription. If you don't see the email in your primary inbox, check your Promotions (if you use Gmail) or Spam folder.
If you find my emails in your Spam or Gmail Promotions folders you can just move back to the Inbox to prevent future emails from being hidden and you don't miss out! If you don't receive a confirmation email from me within 30 minutes, please contact support at [email protected].
SPECIAL NOTE: Please make sure you add [email protected] to your contacts, and if you use Gmail, drag this email over to your "Primary" folder to make sure you get my emails.


Also, don't forget to join the Facebook group where you can share and seek support on your progress. We'll also be sharing recipes, photos and other ideas! Plus, you'll have a chance to win some great prizes!
Not on Facebook? That's ok! You can always reply to our emails with your questions or feedback.
Be on the lookout for your first email to arrive in your inbox on November 11, 2022!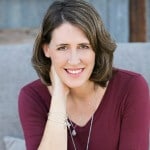 Brenda from Meal Planning Magic