This post may contain affiliate links. Please read my disclosure policy.
Recently, my kids and I had the opportunity to visit one of the new Snap Kitchen locations in the Houston area.  What's unique about the Snap Kitchen concept, started in 2010, is that ninety-nine percent of the menu is gluten free, and there is a vast selection of vegetarian, vegan, paleo, dairy free, carb conscious, and sodium conscious items.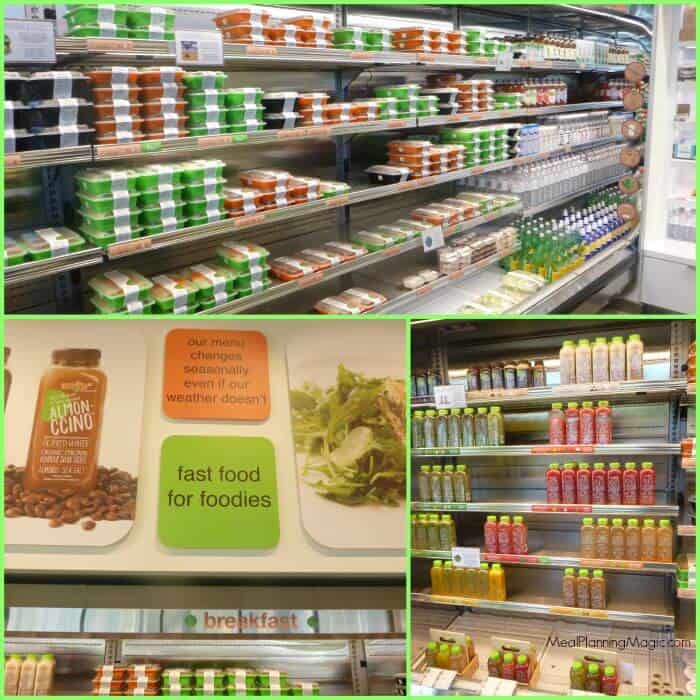 Their dietitian approved and chef-driven meals offer customers grab-and-go prepared meals that make mealtime—whether it's breakfast, lunch or dinner– easy for those with health-conscious appetites  without compromising on taste or experiencing the post-meal guilt that often comes with dining out. The extra bonus is that they are also committed to using local, organic ingredients too.  They offer healthy meals, snacks and cold-pressed juices made daily. I especially liked the Chai Cashew "Milkshake"—so tasty and filling for a natural protein boost!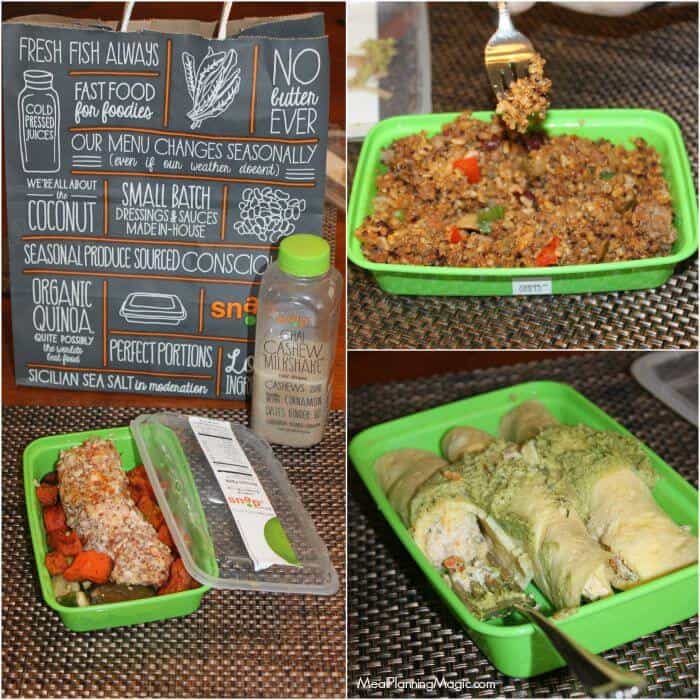 Snap Kitchen's menu of fresh, healthy, take-away offers a selection of palate pleasing items made fresh daily, including Chicken and Green Chile "Enchiladas" (430 calories), Grassfed Bison Quinoa "Hash" (medium – 380 calories) or for breakfast, the Peanut Butter Pancakes (190 calories). We tried first two and they were so yummy—my son really liked the "Hash". We also tried the Crispy Scottish Salmon with roasted carrots and that was a real favorite of mine!
"We are fortunate that the community has truly embraced Snap Kitchen for its quick, healthy dining since opening there more than three years ago. We are excited to be opening our second store in the Memorial area—our eleventh in Houston—and continuing to grow our Snap Kitchen family, both internally and with our customers," says Martin Berson, Snap Kitchen's Co-Founder and President.


Snap Kitchen has two new locations in the Houston area: Memorial Villages at I-10 and Memorial City Way which opened this month and their Katy Greenhouse store at 9807 Katy Freeway (I-10 at Greenhouse Rd) opened last month.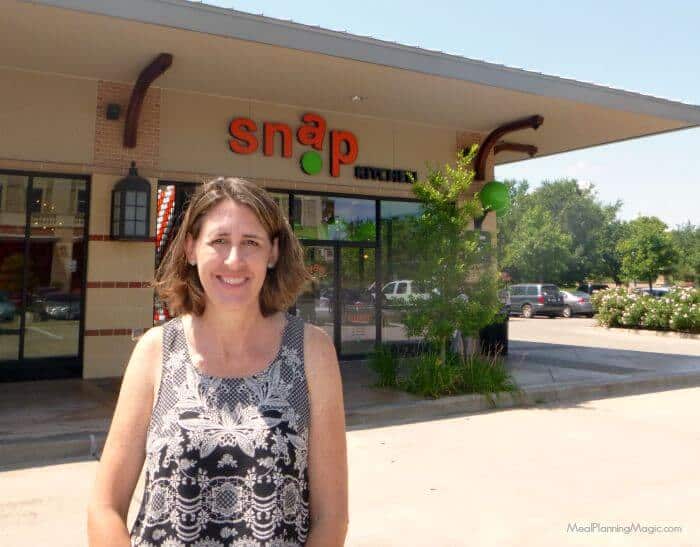 Snap Kitchen now has 30 locations throughout Austin, Houston, and Dallas, and opened its first stores outside Texas in the Chicago market in June. Texas, and now Chicago-area, fans can find more information about Snap Kitchen or find the location closest to you by visiting their website at  www.snapkitchen.com.
Disclaimer: I received product compensation from SnapKitchen however all opinions are my own. I crave the Chai Cashew "Milkshake" regularly!