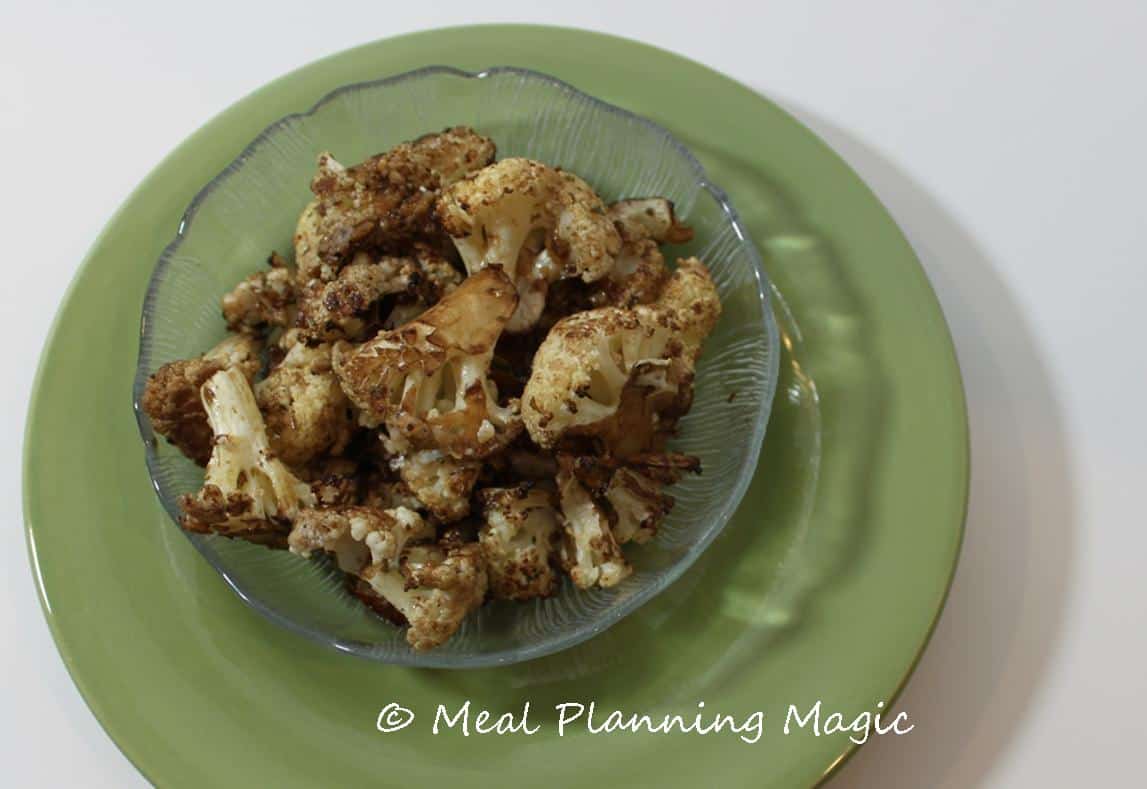 This is the second installment of the Eating the Alphabet series and I'm seriously thinking we should be doing this more often! Once a month is just not enough.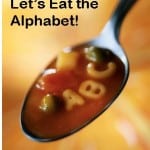 This month I chose another savory option and went with Cauliflower. Now, I will admit that my family is not normally too fond of cauliflower. As a matter of fact, my husband says "even if it was the last thing on earth I probably wouldn't eat it." I, on the other hand, love cooked cauliflower (raw, not as much). So much so that I actually remember craving it when I was pregnant! Coincidentally, it's a good source of folate which is an important nutrient for pregnant women. It's also a great source of Vitamin C.
I was up for the challenge despite my husband's opinion since I found a recipe that had fantastic reviews even from those former "cauliflower-haters".
And, since I've discovered the beauty of roasting, I went with another roasted vegetable preparation. Why hadn't I figured this out before now?
Balsamic & Parmesan Roasted Cauliflower
Serves 4 (about 1 cup each)

Ingredients
8 cups 1-inch-thick slices cauliflower florets, (about 1 large head; see Tip)
2 tablespoons extra-virgin olive oil
1 teaspoon dried marjoram (I substituted oregano)
1/4 teaspoon salt
Freshly ground pepper to taste
2 tablespoons balsamic vinegar
1/2 cup finely shredded Parmesan cheese

Preparation
1. Preheat oven to 450°F.
2. Toss cauliflower, oil, marjoram, salt and pepper in a large bowl. Spread on a large rimmed baking sheet and roast until starting to soften and brown on the bottom, 15 to 20 minutes. Toss the cauliflower with vinegar and sprinkle with cheese. Return to the oven and roast until the cheese is melted and any moisture has evaporated, 5 to 10 minutes more.

Nutrition
Per serving: 149 calories; 10 g fat ( 3 g sat , 6 g mono ); 7 mg cholesterol; 10 g carbohydrates; 7 g protein; 4 g fiber; 364 mg sodium; 490 mg potassium.
Once again, the reviews were split down the middle. My daughter and I loved it and my son was so-so. My husband, did not love it at all (but I'm not even really sure he actually tried it!)
Next month is the letter E or F and I've already put the call out to my family to choose their favorite fruit or vegetable starting with either of these letters. Maybe the positive reviews will be unanimous next time!
So, what's your family's favorite fruit or vegetable that starts with the letter C or D? Share in the comments below.
And if you're a blogger and want to join us in the coming months for the Eating the Alphabet series link up, click here for details and to complete the form to sign up. And be sure to check out all these other fabulous blogger's interpretations of the letter C& D, fruit, veggie or grain style this month! I know I'm planning to try a few.