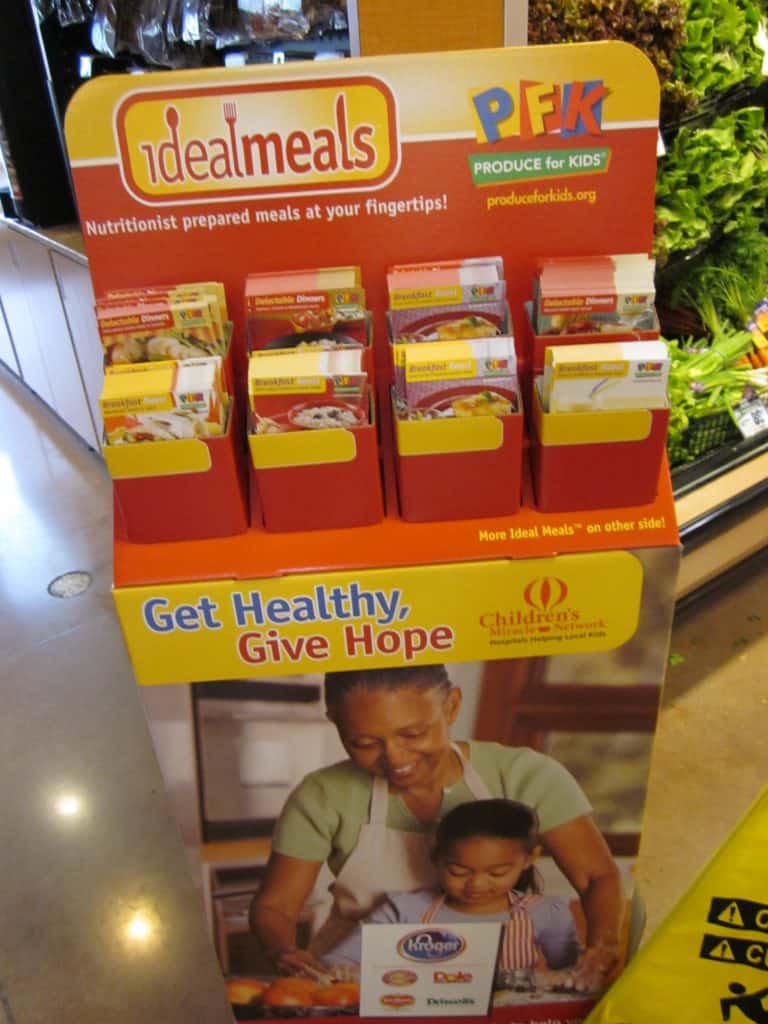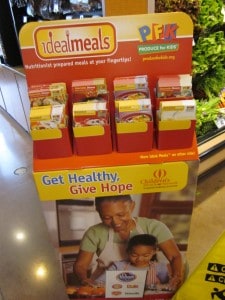 I first discovered Produce For Kids Ideal Meals cards last spring when I was shopping in my local Kroger supermarket. The fun, colorful display caught my eye and before I knew it I had picked up nearly every recipe card there to take home and share with my kids. They were excited about the yummy looking snack and meal ideas and couldn't wait to try them.
Since then I've become a big fan of Produce For Kids. I mean, who doesn't need more ideas to help our children (and ourselves) eat more fruits and veggies? I know I do! Their philosophy is simple: promote healthy lifestyles for children by educating kids and parents about the benefits of eating fresh fruits and vegetables while also supporting worthy children's causes.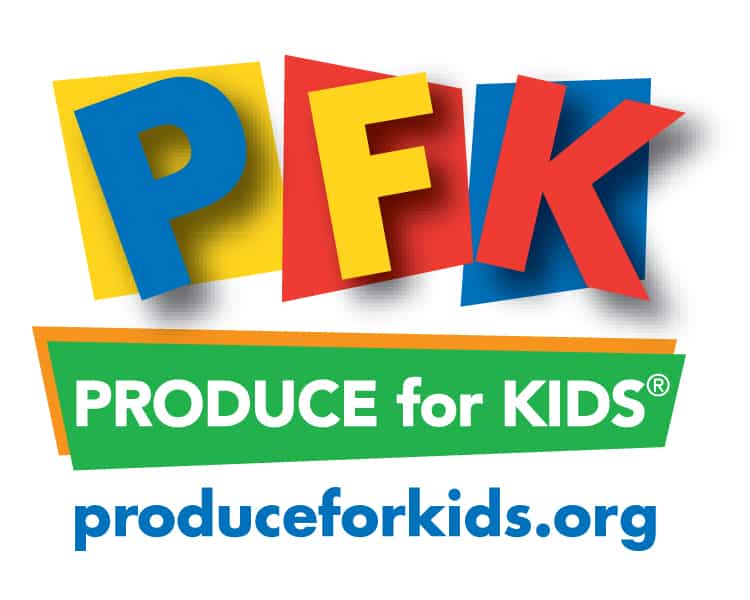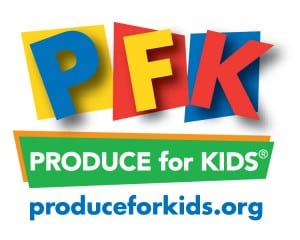 This spring they kick off their annual Get Healthy, Give Hope campaign which will not only help your own family eat healthier this year, but it will also raise money for Children's Miracle Network-affiliated hospitals. Working with 16 supermarket grocery store chains across the United States, from May through July, participating fresh fruit and vegetable companies will make a donation to local children's hospitals based on sales of their fresh produce items at participating grocery stores.
Starting this week and in the coming weeks, look for the Ideal Meals cards in your local grocery store. The free cards provide quick and easy healthy meal ideas to shoppers in the produce departments at participating grocery stores. The chef created and nutritionist approved cards include ideas for breakfast, lunch, dinner and snacks.
New this year, Produce For Kids will feature cutting edge technology with new QR codes (the square bar codes) on the in-store point-of-sale display units and specially marked Ideal Meal cards. The Ideal Meal codes immediately link a shoppers' Smartphone to cooking demos featuring PFK Chef Marshall O'Brien preparing each meal. Codes on point-of‐sale displays link shoppers to the Get Healthy, Give Hope Sweepstakes, to enter for a chance to win a full‐motion, interactive gaming systems, cookware sets and grocery store gift cards.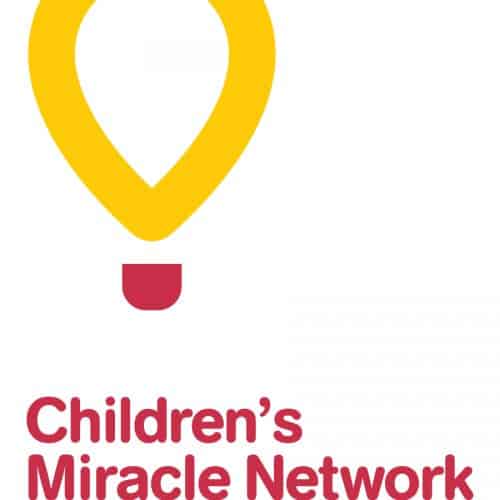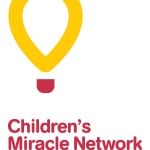 Since its creation in 2002 by Shuman Produce Inc., Produce For Kids has raised more than $3.1 million for local Children's Miracle Network hospitals and PBS KIDS® to educate parents on healthy eating and raises funds for public broadcasting. To learn more, visit www.produceforkids.org or www.childrensmiraclenetwork.org.
I hope you'll keep your eyes peeled (yes, pun intended!) for the Ideal Meal Cards. Then get into the kitchen with your family and whip up some delicious new ways to get your family eating more fruits and vegetables!
THE BEST PART- A $100 GROCERY STORE GIVEAWAY!
Produce for Kids is sponsoring a giveaway here at Meal Planning Magic. You can enter to win a $100 grocery store gift card from your local participating supermarket!
GIVEAWAY DETAILS:
PRIMARY (MANDATORY) ENTRY
1. Click on this link to visit Ideal Meals page then come back here to leave a comment with your favorite Ideal Meal.
ADDITIONAL ENTRIES:
2. Share your own idea, tip or recipe for feeding your family more fruits and vegetables.
3. Vote for my blog at Babble's Top 100 Food Mom Blogs (to find me, click on Alphabetical, then go to page 4 to find me and click to vote!)
Remember, leave a comment for each entry. Only one entry per person per method listed above. Good luck!
Giveaway Rules:
THIS GIVEAWAY IS NOW CLOSED! Congratulations to #4, Heather! She is the winner of this giveaway!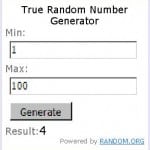 Supermarket partners participating in the Get Healthy, Give Hope campaign include: AcmeMarkets; Kroger's Texas division, King Soopers and City Market stores; PriceChopper (New England area), GIANT and Martin's Food Stores, Giant Landover, Stop & Shop; Meijer Stores; Publix Super Markets; Homeland and other Independent Grocers of Oklahoma.
Disclosure: I have not received any compensation for this promotion and all the opinions expressed here are my own honest feelings about the product.