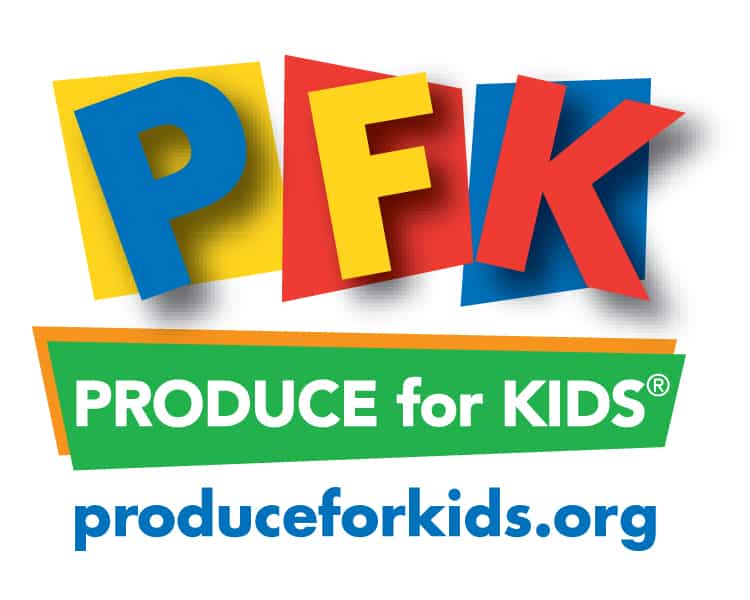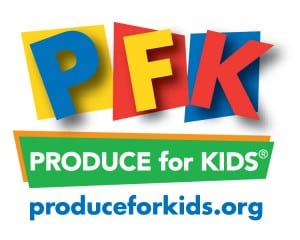 A week ago today (yes, I know, I'm slow!) I had the opportunity to attend the Produce for Kids EatUpTweetUp! event in Houston. It was a lot of fun to meet some new people and watch the kids play games that were all about fruits and vegetables. I hope to implement a few of the games with my own kids' friends some time this summer. I especially liked the blindfolded taste-testing game. Here are a few pictures from the morning's fun (pictures were from my phone so quality is just so-so but still ok!):
It was a fun morning! I also chatted with a couple of other moms like Kristi from Frugally Thrifty (another Houston area blogger!) and another great mom who was there to support the effort on behalf of Texas Children's Hospital. For just about one more month, you can purchase participating produce from your local participating grocery store and they will donate a percentage of that purchase to help Children's Miracle Network hospitals. What an easy way to help your family eat healthier while helping hospitalized children get healthier too!
Over the weekend I made these Sunshines Peach Muffins from the following Produce For Kids Ideal Meals recipe. My notes: make sure you have REALLY ripe peaches. Mine were not quite ripe enough (thus not sweet enough) so we felt like they needed a little extra sweetness. I sprinkled some cinnamon sugar on top of the batter in each cup before baking. Otherwise, a tasty little muffin to complement any breakfast plate!

Sunshine Peach Muffins (Serves 12)
Preparation Time: 30 minutes
•1 cup all-purpose flour
•¾ cup whole-wheat flour
•1½ tsp. baking powder
•½ tsp. baking soda
•½ tsp. ground cinnamon
•¼ tsp. nutmeg
•¼ tsp. salt
•2 fresh, very ripe peaches, pit removed, skin left on
•2 tsp. honey
•1 egg, beaten
•½ cup 1% milk
•¼ cup vegetable oil

1. Preheat oven to 400° F.
2. Lightly grease twelve 2½-inch muffin cups or line with paper bake cups; set aside.
3. In a large bowl combine flour, baking powder, baking soda, cinnamon, nutmeg, and salt. Make a well in center of flour mixture; set aside.
4. In another bowl mash peaches well with honey, then stir in egg, milk, and oil. Add wet mixture all at once to flour mixture. Stir until moistened (batter should be lumpy).
5. Spoon batter into prepared muffin cups, filling each about three-fourths full.
6. Bake for 18-20 minutes or until golden at 400° F.
7. Cool in muffin cups on a wire rack for 5 minutes. Remove from muffin cups. Cool slightly.

Nutrition Information:
Sunshine Peach Muffins (1 serving) Calories 470; Fat 5.3g; Protein 3g; Carbohydrate 16.9g; Fiber 4.5g; Cholesterol 227mg; Sodium 334mg; Calcium 19%DV; Vitamin A 17%DV; Vitamin C 124%DV; Iron 12%DV
Check out the website for more delicious recipe ideas that include fruits and vegetables and are kid-friendly too!