Apple tart tartin is a classic and impressive French dessert. This easy dessert recipe for miniature apple tart tartin is a delicious bite sized version of the classic.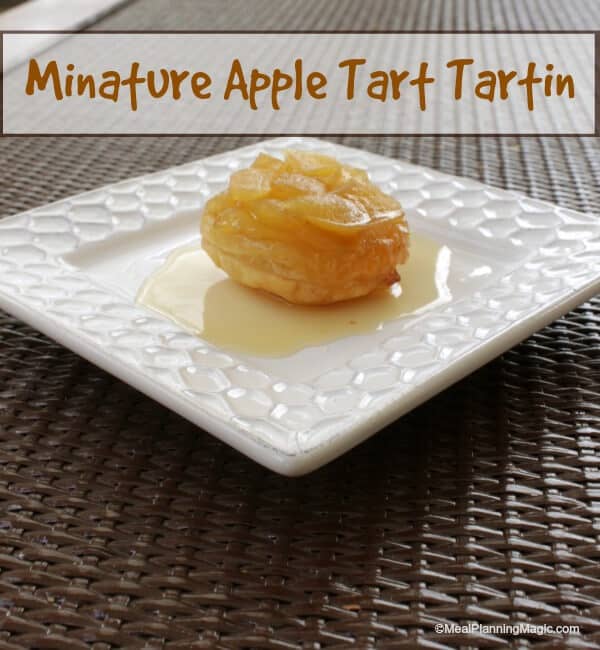 I remember first watching the movie Julie & Julia at a friends house. We were there for a scrapbooking weekend, which over the years we had started calling movies and eating weekend! We did do some scrapbooking but we also did a lot of visiting and catching up. When the movie was on I think I was one of the only ones watching—seeing that I was the one who loved cooking the most out of the group. But the story is about so much more than cooking. It's also about Julie who is a blogger, just like me! I loved how the story intertwines the two.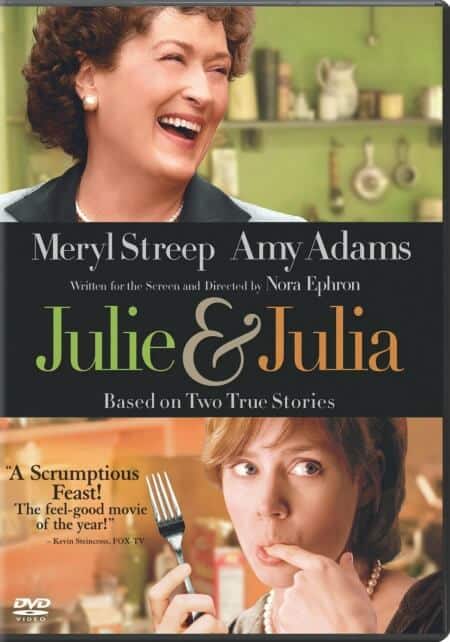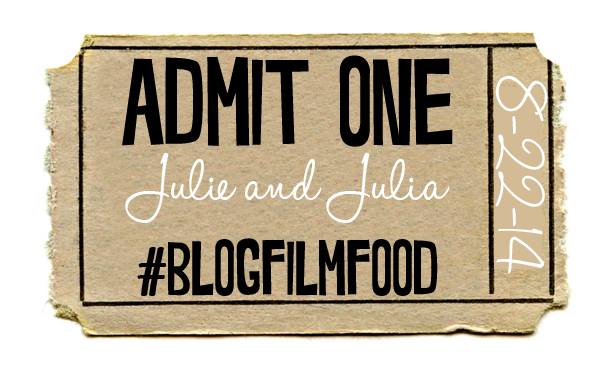 This month's Blog Film Food event pays homage to the film and Julia Child herself as I and several other bloggers make up our own versions of some of Child's classic recipes. I decided to make an apple tart tartin, putting a twist on it by making them miniature.
I'll admit, I have always kind of thought Child's recipes to be a bit intimidating.
So, I was pleasantly surprised at how easy this apple tart tartin recipe is.
I've adapted mine from a few different recipes to come up with this one. I hope you give it a try! I think it would also be tasty with a bit of homemade whipped cream on top!
Simple Miniature Apple Tart Tartin
Author:
Ingredients
1 cup sugar
¼ cup water
3 large Granny Smith apples (or other crisp apple), peeled, cored and very thinly sliced
½ cup butter
1 frozen puff pastry, from standard 17.25 oz. package, defrosted
Instructions
Heat oven to 375 degrees.
Prepare muffin pan by spraying cups with non-stick spray or using silicone cups (and then spraying). I found the silicone cups were a tad easier to dump the final product out on to the plate but not that big of a deal if you don't have them. Set pan aside.
Whisk sugar and water together in a small saucepan over medium heat.
Cook mixture for about 10-12 minutes, until amber in color. You shouldn't have to stir it often but I did with the whisk, two to three times. It will be bubbly and almost foamy.
Remove from heat and working quickly before caramel hardens, pour 1 tablespoon of caramel into bottom of each cup.
Layer apples in cups over caramel. You will have to break some of them to fit. You do no not need to be exact. Fill until each is at the top of the cup.
Cover with foil and bake in oven for 15 minutes until apples are heated through and very slightly softened.
Meanwhile, using a 2 ½-inch round cookie cutter, cut puff pastry into 12 circles. Set aside.
Remove partially baked apple cups from oven then add 1 teaspoon of butter per cup and one puff pastry circle.
Return to oven and bake 20-23 minutes until puff pastry is golden and flaky. Let sit for 2-3 minutes to set up slightly.
Using spatula, scoop tartin out onto a plate with the puff side down. Or if using silicone cups, turn cups out on to plate.
Enjoy!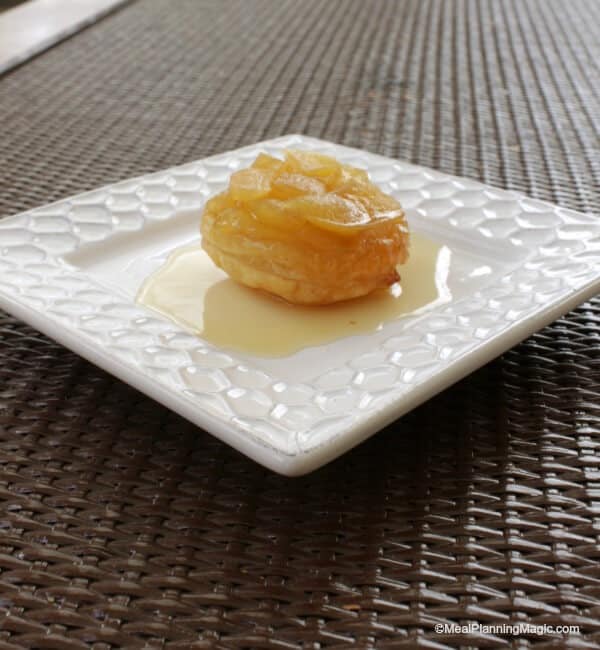 Don't forget to check out everyone else's recipes this month so you can start planning your own Film and Food Night Out!
◦Kelley from The Grant Life shares Cheddar And Parmesan Focaccia Grilled Cheese
Kelli from Eat Pray Read Love shares her Slowcooker Beef Bourguignon
◦Kirsten from Kirsten Oliphant shares her Basic Bruschetta
◦Miranda from Involuntary Housewife shares her Omelettes
Disclaimer: This post includes affiliate links for the movie. That means, if you choose to purchase the movie through my site then I'll receive a small percentage of the sale from Amazon at no extra cost to you. Thanks!