This post may contain affiliate links. Please read my disclosure policy.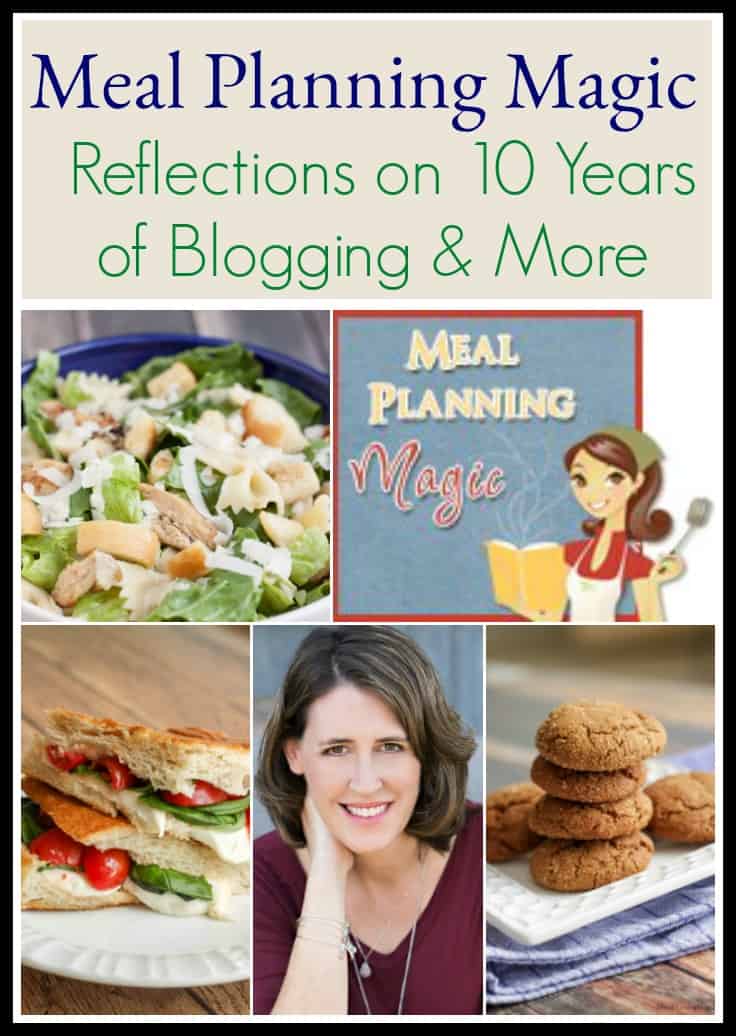 This spring I realized was my 10th year of blogging on Meal Planning Magic! What started as an extension of the meal planning workshops I was teaching at the time and a way to use my journalism background has turned into so much more. I have learned and done so much since those first simple posts back in 2008!
If you're a regular reader here though, you may have noticed my relative absence for the last few months. There are lots of reasons including my shifted focus in the last couple of years to learn and do other things and spend more time with friends and family offline. Last fall, after 17 years of my own practice, I became a certified yoga instructor and now enjoy subbing part-time at my local YMCA. My goal is to hopefully bring yoga into our local schools too. I've also become very involved in my school district's School Health Advisory Council and have really been enjoying it! Last school year, I connected with even more like-minded people in a variety of settings as they relate to school health and I am looking forward to another great school year with some new plans that are in the works!
That said, my blog took an unintentional back-seat the last few months as I pursued some other interests and just focused more on things relative to my family and local community. But I've found I miss blogging and am looking to get back to it more regularly! You can read more about how I got my start here but basically, I started it as a fun way to share ideas all about meal planning and tips, tricks and recipes to help other people along the way. It's been quite a journey and something I have learned so much from. Blogging is not as easy as it may seem. There's a balance that many of us might find between the "do I want to make this more than a hobby" mentality vs. making it more of a "real" job. The industry has changed tremendously over the last decade and many bloggers who have been around as long as I have are going through similar thoughts about where to go from here.
There are many challenges but also successes to celebrate so I thought I'd share some of my Reflections on 10 Years of Blogging & More. Here goes!
DOWNSIDES TO BLOGGING
I'm guessing the average reader has no idea what all goes into blogging so I'm starting with the cons to blogging because I want to end on the positives a bit later. Here are a few of the most common "cons".
Playing the Comparison Game. Did you know that a lot of the "big" bloggers you see who have actual companies and teams of people to help them with their photography, recipe development, backend blogging technicalities and more? While this is ok for some, I've chosen to keep my blog to me, myself and I. I do occasionally outsource some backend tasks but for the most part, I'm doing all the work. They have ten times more followers on every social media channel even though it seems like they are posting similar content to mine (seriously, a gazillion likes on something as simple as quesadilla or other easy-to-make recipe!?!?) Which makes it more difficult to not get into the comparison game because that's like comparing apples to oranges! It's tough to not compare followers, photography, content and ask myself if I should be doing more? And don't forget the occasional pull to consider writing a cookbook because it seems like that's what "everyone else is doing". Just like real life, it's hard sometimes to not play the comparison game.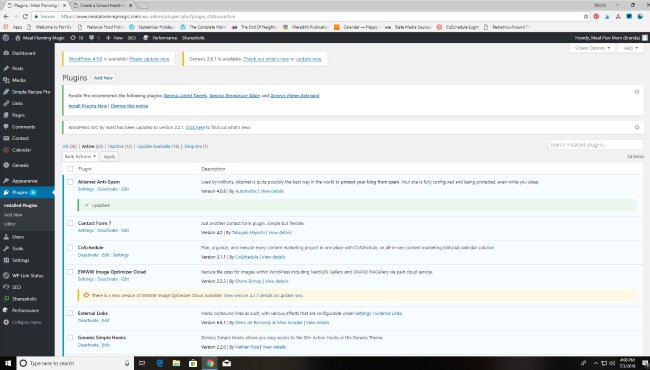 Plugins, Privacy, Mobile Friendliness, Analytics, Oh My!  The average reader probably has no idea what goes on behind the scenes to make a blog/website work. Plugins are like the mini programs that make our sites work better for reader experience. Sometimes when they have an update they can actually mess things up and make our sites look all wonky! So we cross our fingers with an update and hope it all goes well. This spring, something called GDPR as it realated on online privacy set many of us into a panic to become compliant without the threat of fines from the European Union. And mobile friendliness…since so many people go online using their mobile devices, this is key but requires a ton of backend work to keep things looking good.  And then there are the analytics. What are my pageviews, bounce rate, time on site, mobile in-content rating? If it seems like a foreign language to you I'll tell you that it sometimes feels that way and it can all be overwhelming at times!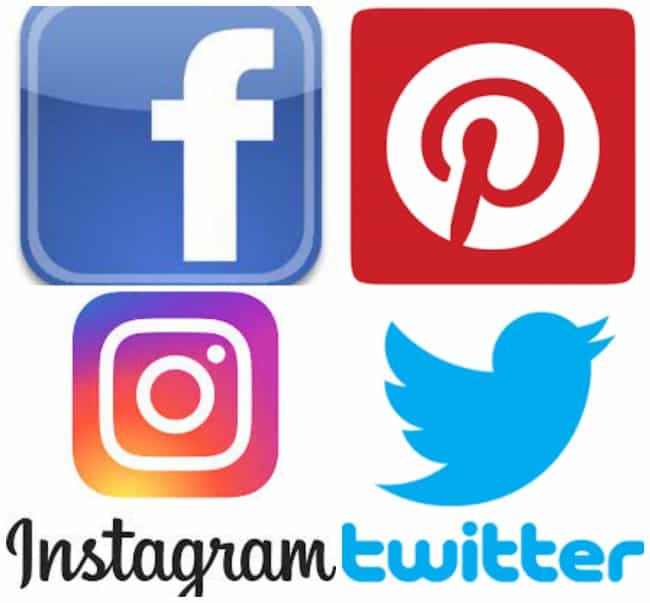 The Social Media Rat Race. Most bloggers I know have a love hate relationship with social media. It's a necessary evil to get our content out there and in front of you all and new readers but at times it can seem like work and jumping through all kinds of hoops to make things work. I won't even go into how much Facebook frustrates me with their constantly changing algorithms. I have almost 10,000 followers, but when Facebook says it's only shown my posts to less than 100 people per post and even fewer comment, it can be pretty depressing. Pinterest changes up their game a lot too, most recently saying, "oh, you know those long pins you all have been sharing on Pinterest? We don't want those any more so if you want visibility, you'll need to redo everything". Instagram is all about the engagement and that can seem like a rat race sometimes!
Creating a single posts takes a LONG time. Most readers probably have no idea how long it actually takes to create a blog post. First, there's the recipe development and testing. Then there's the recreation and food styling at just the right time of day for good lighting (yes, sometimes "dinner" is prepared in the morning at my house and my family has the leftovers!). Next comes the photo editing and actually writing up the blog post and recipe details. Finally, there are some back end steps to finish up and add to the social media promotion queue.  All told, I'd say an average post takes about four to five hours from start to finish.
Running Out of Ideas. When you've been blogging as long I have, it can seem like I've said everything I know about meal planning. I know that's not true but sometimes I feel like I don't have anything new to say so I don't say anything at all. I think that's partly why I ended up taking an unintentional break myself!
UPSIDES TO BLOGGING
There are SO, so many reasons I have stuck with blogging this long and I want to share a few of those with you all.
I've met a lot of really great people. Like really great. Supportive, encouraging, creative, inspiring and all around awesome people that make the journey totally worth it.  I've collaborated on projects with other bloggers who share the same visions.  I've attended conferences and met my "blogging crushes" (bloggers I admired from afar) and was happy to find out they are real people and usually super down to earth (most of them at least). I've even gotten to meet celebrities like Ree Drummond of Pioneer Woman and have an actual real conversation with her! The food blogging community especially is incredibly supportive and fun too! In the Houston area, there's a great group of all kinds of bloggers that helped me get started (to be honest, many of us were learning together) and many of whom I now call friends outside the blogging world. I wouldn't change one thing about the people for anything!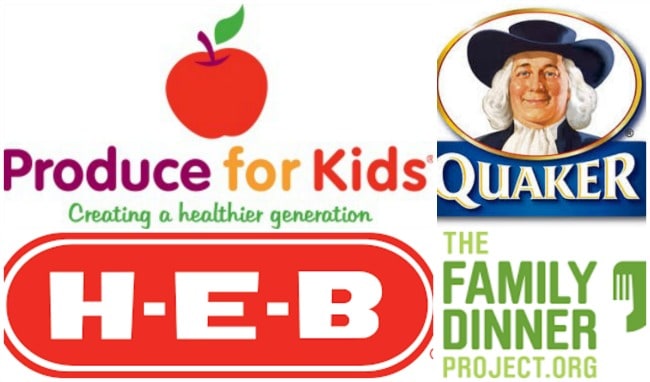 I've gotten to work with some great companies and brands. I remember when I first started working with brands and I was like, what? They want ME to work with them on a project? I've gone to some pretty cool events, gotten free product and actual monetary compensation too. The few I've shown in the image above are just a few of the dozens of brands and companies I've worked with over the years. I'm a bit more discerning now with the brands I choose to work with and they're always brands I do or would use in my own home. My most favorite partnership though is with Produce for Kids (six plus years working together!) and more recently, The Family Dinner Project because they both support missions I believe in wholeheartedly!
I have learned so much. When I first started blogging, I had really no idea what I was doing. I started out on Blogger then moved to WordPress and pretty much taught myself everything I know. I've attended workshops, conferences, webinars and more. And thank you YouTube for your many tutorials. As a result, my experience as led to other jobs outside my blogging world which has been pretty cool!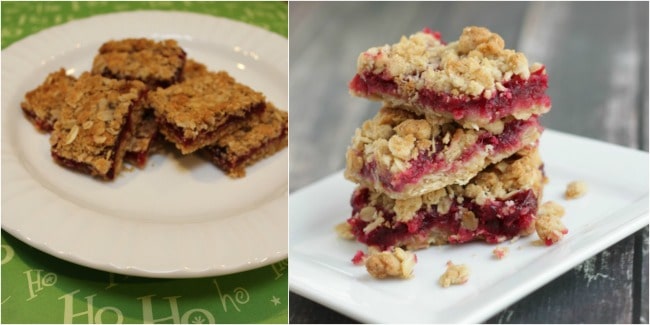 My photography skills have improved dramatically. This has probably been one of my most favorite benefits to blogging. I've learned and taught myself so much about different kinds of lighting, composition, food styling and more. I have taught myself editing programs and much more. Those skills have transferred over to my regular life and I'm pretty excited about how far I've come. There's always room for improvement but for now, I'm enjoying the process! As you can see in the two photos above for Simple Cranberry Crumble Bars, they look quite different! I'm still a bit behind on learning about video but I'll get there someday–I hope!
The Money.  Yep, I can (and do!) make real money from blogging. People ask me all the time if I "really do make money" or am "still doing the blogging thing" because they think it's just a hobby. I make as much or more than some friends of mine who work part-time jobs outside the home. Don't get me wrong, it has taken work to get here and it will continue to take work but I won't lie, the money keeps me going because it's just a nice perk for something I enjoy already! The nice thing is that I am flexible as to how many hours I want or do not want to put into my blog. Right now, my part-time hours are enough for me!
I absolutely would not trade anything for the experience and friendships I've gained these last ten years. Who knows where things will lead me but for now, I'll keep looking for new recipes to share and tips and tricks for meal planning, whether you're new to the process or a seasoned veteran. I cannot thank you all enough for your support and look forward to what the future holds!