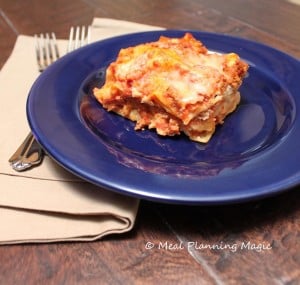 I am excited today to be participating in the #SundaySupper movement started by Isabel, the FamilyFoodie. I've been following this for several months now and the idea is that we all need to take the time, even if it's just once a week, to get back to the family dinner table and share our time with family. For generations before ours, it was a weekly tradition and it's something that we hope to make a tradition once again in households across the globe.
This week, we are cooking from The Mom 100 Cookbook by Katie Workman. The conversational tone of the intro and notes throughout make you feel like you're listening to a friend who's just sharing some tips that have worked for her and her family. The recipes include updated versions of old standbys like Macaroni & Cheese or Lasagna with Chicken Piccata-ed (with or without the sauce) but also a variety of other recipes that are sure to become new favorites. Sprinkled throughout the book are Cooking Tips for Make Ahead or Vegetarian options as well as a "What the Kids Can Do" section for every recipe.
This week I chose to make the Lasagna with Turkey Meat Sauce. We love lasagna and I especially love that you can make it ahead—either to store in the refrigerator or freezer—to pull out when company's coming. Pair it with a yummy garden salad and some fresh bread and you've got a quick, company-ready meal that is a cinch to put together. The Turkey Meat sauce makes A LOT (like about 12 cups) so it's perfect to make ahead and serve over pasta anytime or store in 5 cup quantities so you can assemble a lasagna at the last minute. Perfect!
Turkey Meat Sauce for Pasta or Lasagna
Ingredients
2 tablespoons olive oil
1 pound ground turkey (don't buy the ultra lean, use 93 percent lean/7 percent fat or 85 percent lean/15 percent fat)
1 pound fresh hot turkey sausage, removed from the casing
1 pound fresh sweet turkey sausage, removed from the casing
1 ½ cups chopped onions
3 shallots, finely chopped
1 tablespoon finely minced garlic (about three large cloves)
1 tablespoon dried oregano
2 teaspoons dried basil
Big glug or two of red or white wine, if you have a bottle open
4 cans (28 ounces EACH), crushed tomatoes, preferably in puree
½ teaspoon red pepper flakes (optional)
Kosher or coarse salt and freshly ground black pepper
Instructions
Make the turkey meat sauce: Heat 1 tablespoon of the olive oil in a large stockpot over medium-high heat. Add the ground turkey and the turkey sausage meat and cook, stirring frequently and breaking up the meat until it's very crumbly and browned throughout, 4 to 6 minutes. Place the browned meat in a strainer and let the fat drain off.
Heat the remaining 1 tablespoon of olive oil in the same pot over medium heat. Don't clean the pot! All those little browned bits of flavor from the meat, will season the sauce. Add the onions and shallots and cook, stirring frequently, until softened, about 5 minutes. Add the garlic, oregano and basil and cook, stirring, until you can smell the garlic and herbs, about 2 minutes. Add the wine, if using and cook, scraping up any bits stuck to the bottom of the pot, until the wine pretty much evaporates, about 1 minute.
Add the tomatoes and red pepper flakes, if using, and stir to combine. Increase the heat to medium-high and let the tomato mixture come to a simmer, stirring it occasionally for about 10 minutes. Add the browned turkey and sausage mixture, reduce the heat to medium-low and let simmer, stirring occasionally, until nicely thickened and the flavors have blended, about 20 minutes. Taste for seasoning, adding salt and black pepper as necessary. You won't need much; the sausages provide a whole lot of seasoning.
If not using right away, allow it to cool then portion out into freezer safe containers, label and freeze to use for future meals or for Lasagna with Turkey Meat Sauce.
Be sure to check out all the recipes from these other fabulous bloggers participating in this week's #SundaySupper event!
Connect with Katie Workman, Author of The Mom 100 Cookbook:
For the next three months, I and many more bloggers from all over will be featuring recipes from the book. The twist is that each month has its own theme: June is Portable Dishes for getting together with friends, July is Vegetarian recipes and August is Back-To-School recipes. We are honored to be featuring the cookbook for #SundaySupper this week. I'm guessing you will love Katie Workman's new cookbook and her solutions for all the cooking-for-kids dilemmas that many of us face every day.
Join us for #SundaySupper on Twitter starting at 3:00 pm EST. We are featuring Portable Recipes for getting together with friends from The Mom 100 Cookbook. Katie Workman will be joining us to answer questions, give tips and inspire at 5:30 pm EST. We'll share these fabulous recipes and want you to share yours with us! Although the fun starts at 3 pm EST, we'll be chatting all afternoon until dinner time and sometimes beyond. All you have to do is follow the hashtag #sundaysupper on twitter or follow along on TweetChat.  Alse be sure to check out the #SundaySupper Pinterest Board for more wonderful, simple recipes for summer. We welcome everyone Around The Family Table!
And last but not least, be on the lookout here on my blog sometime this week for a giveaway of The Mom 100 Cookbook!
Disclaimer: I am not being compensated for this post other than receiving a free copy of the cookbook. All the opinions presented here are my own.