This post may contain affiliate links. Please read my disclosure policy.
So, remember back in March I posted my first My Favorite Things and said it would be come a regular feature? Well, I didn't expect to move in between then so the series had to take a little break!
But I've got some great products to tell you about this month! As a food blogger and just someone who likes to be in the kitchen, I often get questions about what products I love and how they help me in the kitchen. I'm also lucky enough to receive samples of products from brands that want me to try them out. Each month I hope to bring you new ideas and products that will help you in your kitchen, too.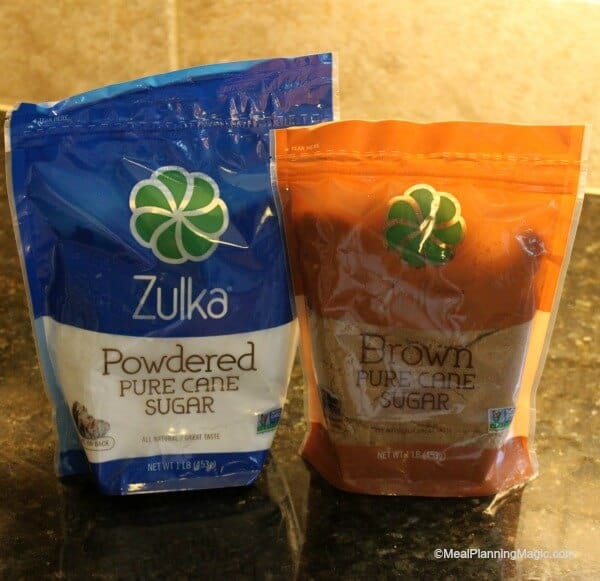 First up is Zulka sugar. You may remember I reviewed their granulated sugar last year and now they have two new pure cane sugars available: a brown sugar and a powdered sugar. What I like about Zulka is that they are minimally processed, non-GMO Project verified sugars AND they are about the same price as other available sugars on the market. Actually, at my local Kroger, the sugar I bought recently was actually cheaper than the brand I used to buy!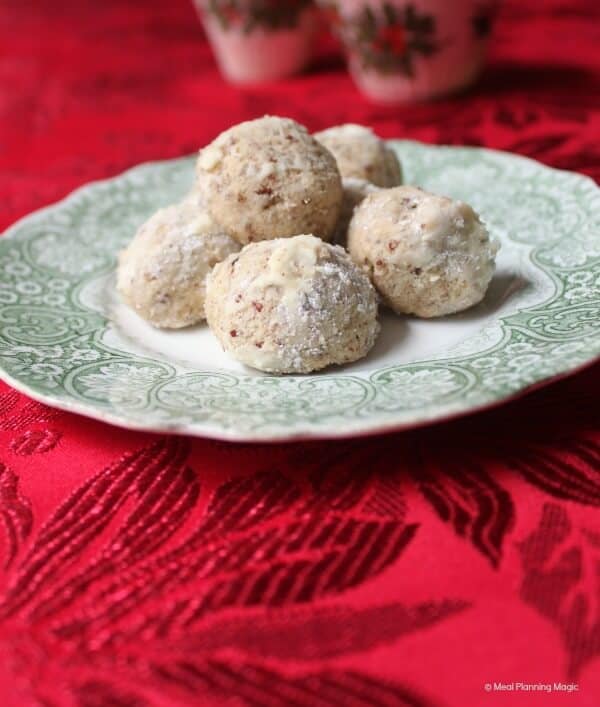 Their powdered sugar is great for cookies like these Pecan Puffs . The brown sugar works great in any recipe that calls for brown sugar, especially these Classic Chocolate Chip Cookies.
So next time you're at the store, look for Zulka. And if they don't carry it, ask them to start! Zulka sugar can be found in many retailers nationwide, including Wal-Mart.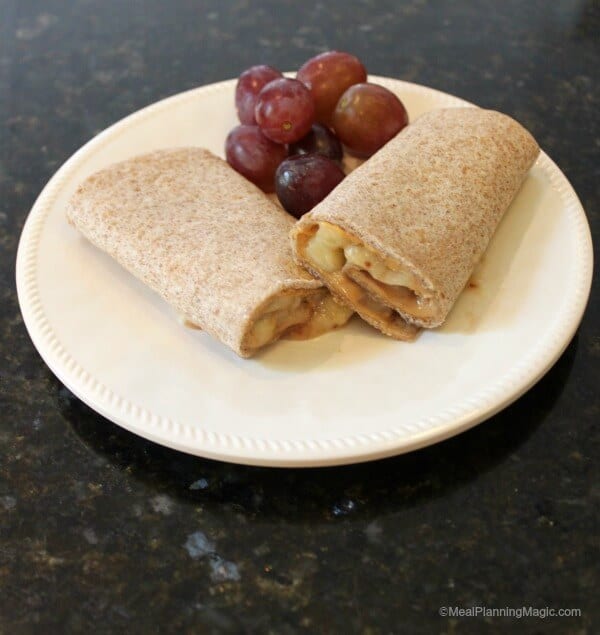 Next up is some delicious peanut butter and jellies from Peanut Butter & Co. You may remember last year I shared some yummy Peanut Butter Cinnamon Raisin Energy Bites with you using peanut butter from Peanut Butter & Co. The folks there asked me to be part of their #PBJRevolution and come up with a twist on a traditional peanut butter & jelly sandwich. This time I received samples of The Bee's Knees and White Chocolate Wonderful along with some strawberry and raspberry jellies. I remember as a kid having peanut and banana sandwiches so this time I decided to combine those flavors with the honey peanut butter (The Bee's Knees) and a thin layer of mashed banana along with a thin layer of strawberry jelly on a whole wheat tortilla. I rolled it up and had a delicious and satisfying lunch paired with some fruit. You can find Peanut Butter & Co. peanut butter online or at many grocery stores nationwide. I've found that my Target actually has a great selection of varieties.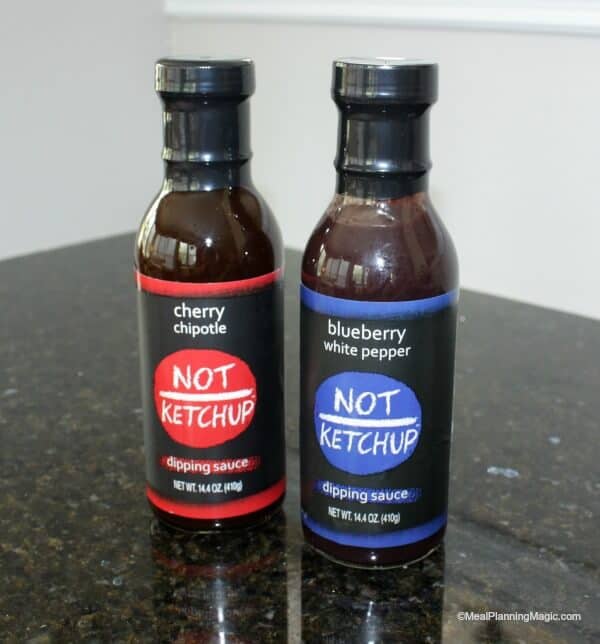 Now I want to tell you about something really unique! Not Ketchup is a line of delicious dipping sauces that are great on all kinds of things. I personally love them a lot on a simple sandwich to kick it up a notch! But there are tons of recipes from appetizers, main dishes to desserts that will have you ditching that familiar red sauce ketchup for these tasty sauces. Use it for dipping, spreading or cooking but I promise you won't be disappointed with the flavor. Best of all, the sauces are made with all natural ingredients. You can purchase Not Ketchup online or use their store locator find a store near you. This is a newer product so if your favorite store doesn't carry it, ask them to!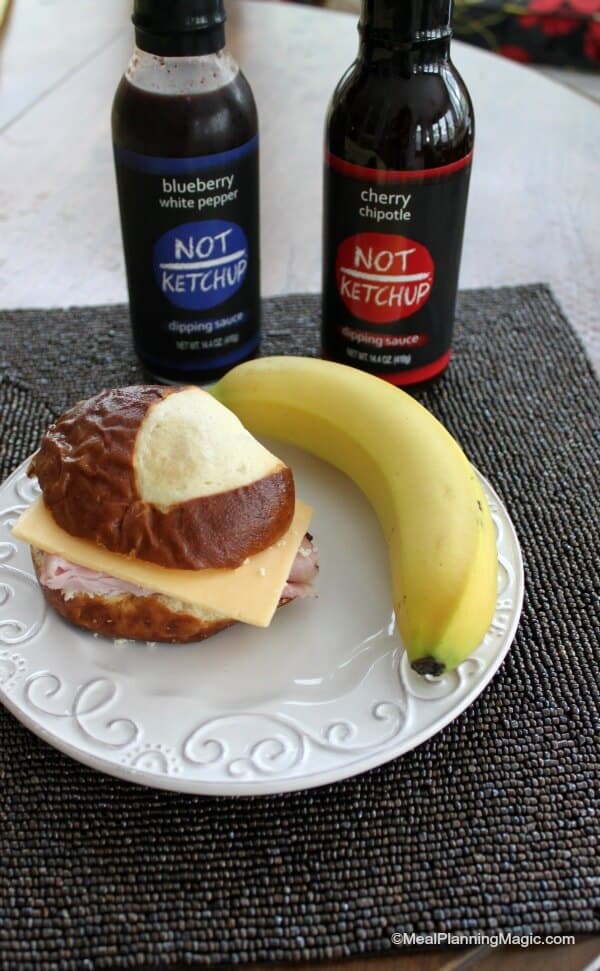 My Amazon Store Is Open For Business!
Have you checked out my Amazon store? Here I've added many of the products that I love and use in my own kitchen or are on my wish list (many of which I've used at family & friends' houses). So you can trust that these are tried and true items that I would recommend to anyone. There are all sorts of categories and price ranges (some of the pricier items may need to be added to your wish lists, too!) but I hope it will give you a good idea of what things you can use to save time and money in your own kitchen. You can check my shop out by clicking here.
Disclaimer: I am an Amazon Affiliate so anything purchased through my store gives a small percentage of the sale to me but there is no extra cost to you! I also received samples of the products mentioned above but all opinions are my own.