This post may contain affiliate links. Please read my disclosure policy.
Easy soup recipes are must-makes for any meal plan. They're filling and quick and easy to make!
Happy 2014! If you follow me on Facebook, you know that I took a bit of a break from blogging to spend time with my family over the holidays. It was a much needed break but now I'm ready to back to blogging and sharing some new ideas with you to get organized and meal planning in 2014!
I haven't quite gotten together a meal plan for this week yet–it's a work in progress. So instead, I'm sharing some of my favorite soup recipes with you. It's really cold in much of our country right now so I thought some warm, and easy soup recipes might just help. These are super simple and favorites with my family so I hope you'll give them a try!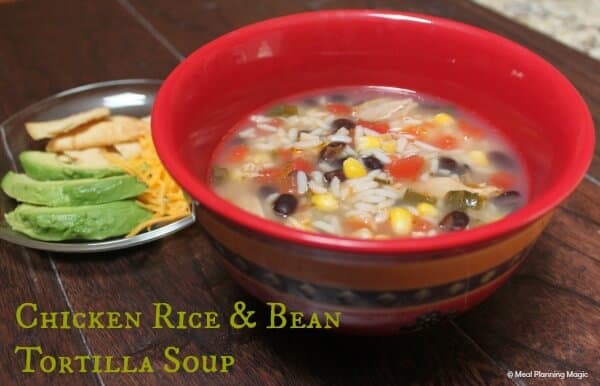 Easy Chicken, Rice and Black Bean Soup
Online Book Club
Several months ago I mentioned starting an online book club but the fall just got so busy I never got it going because I got a bit hung up on how to best go about facilitiating the online discussion. I've done a bit of research since then and hope to get our conversation starting soon! But I'd like some feedback from you all on what YOU want from the book club too. So I've created a little survey for your input. It will be open until Saturday, January 11, 2014. It's only a few questions so it should only take a few minutes to complete. I'll announce more book club details and the title next week!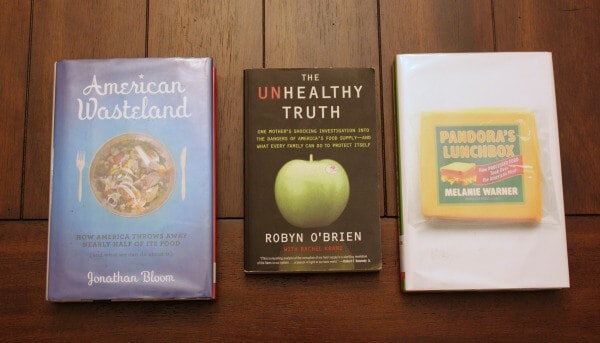 There are three titles to consider. I've listed their titles below (and in the survey). You can click on the titles to go to the link on Amazon to read more about them if you're not familiar with them. They are:
American Wasteland: How America Throws Away Nearly Half of Its Food (and What We Can Do About It) by Jonathan Bloom
The Unhealthy Truth: One Mother's Shocking Investigation into the Dangers of America's Food Supply– and What Every Family Can Do to Protect Itself by Robyn O'Brien
Pandora's Lunchbox: How Processed Food Took Over the American Meal by Melanie Warner
Now here's the survey. I'm looking forward to your feedback! I hope you enjoy the easy soup recipes, too!
Create your free online surveys with SurveyMonkey , the world's leading questionnaire tool.