Today is the eighth week of our 12 Weeks of Christmas Treats! Can you believe it? Kind of crazy, huh?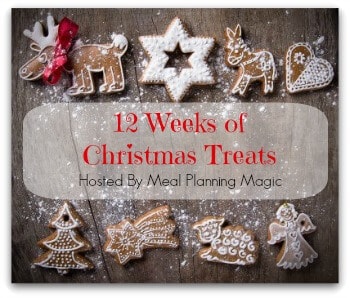 Well, my post for today didn't quite get done. It's MIA. Missing In Action.
The cookies are made. The photos are taken. But the recipe and post is not written. I promise, you'll want to come back for it because this week I'll be sharing a Vanilla Chai Spiced Cookie! But so many other things have been taking my focus away from the blog (good things, at least!) that I just didn't get around to it today. I hope to have something for you by the end of the week.
In the meantime, there are lots of other bloggers who have joined the Blog Hop this week and have shared their recipes by linking up below. Be sure to click on the thumbnail pictures to go to their blogs and comment, pin and bake away!
I hope you'll pardon this little blip on the 12 Weeks of Christmas hop. I promise, you won't want to miss the Chai Spiced cookie recipe!