This post may contain affiliate links. Please read my disclosure policy.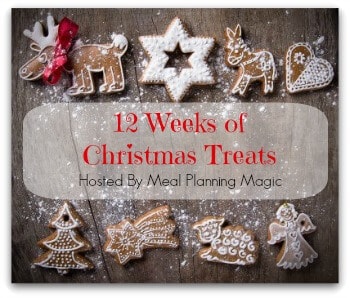 School just started for my kids this week but I'm already thinking about Christmas. Because of some activities we have on the calendar already happening later this fall, I'm going to have to be extra organized! So that's why the 12 Weeks of Christmas Treats is on my mind.  Y'all, there are SO many different treats out there to try–it is so hard to decide. Especially because I have a huge sweet tooth. I did a round up of all my posts from last year on this blog post that you can check out to see what it's like in case you're new to Meal Planning Magic.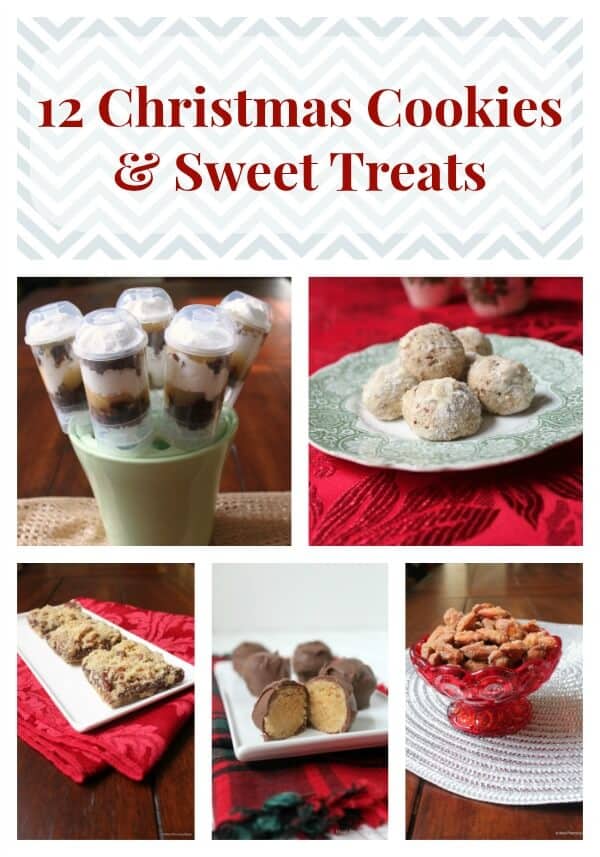 This will be my fourth year to host this fun challenge. The idea is this: each week I and other bloggers bake up sweet treats and share them on our blogs. It's a great way to be inspired to try new things for the holidays but with a little preparation and then freezing your treats, you can sit back and breathe easy knowing that you can just pull out what you need for all your holiday entertaining needs. Each week, bloggers can link up and share their recipes, too, so that you can collect even MORE ideas.
I'm looking to change things up a bit this year so whether you're a blogger or a reader and recipe maker, you can take the survey and let me know what YOU want to see for this year's challenge. CLICK HERE TO TAKE THE SURVEY. We'll begin the challenge on September 24th and continue every Wednesday after that, so hurry and take the survey!
Also, if you're not already, be sure to subscribe to this blog using the subscribe box in the upper right side of this page so you won't miss a thing and follow along in the challenge. Of course I'll be blogging in between challenge days too! And make sure you're following the 12 Weeks of Christmas Treats on Pinterest so you can keep track of all the recipes from this year and check out those from the last couple of years too!
I'm looking forward to it–I hope you are too!